Born on August 30, 1995, Dwayne Lee Bacon is an American Professional basketball player. Currently, he plays for AS Monaco Basket of the LNB Pro A and the EuroLeague.
Bacon is famous for the forward guard position in the team. He was drafted in NBA in Round 2 and was picked 40th overall in 2017 by the New Orleans Pelicans.
He is not long enough in the field as many other legendary players but has successfully made a niche and proved to be a skillful and hard-working player.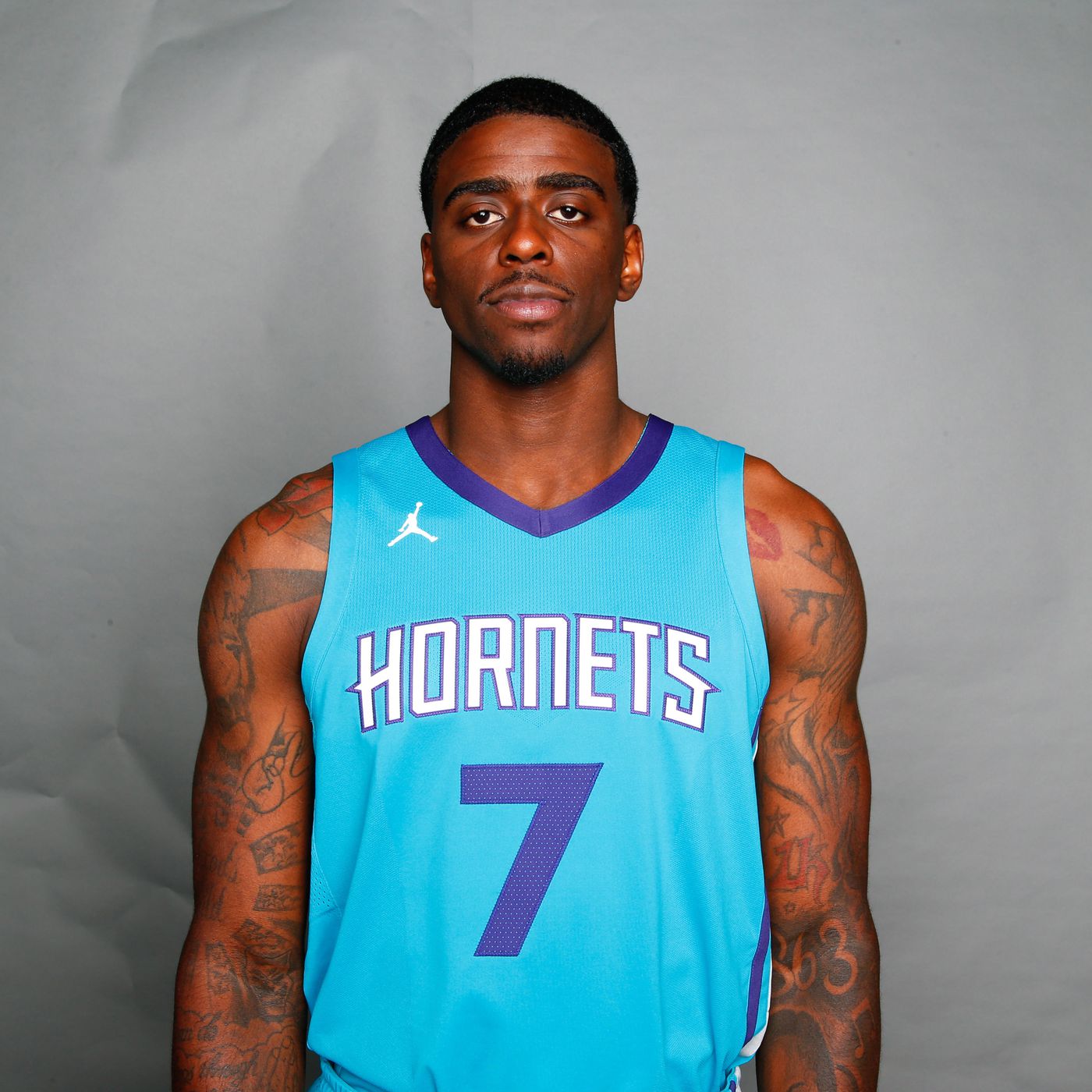 There is much more to learn about the young player from his early life, family to his educational qualification. This article gives you detailed information about his personal and professional life.
Now let's look into some quick facts.
Quick Facts
Full Name
Dwayne Lee Bacon Jr.
Birth Date
August 30, 1995
Birth Place
Lakeland, Florida
Age

27 years old

Known As
Dwayne Bacon
Religion
Christian
Nationality
American
Education

McKeel Academy
Oak Hill Academy
Florida State University

Horoscope
Virgo
Father's Name
Dwayne Bacon Sr.
Mother's Name
Kennie Crawford
Siblings
N/A
Height
6'6″ (1.98 m)
Weight
221 lb (100 kg)
Build
Athletic
Shoe Size
10 US
Hair Color
Black
Eye Color
Black
League
Euro League
Active Years
2017-present
Marital Status
Unmarried
Spouse
N/A
Children
Two
Profession
Basketball Player
Position
Shooting guard/Small forward
Currently Playing for
AS Monaco Basket
Net Worth
$1-$5 million
Salary
$1,678,854
NBA Draft
2017 Round: 2 / Pick: 40th overall
Awards and Achievements

2017- Second-team All-ACC Second Team
2015- McDonald's All-American
2015- First-team Parade All-American

Social Media
Instagram
Merch
Cards
Last Update

December 2022
Dwayne Bacon: Early Life, Family & Education
Bacon was born in Lakeland, Florida, on August 30, 1995. His parents are Kennie Crawford and Dwayne Bacon, Sr.
Bacon was always interested in sports, and basketball was the main passion from his childhood days as he was always seen playing basketball as a child. His parents supported him in the game. He played in high school and also in college the basketball passionately.
Bacon has been to several schools in his high school years. First, he went to McKeel Academy for his high school in Lakeland, Florida.
But soon, he transferred to the IMG Academy in Bradenton, Florida. And then, after that, he was again transferred to Oak Hill Academy in Mouth of Wilson, Virginia. Finally, he graduated his high school studies from Oak Hill Academy.
After graduating from high school, Bacon joined Florida State University for his college studies. He played basketball during his college years, sharpened his skills to be a brilliant basketball player, and made it his professional career.
Dwayne Bacon: Age, Height & Weight
Bacon is 27 years old. He is a young athlete with amazing body measurements and health to play brilliantly on the court.
He stands 6 ft 6 in (1.98 m) tall and weighs around 221 lb (100 kg). With such amazing height and weight, he has been able to play on the court more easily and efficiently.
Bacon maintains a healthy diet to maintain the physique and works out a lot to be in shape. Well, an athlete must maintain a good physique which is helpful for flexibility and agility in the game.
Read about Carmelo Anthony: NBA, Family & Net Worth.
Tattoos
Many basketball players like to get their bodies inked, and Bacon is not different from them as he has many for the record. He has both his hands and legs covered with tattoos.
With such a great physique and athletic figure, the arts and the tattoo add a factor to his charm and style. Well, tattoos are a personal choice, and we can say that the ink looks good on him.
Dwayne Bacon: Career
High School Career
Bacon went to McKeel Academy for his high school in Lakeland, Florida. He played basketball in his sophomore year and performed very well, and the team was in the semifinals of the FHSSA championship in 2013. But soon, he transferred to the IMG Academy.
In his junior year in IMG Academy, he continued to play basketball and was the lead player on the team. After that, he was again transferred to Oak Hill Academy in Mouth of Wilson, Virginia.
At Oak Hill Academy, Bacon completed his senior year and had a fruitful time as a basketball player. Because of his excellent skills and performance, he ranked 14th on ESPN 100 and participated in three seasons for the Showtime Ballers AAU program.
College Career
Bacon joined Florida State University for his college studies in 2015. In his first year, CBS Sports honored him by the title of National Freshman of the week in November.
After that, Bacon also successfully became the ACC rookie of the week for three weeks.
In 2016 he was determined to be drafted into NBA but soon returned to college for the next season. In his sophomore year in the 2016-2017 season, the officials selected Bacon in the ALL-ACC Second Team.
NBA Career
New Orleans Pelicans selected Bacon on June 22, 2017, NBA draft but was exchanged to the Charlotte Hornets later that night.
Bacon debuted in the NBA match on October 18, 2017, with the Hornets. The match was against the Detroit Pistons, and his team lost the match.
He had a great start with the Hornets as a professional basketball player, as just a month after his debut match, he was able to score his career-high 18 points.
He was exchanged to the Greensboro Swarm on December 26, 2017, but got assigned back later that day.
Bacon joined Orlando Magic on November 24, 2020. He had a great year with the Magic as he recorded career-high points and was highly praised for his skills and performance.
Orlando Magic released him from the contract on August 8, 2021. He entered a new contract with the New York Knicks on August 19, 2021, but just after two months, he was released from the contract.
Also, read about Jevon Carter: Net Worth, NBA & Family!
Euro League
Bacon signed a contract with AS Monaco Basket of the French LNB Pro A on October 26, 2021.
Dwayne Bacon: Injuries
As every other sportsperson has a history with injuries on the field, Bacon is no stranger to them. He also had some injuries in his professional career as a basketball player.
On April 3, 2018, Bacon suffered from an ankle injury. He sprained his right ankle while playing on the court. He had to rest after the injury missed out on games.
On November 13, 2019, Bacon had a knee injury and had to miss out a week on the game.
Dwayne Bacon: Girlfriend and Kids
Bacon was in a serious relationship with Mackenzie Hyatt and had two children with a son and a daughter. The couple had their son, Elias, in June 2017, and their daughter, Chanel, was born on July 21, 2020.
Bacon has some rumors with other women during his relationship with Hyatt. For example, in 2019, he was rumored to be dating India Westbrooks, but he confirmed nothing, or his confidential sources or his confidential source confirmed nothing.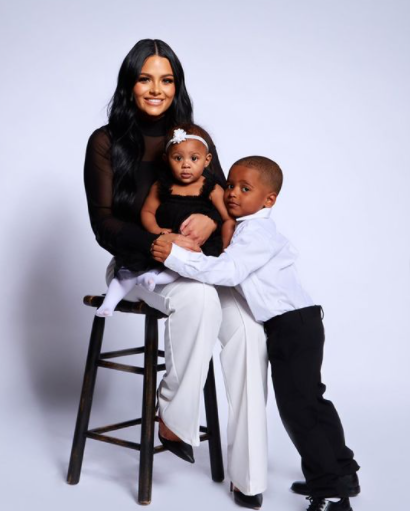 The couple was together for a few years before they finally called its quits in 2021. All the link-up rumors came to life when Mackenzie broke up with him in February 2021 and accused him of cheating multiple times.
Mackenzie spoke publically on her social media about the cheating and also said that she remained for some time due to her concern for her kids. Finally, she called its quits but decided to co-parent with Bacon for the children's future and provide family time.
Current Girlfriend
Bacon is dating Nique, a video creator, and a social media star. Even when he was dating Mackenzie, he was linked to her, but nothing has been confirmed yet.
Bacon shared his pictures with Nique on his social media and confirmed the relationship. Well, the couple seems to be enjoying the time together.
Bacon seems to take really good care of his children while living his personal life and co-parenting well with his ex-girlfriend.
Dwayne Bacon: Net Worth
Bacon's net worth is around $1 to $5 million. His earnings by playing professionally for the different clubs add to his earnings.
He also has other income sources as he modeled for Yeezy sneakers and earned a lot from them. However, mainly his earnings are from the contracts with the clubs.
His annual salary is around $1,678,854. Bacon likes to spend his earned money with his family and friends, and he is seen spending it on them by going on holidays or in real state.
You may also like to read about Marcus Paige: Career, LNB Pro A & Family!
Dwayne Bacon: Social Work
Bacon believes in giving back to society and the people he came from. He is involved in many charitable works and organizations.
He is from Florida and has done many many, and is one of the committed players as told by the officials of the state team.
Because of his involvement in charitable works, he was given the Good Works Team Award by the Allstate National Association of Basketball Coaches (NABC).
Bacon participates in community service in his hometown Florida and is also known as a community service leader among other athletes from the state.
Dwayne Bacon: Social Media Presence
Bacon is active on Instagram. He likes to share his personal and professional moments with his fans on social media platforms.
With the pictures and videos on his social media, people see a new side to him as to how he treats his family and his passion and dedication towards the sport.
Frequently Asked Questions (FAQs)
Where is Bacon now?
Currently, he plays for AS Monaco Basket of the LNB Pro A and the EuroLeague.
What is the jersey number of Bacon?
His jersey number is 8 for Monaco Basket.
Is Dwayne Bacon married?
Bacon is in a relationship with Nique and has two kids with his ex-girlfriend.