Standing aloof as the era-defining rider in a cycle-fanatic Belgium, Eddy Merckx protrudes among all those cycle heroes.
Indeed, debates arose many times about who could be the greatest cyclist of all time, and sure, Eddy always took the number one stand.
This Brussels-raised rider flaunts a colossal net worth of $20 million.
Thanks to Eddy's determination and hard work, to establish himself as the most successful rider in competitive cycling history.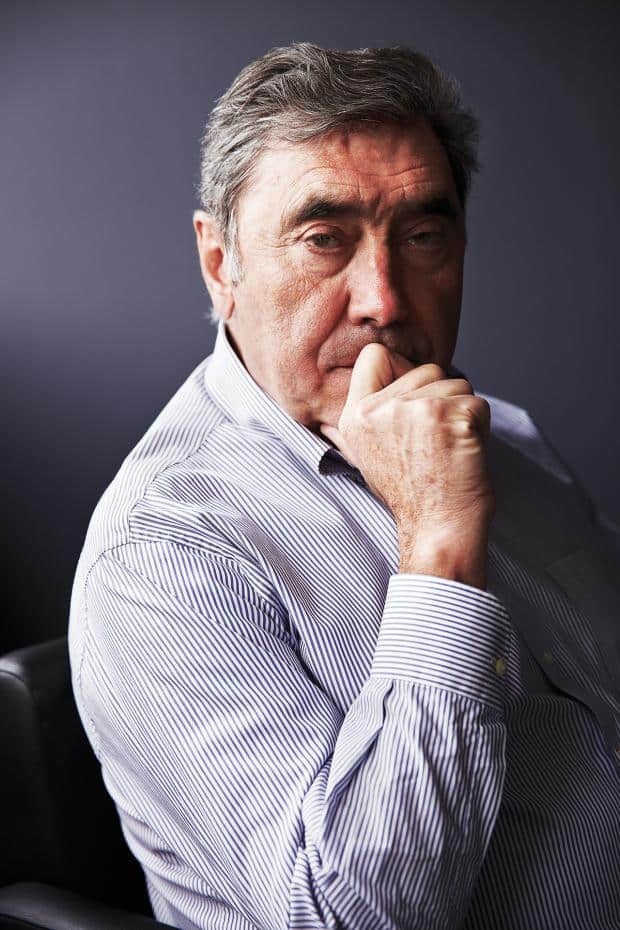 He is well known as "The Cannibal," a nickname he got from the daughter of a teammate, Christian Raymond, for his competitive nature.
Here, we will be covering his achievements in a brief while digging out his lifestyle and worth.
Quick Facts:
Full Name
Édouard Louis Joseph Merckx
Date of Birth
June 17, 1945
Birth Place
Meensel-Kiezegem, Belgium
Nick Name
The Cannibal
Religion
Unknown
Nationality
Belgian
Ethnicity
White
Zodiac Sign
Gemini
Age
77 years old
Height
1.82 meters (5 feet 11

1⁄2 inches)
Weight
74 kg (163 lbs)
Hair Color
Black (natural)
Eye Color
Black
Father's Name
Jules Merckx
Mother's Name
Jenny Merckx
Siblings
A younger brother Michel Merckx and younger sister, Micheline Merckx
Education
Not Available
Marital Status
Married
Wife
Claudine Acou Merckx (m. 1967)
Kids
A son, Axel Merckx, and daughter, Sabrina Merckx
Profession
Bicycle racer
Discipline
Road and track
Rider Type
All-rounder
Affiliations
Solo–Superia
Peugeot–BP–Michelin
Faema
Molteni
Fiat France
C&A
Amateur Team
Evere Kerkhoek Sportif
Active Years
1965-1978
Net Worth
$20 million
Merch
Eddy Merckx: The Cannibal, Poster, Autograph, Cycling Legend Magazine Issue 1
Last Update
March, 2023
Eddy Merckx | As a whole
Born to Jenny and Jules Merckx, Eddy was a competitive child since his early days and often indulged in several sports.
Additionally, he fell in love with bikes at four and often rode himself to school.
Eddy dropped out of school for cycling after the imitated stunts with friends.
Although he started in 1961 with an amateur team, Evere Kerkhoek Sportif, he stepped professionally four years later in 1965.
Eddy has decorated himself with 525 victories over a decade-long career.
In addition, he has bagged eleven Grand Tours during his tenure, all five Monuments, three World Championships, and every major one-day race other than Paris–Tours.
Well, his major victory was back in 1961 at Petit-Enghien as an amateur. Later, he bagged his first professional win at the Milan–San Remo.
Altogether, in October 1972, Eddy surpassed the hour record while extending it to almost 800 meters.
Furthermore, for all five Monuments win, he is among the only three riders to have beaten them.
In the meantime, he is also the first rider to claim cycling's Triple Crown during the UCI Road World Championships.
Among the wins, Eddy has claimed twenty-eight classic races. Indeed, as he came as a dominating figure in the limelight, the period was named the "Merckx Era."
Read about former track and field athlete Carl Lewis' net worth and lifestyle>>>
Honors and Achievements
As a fun fact, Eddy Merckx has achieved so much today that cyclists find it harder to overcome his shadow to establish their name.
His name has gone so huge that people often criticize him for his relentless pursuit of victory.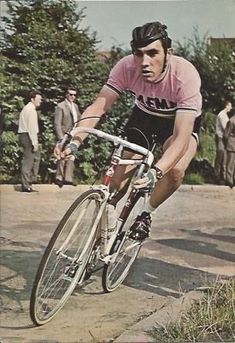 Well, Eddy does have a fitting reply to his criticisms.
"The day I start a race without intending to win it, I won't be able to look at myself in the mirror."
True to his words, the Belgian cyclist has won numerous awards and accolades during his active years. Some of his honors are listed below.
We created Baron Merckx by Royal Decree, with the devise Post-Proelia Premia.
2014 commander of the Legion of Honour.
Officer in the Order of Leopold II.
Knight in the Order of Merit of the Italian Republic.
Silver medal of the Olympian Order.
How much does Eddy Merckx have?
Eddy Merckx is much more than a former professional road and tracks bicycle racer.
He is an entrepreneur and owns his bicycle chain; Eddy Merckx Cycles factory is located at an industrial estate off the Brussels ring road.
Eddy states that he learned his work ethic from his Father, a grocer and shopkeeper in Woluwe-Saint-Pierre. Well, Eddy Merckx retired from cycling in 1978, aged 32.
However, he wasn't satisfied with his thirst for cycling and, thus, commenced his own successful business in racing bikes a few years after his retirement. Eddy has a love for different types of bikes.
Click to learn more about a footballer, Ronaldinho's earnings to date>>>
Eddy Merckx Bikes
"Don't buy upgrades; ride upgrades."
-Eddy Merckx
On March 28, 1980, Eddy founded Eddy Merckx Cycles in Brussels to manufacture high-end road bikes.
Initially, he learned the idea from the Italian bike manufacturer Ugo De Rosa during his tenure in Italy.
He took lessons and trained from De Rosa and later started in Meise.
Following the bloom, they shifted to the neighboring municipality of Zellik, which first portrayed their work with steel.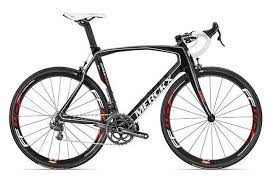 Eventually, with time, they started using aluminum and titanium. However, if you go for today's content, they have used carbon fibers to enhance bikes' stiffness and make them lighter.
Also, today it stands as the most prestigious bicycle brand in the world. They currently feature five bike lines; Eddy Merckx EMX-525, EMX-3, ETT, EMX-1, and AMX-1.
Among them, Eddy Merckx EMX-525 is the road bike, which is often reviewed as one of the world's fastest and most excellent responsive bikes.
The bike showcases an asymmetrical design with higher frame stiffness, well-known for its stability, power, and speed.
Likewise, the EMX-3 bike is designed more for comfortable rides and includes electronic or mechanical shifting. Following it, ETT is mostly used on a trial basis.
Similarly, the EMX-1 is simply an entry-level bike, while the AMX-1 is the custom-built one with the demand.
Apart from these, the Company is sponsored by professional riders.
To illustrate, many riders have flaunted these bikes, like Erik Vanderaerden, Erik Zabel, Robbie McEwen, Frankie Andreu, Lance Armstrong, and Steve Bauer, to name a few.
Furthermore, teams like Panasonic, Kelme, 7-Eleven, Telekom, Motorola, and Quickstep have flexed with these bikes.
Not to mention, Eddy Merckx Cycles had also taken over fellow Belgium bike business Race Productions, the parent to Ridley. Indeed, the deal took Eddy into the international market.
However, Eddy had already stepped down as CEO way back in 2008 and even sold most of his shares. Indeed, the Company continues to flourish in its presence and innovation.
Check out Eddy Merckx's documentary here!
Other Works
Apart from investing all his time in his Company, Eddy has also helped many to come to their feet and has worked in a lot.
Between 1986 and 1996, Eddy managed the Belgian national team's world championships.
At the same time, he was also the race director for the Tour of Flanders. Additionally, he indulged with CGER Bank while sponsoring the youth team.
Following it, he contributed to helping organize the cycle race all around Brussels named the Grand Prix Eddy Merckx.
Starting from early 2000 till 2017, Eddy organized and co-owned the Tour of Qatar race.
During his tenure, he worked alongside the Union Cycliste Internationale (UCI) and the Amaury Sport Organisation.
Well, the race later ended in 2017 due to financial problems. During the same period, Eddy also co-owned the Tour of Oman.
Naomi Osaka Net Worth: Endorsements & Lifestyle >>
Eddy Merckx | Lifestyle
During his time as a racer, Eddy smoked to calm his nerves. However, now, he leads a lavish and healthy life.
As an athlete, Eddy was more into light foods with meat and, of course, loads of soup.
Besides living a happy life, Eddy is also focused on helping people around him.
Indeed, he is mostly indulged in behind-the-scenes helping. Also, for charitable works, he has joined hands with many foundations.
For instance, Eddy's Company works along with Wings for Life, with which they have thousands of euros as donations every year. Likewise, he is also contributing to the MAD CHARITY.
Quotes
"Ride as much or as little, or as long or as short as you feel. But ride."
"Cyclists live with pain. If you can't handle it, you will win nothing."
Some lesser-known facts on Eddy Merckx.
In 1996, King Albert II gave Eddy the noble title of 'Baron Eddy.' Albert's son Philip also calls him 'the greatest name in Belgian cycling.'
Eddy has been caught in three separate doping incidents during his career.
Social Media Presence:
Unfortunately, Eddy Merckx is not on any social media platform. Well, he doesn't use any of the platforms; however, you can check out the Instagram page for his Company.
It is on Instagram as Eddy Merckx Bikes (@eddymerckxbikes), with 37.2k followers.
You might be interested in buying Eddy Merckx's jersey; click the link to follow!
Some FAQs:
What did Remco Evenepoel say about Eddy Merckx?
Remco Evenepoel said that he has a lot of respect for Eddy and looks up to him and admires him for his record and achievements.
Does Eddy Merckx Cycles have steel frames?
Yes, Eddy Merckx Cycles have steel frames that are light and stiff and offer more comfort.
Are Eddy Merckx bikes good?
Yes, Eddy Merckx bikes are considered one of the best bikes in the world.