Ukraine's Elina Svitolina, who, on Tuesday, stunned world number one Iga Swiatek to reach the Wimbledon semi-finals, announced the birth of her daughter, Skai Monfils, with her husband, Gaël Monfils, on October 15, 2022.
In the wake of Russia's invasion of Ukraine, Elina Svitolina, the talented professional tennis player, made a significant announcement: she would be taking a break from her tennis career due to her pregnancy.
Svitolina and her husband, Gaël Monfils, a seasoned tour professional and renowned tennis player from France, eagerly anticipated their first child's arrival.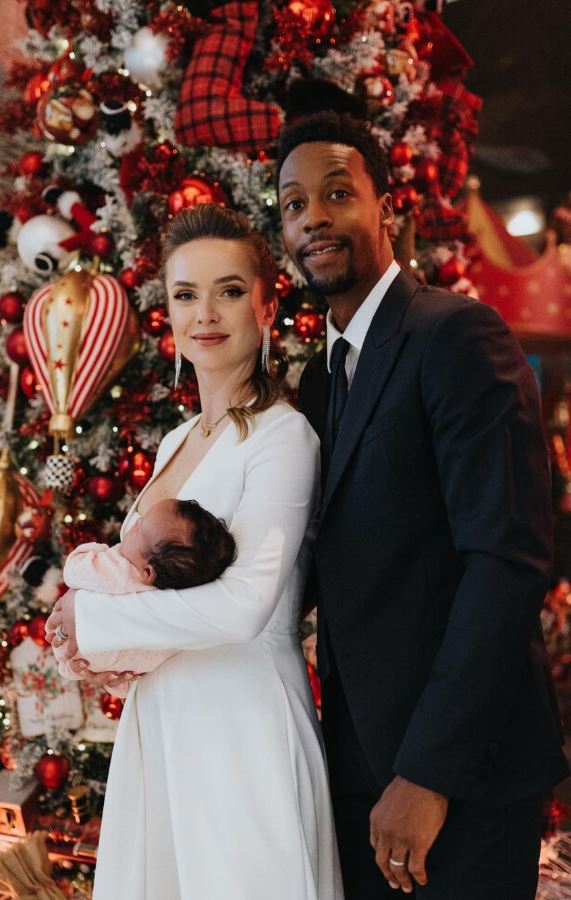 During this time, tennis understandably took a backseat as Svitolina focused on the impending joy of motherhood.
Additionally, she channeled her efforts into raising funds for war relief efforts in her homeland.
Through her foundation, Svitolina has successfully raised hundreds of thousands of dollars, contributing to the support of those affected by the conflict.
Amidst the chaos and uncertainty caused by the invasion, Svitolina's pregnancy became her top priority.
Her commitment to assisting her fellow Ukrainians in need reflected her deep-rooted compassion and desire to make a difference.
Elina Svitolina Kids- Meet Daughter Skai Monfils & Husband Gaël Monfils
Elina Svitolina is married to Gael Monfils, an ATP tennis player.
Monfils reached a career-high ranking of world No. 6 in singles by the Association of Tennis Professionals (ATP) in 2016.
Monfils has achieved notable milestones throughout his career, including reaching the semifinals of two major tournaments: the 2008 French Open and the 2016 US Open.
He has also appeared in three ATP Masters 1000 finals, showcasing his talent and skill on the court.
Svitolina and Monfils began dating in 2019 and announced their engagement on April 3, 2021.
The couple later exchanged vows and married on July 16, 2021, marking a joyous milestone in their love story.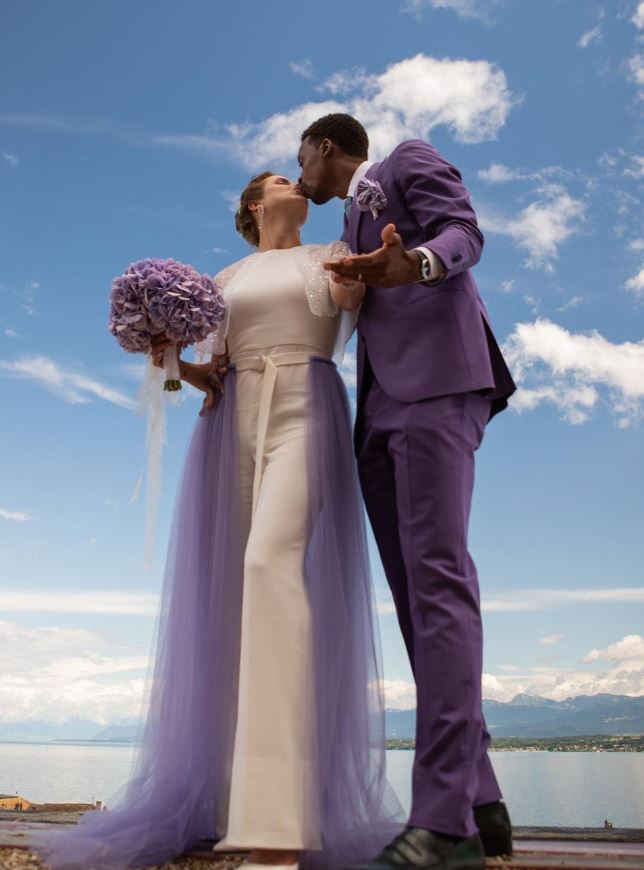 Although Svitolina uses her maiden name professionally, she embraces her marital status on her social media platforms, where she goes by Elina Monfils.
Prior to her relationship with Monfils, Svitolina was in a romantic partnership with England cricketer Reece Topley.
Elina and Gael both shared the news that they were expecting their first child on May 15, 2022.
Their daughter, Skai Rose Monfils, was born on October 15, 2022.
"What an incredible night it has been! I am absolutely thrilled to announce the arrival of our precious daughter, Skaï Monfils," Elina joyfully shared on her Twitter.
Her husband, Gael Monfils, expressed his immense joy by saying, "Last night was beyond words! It culminated with the most extraordinary gift at around 6:00 am—the birth of our beautiful daughter, Skaï. Elina showed immense strength and bravery throughout the journey."
"I cannot express enough gratitude to my incredible wife and to God for blessing us with this extraordinary moment. Welcome to the world, my little princess, Skaï," he added with overwhelming love and happiness.