Francisco Garcia is a former professional basketball player from the Dominican Republic who spent nine seasons in the NBA.
The swingman attended the University of Louisville before being selected with the Sacramento Kings' 23rd overall pick in the 2005 NBA draft. He also played for the Houston Rockets for one season.
Francisco Garcia played eight seasons with the Sacramento Kings and three with the Houston Rockets.
When you're winning games, it's easier to have a good time, and Garcia had fun with the Cardinals.
Coach Rick Pitino's best moments, such as the Elite Eight comeback over West Virginia, are still talked about today. The athlete was the driving force behind Louisville's run to the 2005 Final Four, the definitive highlight of Rick Pitino's first ten years with the program.
This article will discuss everything there's about former NBA players. In addition, we will also look at the quick facts about him.
Quick Facts
Full Name
Francisco Alberto García Gutiérrez
Known as
Francisco García
Nickname
Not Available
Birth Date
December 31, 1981
Birth Place
San Francisco de Macoris, Dominican Republic
Residence
Not Available
Religion
Christianity
Nationality
Dominican
Ethnicity
Not Available
Education
The Winchendon School (Winchendon, Massachusetts) and Louisville (2002–2005)
Zodiac Sign
Capricorn
Father's Name
Not Available
Mother's Name
Miguelina Garcia
Siblings
Hector Lopez
Age
41
Height
6 feet 7 inches
Weight
195 lb (88 kg)
Eye Color
Brown
Hair Color
Black
Body type
Athletic
Profession
Basketball Player
Marital Status
Married
Wife
Becky
Children
4
Active since
2005 – 2017
Teams
Sacramento Kings
Houston Rockets
Vaqueros de Bayamón
Indios de San Francisco
Achievements
Second-team All-American – NABC (2005)
2× First-team All-Conference USA (2004, 2005)
Endorsements
Not Available
Net Worth
$1.5 million
NBA Draft Pick
2005 / Round: 1 / Pick: 23rd overall
Position
Shooting Guard and Small Forward
League
NBA
Merch
Basketball Card
Social Media
None
Last Update
June, 2023
Early Career
Garcia went to Winchendon School in Winchendon, Massachusetts. During his school years, he used to play basketball and baseball.
ESPN, CNN/SI, and The Sporting News all named him one of the top high school players. Later in life, he continued to play basketball with zeal and eventually made it his profession.
Garcia has averaged 18.3 points per game, 7.1 rebounds per game, and 5.2 assists per game in his senior year.
After completing his high school education, Garcia enrolled at the University of Louisville and majored in Communication Studies.
Garcia averaged 14.4 points per game, 3.9 rebounds per game, 3.5 assists per game, and 1.48 steals per game throughout his time at the University.
College Career
During his college career, Francisco was ranked fourth in three-point shooting. He was named to the First Team All-Conference USA for his efforts.
Garcia was named C-USA Freshman of the Year during his college career. Garcia has 24 points on three-pointers while playing against the Cincinnati Reds. He was also named to the C-USA All-Tournament team.
Along with future NBA player Reece Gaines, Garcia had a lot of success as a college basketball player at Louisville under coach Rick Pitino.
As a junior, Garcia averaged 15.7 points per game and led his 4th-seeded team to the 2005 Final Four in Saint Louis, Missouri, alongside teammate and best friend, Taquan Dean.
He entered the NBA draft in April 2005, preceding his final year of college eligibility.
Age, Height & Weight
Francisco Garcia, the former NBA player, was born on December 31, 1981, in San Francisco de Macoris, Dominican Republic. Thus he is currently 41 years old.
According to his profile, he stands at six feet seven inches tall and weighs 195 pounds. His height has been a significant contributor to his successful records in basketball.
When Garcia was in the league, he didn't get much ink, but after he retired, he went crazy. We can see his new Jesus Portrait, which has a sleeve with a rose dove and a clock.
Garcia was born under the zodiac sign of Capricorn. Capricorn-born people respond to their hearts rather than their heads.
They may be irrational to the point of absurdity, but they paint their world in vivid and extreme colors. Their brilliance does not protect them from a lot of insecurity.
Professional Career
The Sacramento Kings selected Garcia with the 23rd overall pick in the 2005 NBA draft.
Garcia played in 67 games for the Kings in his rookie season, averaging 5.6 points per game. The athlete signed a five-year contract extension with the Kings in September 2008.
Not enough to justify a season's average of just under $6 million.
Garcia had just put up 12.7 points a game on 39.8 percent shooting from beyond the arc at the time of his big deal. Garcia has missed 98 games in the last three years.
He also comes off a regular season in which he shot 37.6% from the field and only 29.0% from beyond the arc in 2011-12.
Houston-Rockets
He was traded to the Houston Rockets on February 20, 2013, with Thomas Robinson and Tyler Honeycutt, for Patrick Patterson, Toney Douglas, and Cole Aldrich.
Garcia re-signed with the Rockets on August 5, 2013.
Garcia re-signed with the Rockets on August 22, 2014. The Rockets waived the athlete on December 19, 2014, after they acquired Corey Brewer and Alexey Shved in a trade.
International Games
Francisco Garcia has also established himself as a basketball player internationally, having appeared in nearly six games.
He has represented the Dominican Republic at the international level. Francisco Garcia represented his country at the Pan American Games in Santa Domingo in 2003, winning a silver medal for his team.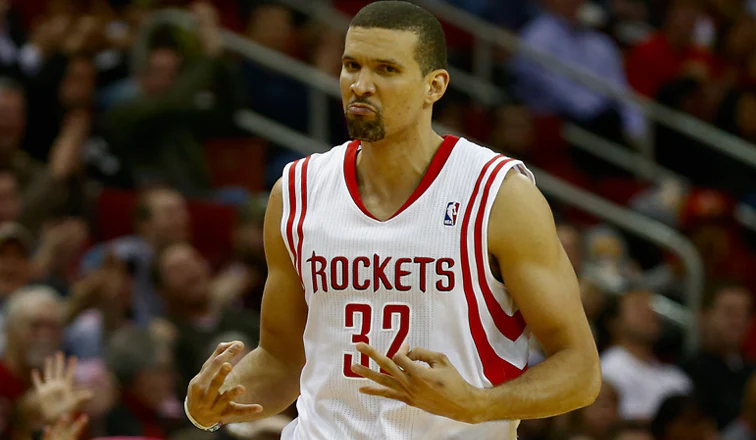 He joined the Vaqueros de Bayamón of the Puerto Rican League on January 14, 2016. Bayamón waived him on May 12.
Garcia was a member of the Liga Nacional de Baloncesto's Indios de San Francisco in 2017.
Injury
Garcia was balancing on an exercise ball while also lifting weights in 2009. When the ball suddenly burst, Garcia claims he had 90-pound weights in each hand.
He claimed he was thrown to the ground and suffered severe injuries, including a fractured forearm, as a result, according to The Sacramento Bee.
Garcia had just signed a five-year, nearly $30 million contract extension with the Kings. He was forced to miss a significant portion of the first season of his contract due to lingering injuries.
Garcia had also asked for compensation for his pain and suffering and a loss of future earning capacity. Given how much NBA players are paid, the amount Ledraplastic paid to settle the lawsuit is likely substantial.
Filed a Lawsuit Against Ledraplastic
Garcia and the Kings filed a lawsuit alleging that the manufacturer's warranty had been breached. They claimed that Ledraplastic advertised the ball as "burst resistant" and able to withstand 600 pounds.
Garcia, however, was said to have burst the ball while carrying only 180 pounds of weight. Garcia's lawyer is said to have been able to recreate the ball bursting with 400 pounds on it during testing.
In general, if a product is not made as advertised, the manufacturer is liable for any injuries.
Manufacturers can't use terms like "burst resistant" or "able to withstand a certain amount of weight" if their products aren't capable of doing so. In addition, if a person is injured due to a defective product, the manufacturer is usually held liable.
The terms of the exercise ball settlement are confidential, but the Kings were seeking reimbursement for the salary they paid Garcia.
Complicated Legacy
Francisco was coming off a Final Four appearance with Louisville, where he was the team's best player, averaging 17.6 points, 3.8 assists, 2.2 rebounds, and two blocks per game in five tournament games.
On the other hand, Garcia was held to just four points in the Final Four against Illinois. Many people thought he was overrated because he was only a gunner.
In his fourth season in the NBA, 2008-09, El Flaco hit his stride, averaging 12.7 points, 3.4 rebounds, 2.3 assists, 1.2 steals, and one block per game for a BLEAK 17-win Kings team.
Due to a lawsuit and injury, Cisco missed all but 25 games the following season, and he was never the same player after that.
Impact On The Kings
Francisco was a rare ray of sunshine for the Kings. He was a fan favorite and was well-liked in the locker room.
The Kings were bad, and no one mistakenly mistook Cisco for a cornerstone, but he was a valuable addition to their rebuild.
It's a sore thought to consider what Garcia could have done for the Kings if he hadn't been injured. Even though he left the Kings many years ago, he remains a fan favorite.
The Kings were bad, and they'd stay bad for a long time, but few players exemplify what it means to be a fan favorite like Cisco.
We fall in love with players who put in a lot of effort, regardless of how good they are.
Wife
The former NBA player Francisco Garcia is married to his beautiful wife, Becky.
While Francisco Garcia was in the NBA, his wife Becky teased him about how easy it was to spot his fans in the crowd.
Garcia and his wife Becky live with their four children in Orlando. The former basketball player is pretty private regarding his personal life since he likes to keep it lowkey.
Chicken and pasta are his favorite foods. He enjoys watching movies and considers 'Scarface' and 'Friday' among his favorites. He also enjoys shopping and going to the shooting range.
Francisco Garcia is best described as a player who is paid a significant sum of money over a long period of time.
Moreover, his contract with Houston-Rockets was worth $2.6 million.
Francisco's net worth has not been officially revealed. However, some sources indicate his net worth to be around $1.5 million.
Garcia is also very involved in community service. In the year 2009, Garcia received the Oscar Robertson Triple-Double Award.
His volunteer work is commendable because he has dedicated most of his energy, money, and time to helping the less fortunate people in his life.
Social Media Presence
Franciso Garcia is not present on any social media platforms. As mentioned before, the athlete lives a lowkey life away from public attention.
We will update this section if the basketball player joins social media shortly.
Frequently Asked Questions (FAQS)
Did Francisco Garcia Win NCAA Titles?
Francisco never won an NCAA championship nor an NBA championship, and his career was cut short by a freak injury.
Regardless, if you were a Kings fan during a period of futility, Cisco would live on in your heart. He's a legend unto himself. Hopefully, this provides him with some satisfaction.
Where is Francisco Garcia now?
Garcia, who is now retired, said he plans to return to Louisville to host basketball camps for kids, participate in other community events, and spend more time with his former teammates.
He added that they're already talking about going to a basketball game together soon. It is possible to be inducted into the Hall of Fame only once.