Football is a universal language. So, footballers shouldn't be insulted or discriminated against because of their sexuality.
Even though it has already been three decades since Justin Fashnou first publicly came out as gay. There are only two or three openly gay footballers in the world.
The major reason behind many gay footballers not revealing their sexuality publicly is fear of homophobia on and off the pitch.
Although LGBTQ is barely an issue in women's football whereas males are afraid of being targeted by others.
Amal Fashanu, a niece of late Justin Fashanu, said she knew some of the gay football players in the premier league, but they fear coming out as gay.
So, many professional league, team, and players are raising their voices to fight back homophobia so gay footballers don't face any backlash while coming out.
Now, without any further ado, find out eight brave football players who dared to come as gay publicly.
8. Andy Brennan
Andy Brennan is 29 years old professional Australian football player. Brennan played in the Australian top-flight division A-League in 2017 for New Castle Jets.
Other than that, he has been playing for semi-professional football teams. At present, he is playing for Hume City.
Furthermore, he is the latest active footballer to come out as gay. In 2019, he revealed his sexuality during an interview with the Melbourne newspaper, Herald Sun.
Moreover, Andy Brennan is the first Australian male footballer to openly disclosed being gay.
He stated it took many years to make his announcement public. Brennan also revealed he had dated girls in the past.
30 Professional Athletes who Identify as LGBTQ >>
7. Collin Martin
Collin Martin is 27 years old professional football player. Currently, he plays for the newly formed San Diego Loyal in MLS.
In 2018, MLS midfielder revealed his sexuality on his social media.
His announcement came hours before his former club, Minnesota United, hosted Fc Dallas in "Pride Match" to support LGBTQ.
However, his family, friends, and teammates already knew about his sexuality a long time before the public announcement.
Likewise, in 2019, Martin was honored at the 6th Annual Athlete Aly action Awards for his bold move.
Currently, he is the only openly gay football player to play in any American top 5 major leagues.
In 2020, during the San Diego Loyal match against Phoneix Rising FC, Martin released a story of homophobic insults directed towards him.
6. Thomas Hitzlsperger
One of the highest-profile male football players publicly declaring himself as gay is German footballer Thomas Hitzlsperger.
He is capped 52 times by Germany and has made appearances in the 2006 World Cup and 2008 Euro.
Currently, he works as Vfb Stuggart sports head since 2019. During his early career, Thomas played in the premier league for Aston Villa.
Later, Hitzlsperger joined Stuggart in 2005. He even won the German top-flight league. He then returned to Westham in 2010 after a short loan spell in Lazio.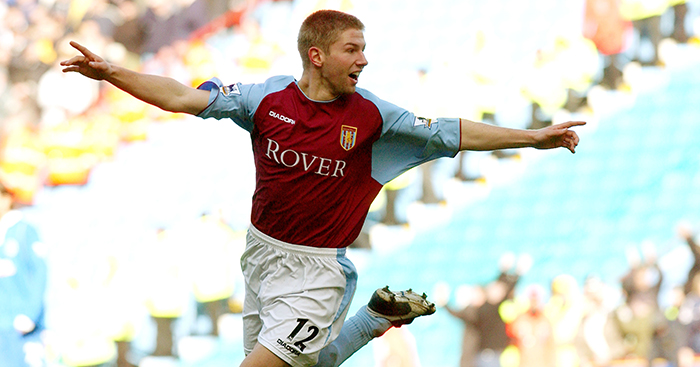 However, following his contract termination, he ended in Wolfburg. One year later, he again returned to England to play for Everton.
But in 2013, aged 31, he retired from professional football. Hitzlsperger mentioned frequent transfers and injuries reasons behind his early retirement.
In January 2014, Hitzlsperger came out as gay while interviewing Die Zeit, a German newspaper. Later, he stated he was released a few years back that he was gay.
In the past, he was in an 8-year relationship with Inga, and they split one month before marriage in 2007.
His decision to publicly announce himself as gay was supported by his fellow German players.
Lukas Podolski said his decision was brave, and coach Joachim Low stated his announcement deserved every respect.
Nowadays, he is raising his voice to help footballers find it difficult to reveal their sexuality.
Read Also: Top 20 Richest Soccer Players in the World>>
5. Robbie Rodgers
Robbie Rodger is a retired, professional American football player. He has played for the USA 18 times.
During his spell at Leeds, Rodgers publicly came out as gay in February 2013. Later, he became the second footballer in Britain to reveal their sexuality.
Although FA and footballers fully supported him, Rodger announced his retirement following the announcement.
Later, in March 2013, interview with the British newspaper, The Guardian, he mentioned avoiding pressure from media and fans behind his retirement.
However, after speaking with 500 individuals in the LGBT youth program in Oregon, he decided to return.
He then joined LA Galaxy, becoming the first male footballer to play in America any top-flight sports league.
Later, after winning the 2014 MLS Cup, Rodgers also became the first gay male to win the league title in the USA.
In 2015, Rodger got inducted into the National Gay and Lesbian Sports Hall of Fame.
Furthermore, in 2013 Rodgers started dating Greg Berlanti and welcomed their first child Caleb Berlanti (son), through surrogacy in February 2016.
Later, in December 2017, they married in California. Then, in May 2019, the couple welcomed their second child Mia Barbara Rodgers-Berlanti (daughter).
4. David Testo
David Testo is a retired professional football player. Testo played for Richmond Kickers, Colombus Crew, Vancouver Whitecaps, and Montreal Impact.
In November 2011, in an interview with Canadian broadcaster Radio Canada, Testo came out as gay.
He also mentioned his family, friends, and Montreal Impact staff and teammates were already aware of his sexual orientation.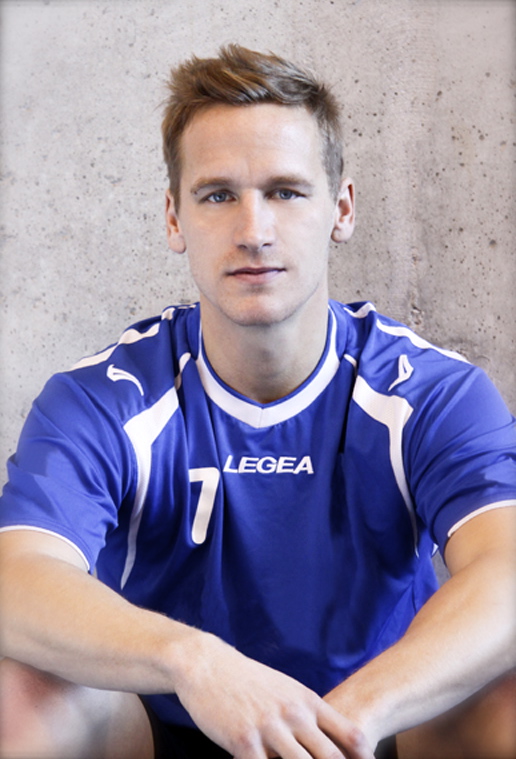 Moreover, David Testo is the first professional American male professional footballer to come out as gay. He is also the third footballer to announce his sexuality publicly.
In 2019, he also featured in a documentary related to homophobia in sports named Standing on the Line.
Testo is a You Can Play campaign advisory group fighting to eliminate homophobia in the sporting world.
3. Anton Hysen
Anton Hysen is the youngest son of retired Swedish footballer Glenn Hysen and one of the gay players in football.
Hysen played in the Swedish top-flight league for BK Hacken in the 2008-09 season. But injuries affected his career.
So, he played second-tier and even in the fourth division in America.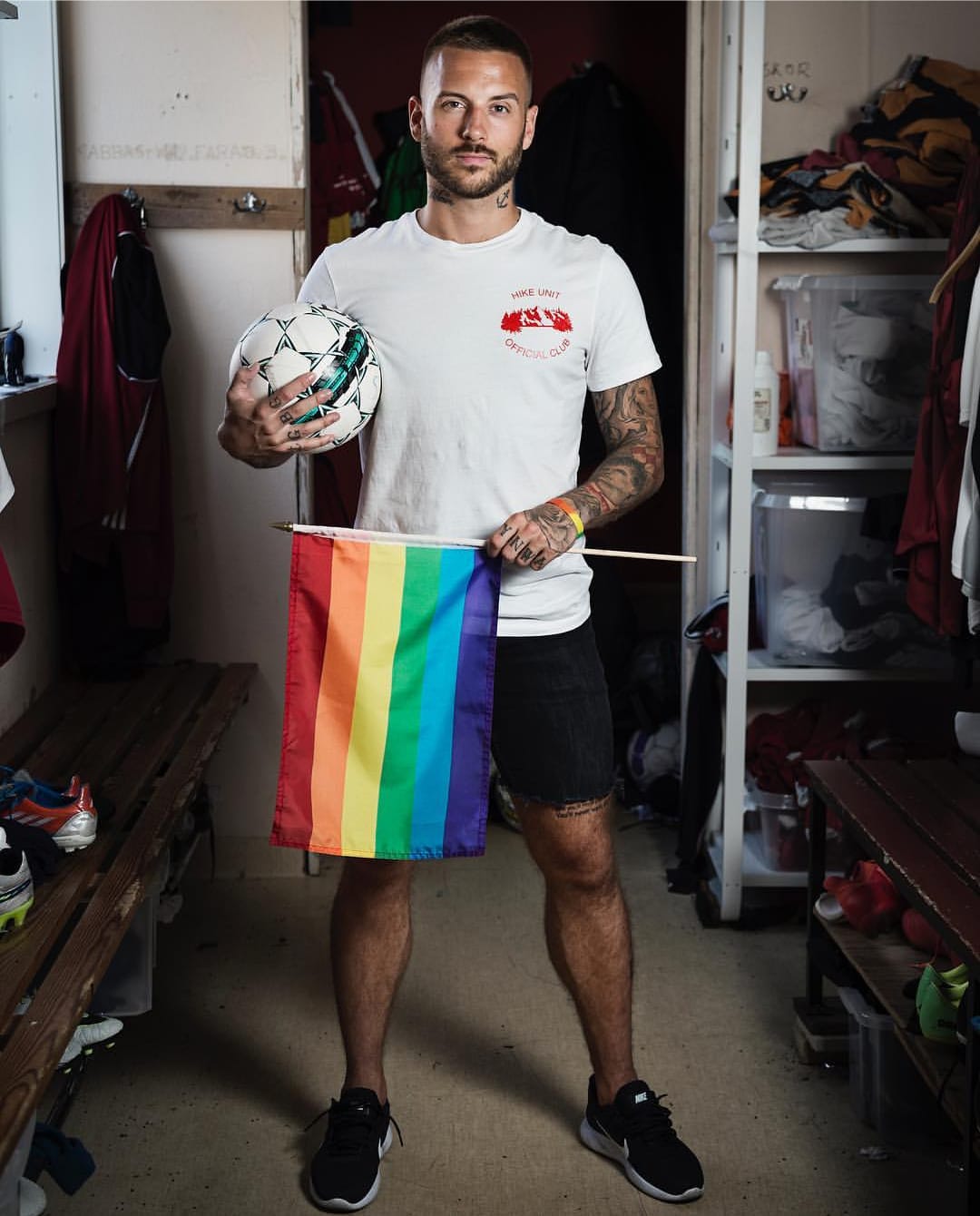 In 2011, Anton Hysen publicly came out as gay during an interview with Offside. Later, he became the second footballer to come out as gay while playing professionally.
While announcing his sexual orientation publicly, he was just 20 years old. But Hysen had already told his family and families, and they were fully supportive.
Hysen mentioned he got many anonymous phone calls claiming players wanting to come out. He also has stated starting a project to support homosexuality in sports.
After coming out as a gay footballer, he also even became an online sensation. He appeared on the cover of many magazines as a model.
Later, he profiled in Swedish broadcasting channel TV4 in March 2011 in a debate show (Can gays play football too?)
Likewise, he also participated in the 7th edition of the reality TV show Lets Dance and became the first-ever gay to win the contest.
The documentary Rise Above is a film on Anton Hysen released in 2013 to portray his story as gay.
Read Also: Top 20 Richest Boxers in the World 2021>>
2. Oliver Rouyer
Oliver Rouyer is 66 years retired professional footballer. He has been capped by France's national side 17 times.
During his professional career, Rouyer played for top-flight French clubs likes Nancy, Strasbourg, Lyon.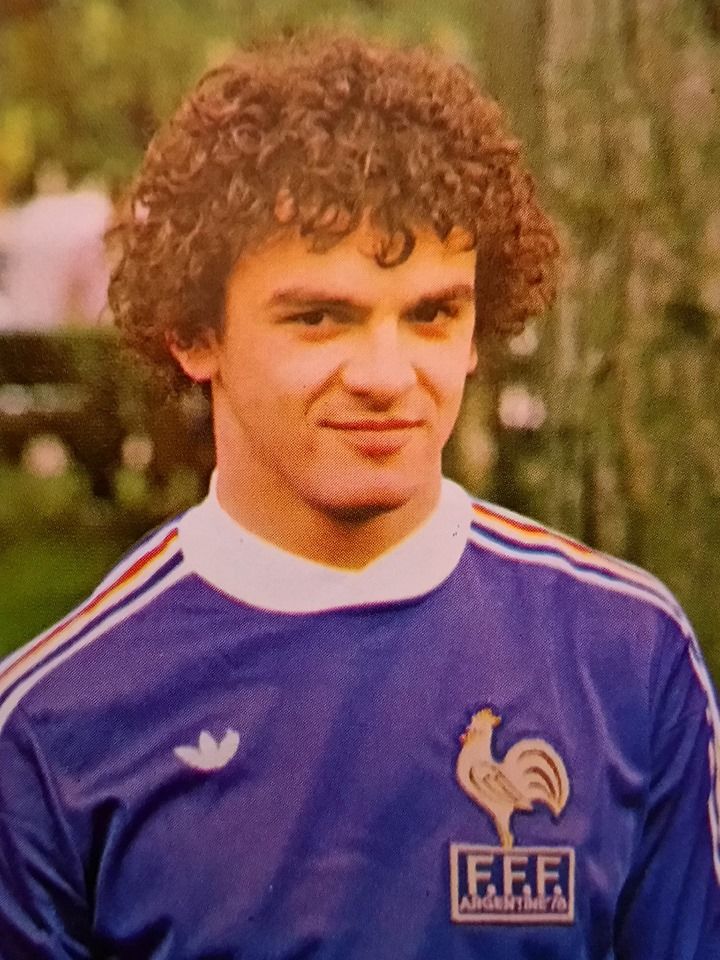 After retiring, he even managed Nancy and Fc Sion. However, it was in 2008 only when he came out as gay.
Moreover, he is the only French footballer to date to disclose his sexual orientation publicly. But as one of the gay players in football, Rouyer is doing his best to fight homophobia in France.
1. Justin Fashanu
The late athlete, Justin Fashanu was the first footballer to come out publicly as gay. In 1990, Justin broke the barrier in the footballing world when he declared himself gay publicly in the newspaper.
It has already been three decades, and he remains the only top-tier male footballer to publicly disclose his sexuality during his professional career.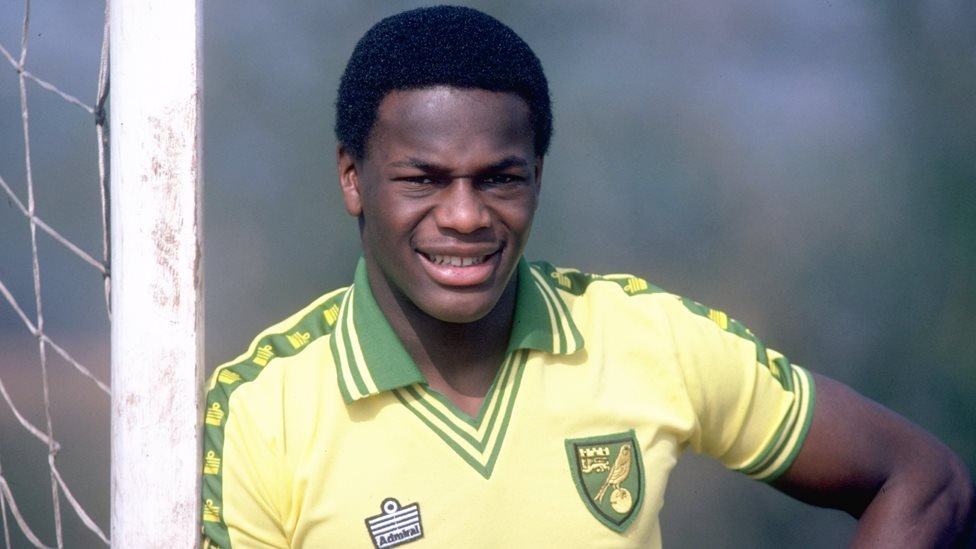 During his early professional career, he broke the record for the most expensive English black player in 1981. After securing his move to Nottingham Forest from Norwich City for £1m.
Later, on 22nd October 1990, The Sun Tabloid newspaper published the headline "£1m Football Star: I AM GAY".
But after that, rather than having to support Justin was insulted by opposition fans and players. He also stated no club wanted to offer him a full-time contract after that announcement.
Legendary manager Brian Clogh ended Fashnou Nottingham's career because he was gay.
In 1998, he was also charged for sexually assaulting 17 years old body after drinking at night in the USA.
When police tried to arrest him on these charges, he fled to his home country England. Later on 3rd May 1998, he committed suicide.
After his death, The Pink Paper ranked Justin Fashnau in the 99th spot in the Top 500 Lesbian and Gay Heroes.
Likewise, The Justin Fashanu All-stars football special event started in Brighton to honor him and promote homosexuality in football.
Netflix also released a movie in memory of Justin named Forbidden Games: The Justin Fashanu Story in 2017.
However, in 2012 his brother John Fashanu made a controversial comment in a TalkSport interview. He claimed his brother was just an attention seeker and was not gay.
Recent Announcement
In June 2020, former professional footballer Tomas Beattie came out as gay during an American sports channel ESPN interview.
Beattie played professional football for ten years, from 2005 to 2015 in the USA, Canada, and Singapore. But in 2015, a serious head injury forced his retirement while playing for the Warriors.
Furthermore, he is one of the second British football players to publicly come out as gay after Justin Fashanu did it 30 years ago.
Summary
The above list of players completes our list of 8 footballers who dared to come out as gay. Alongside the recent announcement, mandy by Beattie makes it nine.
Justin Fashanu
Olivier Rouyer
Anton Hysen
David Testo
Robbie Rogers
Thomas Hitzlsperger
Collin Martin
Andy Brennan
Although there are more than 8 gay footballers, they are afraid of coming out publicly.
Therefore, a suitable environment should be created through education as a driving factor, so gay footballers don't feel any pressure to reveal their sexuality.