Giannis Antetokounmpo is a great player who was born on December 6, 1994, and today is known as one of the greatest Greek professional basketball players. He played for the Milwaukee Bucks of the National Basketball Association (NBA).
At his early age, he used to play for the youth teams of Filathlitikos in Athens. Later in 2011, he started playing for the club's senior team and enters the 2013 NBA draft. There he was selected in the 15th position by the Bucks. His personality and character earn a nickname known as Greek Freak.
Moreover, he received four All-Star selections and the Most Improved Player award in 2017. And his dedication and determination towards his dreams made him the NBA Most Valuable Player. Here are a few quotes by Giannis Antetokounmpo that is helpful for you.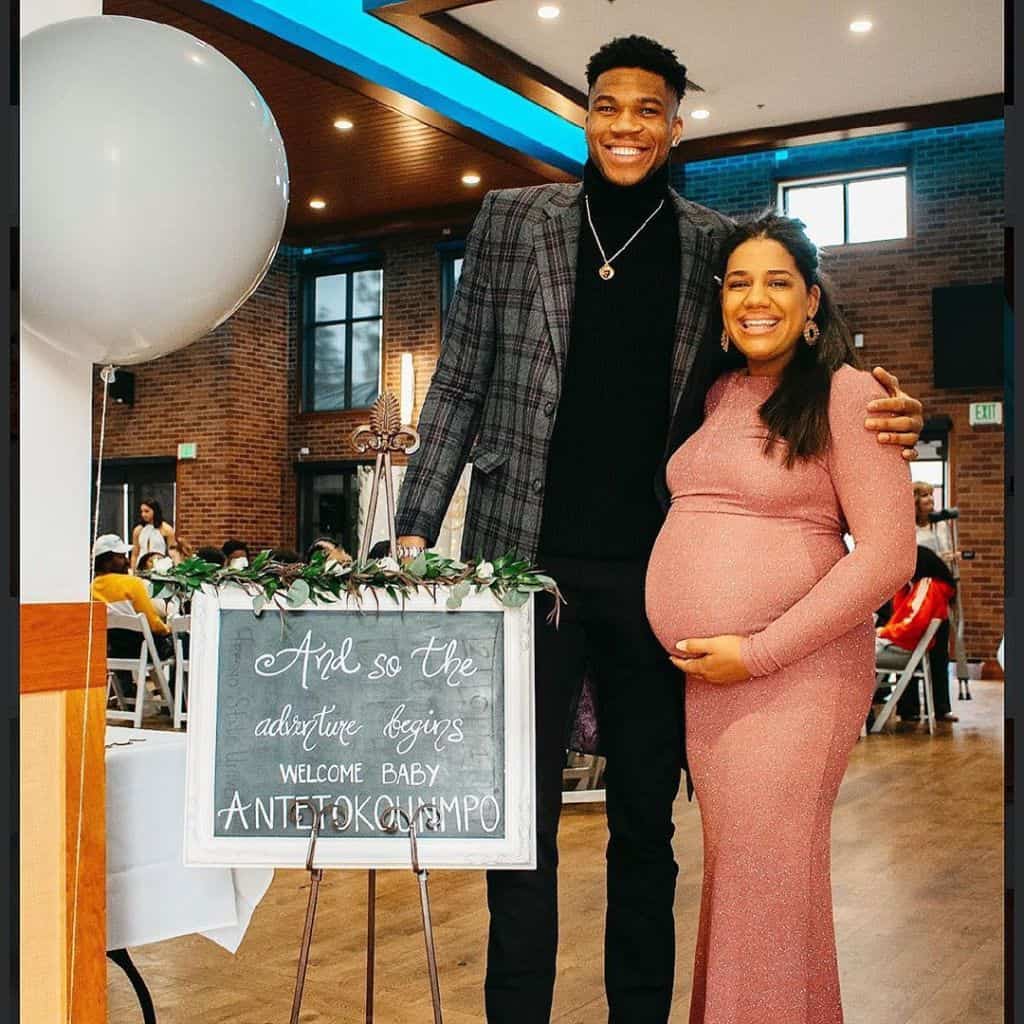 "Whatever I try to do, I always try to give it my best and try to be a killer because, at the end of the day, if you don't work hard, you are not going to get food on your table."― Giannis Antetokounmpo
"I see myself as a student. Trying to learn everything."― Giannis Antetokounmpo
"It's my nature to be fearless."― Giannis Antetokounmpo
"What's the reason I'm playing basketball? I do it because I love it, I do it because of my family, and that's it. I don't do it because of the money. I don't do it because of the fame. I just do it because I love it, and I do it for my family because my family enjoys it."― Giannis Antetokounmpo
"I'm gonna have some nights when it's not gonna come. But if you keep playing natural, it's just gonna come. I'm gonna keep getting better, keep getting better, and one day, everything's gonna pay off."― Giannis Antetokounmpo
6th of 99 Giannis Antetokounmpo
"I think my rookie, I was just having fun. I was 18, and I was living the American dream."― Giannis Antetokounmpo
"It's good to know that your coach cares about you."― Giannis Antetokounmpo
"LeBron James is one of the best players in the league – and one of the best players to ever play the game."― Giannis Antetokounmpo
"You can never come back fresher after the all-star break. I always try to do what I do, try to take care of my body, get some weights in, feel a little bit stronger and ready to push through 25 games."― Giannis Antetokounmpo
"I'm just trying to be the best basketball player I can be, you know, move the ball."― Giannis Antetokounmpo
"You have so many games to play, and you can do well in one game but bad in the other ones. The thing you've got to be is consistent."― Giannis Antetokounmpo
"I like living in a smaller place, but I like being in big cities, too, like Athens."― Giannis Antetokounmpo
"I'm going to do whatever it takes for me and my team to be successful."― Giannis Antetokounmpo
"I want to become one of the best players, so if you want to be one the best, you have to elevate all aspects of your game."― Giannis Antetokounmpo
"If you are going to do something, you have to do it for yourself, and that's what I try to do. I try to be authentic and try to be original, so that's what I try to be. A lot of people try to build big brands but have received bad advice, and they don't try to be authentic and real with themselves."― Giannis Antetokounmpo
"I was selling stuff probably since I could remember, like 6 or 7 years old. I was always out there helping my mom and dad sell watches, glasses, CDs, DVDs, stuff like that. Whatever we could put our hands on. I did it until I was around 17. But I was just doing it because I had to. There was no other option."― Giannis Antetokounmpo
"Before I leave this earth, I'm going to help people have a better future."― Giannis Antetokounmpo
18th of 99 Giannis Antetokounmpo
"It starts with my family. That drives me every day, just seeing them smiling."― Giannis Antetokounmpo
"You can just never forget where you came from."― Giannis Antetokounmpo
"Just growing up and going through life and how tough life was for me and my family, I'm always going to stay humble."― Giannis Antetokounmpo
"Persistent in life? I think, yes, I am. I'm going to do something until I get it right."― Giannis Antetokounmpo
"Just every day try to be a leader, try to get better and to help my team win. I just want to be more vocal, like talk more so my teammates can know I got their back."― Giannis Antetokounmpo
"I can be a little cocky."― Giannis Antetokounmpo
"To be one of the best to ever play the game? I think I have the ability to do that. But I've got to work hard. If I just keep talking and don't put some work in, it's not going to happen."― Giannis Antetokounmpo
"I like to score when I can, but if I can't do that, I like to do the other things – defense, blocking, rebounding."― Giannis Antetokounmpo
"There's a lot of big guys who can play-make. We put labels like, 'Oh, he's a point guard, he's a center.' But sometimes your center can play-make for you and not just be the center, boxing out for rebounds and playing in the post."― Giannis Antetokounmpo
"With back-to-backs, a lot of games, sometimes you think, 'I've got to take a day off today.' But you have to push through it. The greats did."― Giannis Antetokounmpo
"I've got to perfect my game. Keep working."― Giannis Antetokounmpo
"I'm serious about it, and I want to spend my money wise. I'm not going to throw away any money."― Giannis Antetokounmpo
"The night before games, I try to get some shots up. Early on the game day, I come early in the morning to try to get some shots up. I just try to do the same things: go through the scouting, watch some clips before the game, just try to get my body ready."― Giannis Antetokounmpo
"I hope to play in the NBA for many seasons, establish my position, and win titles."― Giannis Antetokounmpo
"Every coach has a different style and approach."― Giannis Antetokounmpo
"That's the style of basketball I love, playing on the open court."― Giannis Antetokounmpo
"If I can't score, I do whatever I can to support my teammates."― Giannis Antetokounmpo
35th of 99 Giannis Antetokounmpo
"I'm really scared of failing."― Giannis Antetokounmpo
"I love Milwaukee! I'm going to be in Milwaukee 20 years! I'll be here so long, and they'll be sick of me!"― Giannis Antetokounmpo
"I usually feel that I prefer to hide from people."― Giannis Antetokounmpo
"At first, when my agent told me, 'They want you to do an interview, a piece for '60 Minutes,' I was like, 'What is '60 Minutes?"― Giannis Antetokounmpo
"I can see the love from people in Milwaukee. I can see that the city wants me to be there for a long time."― Giannis Antetokounmpo
"I think my jump shot could get a lot, lot better. I could become a really big threat out there."― Giannis Antetokounmpo
"Of course, I know by growing older, I'm going to become stronger, smarter, and know the game better."― Giannis Antetokounmpo
"I love how quiet and calm Milwaukee is."― Giannis Antetokounmpo
"A lot of people know who I am now. They want a little bit of me, a little bit of my time. But at the end of the day, I still have to remember who I am."― Giannis Antetokounmpo
"Obviously, Kobe is one of the greatest players to ever play the game."― Giannis Antetokounmpo
"It's such a long season, and there's so many games, so many trips, you've got to build habits and be consistent with what you do."― Giannis Antetokounmpo
"I like hip-hop and rock music."― Giannis Antetokounmpo
"I'm a humble kid. I grew up with Filathlitikos. There were some people in Filathlitikos that taught to me how to stay humble. It was coach Tzivas that never allowed me to get carried away. That's who I am."― Giannis Antetokounmpo
48th of 99 Giannis Antetokounmpo
"Even if I'll be an All Star or Rookie of The Year, I will always be humble Giannis."― Giannis Antetokounmpo
"Dirk Nowitzki is the best European player, for me, that's ever played the game. He's an unbelievable talent."― Giannis Antetokounmpo
"The things that Dirk has done for this league and for the Dallas Mavericks, it's unbelievable. And Coach Kidd was a teammate of Dirk, so for Jason Kidd to compare me with Dirk Nowitzki, it feels nice. It's a nice compliment."― Giannis Antetokounmpo
"I've just got to keep working hard, try to get my team better. That's a goal of mine."― Giannis Antetokounmpo
"Losing someone you love is tough."― Giannis Antetokounmpo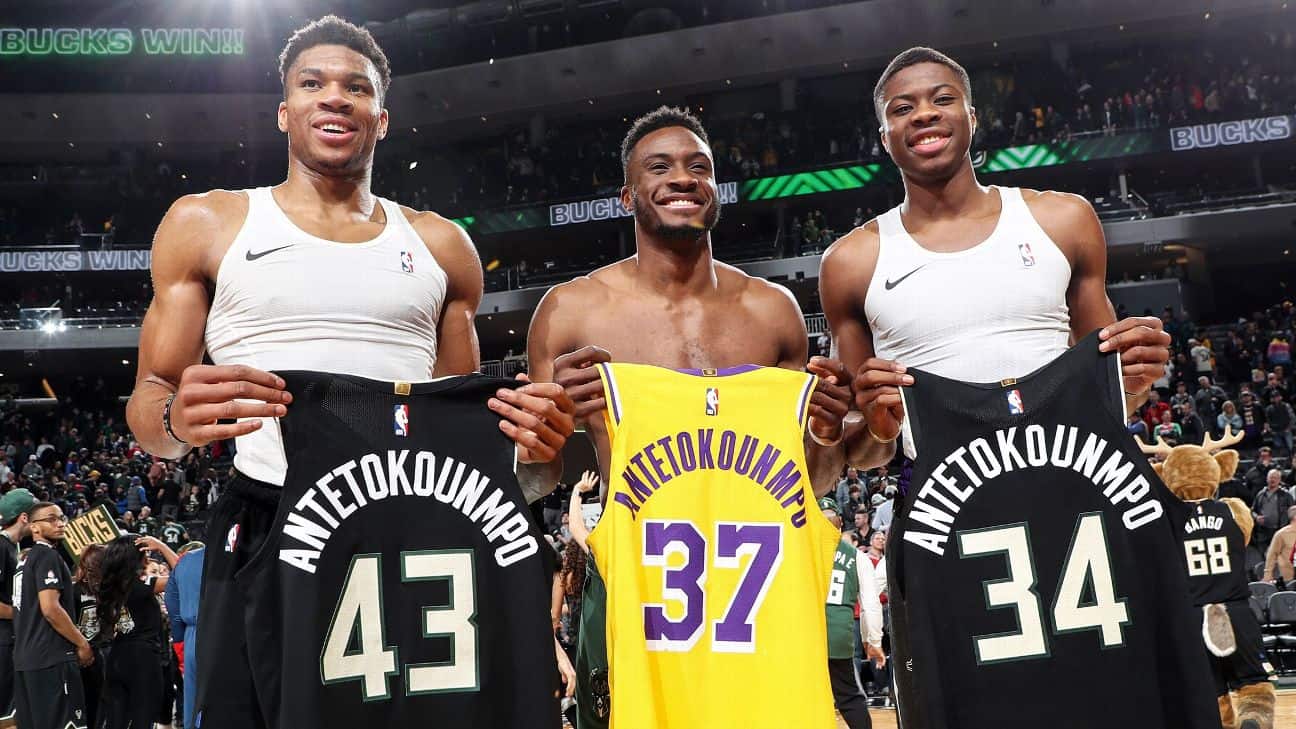 "We loved our dad. My mom loved her husband. But at the end of the day, I think, he did what he was supposed to do in this world. He had five kids and raised us right. That's the most important thing."― Giannis Antetokounmpo
"It doesn't matter how you're playing: you've got to be vocal – you've got to be aggressive – if you really want to be one of the best in this league."― Giannis Antetokounmpo
"When I was young and I could dream a bit, I could see myself participating in the slam dunk contest. I've always wanted to experience that."― Giannis Antetokounmpo
"You always fight with your brothers."― Giannis Antetokounmpo
"I cannot take 30 jumpers a game. Got to have a balance. You've got to get your teammates involved."― Giannis Antetokounmpo
"I never went to college."― Giannis Antetokounmpo
"I'm loyal to the people I work with."― Giannis Antetokounmpo
60th of 99 Giannis Antetokounmpo
"I'm a low-profile guy."― Giannis Antetokounmpo
"I don't like all these flashy cities like L.A. or Miami. I don't know if I could be the same player if I played in those cities."― Giannis Antetokounmpo
46 Inspiring Quotes by David Icke
"Leading your family is a lot tougher than basketball."― Giannis Antetokounmpo
"I like Rice Krispie treats. I like Skittles and Snickers."― Giannis Antetokounmpo
"Me and my mother, we both love Eddie Murphy."― Giannis Antetokounmpo
"My favorite movie is 'Coming to America' by Eddie Murphy."― Giannis Antetokounmpo
"I am honored to be the first international player featured on the cover of 'NBA 2K19.'"― Giannis Antetokounmpo
"I have worked hard to earn recognition in the NBA, and being on the cover of 'NBA 2K19' is a dream come true."― Giannis Antetokounmpo
"When LeBron came into the league, I was 9 years old. So I grew up watching him play."― Giannis Antetokounmpo
"I just try to stay grounded."― Giannis Antetokounmpo
"It's hard when the season ends and you're not waking up no more for practices, games. You're not in your routine no more."― Giannis Antetokounmpo
"I want to be an all-around basketball player."― Giannis Antetokounmpo
"I know I can get to the basket whenever I want, but I've got to be able to create some plays, like easy plays."― Giannis Antetokounmpo
20 Jesse Owens Quotes that proves his greatness
"Sometimes I'm wide open, I've just got to shoot it."― Giannis Antetokounmpo
74th of 99 Giannis Antetokounmpo
"I think for a guy like me, low-profile guy, it's better being in Milwaukee."― Giannis Antetokounmpo
"Music is a huge part of my life when I am on the road, working out, or preparing for a game. It is something I always go back to, and it is something that motivates me. It gets me hype before a game."― Giannis Antetokounmpo
"I watched a lot of Scottie Pippen, Magic Johnson, Kevin Durant, and a lot of Paul Pierce. I used to watch Tracy McGrady as well along with Kevin Garnett."― Giannis Antetokounmpo
"I know that guys can't guard me one-on-one."― Giannis Antetokounmpo
"Milwaukee is a small-market team, but I love it."― Giannis Antetokounmpo
"I'm a really competitive guy. I'm a really stubborn guy. That's what makes me want to take Milwaukee to the top, make Milwaukee a big market team. That's a goal I've set for myself. Hopefully, one day I can achieve it."― Giannis Antetokounmpo
"Milwaukee is really quiet. The people here are really respectful. They can see me in the street, walking on the road. I can go to anyplace in Milwaukee without people being all over me. I appreciate that."― Giannis Antetokounmpo
"When you're young, it's hard to lead people that are older than you."― Giannis Antetokounmpo
"A lot of players will tell you, 'When I was a kid, I watched Kobe Bryant, Michael Jordan, LeBron, Magic, and I wanted to be just like them.' For me, it wasn't like that at all."― Giannis Antetokounmpo
87 famous Quotes by Brian O'Driscoll
"Because my parents were illegal, they couldn't trust anybody. They were always nervous. A neighbor could be like, 'These people are making too much noise, their children are making too much noise,' and the cops could knock at our door and ask for our papers, and that's it. It's that simple. So you're always a little closed."― Giannis Antetokounmpo
"I'm a guy who doesn't really care about glamour and big markets; I like to be home all day."― Giannis Antetokounmpo
85th of 99 Giannis Antetokounmpo
"I get up in the morning, I take a shower, and I go to practice. When I'm finished, the only thing that's on my mind is to go back home and spend time with my family."― Giannis Antetokounmpo
"Tim Duncan did it. Dirk Nowitzki did it. I just want to be one of those guys… that stays for the city, play for the city for 20 years."― Giannis Antetokounmpo
"Gregg Popovich is among the greatest coaches ever."― Giannis Antetokounmpo
"The Bucks and John Hammond chose me in the draft, got me in the NBA, kept me in the team with a role from my very first season, and they are my basketball family."― Giannis Antetokounmpo
"You never know how life turns out."― Giannis Antetokounmpo
"I am a boring guy, I think."― Giannis Antetokounmpo
28 Motivating Walter Payton Quotes
"I just stay home all the time. But the things I have learned outside of basketball is you got to take care of your body."― Giannis Antetokounmpo
"I try to come in, try to defend, help on defense, play as hard as possible and do whatever my coach and my teammates tell me and try to listen and get better."― Giannis Antetokounmpo
"I can't take my mind off basketball."― Giannis Antetokounmpo
"My dad was a soccer player. He didn't know anything about basketball – nothing."― Giannis Antetokounmpo
"The first time I played basketball was with my dad and my older brother Thanasis."― Giannis Antetokounmpo
"I wanted to be a soccer player."― Giannis Antetokounmpo
"I'm one of the best players in the league."― Giannis Antetokounmpo
"My goal is to win in Milwaukee, bring a championship in the city, and make the team a lot better. So I would never leave for L.A."― Giannis Antetokounmpo
"I always had to be there for my family. I think that helped me a lot to adjust to the NBA."― Giannis Antetokounmpo