The NBA legend Grant Hill daughter, Myla, and Lael, relative to their veteran father, are no ordinary offsprings.
Myla Grace Hill, the eldest daughter of the NBA veteran, has already made a name for herself as an MMA fighter.
Besides that, she is also a student adviser for the Rollins College Women's Basketball team, and she was named to the President's List, demonstrating her intelligence.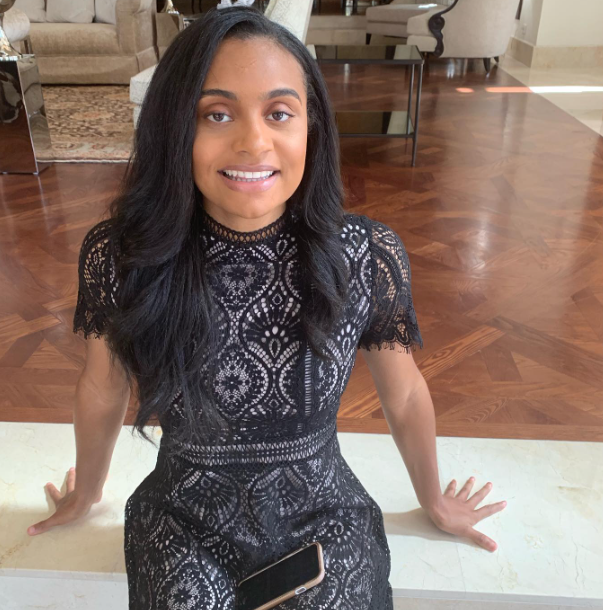 The talented daughter of the basketball legend also checks up the box for being a college student alongside her profession, so she does not miss out on her studies.
On the other hand, her sister, Lael, has also started to recognize her athlete genes and has started showing her curiosity for football.
Keep up with this article to learn more details about the talented and gifted Hill Grant's daughters.
Now, before that, let's go through some quick info:
Grant Hill Daughter | Quick Facts
| | |
| --- | --- |
| Full Name | Myla Grace Hill |
| Date of Birth | January 23, 2002 |
| Age | 21 |
| Zodiac Sign | Aquarius |
| Hair Color | Black |
| Eye Color | Dark Brown |
| Weight | 52 kg |
| Profession | MMA fighter |
| Marital Status | Unmarried |
| Father's Name | Grant Hill |
| Mother's Name | Tamia Hill |
| Social Media | Instagram, Twitter |
| Nationality | American |
| Siblings | Lael Rose Hill |
| Religion | Christian |
| Last Update | March, 2023 |
Grant Hill Daughter | MMA Life
Myla Grace Hill made her amateur MMA debut against Jenna Loza on October 29, 2021, at Competitive Combat Tournament: Halloween Havoc in Lakeland, Florida.
Grace ended the fight in the first round with a rear-naked choke after a few exchanges of ground and pound.
Michael Carter-Williams, the point guard for the Orlando Magic, caught video of Hill's debut. Ariel Helwani, as well as her father and NBA icon Grant Hill, have since uploaded the video.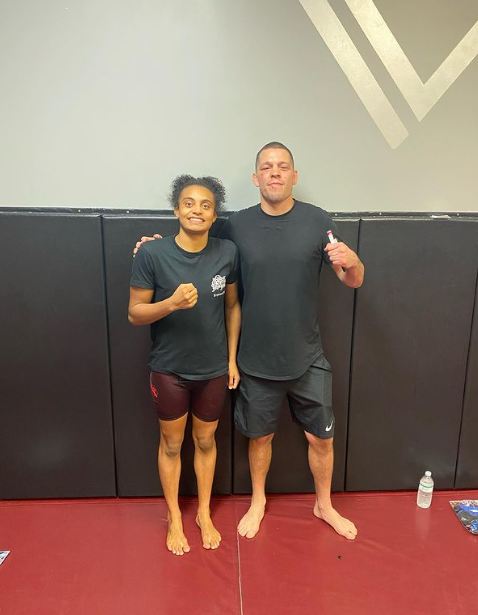 The former NBA great shared a video of his daughter's accomplishment on Twitter, expressing his joy at her victory.
She presently ranks 64th out of 108 active female fighters in Florida. Hill is also 416th in the United States out of 778 current female fighters (pound for pound).
She is ranked 157th out of 275 women fighters in the United States' southeast region.
Mayla Hill is a purple belt in Brazilian jiu-jitsu and competes out of the 6 Levels MMA center in Orlando, Florida (which is a subsidiary of the Gracie jiu-jitsu training facility).
Read this article about the NBA talent Tyson Chandler and his dashing lifestyle after coming to fame: Tyson Chandler Wife | Early life, Career & Divorce>>>
Myla Grace | Sister
Myla's sister Lael Rose was born in August 2007. In an interview with People, Tamia, her mother, stated that, unlike Myla, Lael was hard to give birth to, but that she was born a healthy 8-pound, 6-ounce baby.
Lael's physical prowess appears to have been passed down from her father. Her mother's Instagram photographs of her practicing shows that she is a football player.
Another interesting article about the girlfriend of Luke Kennard: Luke Kennard Girlfriend | Early Life & Marriage>>>
Short Glance on Grant Hill
He is a superb all-around player who has dedicated his time and effort in the NBA for 19 seasons. His total impact on the basketball game is still being recognized today.
During his NBA career, he played for the Detroit Pistons, Orlando Magic, Phoenix Suns, and Los Angeles Clippers, among other teams.
Grant Hill is now a presenter for NBA TV's NBA Inside Stuff after retiring in 2013. He currently works as a sports journalist for CBS.
Grant is married to Tamia Marilyn Washington Hill, a Canadian singer, and composer.
He was paid 140 million dollars for his services to the NBA career. He is also thought to have made additional 120 million dollars via endorsements. As a result, Grant's net worth is estimated to be around $250 million.
Check this article about Patrick Patterson and his marriage controversy, which created quite an objection: Patrick Patterson Wife | Career & Marriage Controversies>>>
FAQs
Is Grant Hill's daughter an MMA fighter?
Myla Hill, the child of NBA icon Grant Hill, wants to compete in mixed martial arts. Hill made her amateur MMA debut against Jenna Loza on October 29, 2021, at Rival Fight League: Halloween Havoc in Lakeland, Florida.
Is Grant Hill still with Tamia?
Grant Hill, a former basketball player, has been together with his wife since 1999, and they have two daughters together. Tamia got diagnosed with multiple sclerosis in 2003 and now works with the National Multiple Sclerosis Society (NMSS), advocating for individuals who have been affected by the condition.