At the age of twenty-four, Greedy Williams is already a proud father of two adorable Children named Khole and Ahmar.
His son, Ahmar, who recently celebrated his first birthday on July 7, 2022, was the major highlight of the NFL cornerback's social handles. Also, he doesn't miss a beat to shower love on his baby girl, Khloe; every other post on his social handles is about her.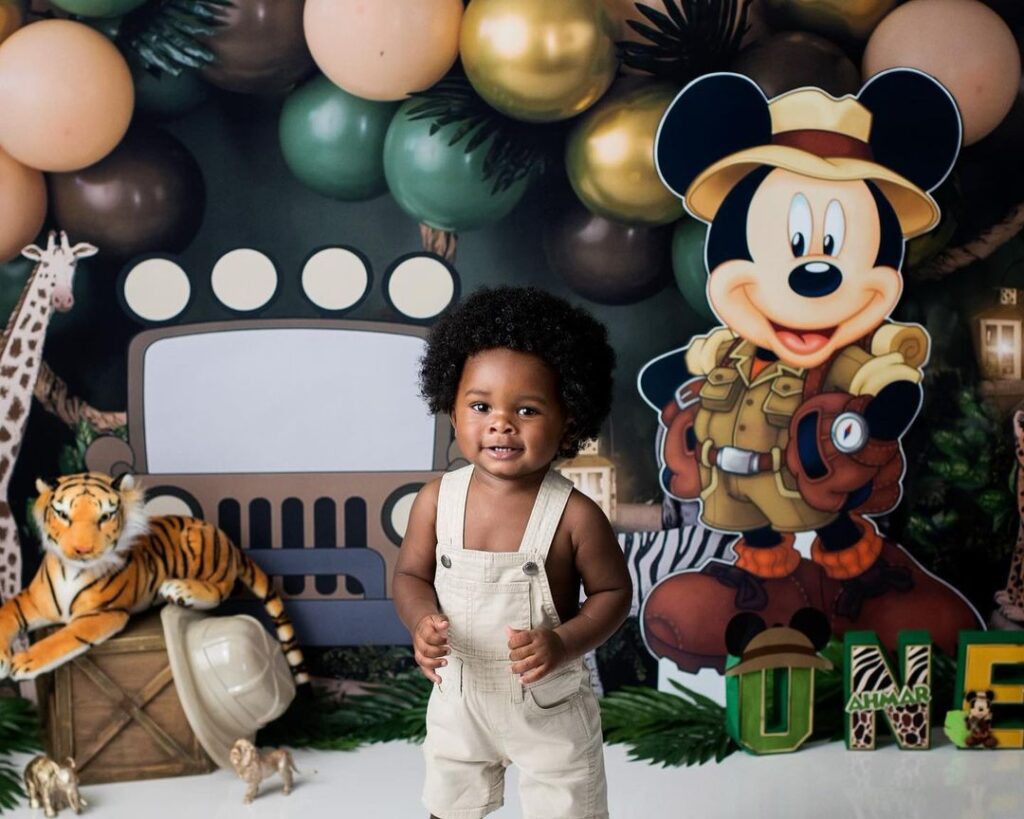 Undoubtedly, the NFL rising star is blessed with such a happy and lovely family that is with him in every step when he is aspiring to break through the shell that defines limitations.
We will go through every detail on Greedy Williams' family life and children in this article, but before that, check these quick facts about the NFL star cornerback.
Greedy Williams | Quick Facts
| | |
| --- | --- |
| Nick Name | Greedy-Deedee |
| Date of Birth | December 3, 1997 |
| Age | 25 years old |
| Zodiac Sign | Sagittarius |
| Hair color | Not available |
| Eye Color | Not available |
| Height | 83kg (183 lbs) |
| Weight | 1.88 m (6 feet 2 inches) |
| Father Name | Step-dad, Lonnie Bryant |
| Mother Name | Lakesha Williams |
| Siblings | Rodarius Williams, Keandre, Andrea |
| Children's | Khole & Ahmar |
| Girlfriend | Taquana Houston |
| School | Louisiana State University |
| Nationality | American |
| Eye Color | Unknown |
| Profession | Football Player |
| Playing Position | Cornerback |
| Marital Status | Unmarried |
| Social Media | Instagram, Twitter |
| Merch | Trading Card, Marble Plaque |
| Last Update | March, 2023 |
Short Introduction
Greedy Williams, also called Andraez Montrell, is an American cornerback for the Cleveland Browns of the National Football League.
The Browns drafted Greedy in the second round of the 2019 NFL; before that, he played college football at LSU.
The NFL cornerback's birthplace is Shreveport, Lousiana, the United States. Williams was born in 1997 and celebrates his birthday every year on the 3rd of December with a little bit of Christmassy vibes.
Greedy Williams | Physical features
Williams is a 24-year young American football cornerback. The tall and attractive cornerback stands at the height of 6 feet 2 inches m and weighs approximately around 83 kg(183 lbs).
Kellen Mond, also known as Kellen Louis Mond, is a famous American football player and quarterback for the Minnesota Vikings of the National Football League>>>
Thanks to his gifted physical attributes, the 6.2 dominant cornerback is able to perfectly match up with the bigger receivers and maintain his defensive position on the field.
High School & College
Williams went to the Calvary Baptist Academy(Shreveport, Louisiana).
Later, Greedy was admitted to LSU (Louisiana State University) for college, where Greedy was able to showcase his playing abilities.
Family Life
The single mother, Lakesha Williams, raised Greedy and his siblings. His mother later got married to Greedy's youth football coach.
Furthermore, Greedy has one year older brother Rodarius Williams who almost beat him in everything they did together, including sports and videogame.
However, Rodarious says that Greedy was passionate about playing football. He had a fire in his eyes when he touched football for the first time.
The NFL cornerback wanted a better life for his mother and family, which took him towards football, and it changed his life completely.
Ja'Marr Chase has pursued his professional football career from the Cincinnati Bengals since the 2021 NFL season>>>
Williams Dating Life
We can find very less information about the greedy's love life; he doesn't talk about it much nor post a picture together on social media. The defensive star seems to enjoy his love life in private rather than bringing it into the limelight.
The NFL cornerback is currently in a relationship with TaQuana Lafaye, who goes by the handle (@lafayeeee__) on her Instagram. Besides this duo's Instagram bio, which says they are the proud parents of their adorable children, Khole & Ahmar further entails on the pair's relationship is yet to be reviewed.
Children's
Like any parent, Greedy is also very fond of his children. He is very upfront about his children and how much they mean to him. His social media handles, especially, his Instagram account makes the statement about the significance of his children in his life.
In fact, the NFL cornerback started his Instagram journey with a post dedicated to his daughter back in March 2017.
Williams captioned,
"I will be your 1st ❤️. Open doors for you, pull your seat out, and will to/treat you with the utmost respect….. Set expectations on how a man should treat a lady, and she'll never settle for anything less" MyBabyK".
It was dedicated to his newborn daughter Khloe; at the time, he was holding his little baby girl, filled with adoration in his eyes.
Career & Achievements
Greedy Willaims played college football at Louisiana State University. In 2018, he was the finalist for Thorpe Award Finalist. The NFL star was able to be the second LSU freshman to make the All-SEC team since 1986, after Brad Wing in 2011.
In 2018, Willaims becomes second team All America (AP, Sporting News).
The defensive star was also able to make it to the first team All America(Walter Camp, Football Writers, AFCA) in 2018. Then, Cleveland Browns drafted the cornerback in the second round of the 46th overall pick in 2019, hence began his journey in the National Football League.
Net Worth
According to allfamousbirthdays, Williams estimated net worth is $1.5 million. However, after becoming the player who has potential, it wasn't difficult for him to make a decent amount through football annually, $1,614,669 on average.
When he is playing on a court, it's as if you're watching a magician work his magic. Find more about Dante Exum, his career, family, and net worth>>>
Is Greedy Williams Active on Social Media?
If you are curious about Williams's personal life, then you can find more about his lifestyle on social platforms; Greedy Williams has a good amount of fan following on his handles under the username @begreedy on Instagram and as @Greedy on Twitter.
You can follow him here:
FAQs
Why do people call him Greedy Williams?
Many of you might not know that Greedy Williams's real Name is Andraez Montrell. Williams's Aunt used to babysit him when he was a kid. She nicknamed him Greedy Deedee.
He liked the name so much that later he adopted the name "Greedy" while Deedee was taken out by his mother.
Who is Greedy Williams's wife?
Well, Greedy isn't married yet, but he has a gorgeous girlfriend, Taquana Houston.
They have an adorable daughter and son named Khole and Ahmar. Their daughter, Khloe, was born in February 2019.