The lesbian, gay, bisexual, transgender, queer, and other non-cisgender or non-heterosexual (LGBTQ+) community is present within sports worldwide.
At present, the world has become more aware and accepting of LGBTQ rights and the community's issues.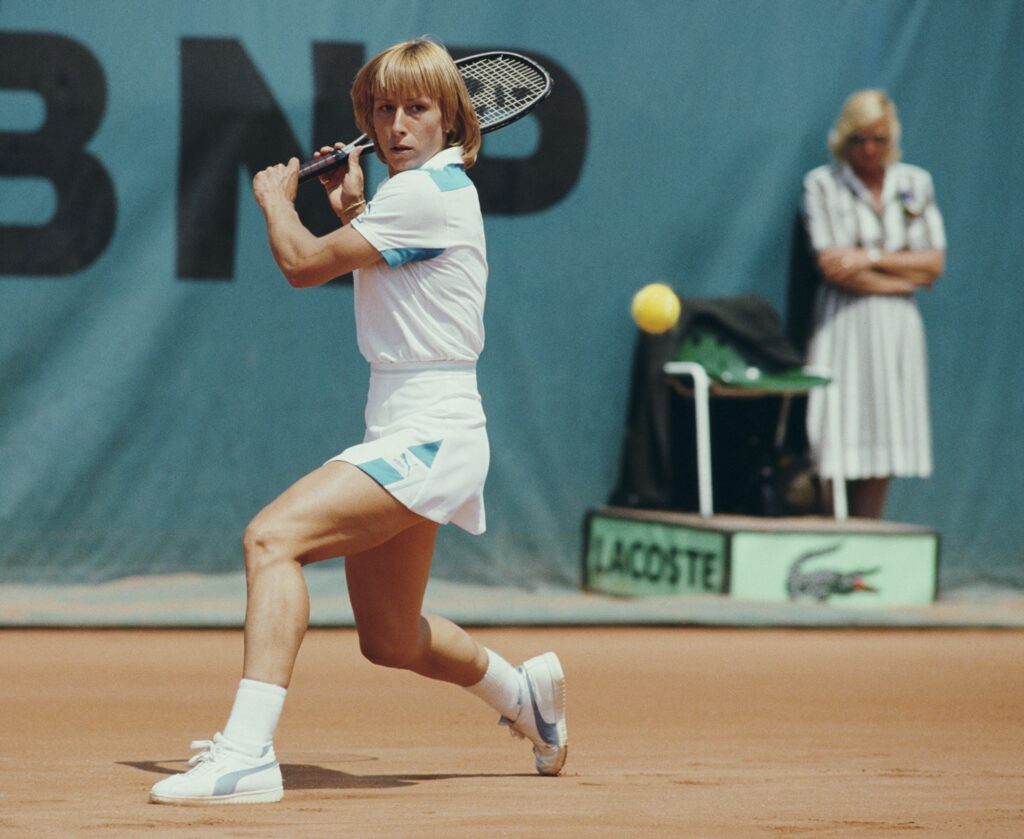 Similarly, the sports industry has also created a surrounding environment where many sportspersons have been comfortable coming out as part of this community.
Top 5 Tennis Players You Didn't Know Were Homosexual
Compared to other sports, Tennis has been largely open and non-homophobic. Many well-known players are openly gay and lesbian, who have become champions making themselves proudly known to the world.
Are you ready to know these well-known champions? Let's find out, shall we?
5. Brian Vahaly
Brian Vahaly is an American former tennis player who was born on July 19, 1979. At a young age, he won the United States Amateur Championship (Men's Tennis).
Similarly, in the following year, he reached the singles final at the NCAA Championship.
In 1999, Brian Vahaly became the UVA's first tennis All-American 1999 and named the Year's Atlantic Coast Conference Rookie of the Year.
Likewise, before his retirement, Vahaly was a two-time ACC Player of Year.
However, Brian Vahaly played his last tournament at the U.S. Open, losing Juan Martin del Potro. Later, he revealed that he was a victim of a shoulder injury for some time.
The Suns defeated the Clippers in the final seconds of the game >>>
In 2007, he announced his retirement from professional tennis via his website.
After his retirement, he became the CEO of Solidcore, and presently, he is the CEO of YouthFit Health Clubs.
Later, in 2015, he married his husband, Bill. The couple now has two twins boys.
4. Casey Dellacqua
Casey Dellacqua is a former Australian professional tennis player. Her best singles results include the semifinal appearances at the 2012 Texas Tennis Open on WTA Tour and the 2014 Birmingham Classic.
Similarly, she also performed a quarterfinal finish at the 2014 Indian Wells Masters. It was followed by fourth-round appearances at the 2008 Australian Open, and 2018 Australian Open.
Along with her outstanding singles, Dellacqua has made history with her doubles. She has won seven WTA doubles titles, 23 ITF doubles titles.
Likewise, in the 2011 French Open, she did one Grand Slam mixed doubles title.
During her tennis career, Casey Dellacqua came out as a lesbian, and presently she has been living with her partner, Amanda Judd.
3. Lisa Raymond
Lisa Raymond is an American former professional tennis player. She is well known for her achievements and success in doubles tennis.
Moreover, her finest achievements include eleven Grand Slam titles: six in women's doubles and five mixed doubles.
Similarly, Raymond reached world No.1 ranking in doubles for the first time, leading her to be the 13th player to do so.
Even at present, Lisa holds the record for most doubles match wins (860) and most doubles matches played (1,206) in WTA history.
Lisa Raymond's outstanding performance has also led her to the title of Olympic medalist. In 2012, the American player won the bronze medal in the mixed doubles competition for the US team.
Along with notable achievements in doubles, Raymond has also accomplished moderate success in singles. In October 1997, she won four titles and a career-high of world No.15.
The Hawks stun the Bucks in Game 1 of the Eastern finals >>>
Raymond is one of the few players to win a 'Career Grand Slam' in doubles after winning the 2006 French Open.
After contributing two and a half long decade-long professional career in the tennis industry, Lisa Raymond said goodbye to her career in 2015.
Throughout her career, Raymond has been open about her sexuality. Furthermore, the tennis star was in a long-term relationship with her former doubles partner Rennae Stubbs.
2. Gigi Fernández
Gigi Fernández from Puerto Rica is a professional tennis player born on Februrary 22, 1964. She has won 17 Grand Slam doubles titles. Similarly, she also won two Olympic gold medals, reaching the world's No.1 ranking in women's doubles.
Fernández was initially recognized as a doubles specialist. She made remarkable achievements in career doubles during her career, including Grand Slam with 17 Slam women's doubles titles.
Likewise, in singles, Gigi Fernández reached as high as world No.17. She also won the two top-level titles and, in 1994, reached the semifinals at Wimbledon.
Her outstanding performances and notable success led her to be to first Puerto Rican to be included at the International Tennis Hall of Fame.
After contributing her most in the tennis industry, in 1997, she retired from her professional tour.
In 1999, Gigi Fernández was honored with Puerto Rico's "Female Athlete of the Century" title. She is married to Jane Geddes, a former golfer.
At present, the beautiful couple has two lovely twins.
<<<Florida Gators Shoes: Stylish Men and Women Sneakers>>>
1. Martina Navratilova
Martina Navratilova is a former Czech-American professional tennis player and a coach. She has a record of 18 Grand Slam singles titles and 31 major women's doubles titles. Navratilova is considered among the greatest tennis players of all time.
Her record of a combined total of 59 major titles marked the Open Era record for the most Gland Slam titles won by a single player.
In addition, she was world No.1 for the time period of 332 weeks in singles. Martina is the only player in history to hold the top spot in both singles and doubles for over 200 weeks.
Martina Navratilova is one of the three female tennis players to have accomplished a Career Grant Slam in "Grand Slam Boxed Set." In 2006, she won her last major title, including the mixed doubles crown at the 2006 US Open.
In 2014, she joined Agnieszka Radwanska's coaching staff, however in 2015, after Radwanska's struggled in the first half-season, she decided to part ways.
In 1981, in an interview with the New York Daily News, Navratilova came out as bisexual and also revealed that she had a relationship with Rita Mae Brown.
Similarly, in 2014, the tennis player proposed to her long-time girlfriend, Julia Lemigova, at the US Open. They got married in New York.