Professional rugby union player Canan Moodie was born to his parents, Chantel and Raymond Moodie, in South Africa. However, some people on the Internet are wondering whether he has Indian roots.
A South African citizen, Canan has lived in Africa all his life and started playing international rugby matches for his senior national team in 2022.
Despite knowing his early background, people are still trying to discover his possible Indian connection. What may be the reason? Are his parents Indian immigrants? Read this article further to find out!
Canan Moodie is a South African professional rugby union player who plays as a wing and fullback for the South African rugby union club Bulls. They compete annually in the United Rugby Championship.
Moodie attended Boland Agricultural High School, where he developed an interest in playing rugby, inspired by his elder brother. Soon after, he won the high school championship.
After graduating, he enrolled in the Blue Bulls Academy in Pretoria, for which he participated in the 2021 RSA Provincial U20 championship. Moodie eventually made it to the club's team to play in the 2022 Currie Cup Premier Division.
Moreover, Canan has played about nine international matches for the South African senior national team, where he has secured 25 points as of this writing.
Is Canan Moodie Indian?
Nationality And Origin
No, Canan Moodie is South African. He was born to his parents, Chantel and Raymond Moodie, on November 5, 2002, in Paarl, South Africa.
While people are not confused about his nationality, it is his origin they are curious about. The fascinating thing about this is that they think he has Indian roots.
It is well known that many Indian-origin people in the earlier centuries migrated to Africa and settled there. South Africa is among many African nations to have a large Indian-origin population as its citizens.
So, maybe people are assuming he belongs to the Indian heritage as his complexion is also somehow similar to people belonging to the Indian-origin people. However, it cannot be said for sure.
Speaking more of his parents, Raymond and Chantel were born in South Africa. His mother, Chantel Demas Moodie, is originally from Teslaarsdal and is a graduate of the University of South Africa.
After marrying his dad, Chantel lived with her parents and husband in Paarl. Canan's dad, Raymond Moodie, is a native of Paarl, Western Cape.
More On Moodie's Siblings And Early Years
Canan Moodie is one of the three kids of Raymond and Chantel Moodie. Besides him, they have a daughter and a son.
Growing up near Amstelhof, Paarl, Canan learned to play rugby in the streets, where criminal acts were rampant. As per him, the local youths primarily engaged in drug selling and gang fights.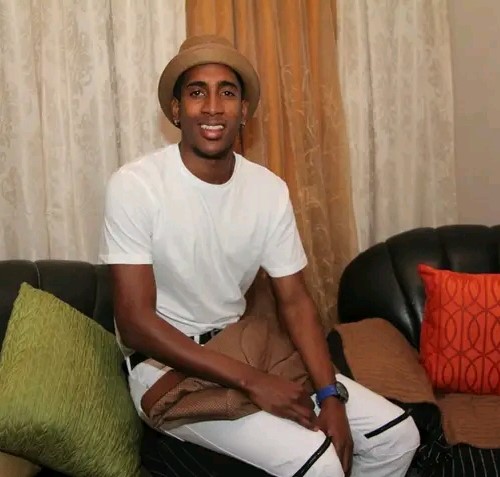 However, he never became attracted to the vices of the streets, which kept him beyond their reach. He thanks his parents and his older brother, Keanu, for keeping him on track and helping him become a better person.
His older brother, Keanu, was heavily invested in sports as a kid, including rugby and field events. Following him, Canan began playing rugby, and gradually, the two went together to practice the game at an academy, walking around 10-15 km daily.
However, Keanu did not pursue a professional sports career later. He is doing his post-graduate in Environment and Sustainable Development at Stellenbosch University.
FAQS
Is Canan Moodie Indian?
No, Canan Moodie is South African.