What is Nikola Jokic's religion? Is he a Muslim or Christian? His fans are keenly interested in knowing his spiritual life as well.
Nikola Jokic is a Serbian professional basketball player who plays center for the Denver Nuggets of the National Basketball Association (NBA). He was born on February 19, 1995, in Sombor, Serbia, FR, Yugoslavia.
The Nuggets star is famous for his nickname, The Joker. Jokić developed a love of basketball early in his life, playing with his two older brothers. The brothers are friends with former NBA player Darko Milicic.
He joined Denver Nuggets in the 2014-15 season.
Jokic has been named to the All-NBA Team on four occasions. He even won the NBA Most Valuable Player Award for the 2020-21 and 2021-22 seasons.
He ranks number 1 on the official MVP vote this season. This is his third-straight year in finishing the season at No. 1 in the Kia Race to the MVP Ladder.
Nuggets Star Religion-Ethnicity
There has been a curiosity in knowing about Jokic's religion. Without a doubt, he is a follower of Christianity. That means he celebrates Christmas as his major festival.
However, the Nuggets star is a Serbian, a follower of the orthodox church. He particularly celebrates Christmas with the older Julian calendar, unlike most of the Western world, which uses the Gregorian calendar.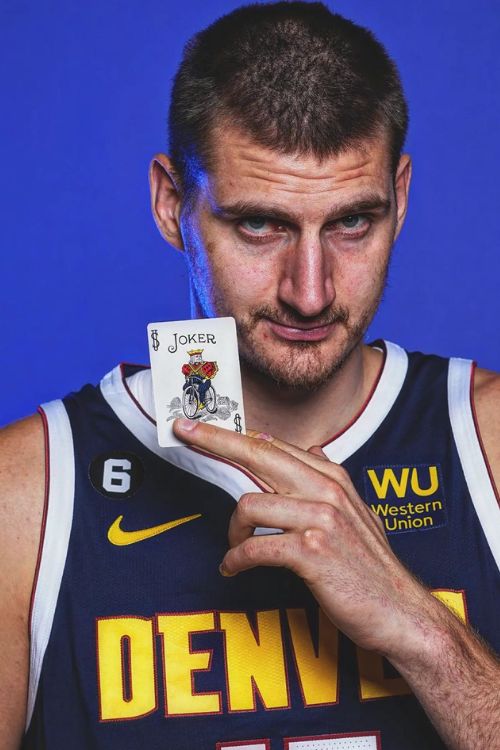 For Serbians just like Jokic, January 7th instead of December 25th is the day for the celebration.
On December 25, 2022, after the game, an ESPN reporter wished Jokic Merry Christmas. The player immediately answered "It's not my Christmas', leaving the reporter momentarily confused.
From a religious point of view, the player was born to an orthodox Christian family. His zodiac sign is Pisces, and his ethnicity is white Serbian White.
Nikola Jokic: Family & Parents
Nikola Jokic was born to Serbian parents into a middle-class family. His father, Branislav Jokic, was an agricultural engineer.
He was raised with his two brothers, parents, and grandmother in a small two-bedroom apartment.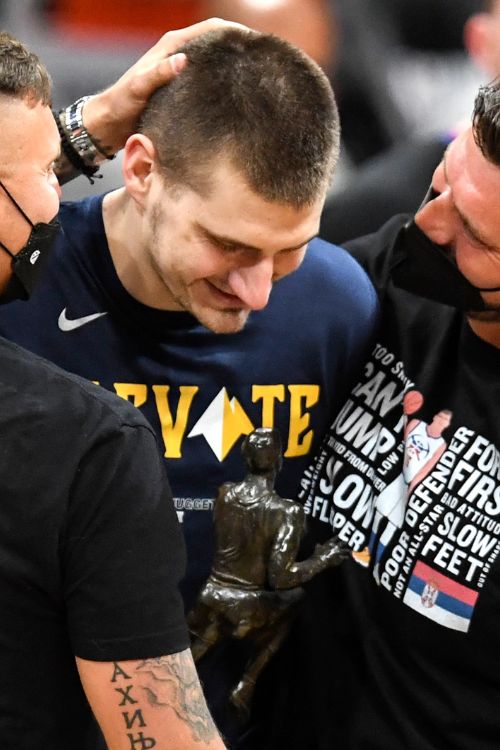 Strahinja, the oldest brother of Nikola, played basketball in Europe. Similarly, the second oldest brother, Nemanja, played college basketball at the University of Detroit Mercy.
Jokic's mother stays away from the limelight. Nevertheless, she is the heart of the Jokic family, although she looks so tiny compared to her tall boys.
The NBA Star: Wife & Kids
The NBA star and his girlfriend, Natalija Macesic, got married on October 24, 2020, in Nikola's hometown of Sombor, Serbia. The couple had been dating each other since the age of 16.
Natalija is a Serbian psychologist. She is known for keeping her personal life and relationship with Nikola private, but if you want, you can definitely check her Instagram profile.
Natalija received her bachelor's degree in psychology from MSU Denver in 2018. She has been a part of Jokic's life since high school.
In September 2021, the couple welcomed an adorable daughter into the world whom they named Ognjena Jokic.
Nikola Jokic: Net Worth
The player is now significantly impacting the league through his outstanding skills and performance. He is regarded as one of the best big men in the NBA.
Nikola Jokic's net worth is currently estimated to be $30 million. He also earns $29.5 million annually under his most recent contract with the Nuggets.
In 2018, the youngster agreed to a massive 5-year contract extension worth approximately $147 million.