While many football fans were not surprised by Lionel Messi's victory in the 2023 Ballon d'Or on Monday, October 30, IShowSpeed's reaction was left stunned.
The well-known streamer was present in Paris for the ceremony and was barking at the Argentine.
Darren Jason Watkins Jr., born on January 21, 2005, and known by his online alias IShowSpeed (or Speed), is a prominent American content creator.
He is popular for his engaging live streams, where he plays various video games, such as FIFA, Minecraft, and Roblox.
Furthermore, Speed is famous for his love for Portuguese football icon Cristiano Ronaldo and his passion for the anime-manga series One Piece.
In a remarkable turn of events, he had the privilege of meeting Ronaldo in person in 2023.
Between 2021 and 2022, he experienced a significant surge in popularity. Moreover, he won the title of 2022 Breakout Streamer of the Year at the 12th Streamy Awards.
Hilarious Reaction After The Announcement
IshowSpeed made the trip to Paris for the 67th Ballon d'Or awards ceremony in 2023, and he didn't go unnoticed.
He was visibly distraught when his idol, Cristiano Ronaldo, was passed over in favor of Lionel Messi.
The social media sensation is famous for his love of Ronaldo. Just before David Beckham announced the winner on stage, Speed was hoping for Cristiano Ronaldo to take home the award.
When Messi's name was announced, Speed appeared devastated, placing his hands on his head in despair and letting out his barks.
He even stood up, unintentionally starting a standing ovation for the Argentine as he received the award.
In addition to his encounter with Lionel Messi, Speed had the opportunity to meet several other superstars, including Erling Haaland, Jude Bellingham, Eden Hazard, Vinicius Jr, and Novak Djokovic.
Lionel Messi Wins Eighth Ballon d'Or
Messi secured his eighth Ballon d'Or after a year in which he led Argentina to World Cup victory, scoring six goals.
The forward beat Erling Haaland and Kylian Mbappe to claim the Ballon d'Or this year despite their outstanding performances.
Haaland's remarkable 52 goals in all competitions helped Manchester City secure the treble by winning the Premier League, Champions League, and FA Cup.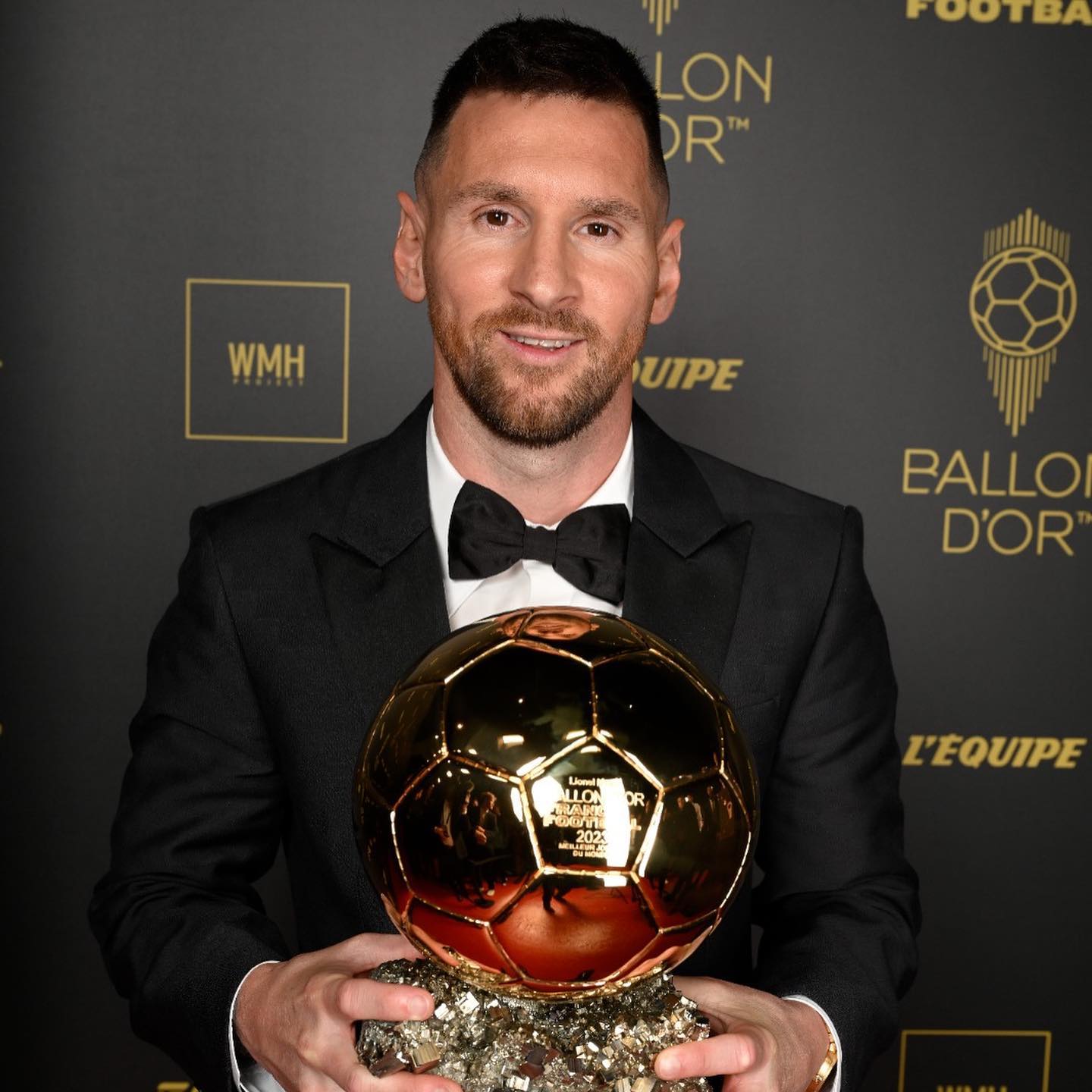 Mbappe, on the other hand, won the Golden Boot at the World Cup, netting eight goals.
He scored an incredible 41 goals in all competitions as PSG clinched the Ligue 1 title.
Similarly, Jude Bellingham won the Kopa Trophy, beating Jamal Musiala as the top player under the age of 21.