Some may say one must be above 6 feet to be considered tall in the NBA. But, here is our living, dribbling proof from native lands of Puerto Rico, J.J. Barea, who has proved everyone wrong.
J.J. Barea is a versatile and vigorous professional basketball player who joined Dallas Mavericks in 2006, making him the only 7th Puerto Rican to play in NBA at the time.
He executes his shots well to get into the lane. It's not uncommon to see him get his opponent in the air a couple of times every game.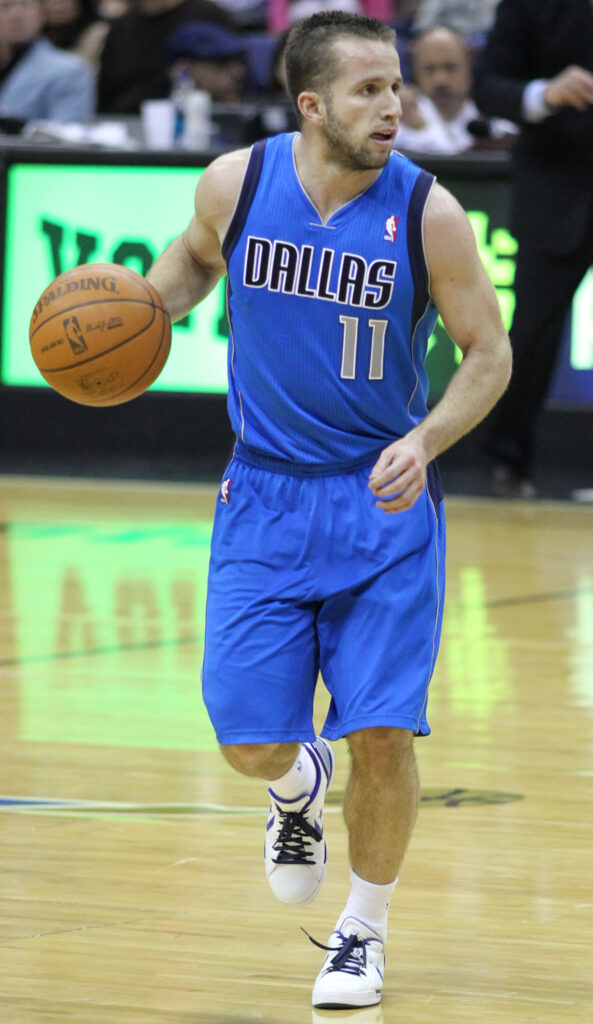 Barea is a water point guard with uncanny versatility. Not only is he dominant in ball-handling skills, but his excellent footwork and shift keep the opponent off balance.
Now let's take a quick sneak peek into basic facts of his life:
Quick Facts
Full Name
José Juan Barea Mora
Birth Date
June 26, 1984
Birth Place
Mayagüez, Puerto Rico
Nick Name
J.J.
Religion
Christianity
Nationality
Puerto Rican
University
Northeastern University
Horoscope
Cancer
Father's Name
Jaime Barea
Mother's Name
Marta Barea
Siblings
Jamie J. Barea, Jason J. Barea
Age
38 years old
Height
5 feet 10 inches
Weight
180 lb (82 kg)
NBA Draft
2006 / Undrafted
Hair Color
Not available
Eye Color
Not available
Career Highlights & Awards

CAA player of the year (2006)
Third team All- AEC (2003)
NBA Champion (2011)

Build
Athlete
Marital Status
Married
Wife
Viviana Ortiz Pastrana
Children
Sebastian José Barea Rivera, Paulina Barea Ortiz
Position
Point guard
Profession
NBA player
Net Worth
$11 million
Earnings
$46,505,958
Current Teams
Dallas Mavericks
League
NBA
Active Since
2001
Social Media
Instagram, Twitter
Merch
Trading Card
Last Update
March 2023
J.J. Barea | Early Life, Family & Education
J.J. Barea was born on the west coast of Puerto Rico in 1984. He grew up in an upper-middle-class family with Jamie Barea and Marta Barea.
His father was an engineer, and his mother was a retired professor as well as a volleyball and tennis coach.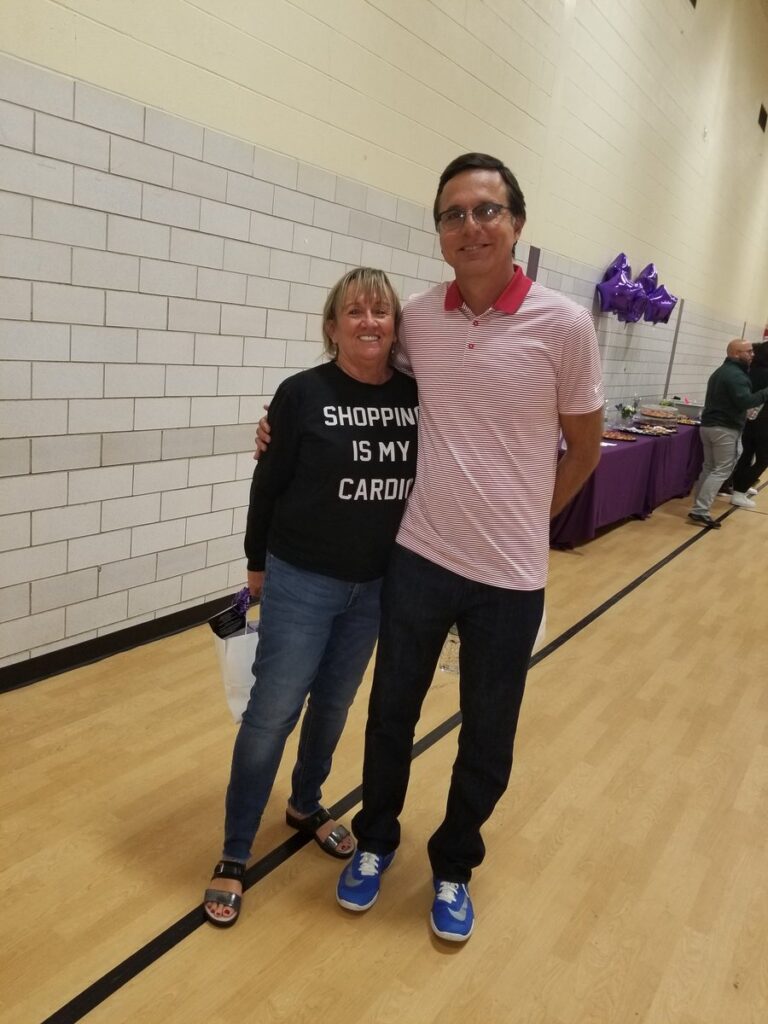 Out of the three children, Barea is the oldest; Jamie J. Barea and Jason J. Barea are his younger brothers.
J.J Barea's mother and he are the only ones having a sports background in his family. His younger brothers are engaged in different fields, Jaime is a doctor, and Jason is an engineer.
Barea was a survivor even before entering the court. He suffered a collapsed lung shortly and spent ten days in the intensive care unit.
According to his mother, he mostly played with balls more than any other toys as a kid. He was fascinated by Michael Jordan and wanted to be like him.
J.J used to play tennis, volleyball, and basketball when he was younger. However, he excelled in basketball more than in any other sport.
In an interview, he shared his love for a formal professional basketball player, Allen Iverson. Barea also mentioned he had an Iverson Jersey in college.
His family showed their love as they visited him during his game in Dallas. They were not so surprised by his success as they believed he always had a winning attitude.
J.J. Barea | Age, Height & Weight
The NBA player J.J Barea is currently 38 years old, born on June 26, 1984.
Although Barea was announced as 6 feet in pregame player introductions, he initially stands at 5 feet 10 inches. He weighs around 180 lbs.
J.J. Barea | Basketball Career
Barea began playing basketball for Indios de Mayagüez of the Baloncesto Superior Nacional (BSN) in 2001. Later that year, he relocated to Miami, Florida, to attend Miami Christian School.
After his high school graduation, his further achievements were just around the corners. Barea enrolled in Northeastern University, where he played for Northern Huskies as a freshman in 2002–2003.
After being undrafted in the NBA, Barea joined the Golden State Warriors for the 2006 Las Vegas Summer League. Later the year, Barea signed a multi-year deal with Dallas Mavericks.
He was eventually assigned to the NBA Development League's Fort Worth Flyers. Later, he was designated a league performer after he topped 40 points in two different games.
His importance on the team grew significantly as he was re-assigned to Dallas Mavericks on a three-year deal.
The mavericks met the Los Angeles Lakers in the 2011 playoffs. The renowned Lakers like Phil Jackson and Kobe Bryant complimented Barea's performance after the game.
Coaching Career
J.J. Barea loves coaching and was named head coach of the BSN's Indios de Mayaguez on 30 May 2017.
Later, he was appointed as a player development coach by the Dallas Mavericks on August 15, 2021.
J.J. Barea | Wife & Children
Apart from being a great NBA player, he has had good luck with the ladies. His dating rumors with Miss universe 2006 Zuleyka Rivera were confirmed in 2011.
Rivera birthed their first child, Sebastián José Barea Rivera, in 2012. But alas, the couple's bond didn't last long as they split in 2013. The reason for the split is still unknown.
Barea then started to date Viviana Ortiz. She is an actress, model, and Miss Universe Puerto Rico 2011.
After three years of togetherness, the couple announced they were expecting a baby girl, Paulina Barea Ortiz.
The couple welcomed their first child on March 31, 2016. The same year Barea and Ortiz got lavishly married in August.
Viviana Ortiz was born in Corozal, Puerto Rico, on September 12, 1986. Her parents, Héctor Ortiz and Mercedes Pastrana, had three children. Viviana is the middle child.
Before dating Barea, she participated in the 2011 Miss Universe Puerto Rico pageant as Miss Corozal, where she took first place.
After the win, she represented Puerto Rico in the Miss Universe pageant, where she placed 16th.
The brown-eyed beauty of 5 feet 9 inches has been featured on the cover pages of various well-known magazines since winning Miss Puerto Rico in 2011.
Before winning the Miss Puerto Rico title, Viviana attended Sacred Heart University. She graduated with a bachelor's degree in telecommunication.
Fatherhood
Not only is he an exemplary NBA player, but J.J Barea is also a great father to his children. He teaches them about the culture of his homeland.
Barea is still indeed very much in touch with his home country. He encourages his kids to speak in their mother tongue.
Not only that, but he also suggests other fellow parents to support their children in activities they want to participate in.
J.J. Barea | Net Worth
The famous NBA player J.J Barea has a net worth of $11 million. In 14 NBA seasons, he has earned roughly $41,800,103.
His salary ranged from $3.7 million to $4 million per year. His monthly earning is around $319,345, which means he makes $73,695 a week.
Being an NBA player is not only the source of his income. Barea has also made enough money from coaching the Dallas Mavericks since 2021.
He owns a luxury home in Dallas for around $1.6 million. Other details of his lifestyle are not yet public.
J.J. Barea | Awards
Here are some of the many awards won by J.J. Barea throughout the years.
AEC All-Rookie Team (2003)
CAA Player of the year (2006)
Centrobasket MVP (2008)
NBA Championship (2011)
Centrobasket MVP (2016)
J.J. Barea | Controversies
J.J. Barea isn't typically the type to get into controversies. However, this dispute between him and John Wall proves that even the most refined players cannot avoid arguments in NBA.
In 2018, the match between Washington Wizards and the Mavericks was crucial. But it wasn't the only highlight of the game.
Wall called Barea a midget during his response when he was asked about the confrontation between him and Barea.
Barea fired back by stating that he dislikes Wall. He also stated that he does not think any of the Wall's teammates like him either.
The response left both parties sour. Furthermore, it unlocked another issue of The Washington Wizard's incompetence as a team.
J.J. Barea | Injuries
With great wins comes great injuries. Due to his ankle and thigh injury, his performance was severely affected when he debuted for the Timberwolves.
On November 12, in the fourth game against Sacramento Kings, he sprained his left foot and had to sit out the following five games.
Baran returned to Mavericks in April 2012. He suffered from a groin strain that caused him to abandon the game against the Memphis Grizzlies after only 8 minutes.
In 2019 Barea tore his right Achilles tendon in a game against the Timberwolves. He went through surgery three days later.
FAQs
Is J.J. Barea still in the NBA?
Yes, he is. He plays for the Cangrejeros de Santurce in 2022 season.
Does J.J. Barea have a college degree?
He is 12 credits short of obtaining his college degree from Northeastern.
Is J.J. Barea involved in some kind of social work?
Yes, he is. He helped Puerto Rico with food, water, and supplies five days after Hurricane Maria hit when Mavs owner Mark Cuban lent him the team plane to fly down.
The act earned him the NBA's J. Walter Kennedy Citizenship Award and the Hall of Fame's Mannie Jackson Award.