Jacob Fatu comes from a family of pro wrestlers. His father is a retired wrestler, and his uncle, Rikishi, is a renowned name in the world of wrestling.
Jacob Fatu, born on April 18, 1992, is an American professional wrestler currently signed to Major League Wrestling.
He is a former one-time MLW World Heavyweight Champion. Also, he is the current MLW National Openweight Champion.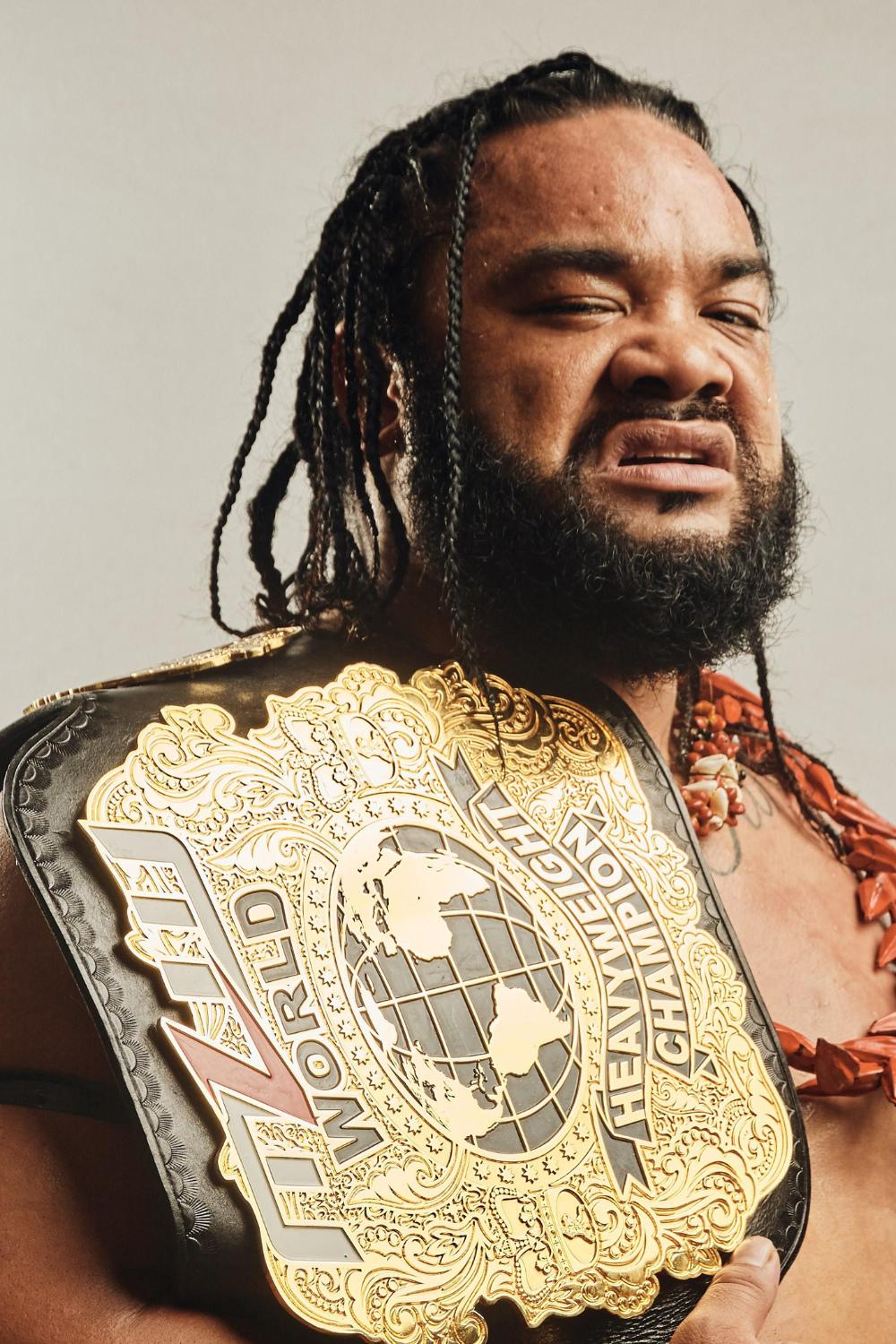 His uncle, Rikishi, trained Fatu. In 2019, Jacob signed with Major League Wrestling, joining the company with his relative Samu and Samu's son, Lance Anoa'i.
Fatu is a member of the Anoa'i family wrestling dynasty. On April 26, 2023, at MLW's War Chamber, Jacob Fatu defeated John Hennigan for the MLW National Openweight Championship.
Jacob Fatu's Father: Sam Fatu
Samuel Larry Anoa'i Fatu, also known as Sam Fatu, was born on October 11, 1965, and is an American retired professional wrestler.
He is best known for his appearance with the World Wrestling Federation under the ring names The Tonga Kid and Tama.
In 1989, Fatu joined World Championship Wrestling, where he adopted the ring name "The Samoan Savage."
Fast forward to November 2008, a significant event occurred in Fatu's personal life. His wife, Theresa Fuavai-Fatu, encountered a life-threatening situation while giving birth.
Tragically, Theresa went into cardiac arrest during the delivery of their twins, Marley and Myracle.
However, in a remarkable twist of fate, Theresa was spontaneously revived, defying the expectations of the cardiac surgeons in attendance.
The medical professionals were surprised and in awe at the rarity of such an incident. They admitted that they had never witnessed both the mother and baby surviving a cardiac arrest during childbirth.
Wrestling Is A Family Business
Sam Fatu, the father of Jacob Fatu, is an integral part of an extensive wrestling family. The lineage boasts an impressive roster of relatives, including two brothers, Rikishi and Umaga, along with uncles Afa and Sika.
Furthermore, numerous cousins are part of this wrestling dynasty, including Afa Jr., Black Pearl, LA Smooth, Rosey, Samu, The Rock, Yokozuna, Vale Anoai, and nephews Jimmy Uso and Jey Uso.
It's important to note that everyone in this illustrious family belongs to the Anoa'i family, a renowned wrestling lineage originating from American Samoa.
Throughout the years, family members have formed various tag teams and stables, showcasing their talent and unity within different wrestling promotions.
The Anoa'i family has produced several wrestling superstars, including WWE Hall of Famers such as Rikishi, Yokozuna, and the brothers known as the Wild Samoans, Afa, and Sika Anoa'i.
The family's influence extends to current notable members like Roman Reigns, The Usos (Jimmy Uso and Jey Uso), Umaga, Rosey, Jacob Fatu, and Solo Sikoa.
Tag Teams of Family
From 2002 to 2003, Matt and Eddie joined forces in WWE, adopting the names Rosey and Jamal for their tag team. As Rosey and Jamal, they became known as 3-Minute Warning and served as enforcers for Raw brand General Manager Eric Bischoff.
In the independent promotion WXW, the Anoa'i family members formed a tag team known as the Samoan Gangstas.
Moving on, The Sons of Samoa are a tag team wrestling in the Puerto Rican wrestling promotion World Wrestling Council and WXW. The group consists of Afa Jr. and L.A. Smooth.
A highly accomplished Samoan American professional wrestling team is The Usos, consisting of twin brothers Jey Uso and Jimmy Uso. The Usos have achieved considerable success, holding the Raw Tag Team Championships three times throughout their career.
Finally, the Bloodline is a villainous professional wrestling stable within WWE. Led by Roman Reigns, who currently holds the title of the Undisputed WWE Universal Champion.