The 2015 Pro Bowl honoree Jameis Winston's parents, Antonor and Loretta, instilled in him work ethics and faith in god from a young age.
Witnessing Winston, from a high school football player to an acclaimed NFL figure, has been a journey of pride and happiness for his dad and mom.
The Saints quarterback got athleticism from his parents, who were student-athletes during their early days. But it was only Jameis who carried the athletic torch to professionalism.
Nevertheless, they've always remained throughout his side and provided an extra push to his encouragement.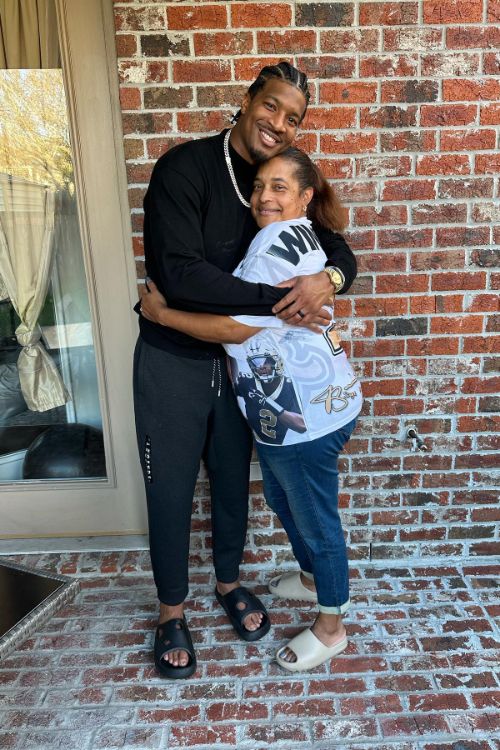 Born on January 6, 1994,the 29 years old quarterback plays for the New Orleans Saints in the NFL. There, he plays alongside Derek Carr, Alvin Kamara, Jimmy Graham, Erik McCoy, and Zack Baun, to name a few.
He joined the Saints in 2020 on a one-year/$1 million contract and has since signed multiple contracts- the current deal (signed in 2023) being $4 million for one year.
A redshirt sophomore of Florida State Seminoles, Winston was the first overall pick of the Tampa Bay Buccaneers (2015-20) in the 2015 NFL draft.
Other players in the top five draft picks were Marcus Mariota, Dante Fowler, Amari Cooper, and Brandon Scherff.
Jameis Winston Parents: Father Antonor & Mother Loretta
Jameis Lanaed Winston, an Alabama-raised, is the eldest of two sons of his parents, Antonor Winston and Loretta Winston. Both are American nationals with black ethnicity.
The NFL player's father, Antonor, works in traffic maintenance in Hueytown, while his mother, Loretta, is a homemaker.
Winston's parents have been married since August 23, 1997. His dad and mom occasionally share pictures from their wedding on their anniversaries on their respective Facebook accounts.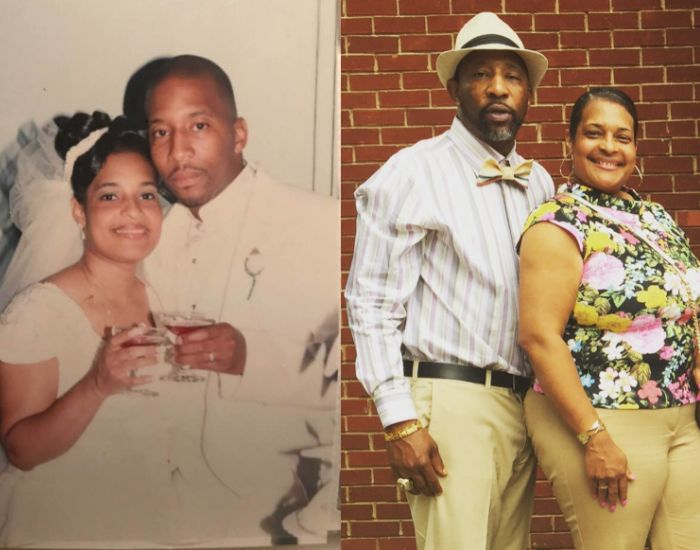 Jameis got his athletic traits from his parents, who were high school and college athletes. As reported, the football star's mother was a runner and once beat Olympian Vonetta Flowers in a middle school race.
On the other, his father, Antonor (b. November 10, 1971), played football and basketball and ran tracks at Hueytown High School.
Then, he went to Jacksonville State University, where he was a defensive end before graduating with a Criminology degree. Moreover, from 1999 to 2004, he served as the coach of Bessemer Tigers' Pewee football team & led them to a 100-2 record.
Now, the Saints player Winston is a father of two with his longtime girlfriend-turned-wife, Breion Winston.
They married on March 27, 2020, and are parents of two sons: Antonor Malachi Winston (b. 2018) and Taurus Allen Winston (b. December 31, 2020).
Winston's Younger Brother Is Following His Footsteps
Jameis Winston has a younger brother named Jonah Winston, born on August 15, 2007. Heis 16 years old as of 2023.
The Winston brothers have an age gap of 13 years. The NFL star's younger brother also followed in his footsteps into baseball and football.
Jonah, 5 feet 10 inches & 155 lbs, plays as quarterback at Hoover High School.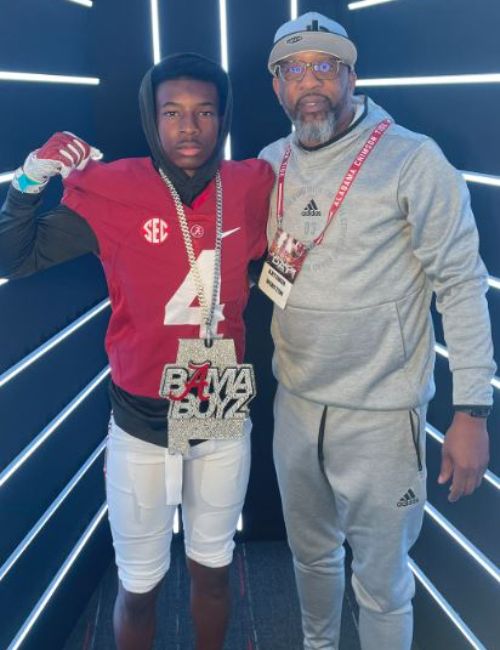 In 2022, he became the first starter in 9th grade to start in the game for Hoover. The younger Winston of the 2026 class is already on the hype for his talent in prep career & some part as the brother of Jameis.
In March 2023, he reportedly got an offer from his brother's alma mater, Florida State Seminoles, to commit as a quarterback. A few years on the wait before Jonah could get into collegiate action!