Jayson Tatum, the professional American basketball player for the Boston Celtics of the NBA, has been dating Ella Mai, a popular award-winning British singer-songwriter, since 2020.
The NBA Star Jayson Tatum's present girlfriend, often mistaken as his wife, has her own identity in the music industry.
Among a number of the hit lists, Ella is more likely to have fame from her breakthrough single "Boo'd Up."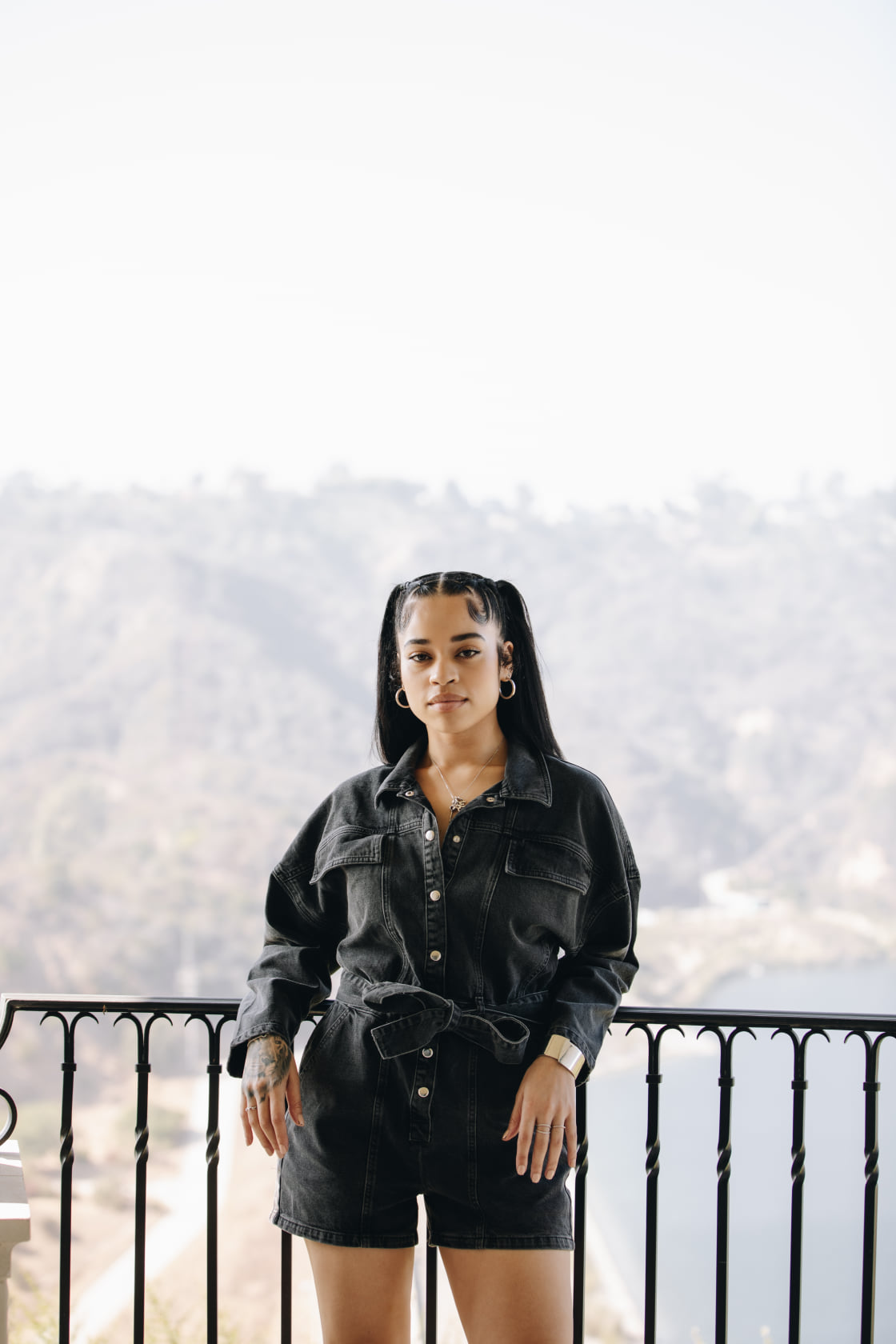 She has been promoting her latest album, 'Heart on My Sleeve,' comprised of 15 songs.
As the singer is well-known for being a pop star in Britain, she was accepted by many youngsters globally.
Likewise, Ella is more famous for her relationship with Jayson Tatum. Please stick with us till the end and read her biography in detail.
Quick Facts
Learning more about Ella Mai in detail, here are some of the quick facts related to her life as shown below:
| | |
| --- | --- |
| Full Name | Ella Mai Howell |
| Known as | Ella Mai |
| Nickname | Mai |
| Birth Date | November 3, 1994 |
| Birth Place | London, United Kingdom |
| Residence | Los Angeles, United States |
| Religion | Christian |
| Nationality | British |
| Ethnicity | Black |
| Education | Queens High School of Teaching, Liberal Arts and the Sciences, BIMM Brighton |
| Horoscope | Scorpio |
| Father's Name | N/A |
| Mother's Name | N/A |
| Siblings | 1 (Miles Mai) |
| Age | 28 years old |
| Height | 5'5″ (165 cm) |
| Weight | 57 kg (121 lbs) |
| Eye Color | Brown |
| Hair Color | Black |
| Body type | Athletic |
| Profession | Musician/Band |
| Marital Status | Unmarried |
| Beginning of Professional Career | 2018 |
| Retirement | N/A |
| Honors | Billboard, Grammy, VMA, |
| Net Worth | $6 million |
| Debut | X-Factor |
| Jayson Tatum Merch | Rookie Card, Poster |
| Social Media | Facebook, Instagram, Twitter |
| Last Update | March, 2023 |
Early And Personal Life
Nowadays, more than American singing stars, British singers are also breaking records over multimedia. One of them is Ella Mai, born on November 3, 1994, in London, England.
In addition, she was born just two years after Stansfield's milestone in the genre's heyday.
Meanwhile, Ella was raised on Lauryn Hill, Brandy, Destiny's child, and Mariah Carey.
Likewise, her mother is Jamaican, her father is Irish, and she also has a younger brother named Miles. Unfortunately, their parents split when Ella was young.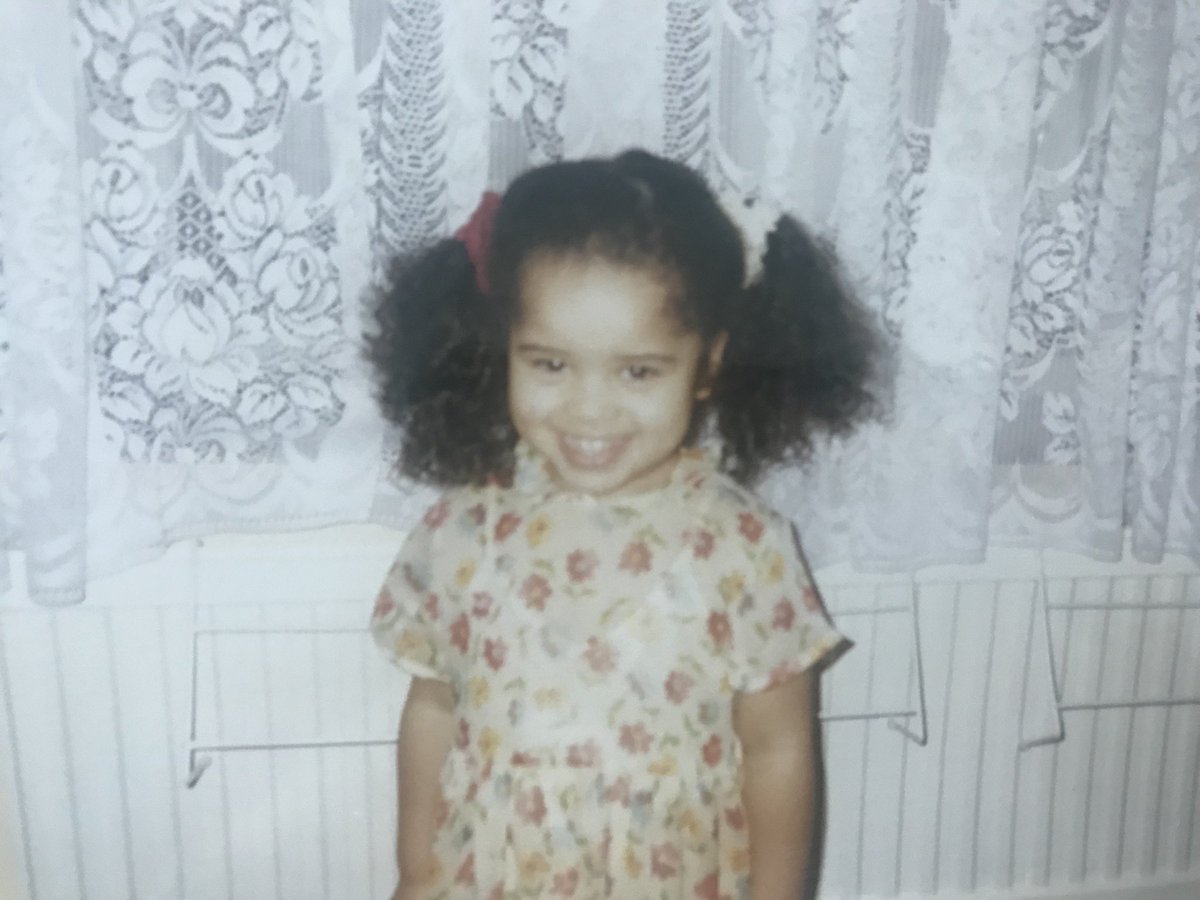 Thus, their mother handled everything and raised Ella and her brother Miles properly.
Similarly, her mother was a teacher and a big fan of American Jazz music. She even named Ella after the name Ella Fitzgerald.
Growing up in such a mixed atmosphere, Ella got into music early. Their house constantly sounded music full of jazz, reggae, blues, and rhythm back in the day.
As much as Ella's mother was devoted to music, Ella's idol at her younger age was Alicia Keys. Afterward, she decided to devote herself sincerely to music.
Changes
Accordingly, having so much interest in the music industry, Ella moved to New York at twelve and later returned to her homeland after graduation.
Afterward, she attended the British and Irish Modern Music Institute in London back in the U.K.
Simultaneously with proper music knowledge, she participated in one of the X-Factor's singing reality shows.
Likewise, there she had a trio group named 'Arize.' Unfortunately, it broke out as the group did not make it to the advance beyond the initial audition. Moreover, Ella moved on to her solo career.
British Sensation In Pop Music
Just after departing from the group made in X-Factor, Arize, the same year, Ella uploaded her originals. But Mai still is in touch with her teammate of Arize.
Meanwhile, the song was from Soundcloud, and she published clips of covers via Instagram.
Although the sound was not on the hit list, it eventually grabbed the attention of renowned producer DJ Mustard.
Ella and DJ Mustard, together made an announcement about Mai signing the producer's Interscope-distributed 10 Simmers label.
Accordingly, Mai made her proper debut with 'Time,' a poised E.P. of sleek, contemporary R&B. Consequently, her six-track release was in collaboration and featured with the Ty Dolla $ign.
On the contrary, "She Doesn't" establishes Mai as a fiercely loyal, ruthless, spiteful, and incisive singer.
Thus, the song succeeded in grabbing the attention of many more. Furthermore, Mai back again got to collab with Mustard-assisted EPs.
For instance, in November 2016, they released 'Change.' And after four months of it, they brought up 'Ready.'
Career Growth
Afterward, 'Ready' precast her next song called "Boo'd Up," a love ballad reminiscent of R&B's pre-new jack swing era. Thus, the song caught many fan followers and made it crack the Billboard Hot 100 in April 2018.
Simultaneously, three months later, "Boo'd Up" ranked fifth on the chart list. Hence, it was an unusually long period of ascent.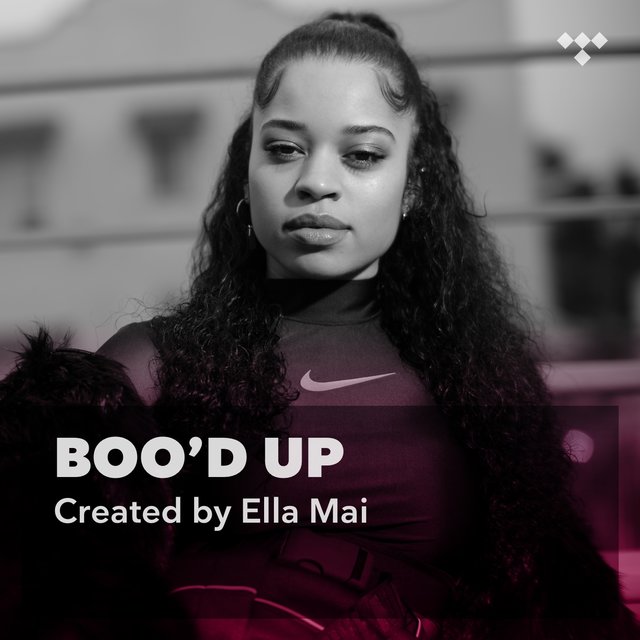 Similarly, Ella released her self-titled debut album where "Trip" placed. Meanwhile, this made Boo'd Up ranked in the eleventh position in October.
Up to release at least two hit ones, Ella Mai undoubtedly debuted at number five on the Billboard 200.
In addition, the song was nominated for the Grammy Awards in Song of the Year and Best R&B Song for 2019 categories.
Mai received a Grammy nomination for the Best R&B Album.
She starred as a guest on Ed Sheeran's "Put It All on Me." Besides all, in October 2020, she released her single "Not Another Love Song."
Ella Released her second studio album, "Heart on My Sleeve," which was released on May 6, 2022.
The album with the 15 solo songs is a pendulum of emotion that Mai effortlessly encapsulates.
Love Life
Reportedly, Ella Mai is the current girlfriend of NBA star Jayson Tatum. Likewise, the couple has allegedly been together since 2020.
Jayson Tatum
Among the numerous basketball players, Jayson Tatum is one of the athletes who grew up playing basketball early.
Moreover, he made his destiny with all his effort and hard work. Thus, he currently plays for the National Basketball Association and the American National Team.
Likewise, the athlete is associated with the Boston Celtics within the NBA. The player was born on March 3, 1990, in St.Louis, Missouri, United States.
Like Ella, Jayson was also raised by a single mother. But on the other side, his father, Justin Tatum, inspired him to be a basketball player.
Furthermore, in his entire athletic career, Jayson earned quite a lot of fame and earnings. He even claimed remarkable honors and prestigious awards.
Similarly, he broke and marked numerous records with fame. Thus, he has a large number of fan followers.
Son
Before meeting Ella Mai, Jayson was already a wonderful father to Jayson Christopher Tatum Jr., whom he had with his former high school sweetheart girlfriend, Toriah Lachell.
However, the child was born on December 7, 2017, and is named Deuce.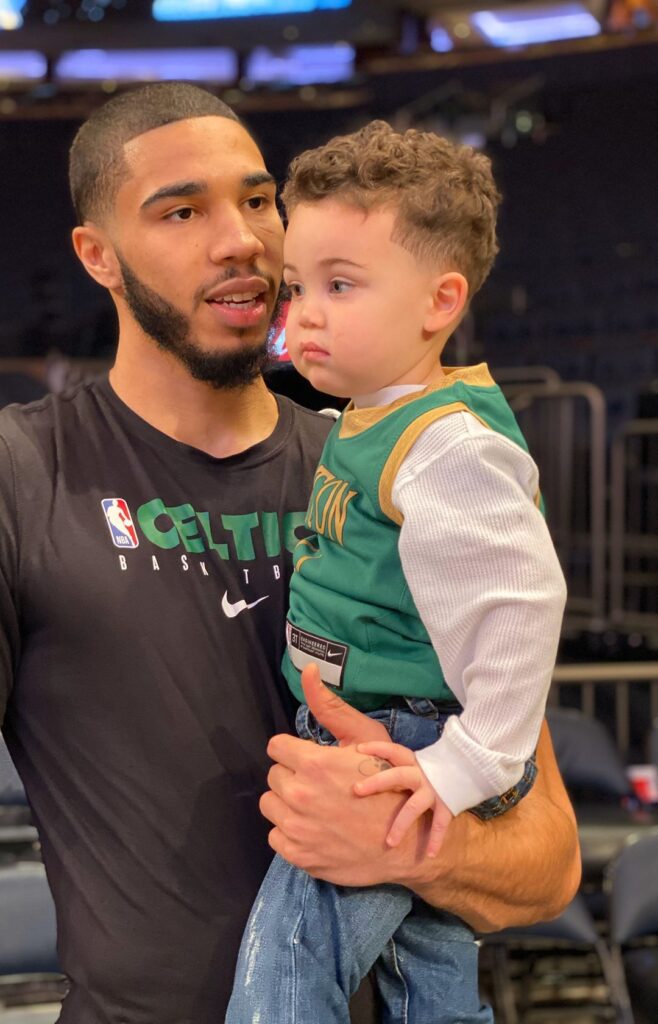 Despite being a national player and involved in several brand endorsements, Jayson still manages to have time for his child. Thus, he is enlisted as a caring and wonderful father to Duece.
Ella Mai | Awards and Honors
Song of Summer; VMA Nominee (Boo'd Up): 2018
Soul Train Music Award for Best Song of the Year: 2018
Best R&B; VMA Nominee (Trip): 2018
Song of the Year; Grammy Nominee (Boo'd Up): 2019
Best R&B song; Grammy Winner (Boo'd Up): 2019
BET Award for Viewer's Choice: 2019
Top R&B song; Billboard Music Award: 2019
iHeartRadio Music Award for R&B Artist of the Year: 2019
Top R&B Artist; Billboard Music Award: 2019
Best Female R&B/Pop Artist; Bet Award Nominee: 2019
Top R&B Female Artist; Billboard Music Award: 2019
NAACP Image Award for Outstanding Album: 2019
Best R&B Album; Grammy Nominee: 2020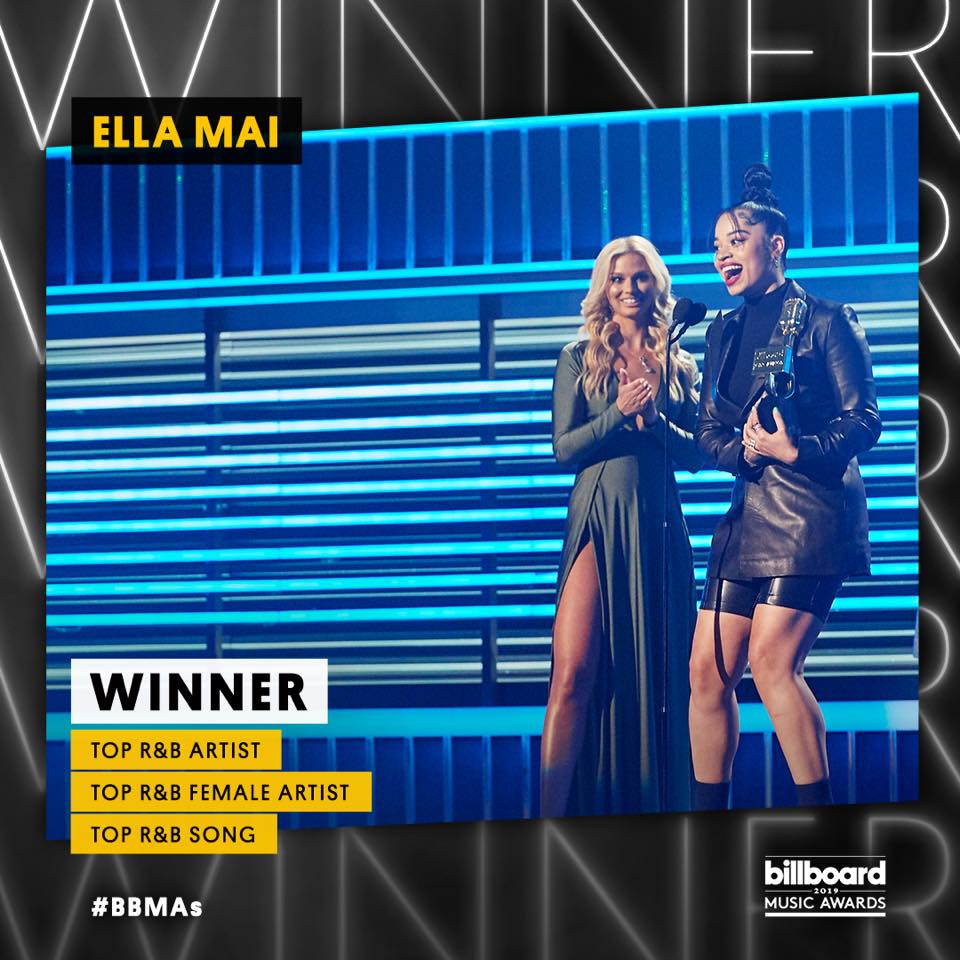 Net Worth
Ella Mai started her musical journey by studying for a college degree. Thus, her hard work and love for music have always paid her back worthfully.
Hence, as of now, Ella's estimated net worth happens to be $6 million.
In addition, aside from the primary source of earning as a musician, she also has some brand endorsements. Thus, the singer has a luxurious lifestyle.
Social Media Appearances
Even though she is not active on her social media accounts, Ella has many fan followers. There she uploads about her singing career and poses for her albums.
Here are listed her number of followers on social media accounts:
Facebook: 3.7 million Followers
Instagram: 4 million Followers
Twitter: 1.6 million Followers
Popularity Graph
This singer's career is on the rise, and she has been able to draw the attention of the new generation from Europe to the U.S. and worldwide. Below is the popularity graph for the past 12 months in the U.S.
Frequently Asked Questions (FAQs)
Is there any chance of Ella Mai, a tomboy?
She seems like a tomboy getting to know Ella Mai's swag and style. But she is not a lesbian.
Who are Ellai Mai's parents?
It is mentioned that Mai has a Jamaican mother and an Irish father from London. Other than that, there is not much information on them.
Does Ella Mai have a kid?
Ella Mai has no kid as of now. However, some sources claim that she was pregnant in 2020, which to us, is a pure hoax, as there has been no update from Ella's side.
Are Ella Mai and Jayson Tatum together?
Yes, Ella Mai and Jayson Tatum are still together and make a stunning couple. The English R&B singer and Boston Celtics star are a gorgeous pair.
When did Ella Mai come out?
Who did Ella Mai date?
Jayson Tatum of the Boston Celtics and Ella Mai have reportedly been dating for two years.
How many albums does Ella Mai have?
Ella Mai has released 5 albums so far since 2016. Her first album was CHANGE, released in 2016, and her latest album is Heart of my Sleeve.