The pioneer of racing, Jean Alesi, is married to his wife, Kumiko Goto. The power couple has been together for three decades and is still going strong.
Jean and Kumiko have been blessed with three children.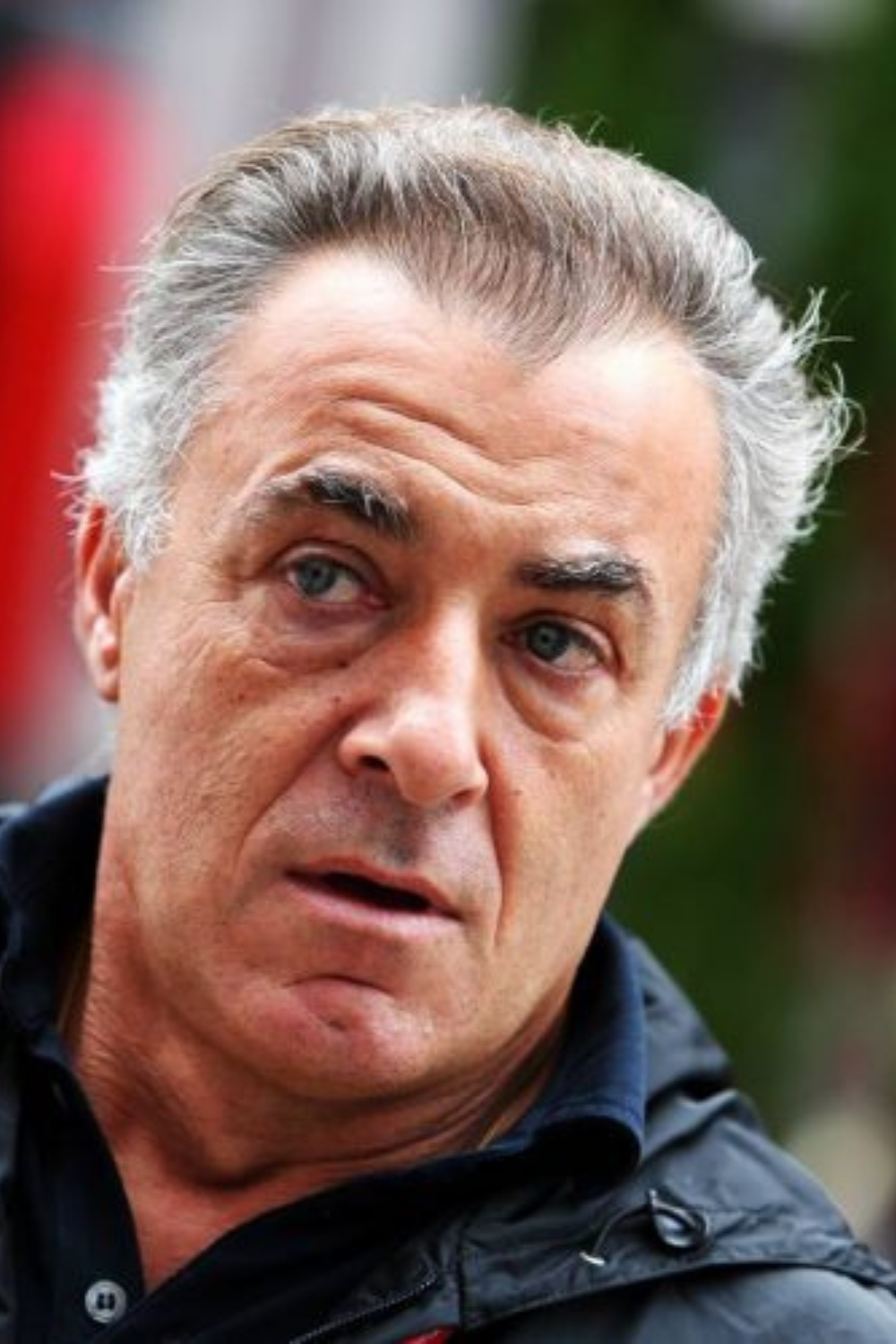 Born and bred in Avignon, Alesi developed his passion for motorsports through the repair garage that his father owned.
Similarly, he started karting at the age of 16. In 1987, he progressed through and won the French Formula Three Championship. Climbing up the ranks, his first season was full of struggles.
Moreover, Alesi became the most consistent driver in the field by 1997. He went on to win the International Formula 3000 championship, walking past his title rival, Erik Comas.
His Formula One career had 202 starts with 241 points and 32 podium finishes. He left F1 in 2001 and raced in the DTM championship from 2002 to 2006.
In 2012, he raced in the Indianapolis 500, becoming the oldest professional driver to perform the rookie test for admission to the competition.
Later, he worked as a commentator for the Italian show Pole Position. Alesi achieved the pinnacle of success after he was honored as a Knight of the Legion of Honour- the highest French order of merit.
Jean Alesi Wife Kumiko Goto Is Former Actress
The Formula One racer, Jean Alesi, is married to his wife, Kumiko Goto. Jean and Kumiko walked down the aisle in 1995 and enjoy a blissful married life.
Jean isn't the only famous figure in the family. His wife, Kumiko Goto, is a Japanese-born former singer, actress, and Japanese idol.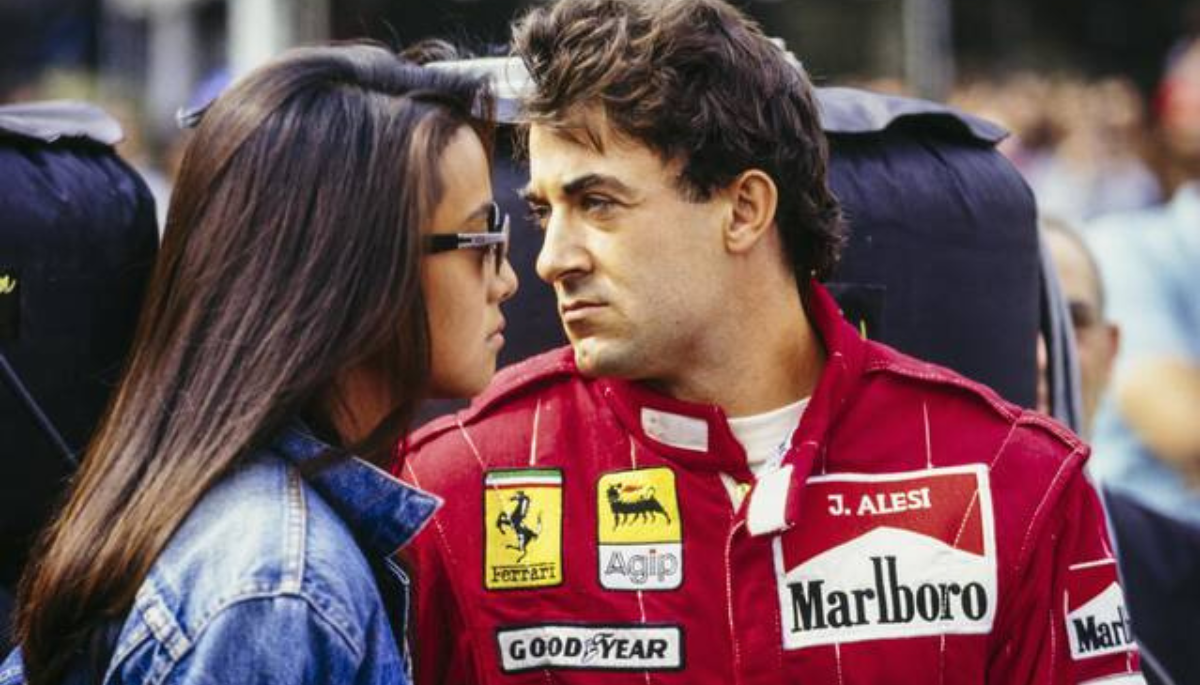 Moreover, born on March 26, 1974, Kumiko Goto was active in the 1980s. She is mainly known for her role in the famous Tora-San films and the film City Hunter, where she starred alongside Jackie Chan.
However, in 1995, she left her artistic career behind and married the French legend Jean Alesi.
Despite this, Goto came out of retirement and played her role in Tora-san (Wish You Were Here) as Izumi Oikawa.
Furthermore, Alesi and Goto reside in Alesi's hometown, Avignon, along with their three children. Their daughter Helena is currently studying in London and is very active on social media.
Likewise, their other child, the only son, Giuliano Alesi, is also a racing driver.
The other daughter, whose name isn't publicly known, is the daughter of Jean from his previous marriage to Laurence Bahrfeld in 1992.
Giuliano & Helena
The children of Jean and Kumiko have been making a name for themselves, laying a solid foundation.
Guiliano is a French racing driver who was born in Avignon. He began Karting in 2013, and by the 2015 season, he decided that he would leave karting to compete with cars.
Furthermore, in March 2016, Alesi was inducted into the Ferrari Driver Academy. However, he left the academy after his first F1 test.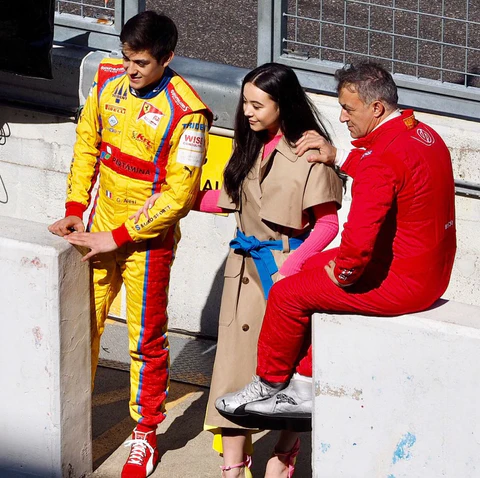 Today, he competes in the Super GT, racing alongside former Honda driver Ukyo Sasahara.
Similarly, their daughter, Helena Goto Alesi, is the founder of Goto Beauty. According to her, it is the most straightforward Japanese skincare routine.
Moreover, Goto Beauty is a vegan skincare product that is listed in the coveted retailer, The Collective.
The Collective hosts 100 of the world's best fashion brands under one roof, an incredible career feat for Helena.
In addition to this, she has been studying filmmaking in London and has always been fascinated by the art of creation.