"I did the best I could with what I had." – Joe Louis
Everyone comes into this world with a time limit; however, their impact on people matters. Joe Louis (Joseph Louis Barrow) was one of those personalities who made a huge impact in the boxing industry.
From 1934 through 1951, Joe Louis competed as an American professional boxer.
Louis was honored with 'Brown Bomer' and is widely considered one of the best and most influential boxers of all time.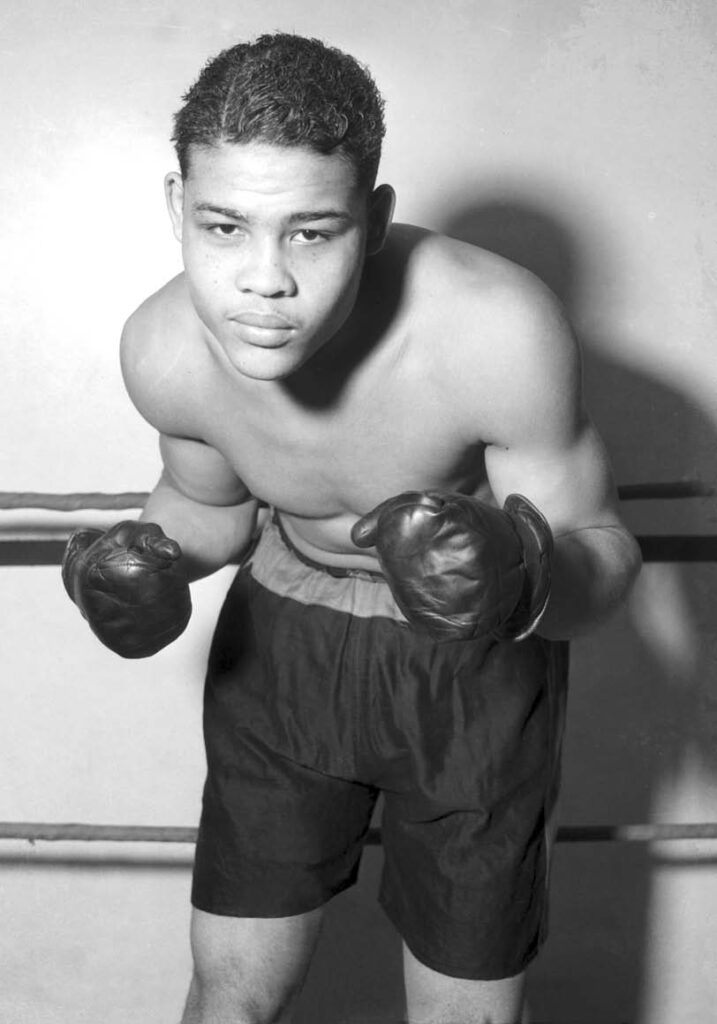 From 1937 until his short retirement in 1949, he was the world's heavyweight champion.
Likewise, he won 25 straight championship defenses, a record for all weight divisions throughout his career.
In addition, he also held the record for the longest reign as champion in boxing history.
Before diving into the boxing legend's life story, let's look at some interesting quick facts.
Joe Louis: Quick Facts
Full name
Joseph Louis Barrow
Nickname
Brown Bomber
Birthdate
May 13, 1914
Birthplace
Chambers County, Alabama, United States
Nationality
American
Ethnicity
African-American
Religion
Catholic
Zodiac Sign
Taurus
Age
66 years old (during his death)
Father's name
Munroe Barrow
Mother's name
Lillie Barrow
Sibling
Seven
Sibling Name
Alvanius Barrow
DeLeon Barrow
Vunice Barrow
Eulalia Barrow
Susie Barrow
Lonnie Barrow
Emmarell Barrow
High School
College
Not Mentioned
Marital status
Married
Wife's Name
Martha Jefferson
Ex-Wife
Marva Trotter
Rose Morgan
Children
One son and daughter
Children's Name
Jacqueline Barrow
Joseph Louis Barrow Jr.
Weight
In Kilograms – 92 kg
Height
In Centimetres – 188cm
In Feet and Inches – 6 ft 2 in
Eye Color
Not mentioned
Hair Color
Not mentioned
Profession
Heavyweights
Stance
Orthodox
Total fights
69
Total wins
66
Wins by KO
52
Losses
3
Medals
Golden Gloves (1934)
Chicago Golden Gloves (1934)
US National Championships (1934)
Death
April 12, 1914
Death place
Paradise, Nevada, U.S.
Last Update
June, 2023
Joe Louis: Early Life and Childhood
In a hut outside of Lafayette, Alabama, Joseph Louis Barrow was born on May 13, 1914.
Louis was the seventh of Munroe and Lillie (Reese) Barrow's eight children. At his birth, he weighed 11 pounds (5 kg).
In addition, his parents were both former slaves' offspring who alternated between sharecropping and renting farming.
Munroe was part Cherokee and had some European lineage, while Lillie was half African American and had some European ancestry.
Financial hardships molded Louis' early years. However, his hardships drove him towards the success and fame he earned.
Louis was barely two years old when his father was sent to an asylum, and Louis and his siblings slept three and four to a bed. Similarly, limited schooling hampered his progress, and he finally developed a stutter.
Later, after receiving rumors that Munroe Barrow had died while hospitalized (in actuality, Munroe Barrow survived until 1938, ignorant of his son's popularity), Louis' mother married Pat Brooks, a local construction contractor, in 1920.
Shortly after Lillie Barrow remarried to widower Patrick Brooks, the family moved north to Detroit.
Louis Brooks attended the Bronson Trade School to learn cabinet making, but after losing his position with Ford, he was forced to accept odd jobs.
After Louis began hanging out with a neighborhood gang, Lillie enrolled him in violin lessons to keep him out of danger.
On the other hand, Louis had been introduced to boxing by a friend and began training at Brewster Recreation Center with the violin money.
Amateur Career
At the age of 17, Joe made his debut in early 1932. According to legend, Louis scribbled his name so large before the bout that there was no place for his last name, and therefore became known as "Joe Louis" for the rest of his boxing career.
Similarly, Louis defeated Joe Biskey in the light heavyweight division of the Detroit-area Golden Gloves Novice Division title in 1933.
However, he was defeated in the Golden Gloves Tournament of Champions in Chicago.
He won the light heavyweight division of the Golden Gloves Open Division the next year, and he also won the Chicago Tournament of Champions against Max Bauer.
Louis followed up his achievement in Chicago by winning the light heavyweight United States Amateur Champion National AAU competition in St. Louis, Missouri, in April 1934.
In addition, he finished his amateur career with a 50–4 record and 43 knockouts.
Professional Beginnings and Loss
In 1934, Louis made an immediate impact as a professional boxer, obliterating opponents with his deadly combinations and strong jab.
By the end of 1935, the young boxer had defeated previous heavyweight champions Primo Carnera and Max Baer, earning $370,000 in the process.
However, he did not prepare hard for his first bout against former heavyweight champion Max Schmeling of Germany.
Thus, Schmeling knocked Louis out in the 12th round to inflict his first professional loss on June 19, 1936.
Louise Defeated Braddock's Heavyweight Title
Louis was offered the opportunity to compete for the heavyweight championship against James J. Braddock on June 22, 1937.
Braddock was known for his tenacity, yet his younger, stronger opponent overpowered him after knocking Louis down early.
The "Brown Bomber" pounded Braddock in the middle rounds before knocking him out in the eighth round to win the heavyweight title.
Rematch with Schmeling
Louis was allowed to rematch Schmeling on June 22, 1938.
The stakes were higher this time, with Adolph Hitler hailing Schmeling as an example of Aryan dominance, and the fight took on heightened patriotic and racial connotations.
Get to know about the Top 10 Heavyweight Boxers in the world >>>
Louis knocked out his German opponent in the first round, making him a hero to black and white Americans.
Billy Conn Fight
Louis's run of low-profile opponents ended when he faced Billy Conn, the light heavyweight champion and a well-recognized challenger.
The combatants fought in front of 54,487 people at the Polo Grounds in New York City on June 18, 1941.
Similarly, the battle was widely regarded as one of the greatest heavyweight boxing contests of all time.
The fight sparked an immediate rivalry in Louis' career that hadn't existed since the Schmeling era, and a rematch with Conn was scheduled for late 1942.
Conn injured his hand in a well-publicized brawl with his father-in-law, Major League baseball star Jimmy "Greenfield" Smith, and the rematch had to be called off.
Later, the Japanese assault on Pearl Harbor occurred when Conn was ready for the rematch.
Heavyweight Champion
Louis was one of the most well-known sportsmen globally, thanks partly to his unrivaled dominance: virtually all of his 25 successful championship defenses were knockout. Louis demonstrated that he was a kind, even generous, victor by winning.
He was also praised for his services to the country's war effort, joining the US Army in 1942 and donating his prize money to military aid organizations.
On March 1, 1949, Louis resigned after an unprecedented 11-year and eight-month tenure as heavyweight champion.
Loss to Marciano
Louis returned to the ring in September 1950, despite financial difficulties, to challenge new heavyweight champion, Ezzard Charles, losing a 15-round decision.
He put together a fresh winning run over a succession of weaker opponents, but he was no match for top contender Rocky Marciano.
After their fight on October 26, 1951, which ended in a horrific eighth-round TKO, Louis retired for good with a 68-3 record and 54 knockouts.
Film and Television
Louis starred in six feature films and two short films, including a leading role in the 1938 racing film Spirit of Youth, in which he played a boxer who resembled him in many ways.
In 1955, he appeared on You Bet Your Life as a guest television show.
Similarly, in 1943, he appeared in Michael Curtiz's full-length film This Is the Army, which starred Ronald Reagan and included Kate Smith singing "God Bless America" and Irving Berlin.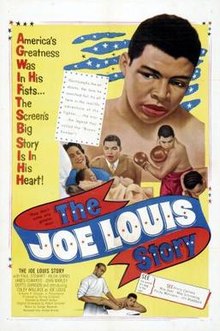 In addition, the Joe Louis Story, directed by Robert Gordon in 1953, is a film about Louis' life, which shows the athlete's life and career.
Coley Wallace, a Golden Gloves boxer and Louis doppelganger, played the title character in the Hollywood film.
Likewise, the film had a low budget and production value, with sluggishly intercutting scenes from Louis's actual fights and poor audio sync.
Post-Retirement Career
Louis' years after he retired from the ring were tumultuous. He was still a well-liked public figure, but money was always an issue due to unpaid taxes.
In the mid-1950s, he wrestled professionally for a short time before becoming a referee for both wrestling and boxing contests.
Click here to know about Mariusz Pudzianowski Bio: Early Life, Wife, Career & Net Worth >>>
Similarly, the IRS finally pardoned his debt, allowing the former champion to work as a greeter at Caesars Palace in Las Vegas and restore some financial security.
Louis had his share of health issues as he grew older. Finally, in 1970, he was sent to mental treatment after suffering from cocaine addiction.
Unfortunately, after undergoing heart surgery in 1977, he used a wheelchair.
Professional Golf
Golf was another of Louis's loves, and he was also a significant figure in the sport. He had been a long-time fan of the sport, having been introduced to it before the first Schmeling fight in 1936.
When Louis was requested to play as an amateur in the San Diego Open on a sponsor's exemption in 1952, he became the first African American to compete on the PGA Tour.
Ted Rhodes, Bill Spiller, James Black, Howard Wheeler, Clyde Martin, and Charlie Sifford were early black professional golfers Louis financially backed.
Similarly, he was also influential in developing The First Tee, a nonprofit that helps poor children learn to play golf.
His son, Joe Louis Barrow, Jr., is now in charge of the organization.
Joe Louis: Personal Life and Relationships
Louis and his wife Marva Trotter had two children (daughter Jacqueline in 1943 and son Joseph Louis Barrow Jr. in 1947).
However, they divorced in March 1945, then remarried a year later, only to divorce again in February 1949.
Later, Louis married Rose Morgan, a famous Harlem entrepreneur, on Christmas Day in 1955; their marriage was dissolved in 1958.
On St. Patrick's Day, 1959, Louis' final marriage to Martha Jefferson, a lawyer from Los Angeles, lasted until his death.
They had four children: Joseph Louis Barrow Jr., a daughter named Janet Louis Barrow, and a son named John Louis Barrow. Joe Louis Barrow Jr., the younger brother of Joe Louis Barrow, is a boxer who lives in New York City.
The Death of A Legend
Louis' final years were marred by drug use. He was taken to the hospital after falling on a New York City street in 1969. While the tragedy was first attributed to "physical collapse," deeper issues would soon emerge.
In 1970, his wife, Martha, and son, Joe Louis Barrow Jr., admitted him to the Colorado Psychiatric Hospital and the Veterans Administration Hospital for paranoia.
Louis's health worsened later in the decade due to strokes and cardiac problems. Finally, in 1977, he underwent surgery to repair an aortic aneurysm and subsequently relied on a POV/scooter for movement.
On April 12, 1981, Louis died of heart arrest in Desert Springs Hospital outside Las Vegas, only hours after his last public appearance, which was to see the Larry Holmes–Trevor Berbick Heavyweight Championship match.
President Ronald Reagan waived the conditions for burial at Arlington National Cemetery on April 21, 1981, and Joe was buried there with full military honors.
Similarly, Max Schmeling, a former adversary, and friend who also served as a pallbearer, helped pay for his burial in part.
Joe Louis: Net Worth
Louis's financial condition was a complete disaster despite making $5 million.
Similarly, his extreme generosity to family, friends, strangers, and every black cause was part of the problem.
He even reimbursed Detroit for his family's assistance money during the Great Depression.
Another issue was that Louis made several poor financial judgments, including purchasing multiple failed firms and putting his confidence in individuals who misled him.
The IRS, Joe Louis, dealt with the most serious financial hit. Louis owed $500,000 in overdue taxes, which swelled to more than $1.2 million with additional fines.
Louis' demise was precipitated by shoddy accountancy, an astronomically high tax rate of about 90%, and the exorbitant cost of living.
Frequently Asked Questions (FAQs)
How did Joe Louis serve his country in WW2?
Because all Americans were fighting together, Louis became an even bigger hero.
After enlisting in the US Army, Louis won the match and contributed $89,092 to the Navy Relief Society. Louis was known as Private Barrow in the army. Before being discharged in 1945, he rose to the rank of Staff Sergeant.
What influence did Joe Louis have on the black community?
Although Louis' victory over Schmeling did not eradicate racial segregation in America, it did pave the path for future civil rights advocates.
The victory made it smoother for Jackie Robinson to break the color barrier in Major League Baseball.