The German luger Johannes Ludwig has competed since 1996 and has claimed several titles in his name. Although the starting years were rough and he missed many opportunities, he only evolved as an athlete.
Furthermore, Ludwig's triumphant performance at the 2022 Winter Olympics in Beijing only demonstrated his growth as a luger.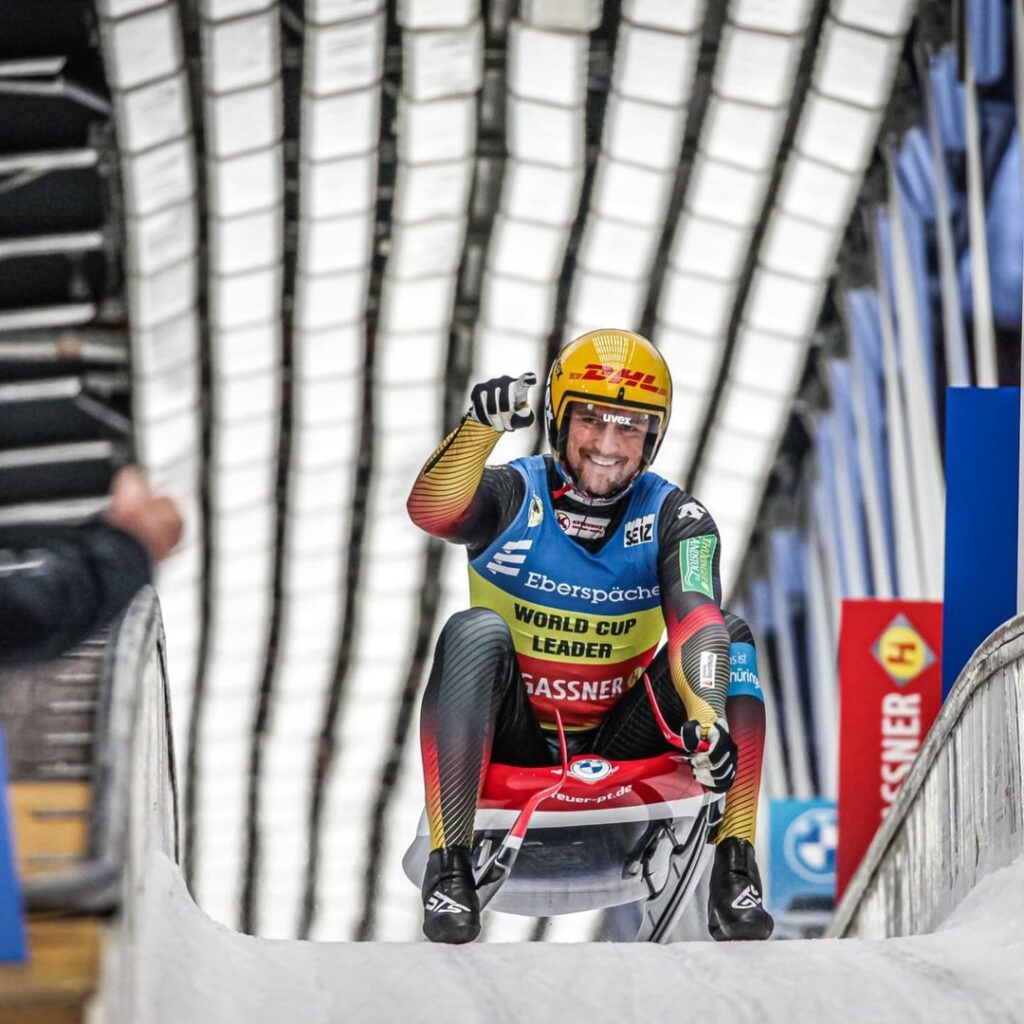 Therefore, let's plunge deeper into Johannes Ludwig's career, life beyond Luge, and his net worth.
But first, here are quick facts about the favorite luger.
Quick Facts
Full Name
Johannes Bartholt Ludwig
Date of Birth
14 February 1986
Birth Place
Suhl, East Germany
Age
37 Years Old
Nickname
Ludi, Launch rocket
Nationality
German
Zodiac Sign
Aquarius
Height
1.87m (6ft 2 in)
Weight
88.8kg
Hair Color
Dark blonde
Eye Color
Blue-grey
Build
Athletic
Father's Name
Joreg-Dieter Ludwig
Mother's Name
N/A
Education

University of Applied Management
Federal Police Sports School

Marital Status
Married
Wife
Katherine Ludwig
Kids
2; Carlson Ludwig and Winnie Ludwig
Profession
Luger, Police Officer
Active Years
2004-present
Events
Singles
Club
WSV Oberhof 05 e.V.
Coach
National: Norbert Loch (GER)
Medals
13 medals
Net Worth
$1million-$5 million
Social Media
Instagram, Facebook
Website
Johannes Ludwig
Last Update
November 2023
Early Life & Family
The German luger Johannes Ludwig was born on valentine's day of 1986 to Joreg-Dieter Ludwig and his wife.
Although Ludwig's mother is a private person, his father, Joreg-Dieter, was a luger. He competed for East Germany in the early 80s and even won the silver medal at the 1981 World Championships.
Additionally, Johannes Ludwig's father is the two-time European Championships medalist. Hence, it's a no-brainer for a six-year-old Johannes to fall in love with Luge.
Johannes finished school in 2005 at sports high school in Oberhof. Likewise, he graduated in business administration from the University of Applied Management in Erding.
Sadly, Ludwig rarely talks about his parents on social media. But regardless of the silence, his parents are his biggest cheerleaders.
Age, Weight & Height
The Olympic champion, Ludwig, stands tall at 6 feet 2 inches, weighing 88.8 kg.
Furthermore, strong calf muscles to claim back-to-back medals prove his love for leg days. Hence the fitness explained.
Besides, his warm smile and charming personality compliment his appearance.
Moreover, Ludwig is aging like a fine wine, and at 37, he has bagged 13 medals in major events and aspires to claim more podium appearances.
Career
Ludwig started Luge at the young age of six, but his professional journey as a luger began in 2006.
Since then, Johannes has been considered one of the fastest starters on the World Cup. He also holds the record on seven tracks, including Calgary, Yanqingm, Altenberg, and many more.
Johannes Ludwig's career goal is to conquer Olympics. Therefore, the German luger trains at Bundeswehr Sports Promotion Group Oberhof.
Learn more about Fellow Luger Tristan Walker >>>
Early Years & European Championships
The German wonder Johannes Ludwig made his debut in the 2006 World Cup in Torino.
However, before entering the world cup, he placed first place in overall World Cup Juniors in 2004/5.
Furthermore, the ambitious luger overcame many obstacles and went through many failures in his initial years, only to bounce back and claim six medals at European Championships.
He took third place in the team relay at the 2010 European Championships at Sigulda and claimed his first bronze medal.
Likewise, Johannes claimed bronze and silver medals in 2013-14 in singles within a year gap.
After the small winning break, Johannes claimed three more silver medals finishing second at 2019 Oberhof, 2021 St. Mortiz (team relay), and 2021 Sigulda (singles).
World Championships
Moreover, the six-time European Championship medalist Johannes won singles bronze at the 2013 World Championship.
Likewise, he won gold first at the 2017 World Championships in Igls in the team relay.
He won his second gold for the same category at the 2020 World Championship in Sochi.
Two Gold Medals at 2022 Winter Olympics
Ludwig won his first Olympic men's championship at the 2022 Winter Olympics in Beijing. Only eight days to turn 37, the victory also made him the oldest to win the medal.
Ludwig was nostalgic about his "not-so-successful" years upon winning the medal.
According to AP News, Ludwig said, "In 2014, I didn't qualify for the Olympics. I had a lot of fourth places at world championships."
He further continued to praise the sport, "the fun of this sport is to always continue pushing, and I think this medal is a sign that I did the right thing."
Further, Johannes also won a second gold medal at Beijing 2022 in the team relay.
Ludwig had previously won his first gold in the same discipline at the 2018 Winter Olympics in Pyeongchang and his teammates, Natalie Geisenberger, Tobias Wendl, and Tobias Arlt.
Likewise, he also won the bronze medal in the men's singles luge. After winning two medals in both disciplines, Ludwig was ecstatic about getting two golds after years of struggle.
Johannes Ludwig | Salary & Net Worth
The Olympic champion's net worth has seen a robust increase since the initial years of his career.
Ludwig has earned massive fame along with several medals and titles, and his sponsorships have seen a significant spike.
Sadly, the German olympian Johannes is yet to reveal his exact earnings.
Is Luge One Of The Most Dangerous Sports?
However, seeing his social media, Johannes lives a lavish life, full of adventures with his family and loved ones.
Earnings from Sponsors
Besides earning from his professional career, Ludwig's net worth is significantly influenced by sponsorships.
Johannes Ludwig's primary sponsorship includes Das ist Thurungen.
The 8-times start record holder is also sponsored by Thuringer Landstolz, Konsum Hotel, Power Train, and BSC-The Financial Advisors.
Likewise, his health partners are VIACTIVE Kranjenkasse and Bewusst Natur (Conscious Nature). Hence, it is fair to assume Ludwig earns sufficiently from his sponsorships.
Earnings as a Federal Police Officer
Since Luge is a seasonal sport, athletes have a backup career, and in this case, Olympic gold medalist is also a federal police officer. He finished his training at Federal Police Sports School in Bas Endorf.
According to Salary Explorer, the average salary of a federal police officer in Germany is $28048.98 per year. However, the salary ranges from $12,878.5 (lowest) to $44,638 (highest).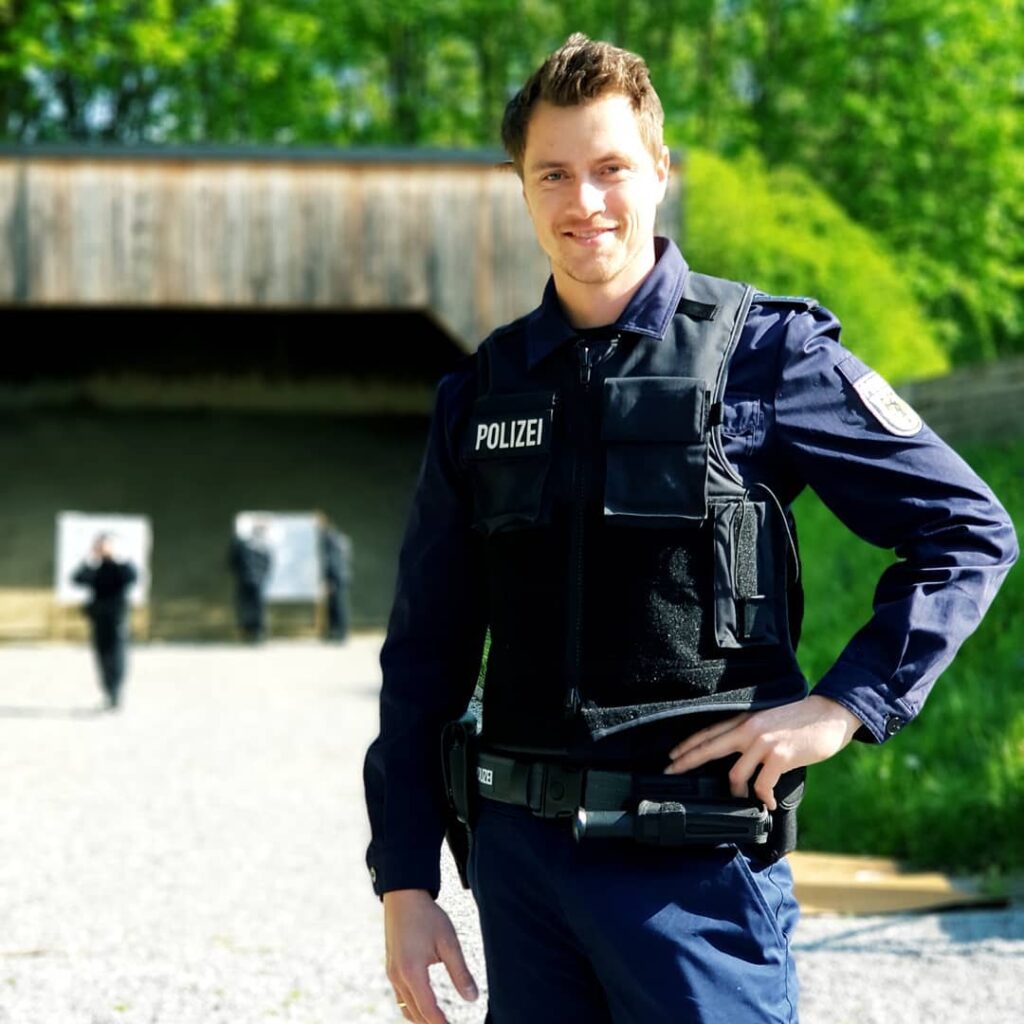 Moreover, the average yearly salary includes housing, transport, and other benefits.
Hence, salary as a police officer, earnings as a professional luger and endorsements increase Johannes Ludwig's net worth significantly.
Johannes Ludwig | Social Media
The Olympic medalist Johannes Ludwig is very present on social media. He has a verified account on Instagram with over six thousand followers.
Likewise, Ludwig's Facebook snowballs and has accumulated almost two thousand followers.
Who Is Kendall Coyne's Husband?
Johannes Ludwig's Wife & Personal Life
German Olympian and federal officer Johannes Ludwig has established himself as a successful athlete. He's been serving his nation and progressing rapidly.
However, Ludwig is a big family man. He has settled down with his wife, Katharina Ludwig. The pair exchanged vows in 2015.
Johannes Ludwig's wife, Katherina Ludwig, has always been by his side.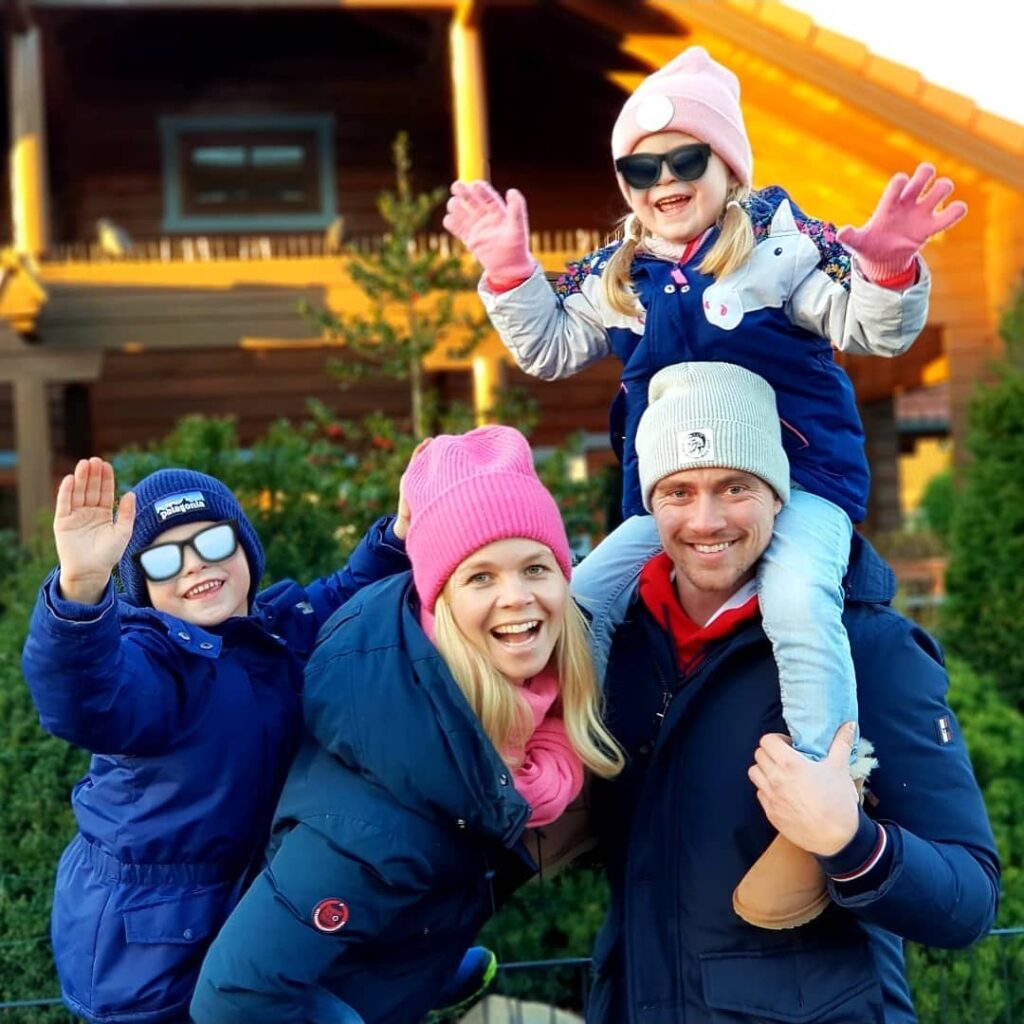 Furthermore, the Ludwig couple welcomed two kids together. Johannes's children, Carlson Ludwig and Winnie Ludwig are very close.
Johannes does not share much of his family on his social media. However, he loves his wife and kids and prioritizes them.
Besides being a humble Olympic medalist and dedicated officer, he is a loving dad. Moreover, he enjoys doing dad things like barbeque, gardening, and playing with his kids.
Frequently Asked Questions (FAQs)
Is Johannes Ludwig the oldest Olympic Medalist?
Johannes Ludwig became the oldest to win the Olympic's men champion at the Winter Olympics in Beijing. He was only eight days shy of turning 37 from the triumphant day.
What sport is Luge?
Luge is a winter sport where a two-person competitor rides a flat sled while lying supine and feet first. It is featured at the Winter Olympic Games and is contested on a specifically designed ice track.
The German Olympic champion Johannes Ludwig started Luge at six, inspired by his father, Joreg.