Tara Lipinski, a former competitive figure skater from America, is happily married to her husband, Todd Kapostasy, a sports producer.
The pair tied the knot in June 2017 after their love story began at the 2015 Sports Emmys.
Tara presented Todd with an award for his exceptional work, and they clicked instantly. Their connection grew over the next two years, leading to a romantic relationship.
Finally, they decided to take the relationship to the next level and embark on their journey as a married couple.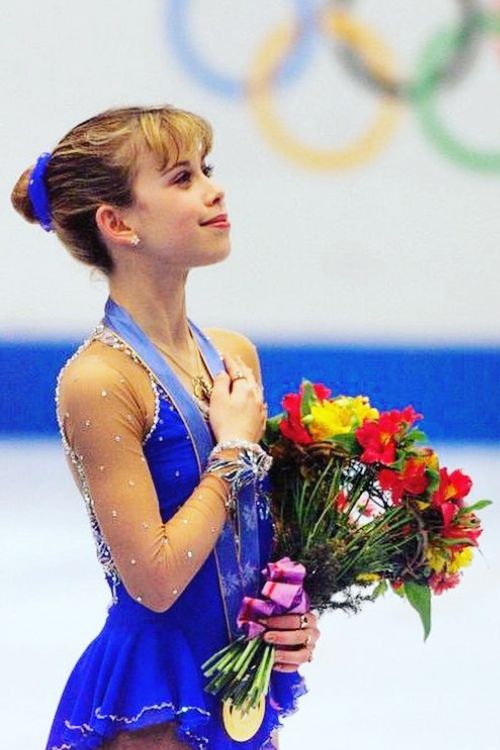 Tara Kristen Lipinski is a well-known figure skater who made history by becoming the youngest female figure skater to win an Olympic gold medal.
Her passion for skating and lifelong dedication drove her toward Olympic glory. Lipinski began her journey when she was three years old, taking roller-skating classes and excelling quickly.
Lipinski then transitioned to ice skating and pursued intensive training. In 1998, Lipinski made history at the Winter Olympic Games in Nagano, Japan, by winning the Olympic gold medal in women's figure skating.
She was just 15 years and 255 days old, making her the youngest female Olympic figure-skating champion, breaking a record held by Sonja Henie for 70 years.
Despite battling injuries, Lipinski remained connected to the figure-skating world by becoming a commentator for figure-skating television broadcasts.
In 2006, she was honored with induction into the U.S. Figure Skating Hall of Fame.
Tara Lipinski Husband
Tara and Todd Kapostasy tied the knot in 2017, marking a new chapter in their lives. Todd Kapostasy, born on July 7, 1983, hails from Madison, Ohio, USA.
He is a highly respected movie director and producer in the entertainment industry who has made significant contributions to the film world.
His directorial work and production efforts are evident in his acclaimed films, such as "The Pine Tar Incident: Making of Tar Wars" and "Confessions of a Cubs Fan."
Apart from his filmmaking career, Kapostasy has also been involved in various projects that have gained attention and recognition.
He has produced and directed documentaries like "Rivals: Ohio State vs. Michigan" and "Gifts of My Kin."
Through his passion for filmmaking and dedication to producing engaging and impactful content, Todd Kapostasy has made a name for himself in the entertainment field.
What Is Tara And Todd's Net Worth?
Tara Lipinski is a well-known American Olympic figure skater and commentator. She has achieved a lot both on and off the ice and is worth an impressive $25 million.
Alongside her competitive career, Lipinski has become a successful commentator, sharing her insights with fans worldwide. This has helped her maintain her involvement in the sport and secure her finances.
Likewise, her movie director and producer husband Todd's estimated net worth is around $1 million.
Lipinski and Todd are also successful real estate investors. She and her husband own several notable properties, including an ocean-front house in Kiawah, South Carolina, worth around $11 million, and a home in Santa Monica, California, which she purchased for $2.85 million in 2005 and is now valued at $5 million.
In June 2021, she acquired a property in the prestigious Pacific Palisades neighborhood of Los Angeles for $8.4 million, demonstrating her continued investment in prime real estate.