Justin Herbert, the American quarterback, has not publicly discussed his religious beliefs. However, his family background implies a connection to Christianity.
Justin Patrick Herbert, a.k.a. Justin Herbert, born on March 10, 1998, is a professional football quarterback who plays for the Los Angeles Chargers in the NFL.
He had a successful college football career at Oregon. There, he secured the 2019 Pac-12 Championship and earned the title of MVP in the 2020 Rose Bowl.
In the 2020 NFL Draft, Herbert was chosen as the sixth overall pick by the Chargers.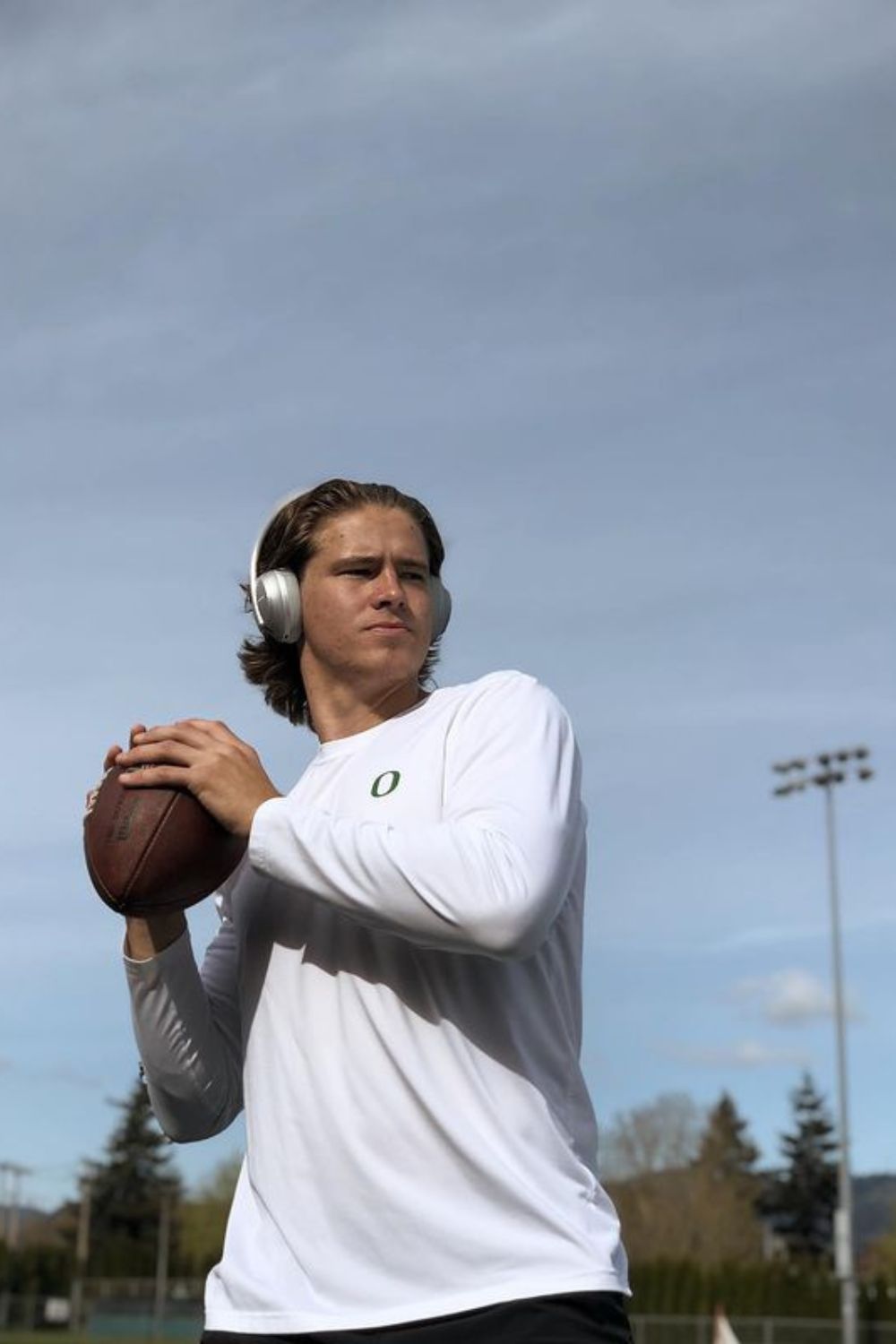 During his rookie season, Herbert took over the role of Chargers' starting quarterback in the second game. He held that position for the remainder of the season.
He achieved numerous rookie records in statistics, such as the most touchdown passes and 300-yard games.
Recognizing his outstanding performance, Herbert was honored with the AP NFL Offensive Rookie of the Year award.
Justin Herbert Religion
Justin Herbert has maintained a private stance when discussing his religious beliefs. There is no public information available about his specific religious affiliation. However, many sources claim him to be a Christian.
Moreover, delving into his family background is intriguing, which suggests a solid connection to the Christian faith.
As per the articles about Justin, one notable figure in his family is his grandfather, Rich Schwab. He played a significant role in the Fellowship of Christian Athletes (FCA).
As a prominent figure within the FCA, Schwab was dedicated to fostering the integration of faith and athletics. His involvement in such an organization indicates a family foundation deeply rooted in Christian values.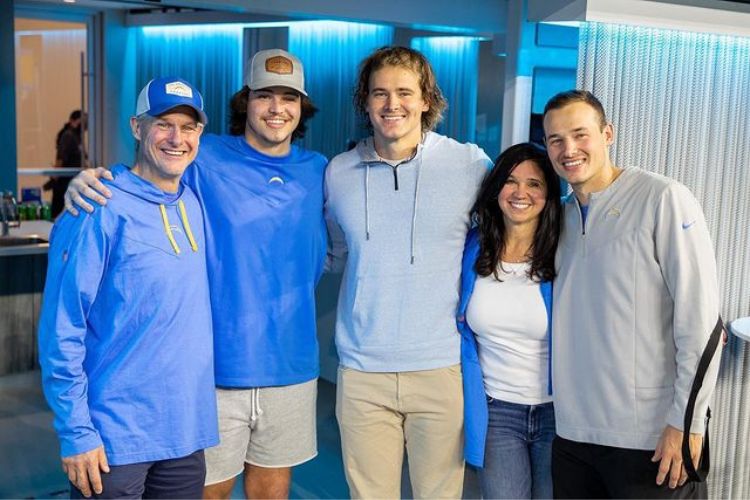 Furthermore, Justin's father, Mark Herbert, has contributed to the Fellowship of Christian Athletes. He served as the Executive director of the Oregon chapter.
Mark has worked diligently to promote the organization's mission of combining faith and sports.
He has provided support and guidance to athletes seeking spiritual growth and moral development through his involvement.
Justin's family connections highlight a potential influence of Christian faith in Justin's upbringing.
It is essential to recognize that religious beliefs are highly individual and subject to personal interpretation.
Justin's decision to maintain privacy regarding his religious beliefs is understandable.
Ethnicity And Nationality
Justin, a highly regarded young quarterback in the NFL, possesses a mixed ethnicity.
His father comes from Irish ancestry, while his mother's roots trace back to Hawaiian and Portuguese descent. As various sources claim, he comes from a white ethnic background.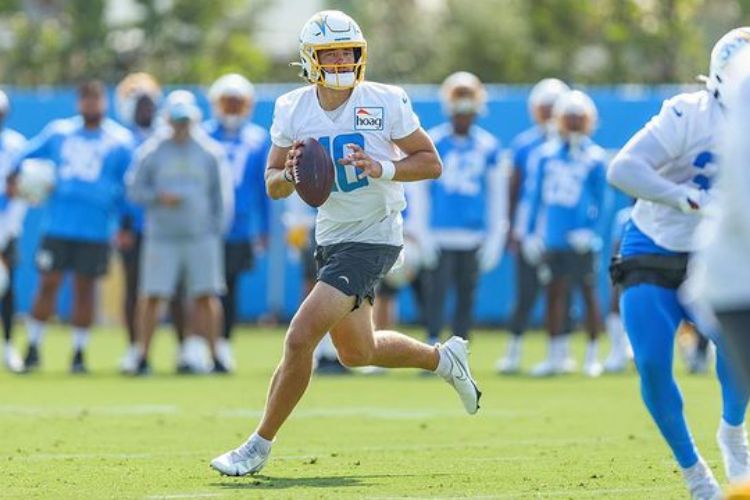 As an American national, Justin was born in Eugene, Oregon, and spent his formative years there.
His upbringing allowed him to explore and appreciate the cultural richness of his diverse background.
No. 4 WB Ahead of The 2023 Season
Justin Herbert is the record holder for most passing yards and total touchdowns by a player in their first three seasons.
Pro Football Focus's Sam Monson ranked Herbert as the No. 4 quarterback ahead of the 2023 season.
Year 4 could be a big one for the quarterback, and he might be aiming for a stellar season.
With Kellen Moore as the Chargers Offensive Coordinator, the Bolts quarterback would be on par with the likes of Chiefs' Patrick Mahomes and Bills' Josh Allen.