Justin Rose is a well-known professional golfer from England who golfs in the Professional Golfers' Association and European tours.
Further, he was the world's number-one ranking golfer in the world as of September 2018. Moreover, he is one of the most well-known and successful golfers in Britain who has had 24 professional wins in his career.
Likewise, Rose has won ten PGA Tours and eleven European Tours. Besides that, the golfer has also played and won in the Asian Tour, Sunshine Tour, Japan Golf Tour, and many more.
Currently, for the 2021 season, he is golfing in the PGA and European Tours. But, unfortunately, the golfer hasn't had many wins this season.
He recently golfed at Wyndham Championship, where he was only able to sure 10th position. Similarly, during his PGA Championship in May of 2021, he could only secure 8th position.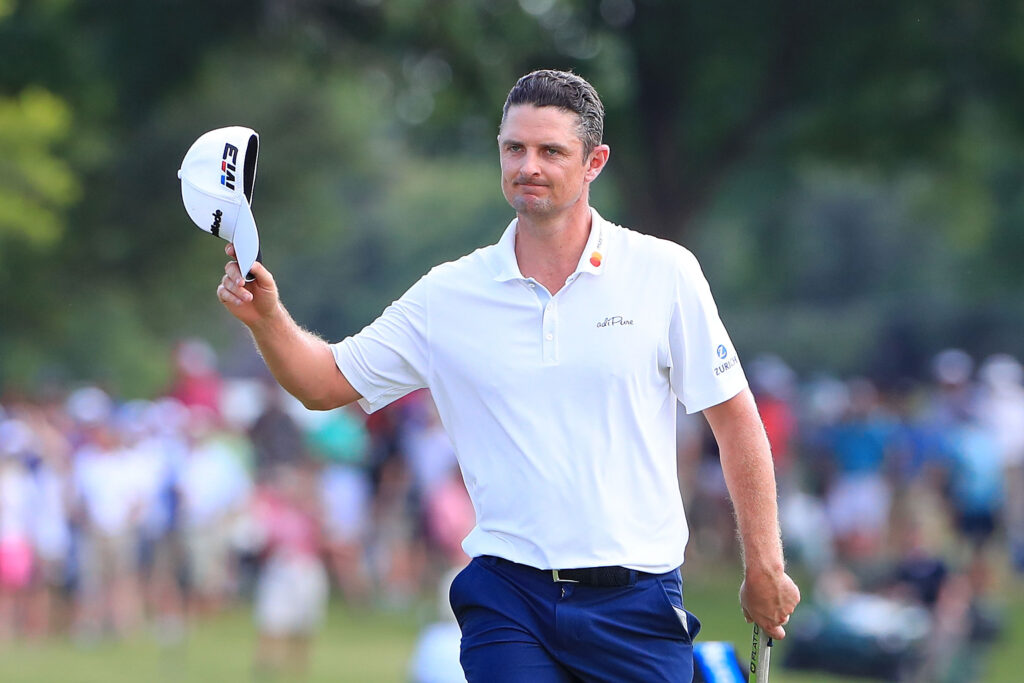 Nevertheless, he has had a great career. Rose has altogether won 39 tours in different tournaments.
Moreover, he has been awarded prestigious awards such as the European Tour, Order of Merit Winner, FedEx Cup Championships award, and many more.
Not to mention, he has also stacked an Olympic gold medal in the 2016 Rio Olympics. As a result, Peter became one of the five golfers to win official tournaments on all six continents.
Hence, Justin is a highly successful figure in the golfing world who has stayed on top of his game and has had a spectacular career.
Here are some quick facts about him before getting into details about the elite golfers' life and career.
Quick Facts
| | |
| --- | --- |
| Full Name | Justin Peter Rose |
| Birth Date | |
| Birth Place | Johannesburg, South Africa |
| Nick Name | Rosie |
| Religion | Not Available |
| Nationality | British |
| Ethnicity | White |
| Education | Not Available |
| Horoscope | Leo |
| Father's Name | Ken Rose |
| Mother's Name | Annie Rose |
| Siblings | Brandon Harcus and Margi North |
| Age | 42 Years Old |
| Height | 6'3″(1.91 m) |
| Weight | 195 lb (88 kg) |
| Hair Color | Black |
| Eye Color | Green |
| Build | Athletic |
| Profession | Golfer |
| Current Tours | PGA and European Tour |
| Professional wins | 24 |
| Active Years | 1998 – Present |
| Marital Status | Married |
| Wife | Kate Phillips |
| Kids | Two |
| Net Worth | $36 Million |
| Social Media | Instagram, Twitter |
| Olympic Medals | One |
| Justin Rose | Golf Equipment |
| Last Updated | March 2023 |
Justin Rose | Early Life, Family, and Education
Justin Rose, the professional golfer was born in Johannesburg, South Africa, to Ken and Annie Rose, also British. The happy family lived there for five years, after which they decided to move to England.
Further, his parents had cancer from an early age. They had seen to have beaten cancer at one point but were not expecting a huge turn of events.
As a result, when the golfer was 23 years old, both of his parents died of cancer. During this period, he had already begun to play golf at Tylney Park Golf Club.
Moreover, he was very focused on having a professional career as a golfer. Therefore, he practiced regularly, even before and after schooling at a local school in Hook, Hampshire.
Likewise, at the age of 11, Rose broke 70 and entered the Walker Cup. Again, he phenomenally took the golfing community by storm with an extraordinary performance.
As a result, the young golfer was widely regarded as the next prodigy of the golfing world.
Not to mention, he also made headlines during the 1998 Open Championship with a dramatic 50-yard shot.
Accordingly, he secured a silver medal and made headlines internationally. After the tournament ended, he turned professional.
Justin Rose | Age, Height, and Weight
Rose turned 42 years old on July 30, 2023. As a professional golfer, he takes excellent care of his health and diet.
Moreover, the British player works out daily and has a regular training routine. Hence, he is quite fit and has a toned physique in his early-40s.
Likewise, you can watch some of his workout videos on social media platforms and get a sense of his workout and training routine.
Justin has also posted his Tournament day fitness routine. Besides that, the elite golfer is 6 ft 3 in (1.91 m) and weighs 195 lb (88 kg).
You might be interested to learn about Brian Hollins Age, Net Worth, HBS, Golf, Podcast, Wife, Kids, Instagram >>
Justin Rose | Golfing Career
Rocky Start, Re-Inventing Himself and Rising Up
After turning professional, Rose had struggled to keep up his charm. As a result, he missed the cut in his 21 consecutive events, which held him big time.
Therefore, he couldn't qualify for European tours, which were his biggest target at that time. However, the rocky start wouldn't last forever, as he finished 4th in the following year of qualified school.
Further, the following year, he couldn't keep his tour card due to the money listing. Hence, he had to revisit the qualifying school in 2000, where he finished 9th.
Likewise, Rose had proven time and again to be worthy of competing in such high tournaments. Naturally, therefore, his biggest break came on the European tour, where he established himself.
The young golfer soon won his first professional event in the 2002 Dunhill Championship in the county of his birth, South Africa.
The following year, he made enough money to claim his PGA Tour card as a non-member of the 2004 season. Not much later, he made the final round of the PGA for the first time in 2006.
Nevertheless, Rose couldn't quite grab his opportunity and finished second at the Valero Texas Open. Regardless, he was determined to bag a trophy that year.
Hence, he won the Australian Master in the same year to claim his first major title.
Furthermore, within a year, he would become the top-ranked British golfer globally with a ranking of 12th.
First World Championship, Olympics, and Top World Ranking
Peter won his first World Golf Championship event five years later, becoming the top-ranked British golfer globally. As a result, he returned to the world's top ten rankings for the second time in his career.
Likewise, in the 2012 PGA championship, Justin recorded a tie for 3rd finish that became his best performance in a major championship.
The golfer then joined the European Team to have a dramatic comeback against the United States in the 2012 Ryder Cup.
Soon, he made his march to becoming third in the world ranking. Further, the golfer made history by winning the 2013 U.S. Open by becoming the first Englishman to do so in 43 years.
However, his ranking saw some minor dips as he couldn't secure the 3rd ranking for the following years. Nonetheless, his game IQ and playing ability never seem to decline.
Moreover, he qualified for representing his county in the 2016 Rio Olympics, where he beat Henrik Stenson to secure the gold medal.
In the following year, Justin won his second World Golf Championship event. Furthermore, he began the 2018 season with some spectacular victories.
As a result, he secures the World No one ranking on 9 September 2018, but it alternated between Rose and Brooks Koepka.
Therefore, Koepka gained the ranking for the final six weeks of 2018. Nonetheless, the British golfer regained it to begin 2019.
Currently, he is still playing in the PGA and the European tour, where he hasn't made any significant victories.
Get All The Details About 'The Project,' Kurt Kitayama: Parents, Golf, Career & Net Worth>>
Justin Rose | Girlfriend, Wife, and Kids
The British golfer is married to his long-time girlfriend Kate Phillips. The couple met in 2000 when Rose was just on the verge of making a name for himself.
During that time, Kate used to study at the University of Sussex. Likewise, she is also a former international gymnast who decided to retire and join IMG.
Coincidently, IMG represented the Englishman, and accordingly, Kate ended up traveling to the tournaments Rose was playing in.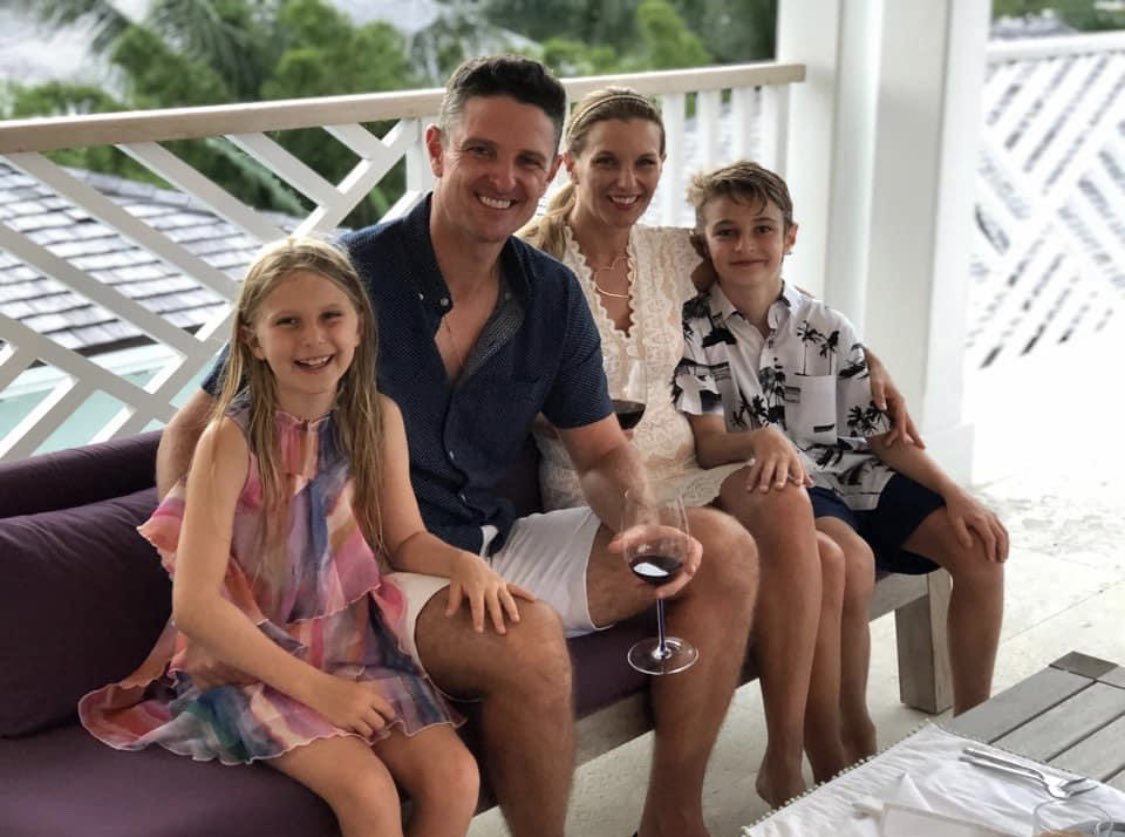 Soon she became a mainstay at Justin's tournaments and truly helped him build his career. Kate always inspired Rose and pushed him to be greater.
Further, after dating for six-year, they decided to tie-knots in December 2006. The couple shares two beautiful children, Leo, born in 2009, and Lottie, born in 2012.
Currently, the Rose family lives in The Bahamas at the Albany Resort. A perfect halfway point between the states and the UK.
Don't Forget To Check out Ivan Lendl Bio: Wife, Daughters, Golf & Net Worth >>

Justin Rose | Net Worth, Salary, and Endorsements
Rose has earned most of his wealth as a professional golfer in the Professional Golfers' Association and the European tours. His net worth is estimated at $36 million.
Since the British golfer earns on a prize money basis, he has no fixed salary. Moreover, he has acquired over $18.4 million in prize money.
As a result, he is the nineteenth richest golf player globally and the world's forty-seventh highest-paid athlete, according to Forbes.
Likewise, he bagged a career-high of above $5 million from his European tour and $4 million from PFA Tour in 2012.
Furthermore, Justin has reportedly earned over $14 million from his endorsement deals.
Initially, he had endorsement deals with Adidas and TaylorMade, which paid him a generous amount.
However, he dropped Adidas for Bonobos in January. Similarly, he left TaylorMade after two decades of bonding for a Japanese brand Honma.
Besides that, Rose lives a very luxurious life in a huge mansion located in The Bahamas. He usually goes on vacations and lavish trips with his family.
Further, he owns some amazing car collections such as Maserati Granturismo, BMW 6 Series, BMW 507, Bentley Continental, and many more.
You Might Be Interested In Six-time PGA Tour Champion, Jeff Maggert: Early Life, Net Worth, Wife & Golf Swing >>

Justin Rose | Social Media Presence
The golfer is quite active on social media platforms. He has an Instagram account with 717 thousand followers.
The player is mostly seen in his golfing attire and with his teammates and opponents on the golf course. Likewise, he has a lot of photos with golfing buddies.
Similarly, he has also posted pictures alongside some high-profile celebrities such as Harry Kane, Niall Horan, Tiger Woods, and many more.
However, Justin doesn't have many pictures with his wife, who mostly likes to stay out of the limelight. Further, she does not even have an Instagram handle.
Nonetheless, the champion British golfer still shares a few posts of his life with her and his kids. Besides that, Peter also has a Twitter account with 916 thousand followers.
Rose mostly shares and tweets golf-related news, events, and highlights on his handle. Furthermore, he has also promoted his sponsors and shoewear.
Justin Rose | FAQs
Where is Justin Rose living now?
Currently, the British golfer resides in Albany, New Providence, and The Bahamas. Likewise, he also has a house in Putney, London, England, frequently staying there.
What is Justin Rose's world ranking?
As of now, the former no. 1 ranking in the world is ranked #45 globally.