The second overall pick of the Detroit Tigers, Justin Verlander, is considered one of the greatest pitchers of his generation and currently plays for the New York Mets of Major League Baseball (MLB).
Verlander began his stint with the Mets on December 7, 2022, when he signed a two-year deal with the team.
Aside from being one of the greatest pitchers, he is also one of the hottest baseball players currently, married to supermodel Kate Upton and has one child together with her.
Ever since he was drafted by the Tigers, Verlander has gone on to play 17 seasons in the Major League, winning the World Series two times.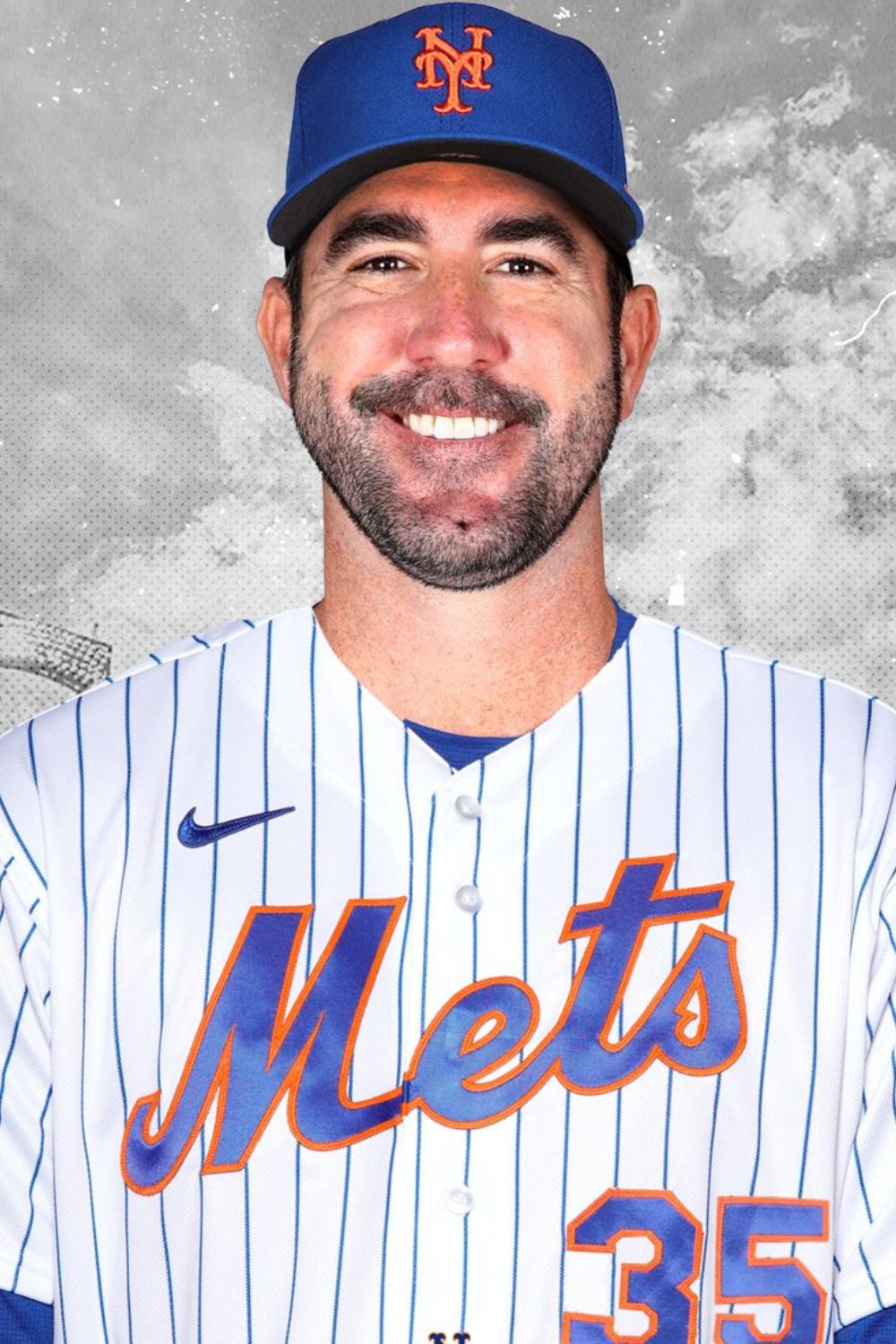 Justin is the only player with an MVP, multiple World Series championships, three Cy Young Awards, and a Rookie of the Year Award.
As of 2023, Verlander has an estimated net worth of a staggering $150 million, making him one of the richest baseball players and sports personalities around the world.
Buckle up as we take you on a ride of Justin Verlander's life, career, earnings, wife & children, among others.
Before going to the details, check out the facts table below.
Justin Verlander | Quick Facts
Full Name
Justin Brooks Verlander
Known As
Justin Verlander
Nickname
The Monarch, JV, Skippy
Birthdate
February 20, 1983
Age
40 Years Old
Birthplace
Manakin-Sabot, Virginia, United States
Current Residence
Jupiter, Florida, United States
Father's Name
Richard Verlander
Mother's Name
Kathy Verlander
Sibling
Ben Verlander (Brother)
Nationality
American
Marital Status
Married
Spouse
Kate Upton (m. 2013-Present)
Children
Genevieve Upton Verlander (Daughter)
Religion
Christianity
Build
Athletic
Height
6 ft. 5 in/196 cm/1.96 m
Weight
102 kg/225 lbs.
Hair Color
Dark Brown
Eye Color
Dark Brown
Distinctive Feature
Smile, Towering Height
Sexuality
Straight
Ethnicity
White American
Zodiac Sign
Pisces
Profession
Professional Baseball Player
Education
Goochland High School, Old Dominion University
MLB Draft
Detroit Tigers/ 1st Round/2nd Overall
Manager
Relativity Sports
Position
Pitcher
Shirt Number
35
Batting
Right
Ball Throw
Right
Net Worth
$150 Million
Brand Endorsements
Under Armor, Rawlings, & Bayer Aspirin
Best Known For
MLB MVP (November 21, 2011), Husband of Supermodel Kate Upton
First Baseball Match
Detroit Tigers (2005)
Association
Detroit Tigers (2005-2017)

Houston Astros (2017-2020, 2022)

First TV Show
Prime 9 (2009)
Favorite Childhood Memories
Playing against his younger brother and winning
Favorite Tech
iPad
Favorite Snacks
Oreos With Milk and Kit Kat
Favorite Childhood Show
Saved by the Bell
Achievements, Awards & Honors
9X All-Star, 2X World Series Champion (2017, 2022), ALCS MVP, AL MVP, 3X AL Cy Young Award, Triple Crown (2011), 2X All-MLB First Team (2019, 2022)
MLB Stats
Win-Loss Record: 244-133

Strikeouts: 3,198

Earned Run Average: 3.24

Social Media
Instagram, Twitter
Merch
Signed Baseball, Signed Jersey
Last Update
November 2023
Justin Verlander | Early Life & Education
Early Life
The New York Mets pitcher Justin Verlander was born Justin Brooks Verlander on February 20, 1983, in Manakin-Sabot, Virginia, United States.
He was reared by his parents, Richard Verlander and Kathy Verlander, in Virginia.
Justin grew up with his younger brother Ben Verlander who turned out to be a baseball player himself and played for the Tigers organization as an outfielder.
He currently works as a sportswriter and analyst after being released by the Tigers on June 23, 2017.
Justin's parents released a book titled Rocks Across the Pond: Lessons Learned, Stories Told in 2021, outlining Justin's experiences and the story of his overall development.
He developed an interest in a ball game at an early age and, with his sheer dedication and hard work, became fortunate enough to chase and achieve his childhood dream.
Justin played at Tuckahoe Little League in Richmond as a kid, and after seeing his son's potential, his father sent him to The Richmond Baseball Academy when he was young.
Education
Justin Verlander attended Goochland High School. His academy practice came in handy with the high school team. His 84 mph fastball elevated to 86 mph during his senior year.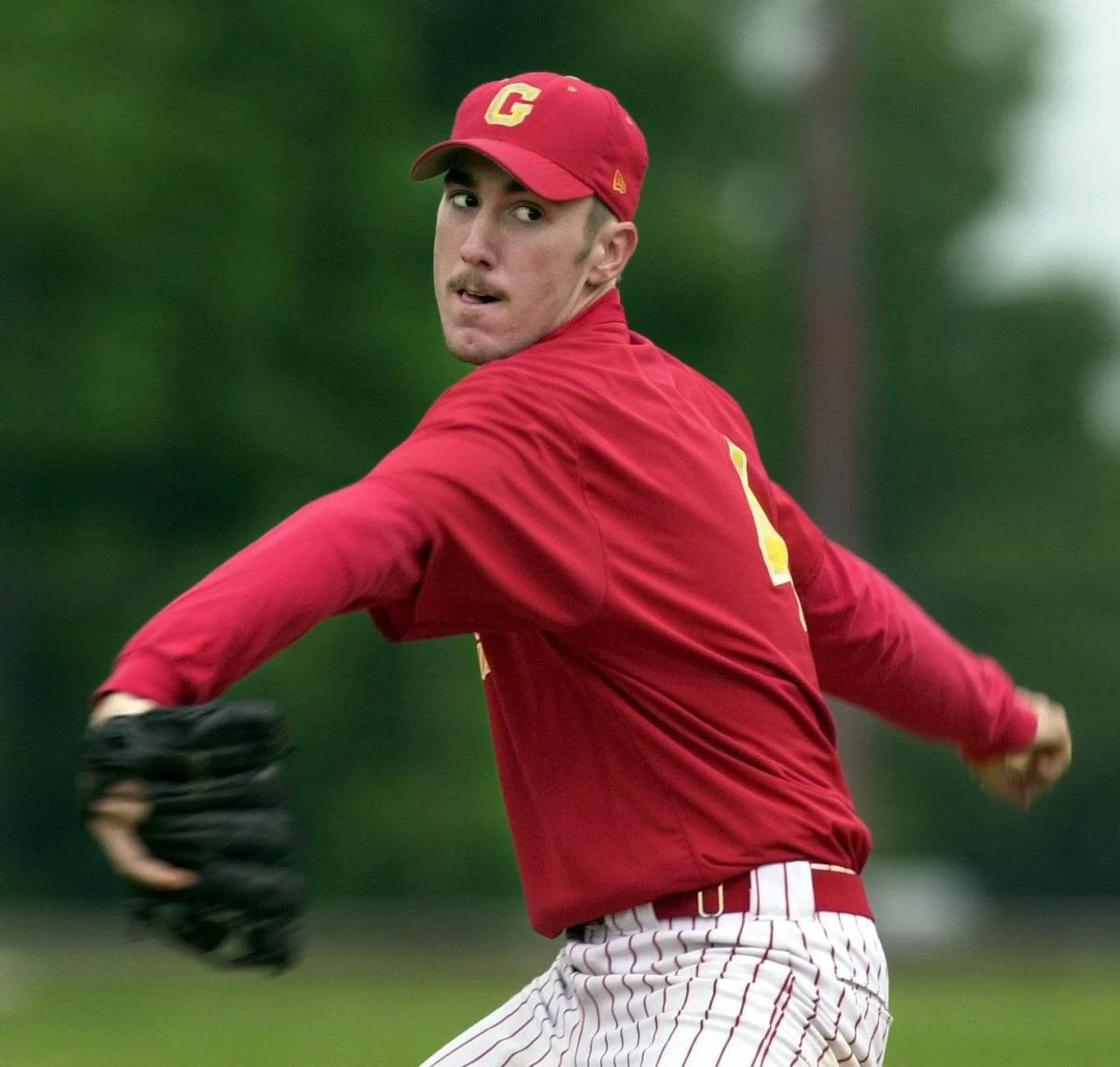 However, because of his strep throat, he was sidetracked.
After graduating high school, Justin went to Old Dominion University and played for Old Dominions Monarch for three years. During his freshmen year, his velocity hiked to 87 mph.
Justin Verlander | Age, Height, Weight & Workouts
Born in 1983, Justin is 40 years old as of November 2023.
His birthdate of February 20 makes him Pisces, and from what we know, people with the Pisces zodiac sign are known for being emotionally aware, gracious, and emotionally sensitive.
Similarly, his recorded height and weight are 1.96 m and 225 lbs., respectively.
Okay, now for his workouts, it's pretty clear he has to stay in shape not just for ball games but also because of his supermodel wife.
Come on; you cannot take your dadbod while walking beside your hot wife.
We don't really think about the aftermath of marrying a beautiful wife, do we?
All kidding aside, Verlander is quite responsible about his position and works very hard to maintain his fantastic look and athletic physique.
His workout includes mobility work, interval training, hex-bar deadlifts, and explosive moves like med ball throws.
He also trains his core and legs hard.
Justin Verlander | Career
After smashing several collegiate records, Justin declared for a draft, and unsurprisingly, the Tigers drafted him second overall in the first round of the 2004 MLB Draft.
Verlander played for two of Detroit's minor league affiliates: the Erie SeaWolves (AA) and the Lakeland Flying Tigers (A+), before scoring the Major League portfolio.
He made his debut in the Major League on July 4, 2005.
Justin became the first rookie pitcher in history to win ten games before the end of the season in 2006 and earned Al Rookie of the Year.
He was starting pitcher during Game 1 of the 2006 World Series, which they eventually lost to the Cardinals in five games.
In 2013, Justin signed a seven-year extension contract with the Tigers.
All in all, he had an astonishingly successful 13 seasons with the Tigers, after which the Tigers sent Justin to the Houston Astros on August 31, 2017.
He made his debut with the Astros on September 5 against the Seattle Mariners.
Just like the Tigers, Justin had an outstanding time with the Astros and also bagged several awards.
On November 16, 2022, he was awarded the Cy Young by unanimous vote. This made him the 11th pitcher in Major League history to win three Cy Young Awards.
On December 7, 2022, New York Mets signed Justin for two years.
Justin Verlander | Net Worth & Contracts
Net Worth
As of November 2023, the Mets pitcher Justin Verlander has a net worth of a staggering $150 million.
Verlander has earned an enormous fortune through his super-successful baseball career, brand endorsements, and investments.
No matter how much he makes from his business investments or brand endorsements, we are certain that the lion's share of his fortune comes from his baseball career.
His yearly salary sits at $43.33 million.
To date, he has earned $299,588,222 from baseball salaries, and that does not even include his earnings from the Mets.
By the time Verlander's two-year deal with the Mets concludes, he would have made more than $386,254,888 from baseball alone.
Contracts
In 2005, Justin signed a rookie contract with the Detroit Tigers worth $3.15 million. This five-year contract paid Justin an annual salary of $890,000.
Justin became a free agent in 2009 but signed an arbitration contract with the Tigers worth $3.67 million.
And after this one-year contract ended, he signed five years $80 million arbitration extension with the team with an average annual salary of $16 million.
Nevertheless, his real payday came in 2013 when Justin signed seven years $180 million contract extension with the Tigers with an average annual salary of $25,714,286.
In 2019, Justin signed a two-year $66 million deal with Houston Astros with an annual salary of $33 million.
His most recent contract is with the New York Mets worth $86.66 million.
This two-year contract came with the full amount guaranteed and an average annual salary of $43.33 million.
Justin Verlander | Wife & Children
As mentioned before, Justin Verlander is married to supermodel Kate Upton.
They first met in 2012 while filing the MLB 2k12 TV advert.
They initially dated from July 2012 to December 2012 and took a break.
The pair again initiated dating in December 2013 and spent three years together until April 2016, when they decided to take their relationship to the next level and crowned their relationship with an engagement.
The pair exchanged the vows on November 4, 2017, in Tuscany, Italy, in a medieval church.
On November 7, 2018, they welcomed their first child, a daughter named Genevieve Upton Velander.
A Little About Kate Upton
Kate Upton was born on June 10, 1992, in St. Joseph, Michigan.
She has an athletic background, with her mother being the former Texas state tennis champion and father being a high school athletics director.
She was a horseback rider as a kid herself.
However, she later found out modeling tickled her fancy, and she pursued a career. She achieved astounding success in her career, appearing in the Sports Illustrated Swimsuit Issue in the body paint section.
Besides that, Upton has graced the covers of several elite magazines, including Vogue, Maxim, Elle, and Vanity Fair, among others.
Leaked Pictures
In 2014, Justin and Kate were caught up in a wave of leaked celebrity nude photos that began appearing on the Internet.
The pictures appeared to show the couple in several states of undress.
After an analysis, it was claimed that some of the pictures were taken between June 2013 and August 2014 on Justin's phone.
Neither Justin nor Kate spoke about the incident initially, but later, Justin said,
"I'm not going to comment on my personal life. I never have, and I never plan on it. I keep my personal life personal."
Popularity Graph
The above graph shows the popularity of Justin over the past twelve months. His search rate hiked when the news about him signing with the Mets surfaced.
Unknown Facts
Justin and Kate like to go out for dinner and movies for date nights.
According to Justin, the best gift he ever received was a Rolex engraved after he won Rookie of the Year in 2006.
If baseball had not worked out, Justin would have been a sports commentator.
His first car was a purple Ford Taurus that was nicknamed "The Purple Mongoose."
Frequently Asked Questions (FAQS)
What's up with Justin Verlander?
He missed his entire 2021 season because of Tommy John surgery. He recently signed with the New York Mets on a two-year deal.
What does the vesting option in baseball mean?
A vesting option is an optional year at the end of the contract that becomes guaranteed if the player reaches a certain performance incentive threshold.