The professional football quarterback Matt Ryan has a sister named Kate Ryan. He also has two brothers.
Matthew Thomas Ryan, aka Matt Ryan, was born on May 17, 1985, in Exton, Pennsylvania.
Ryan played for Boston College and won the Manning and Johnny Unitas Golden Arm Awards.
He started his NFL career with Atlanta Falcons after being drafted as the 3rd overall pick in the 2008 NFL draft.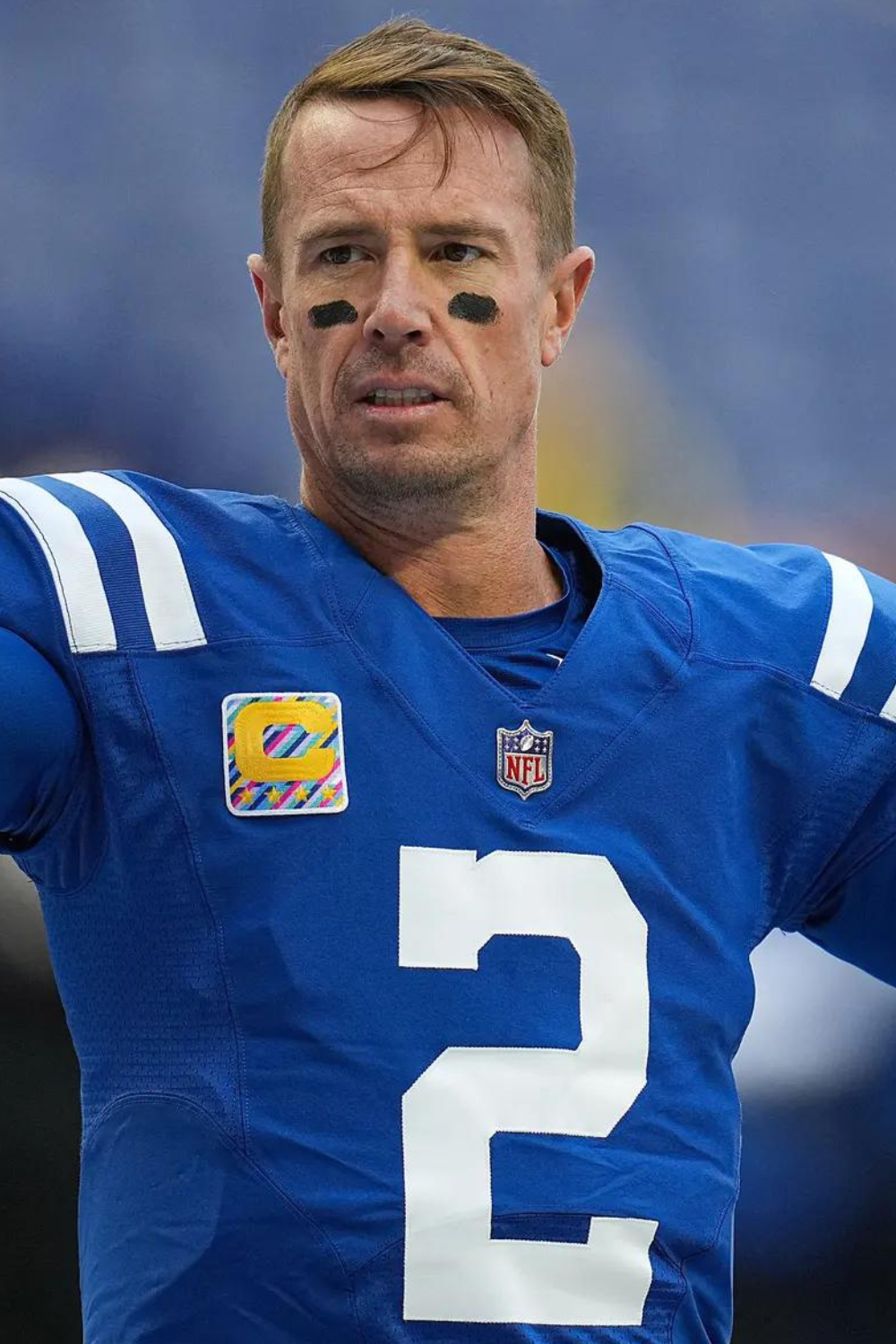 Besides the Falcons, the professional quarterback played with the Indianapolis Colts for one season before becoming a free agent.
Since 2008, he has won many accolades, including the NFL Most Valuable Player in 2016, NFL Passer rating leader in 2016, and NFL Offensive Rookie of the Year in 2008.
Matt Ryan Sister
Matt Ryan has an elder sister named Kate Magee (nee. Ryan). Kate is the second child of the Ryan family.
She is the director of the Coastesville-based Believe and Achieve Foundation. She is married and has kids. However, the details of her husband and kids are not known to the public.
Kate's kids are fond of Matt's games, and her daughter once refused to go to school after the Atlanta Falcons lost the match against the Philadelphia Eagles in 2016.
Matt Ryan Family
Matt was born to his parents, Michael Ryan Sr. and Bernice Ryan. He is a married man with kids. The professional football player met his wife, Sarah Ryan, in 2003.
They dated for several years, engaged in 2010, and eventually tied the knot in 2011.
Sarah grew up in Falmouth and was a New England Patriots fan. Later, she went on to marry a football player who played for the Atlanta Falcons, the Patriots' rival team.
Matt and his wife welcomed their twin boys, Marshall Thomas Ryan and John Matthew Ryan, in April 2018.
The duo announced the birth of their third child, another son named Cal Patrick Ryan, on April 03, 2023.
Matt Ryan Brothers
Besides Kate, Matt has two other siblings, both brothers. Michael Ryan is the eldest, and John Ryan is the youngest among the Ryan siblings.
Michael "Motts" attended Malvern Preparatory School, whereas John and Matt went to William Penn Charter School.
The three brothers are like best friends and they share common hobbies. They grew up competing against each other and there's not much of an age gap between them.
They all played football during their college years and Matt was the only one to make it to the NFL.
Michael played as a backup quarterback at Widener University but was unfit to play the sport after an accident. He later became an assistant coach at Penn Charter.
John also played quarterback for the Brown Bears' junior varsity team.
Matt's older brother, Michael, is married to Maggie Marshall Ryan, who is Sarah's sister.
Michael and Maggie have three kids together; two sons and a daughter. However, there are no any details about the youngest Ryan's marital status.
Matt And Michael Accident
Matt and his older brother share a passion for golf. Back in 2001, the two brothers met an accident when they were on their way to Kimberton Golf Club in Phoenixville.
Matt broke his ankle and Michael shattered his elbow. The professional football player's injury was not that serious, and recovered quickly.
However, Michael's injury was so severe it ended his football journey even after reconstructing his elbow.