Matt Ryan is a renowned NFL quarterback star for the Indianapolis Colts, as he was traded in 2022 from the Atlanta Falcons. He played for the Falcons for 14 seasons and holds several franchise records with the team, including passing yards, passing touchdowns, passer ratings, and wins.
He was with the mighty Falcons since 2008 and captained the team.
Not to mention, Ryan was a prodigy and proved his potential during the 2005—2007 seasons at Boston College.
The Exton native was interested in sports since his teenage years as he grew up with sports backgrounds.
Many don't know this, but he is a nephew of John Loughery. John played for Boston College as a quarterback from 1979-82.
Besides, Matt's cousin Mike McGlinchey is a football player drafted by none other than the San Francisco 49ers. Thus, he was a big sports fan and a superb athlete from day one.
Matt Ryan | Quick Facts
Name
Matt Ryan
Birth Name
Matthew Thomas Ryan
Age
38 Years Old
Zodiac Sign
Taurus
Mother's Name
Bernice
Father's Name
Michael Ryan
Net Worth
$70 Million
Siblings
3
School Location
Philadelphia, Pennsylvania
Career Earnings
$291 Million
Ethnicity
White
Nationality
American
Current Team
Indianapolis Colts
Position In Team
Quarterback
Profession
Football Player
School Attended
William Penn Charter School
University Attended
Boston College
Married To
Sarah Ryan née Marshal
Children
Twins;

John And Marshall Ryan

Madden Rating 22
82 (Overall Rating)
Favorite Female Personality
Jennifer Aniston
Favorite Food
Pizza
Favorite Color
Blur & Black
Favorite Holiday Destination
Italy (Rome, Florence, & Tuscany)
Social Media
Instagram
Twitter
Facebook
Merch
Rookie Card, Funko Pop
Last Update
May, 2023
Matt Ryan | Early Life & Parents
Matt Ryan was born Mathew Thomas Ryan on May 17, 1985, in Exton, Pennsylvania. He is 38 years of age as of 2023.
He is the son of Michael Ryan (father) and his mother, Bernice Ryan. Young Ryan grew up with his sister, Kate Ryan, and two brothers, Michael and John Ryan.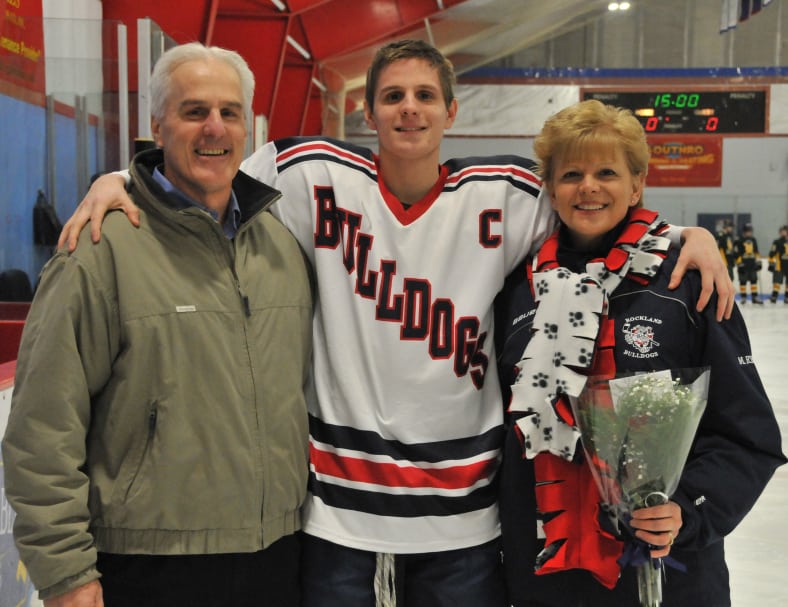 Likewise, he comes of Irish descent and is of White ethnicity. His Zodiac sign is Taurus. Matt is born in a Roma Catholic family.
Education
Coming from an athletic background, he used to play basketball, baseball, and football during his school days.
Matt has an athletic body with immense durability. His physical attributes led him to captainship for the sports mentioned above during his senior year.
As for his education, Ryan went to William Penn Charter School. During his time there, Matt was a senior starter quarterback.
As a three-year starter, he earned All-East honors from the Larunt Lemming Prep Football report. He also achieved All-Southeastern Pennsylvania honors as a senior quarterback, and in 2002, he was honored with All-City first-team.
During his sophomore year, Matt Ryan received numerous scholarships. In 2003, Matt joined Boston college and started as a quarterback.
On October 2, 2004, Matt made his collegiate debut against UMass Minutemen. In addition, Matt Ryan received the Freshman Male Scholar-Athlete Award in 2004.
Also, in 2005, he was named 'Most Valuable Player of the MPC Computers Bowl.'
Similarly, he won several honors, such as the 'Johnny Unitas Golden Arm Award' and 'Manning Award' during his college career in 2007.
Matt Ryan | Professional Career & Achievements
College
Matt was named second-string quarterback in the 2005 season. Later, during his 2006 season, he started 11 of the 12 games and completed 254-of-398 passes for 2,700 yards. Furthermore, he had eight interceptions and 17 touchdowns.
Professional Career
Matt Ryan was transformed and became renowned as a star QB from Atlanta Falcons rookie of the year in 2008.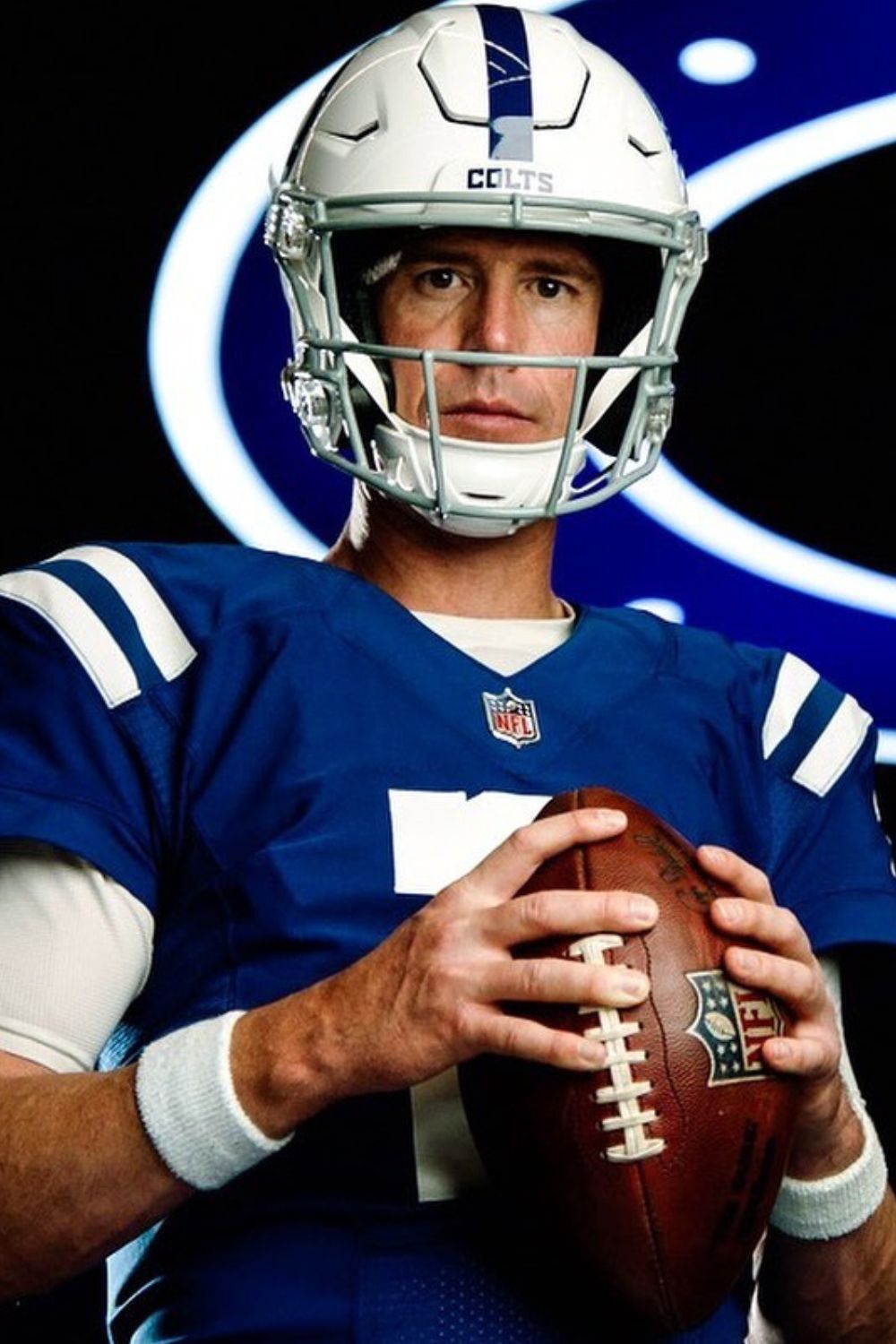 He led his team to Super Bowl LI in 2016 and was named NFL's Most Valuable Player for his contribution to the team.
Before his time as a prodigy at Atlanta Falcons, Ryan proved his potential during the 2005-2007 season at Boston College. His distinctive form led his team to three bowl victories and a 25-7 record.
After he arrived in the NFL, Matt Ryan maintained his extraordinary form in the Atlanta Falcons. During his professional career in 2008, he scored 32 on the Wonderlic test.
Similarly, his scores tied with Brian Brohm from Louisville for the highest score by a quarterback during the Draft class. During the same year, Atlanta Falcons drafted Matt Ryan in the NFL Draft.
Matt Ryan was named the starting quarterback on August 24, 2008. One of the recent displays of his potential was during the season-opening 23-17 victory.
Awards And Achievements
Matt Ryan has achieved numerous awards and honors. He received the Johnny Unitas Golden Arm Award and Manning Award in 2007. He won the ACC player of the year award during the same year.
He earned the ACC Player of the Year in the Atlantic Division in 2007, with a $30 million per year deal; Matt Ryan became the highest-paid player in NFL history.
Sadly, after a month, his record was surpassed by Aaron Rodgers.
In 2016 he received the FWA Offensive Player of the Year award and the 'Bert Bell Award.'
Matt Ryan received the "MVP of the Game" honors during the 2005 MPC Computers Bowl.
Matt Ryan | Career Highlights
The former mighty Ryan started his professional career after being drafted by Atlanta Falcons in 2008. On August 24, 2008, he was named the starting quarterback opener against the Detroit Lions.
In 2008, Matt was named 'All-Rookie Team,' 'Diet Pepsi Rookie of the Week,' 'AP NFL Rookie of the Year,' and 'NFC Rookie of the Month.'
He missed several matches during his 2009 season due to his toe injury. Matt was also named the 52nd Best Player in the NFL during the 2011 season. In addition, he was invited to the Pro Bowl in 2011, 2012, and 2013.
Furthermore, he was among the "NFL Top 100 Players in 2013, 2015, 2017, and 2018. Matt signed a contract with the Falcons for five years worth $103.75 million on July 25, 2013.
His 2014 season ended with a victory against the New Orleans Saints. Later in 2016, he was named for the 'Bert Bell Award,' 'NFL Offensive Player of the Year,' and 'NFL Most Valuable Player of the Year.'
Matt also enjoyed a victory over Chicago Bears during the 2017 season. Besides, on May 3, 2018, he extended his contract with the Falcons. The five-year contract was worth $150 million. In 2019, he was ranked 69th in the NFL Top 100 Players list.
Ryan completed 37-of-52 for 450 passing yards, two touchdowns, and an interception in the 25-38 loss to the Seattle Seahawks in Week 1. In NFL history, Ryan surpassed John Elway for the 9th most all-time passing yards.
In the game, Ryan assisted leading three wide receivers (Julio Jones, Calvin Ridley, and Russel Gage) to surpass 100 receiving yards and became the first time in franchise history that three different wide receivers hit the mark in the same game.
Breaking NFL History
While playing against the Minnesota Vikings in Week 6, he had 371 passing yards and four touchdowns in the 40-23 victory, the Falcons' first of the 2020 season. He was named NFC Offensive Player of the Week for his performance in Week 6.
It was not a good year for the Falcons; however, Ryan finished the 2020 season with 4,581 passing yards, 26 touchdowns, and 11 interceptions as the team went 4-12.
Matt found difficulty in finding consistency after the departure of the longtime teammate Julio Jones in his first year with new head coach Arthur Smith.
Ryan and the Falcons began the season with a 1-3 mark.
Ryan became the seventh quarterback in NFL history, reaching 5,000 career completion in Week 5 game played against New York Jets. In the same game, he surpassed Eli Manning for the 8th most all-time passing yards in NFL history.
The victory over the Jets; the Falcons reached .500 with a win in their next game over the Miami Dolphins.
He was named NFC Offensive Player of the Week for his performance in Week 9.
In Week 17 game against Buffalo Bills, he was called for a taunting penalty after seemingly scoring a rushing touchdown; after review, he was ruled down at the 1-yard line, and the resulting 15-yard penalty put Atlanta back at the 16-yard-line instead of being enforced on the ensuing kickoff.
The Falcons were eliminated from the playoffs due to a 25-15 loss, while Ryan ended his 2021 season with 3,968 passing yards, 20 touchdowns, and 12 interceptions.
Indianapolis Colts
The Falcons traded Ryan to the Indianapolis Colts for a third-round selection in the 2022 NFL Draft on March 21, 2022.
In Ryan's first game with the Colts in Week 1 against the Houston Texans, he completed 352 passing yards, touchdowns, and an interception as the game ended in a 20-20 tie.
He surpassed 60,000 passing yards and became the second fastest ever to do so.
Ryan also passed Dan Mario for seventh all-time passing yards in the game. Head coach Frank Reich announced Ryan had a shoulder injury and Sam Ehlinger would be the Colts starting quarterback for the remainder of the 2022 season in the lost match to Tennessee Titans.
Moreover, two weeks later, Frank Reich was fired, and interim coach Jeff Saturday announced Ryan would return as the team's starter.
Ryan threw the game-winning touchdown pass to Parris Campbell in a 25-20 victory match against the Las Vegas Raiders.
In December 2022, Ryan and the Colts jumped to a 33-0 lead at halftime before leaving a historic collapse in a game against the Minnesota Vikings, which allowed the Vikings to make the largest comeback in NFL history and victory 39-36 in overtime.
Ryan finished with 182 yards and a touchdown in the game.
Rumors And Controversy
Matt became a part of a controversy after New York Giants wide receiver Golden Tate's game-winning was ruled out. It led Atlanta Falcons to be awarded a 10-second runoff.
The game was termed controversial by many critics. Also, Matt was taunted by Avril and Suh of the Detroit Lions.
The Atlanta star himself added an additional controversy. He reveals his experience with a horrific roadside accident with his brother Mike.
The incident took place just two days after Matt had turned 16 years of age. Unfortunately, the accident left his brother with an injury. The injury led his brother to lose his dream of becoming an NFL footballer.
However, Matt did not suffer any major injury. His injury was recovered shortly after the incident.
In 2021, the Atlanta Falcons traded Julio Jones to Tennessee Titans. After it, rumors circulated that Julio Jones was leaving due to Matt Ryan's 'weak arm.'
It was a bit of a rumor, but one thing is for sure Matt Ryan does benefit a little.
Between The Line Of Ryan's Comment On Kyle Shanahan
"I think sometimes the headlines of articles can be misleading. I thought [then-offensive coordinator] Kyle [Shanahan] did a great job for us last year, and I think everybody is reading a little bit too much into it, and it is what it is. But we've moved on. We're on to this year. And we're focused on trying to become the best football team that this team can be."
-Matt Ryan
Matt Ryan | Marriage, Wife, & Kids
The popular QB of the Colts, Matt, is a married man. Ryan tied the knot with his long-time girlfriend, Sarah Marshall. Sarah is also a player representing the BC women's basketball team.
It is said the couple met each other back in 2003. The pair have been dating ever since.
Similarly, Matt proposed to Sarah in 2010 during the football season. Shortly after, Matt and Sarah exchanged wedding vows on April 2, 2011.
The happy couple is now blessed with two sons. Sarah gave birth to twins: John and Marshall on April 8, 2018.
Apart from football, Matt is also known to be an avid golfer. He enjoys watching American Century Celebrity Golf Classic with his family.
Matt Ryan | Contracts,
Net worth, Salary, & Endorsements
The football star has accumulated immense earnings throughout his professional career. His fortune results from salaries, endorsement, and contract deals worth millions of dollars.
In 2880, Ryan signed a 6-year contract with the Falcons. That contract alone was worth $72 million with a guaranteed $34.75 million. It made him the fourth-highest-paid quarterback in the history of the NFL.
Later in 2015, Matt signed a 5-year contract extension. Its estimated net worth was around $103.75 million. It included $12 million as the optional bonus and a $28 million signing bonus.
He signed a 5-year contract worth $150 million, with the Falcons ensuring $100 million guaranteed. The contract made Matt the first NFL player with an average of $30 million yearly pay.
Furthermore, Atlanta Falcons restructured his contract. The Falcons altered the contract by converting $8.75 million from his base salary to a signing bonus.
Ryan donated $500,000 to a GoFundMe that he commenced to help advance the lives of people in the black community of Atlanta, GA, in June 2020.
In March 2022, Ryan converted $12 million of 2022 compensation into a signing bonus, clearing $6 million of cap space with Indianapolis.
Similarly, his salary is estimated to be around $30 million. As of 2022, the NFL star's net worth is around $70 million.
Similarly, Matt has appeared and endorsed brands like Comcast, Nike, and Liquid Nutrition. So, there is no doubt he enjoys a luxurious lifestyle.
House
When we talk about Matt's luxurious lifestyle, we cannot forget his house near Tuxedo Park, worth $4.5 million.
Also, he bought another house located in Duluth, Georgia, for $874k.
Ryan's house in Duluth has a bar, six bedrooms, a media room, six bathrooms, and an exercise room.
Cars Collection
Talking about cars, Matt got his first car during his senior year in high school. It was a Ford Explorer, and it was Navy Blue.
Despite not being a car-enthusiasts, he has a fleet of prestigious cars.
His collections include popular cars like Cadillac, Range Rover, Audi, Corvette, and Ferrari. Most of his vehicles are for comfortable traveling purposes.
Matt Ryan | Height & Weight
As a professional athlete, Ryan has a tall and muscular physique. The footballer stands at 1.93 meters (6ft and 4in) and weighs around 220 lbs.
Aside from his toned athletic body, Ryan is known for his good looks, brown hair and eyes.
Social Media Presence
The Colts QB remains active on a social media platform. Matt has accumulated thousands of followers throughout his career. He posts about his games, family, and other ventures.
View this post on Instagram
He has over followers on 399k Instagram. In addition, Matt has 343k followers on Twitter. Similarly, he posts consistently on his Facebook page with more than 211k followers.
Popularity Graph
Matt Ryan is a professional NFL QB player playing for the Indianapolis Colts.
The above graph shows Ryan's popularity over the past twelve months.
Frequently Asked Questions (FAQs)
What is Matt Ryan's nickname? What is his career statistic?
Matt's nickname is 'Matty Ice.' The nickname came after a website titled 'Matty Ice website.'
Currently, Matt Ryan features a career statistic of 7,443 passing attempts, 4,867 passing completions, and 55,767 passing yards. Likewise, he has 347–158 TD-INT with a passer rating of 93.7 and 11 rushing touchdowns.
Is Matt Ryan in the Hall of Fame?
Since Ryan is an active player in the league, he cannot technically be inducted into the Hall of Fame. Nevertheless, many football experts believe that he will surely be inducted.
Although many fans and analysts doubt his abilities and say he is not in his prime anymore, he is still one of the best quarterbacks in the NFL.
Apart from sport, from what does Matt take inspiration? What is Ryan's jersey number?
Matt was inspired by the American Legal Drama film 'A Few Good Men.' He reflects that he wanted to be a lawyer because of the movie.
Well, Matt Ryan features jersey number 2 for the Atlanta Falcons.
Does Matt get into any affairs?
He is a one-woman-man. Matt has had no relationship apart from Sarah. The couple has been in a relationship since they were 18. and is happily married.
Who is Matt Ryan's favorite athlete?
Ryan is a big basketball fan. So, his favorite athlete is LeBron James. Matt states that Lebron is skilled, big, fast, strong, and selfless.
Is Matt Ryan retired or a free agent?
At present, Matt Ryan has no plan for retirement. In an interview, he said,
"I understand I'm not going to play forever. But, I also have the mindset that I'm still playing really well and have a lot of good football in front of me."
-Matt Ryan
Likewise, he is still with the Colts and is not a free agent.