Kaye Cowher was a former basketball player and the wife of Bill Cowher. She was compassionate, loving, and private, utterly devoted to her family.
Cowher was the backbone, the support system of the Cowher family. Also, she often used to go to her husband's games and cheer for him.
During 1992-2006, Bill Cowher's 15 seasons as coach, Kaye Cowher and other family members used to be seen cheering from a private box at Steelers home games.
The Cowhers had a beautiful life until a storm hit them in 2010.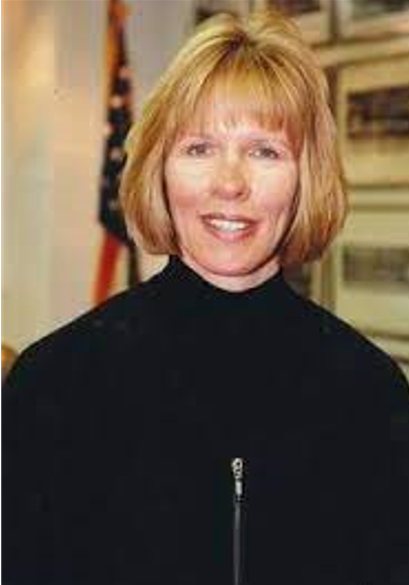 This article will discuss Kaye Cowher, her life, and her skin Cancer battle. So make sure to read the report to the end.
But before that, here are some quick facts.
Kaye Cowher: Quick Facts
Full Name
Kaye Cowher
Nick Name
Kaye
Birth Date
April 17, 1956
Place of Birth
Bunn, North Carolina, United States
Husband's Name
Bill Cowher
Mother's Name
Not available
Father's Name
Not available
Siblings
Twin sister; Faye Young
Nationality
American
Religion
Christian
Horoscope
Aries
Married
Yes
Children
Three daughters;

Meagan Cowher,

Lauren Cowher &

Lindsay Cowher
Height
N/A
Weight
N/A
Hair Color
Blonde
Eye Color
Brown
Ethnicity
White
Profession
Former Basketball player
Died On
July 23, 2010
Death Place
Raleigh, North Carolina, United States
Cause of Death
Skin Cancer
Last Update
May 2023
Kaye Cowher: Early Life and Education
Kaye Cowher was born in North Carolina, USA. She grew up in her native state and attended North Carolina State University.
Kaye has been very sporty ever since her childhood. She played on the women's basketball team at North Carolina State University.
Kaye Young and Faye Young: The Twin Sisters
Kaye has a twin sister named Faye. Both sisters share common interests and a love for sports, especially basketball.
Kaye and Faye played basketball alongside each other in college. They also played together during a three-season pro basketball career.
The sisters led the North Carolina State to a 29-5 record and the first Atlantic Coast Conference women's title in 1978.
The sisters also played one season with the New York Stars. Further, they played two seasons with the New Jersey Gems in a league that was a forerunner to the WNBA.
Faye and Kaye also filmed a Wrigley Double mint gum commercial together.
Also, read about Lamar Patterson's Bio: Basketball, NBL, ESPN & Stats.
Kaye Cowher: Marriage and Husband
Kaye Cowher is married to Bill Cowher. The two of them are, in fact, the University sweethearts. They met in 1976 at the North Carolina State University for the first time.
At that time, Kaye was a senior on the basketball team with her twin, Faye. Bill was a linebacker in his junior year.
They dated for a while. It did not take long to understand that they were meant for each other. Their shared interest in sports also brought them closer.
Eventually, they married each other in 1981. Bill and Kaye had three children together. In 2007, they moved to Raleigh, North Carolina, from the Pittsburgh suburb of Fox Chapel.
Kaye and Bill shared a beautiful inseparable bond. She was beside Bill throughout his career as a player, coach, NFL analyst, and, most importantly, parent to their three daughters.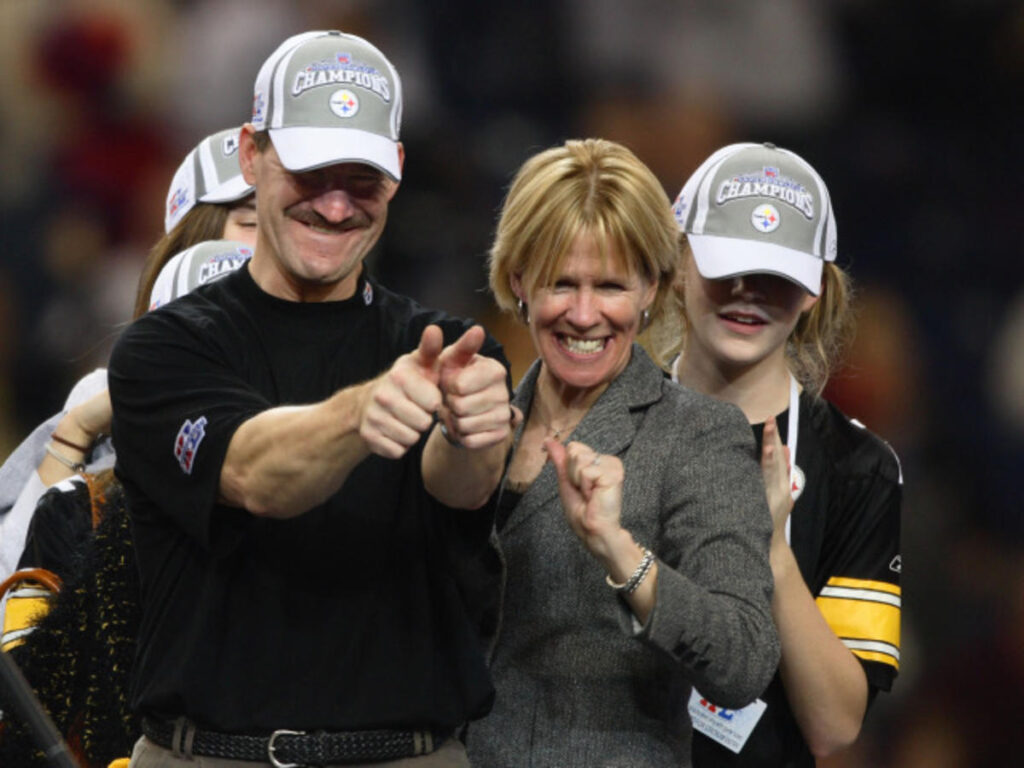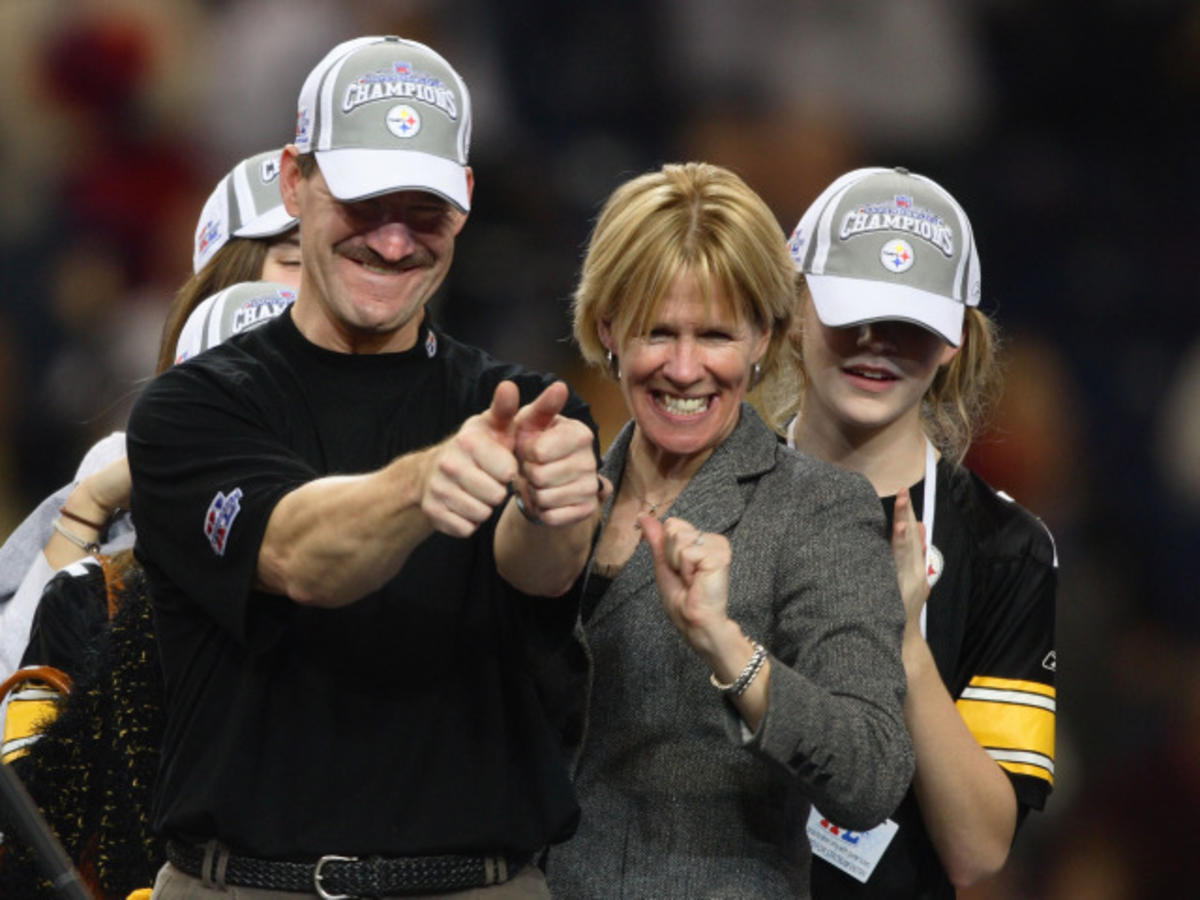 Kaye was the rock that all the family members could lean on in the tough times. She used to attend most of her husband's games.
The love and the bond shared by Kaye and Bill were often admired by the people and made to the TV highlights.
Kaye was a compassionate being and was looked up to by many people. The beautiful marital bond between Kaye and Bill lasted for 29 years until Kaye's death tore them apart in 2010.
Recently, in 2021, Bill co-authored the book Heart and Steel. In the book, Bill Cowher goes in-depth about the struggle while Kaye was sick.
The book also describes how difficult it was for the family to cope with Kaye's death.
Brief into about Bill Cowher, Husband of Kaye Cowher
Bill Cowher, a.k.a. William Laird Cowher, was born on May 8, 1957. Cowher is a former American football linebacker who played in the National Football League (NFL) for eight seasons.
Later, he began his coaching career and was named the head coach of the Steelers in 1992. He coached the Pittsburgh Steelers for 15 years until his retirement in 2006.
After retirement, he started working as a studio analyst at 'NFL Today.'
In 2012, Bill Cowher also appeared in The Dark Knight Rises. In addition, as NFL Head Coach, he appeared on the cover of EA Sports' 2006 video game. He has also appeared in Time Warner Cable commercials.
With his outstanding career and various endorsements, he has a net worth of $18 Million. According to multiple sources, his salary at ESPN is around $4 million annually.
He has set an excellent example for aspiring players, and they may follow in his footsteps to achieve success.
Kaye's death in 2010 had a severe impact on Bill. He also got more vocal about the health and importance of getting regular skin checkups.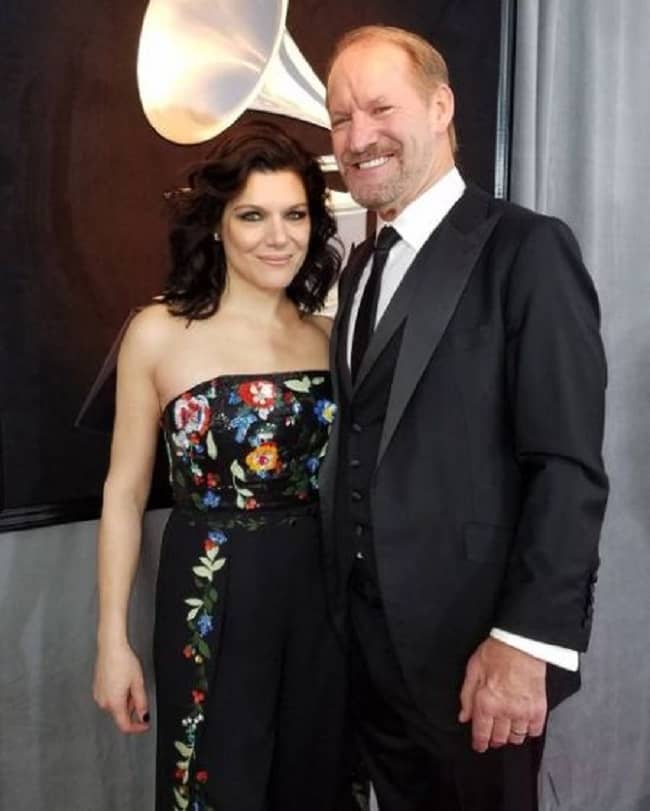 Four years after Kaye's death, Bill found love again. He got married to Veronica Stigeler in 2014. The beautiful couple has been living together since then.
Further, You can find more about Bill Cowher through his social media handles.
Kaye Cowher: Daughters
In the 29 years Bill and Kaye were together, they were blessed with 3 adorable daughters. Given their sporty background, all of their daughters chose the athletic field.
Their firstborn was named Meagan Cowher. Meagan played basketball at Princeton University. In 2007, Meagan broke the Princeton single-season scoring record with 496 points.
Meagan married the former NHL forward, Kevin Westgarth, in 2011. In addition, you can follow Megan at @mwestgarth to know more about her.
Their second child was Lauren Cowher. Lauren also played alongside her sister Meagan at Princeton University.
Their third daughter Lindsay Cowher played basketball at Wofford College before transferring to Elon University.
In August 2014, Lindsay married the former NBA forward Ryan Kelly of the Atlanta Hawks.
You might be interested in the 13 Best Female Baseball Players in the World.
Kaye Cowher: Battle with Skin Cancer
Cowher was diagnosed with Skin Cancer in 2010. A mole appeared on Kaye's skin that constantly changed colors.
Kaye got worried about the mole and got herself diagnosed. Unfortunately, after the biopsy, she found that she had skin Cancer and melanoma.
Further, it was found that the melanoma had stayed dormant in Kaye's body for 15 years.
Kaye grew up in the South, i.e., North Carolina, which means she was exposed to sunlight since childhood.
According to sources, about 87,110 new melanoma cases get diagnosed yearly, and around 9,730 people die.
Most forms of melanoma are detectable and treatable, but the ones that get into the bloodstream can take the life of people.
Despite the odds of melanoma taking away the life of people, Cancer got a bad hold of Kaye. It had gotten into her bloodstream and spread into the nearest organ, her lung.
Kaye's diagnosis was a challenging time for the Cowher family as she was the support system of the family.
At the same time, Kaye was diagnosed with Alzheimer's. She also had been going through menopause. So the diagnosis brought in a perfect storm in the family with all this going on.
Kaye Cowher: Death
Although melanoma is completely curable, it was too late for Kaye. In 2010, when Kaye was diagnosed, Cancer had already gotten into her system.
Once melanoma gets into the body, it is deadly. Just five months after the diagnosis, Cancer took away Kaye's life. On July 23, 2010, Kaye died at the age of 54.
At the time of her death, Kaye served the North Carolina State Board of Visitors, advising the school's chancellor and board of trustees.
Frequently Asked Questions (FAQs)
What happened to Kaye Cowher?
Kaye Cowher was diagnosed with skin Cancer in 2010. Five months later, i.e., on July 23, 2010, she passed away because of it.
Who did Kaye Cowher's Husband marry after her death?
In 2014, Kaye Cowher's husband, Bill Cowher, married a well-known singer and musician, Veronica Stigeler. They have been living together since then. Meagan, Lindsay, and Lauren regard Veronica as their second mother.
Learn more about the 12 Tallest Basketball Players in The World.