Kayla Quick is the founder and owner of the beauty-based wellness brand, 'Fizzness,' and the girlfriend of Michael Strahan.
Strahan is a famous personality in the entertainment industry as the former professional football player can now be seen hosting 'Good Morning America' (GMA) every day.
Being a big name, without a doubt, he captures the attention of many. And that same reason catapulted his girlfriend, Kayla Quick, into the limelight.
The two were first seen dating back in 2015 and have been together ever since. With time passing by, new information has been popping up here and there.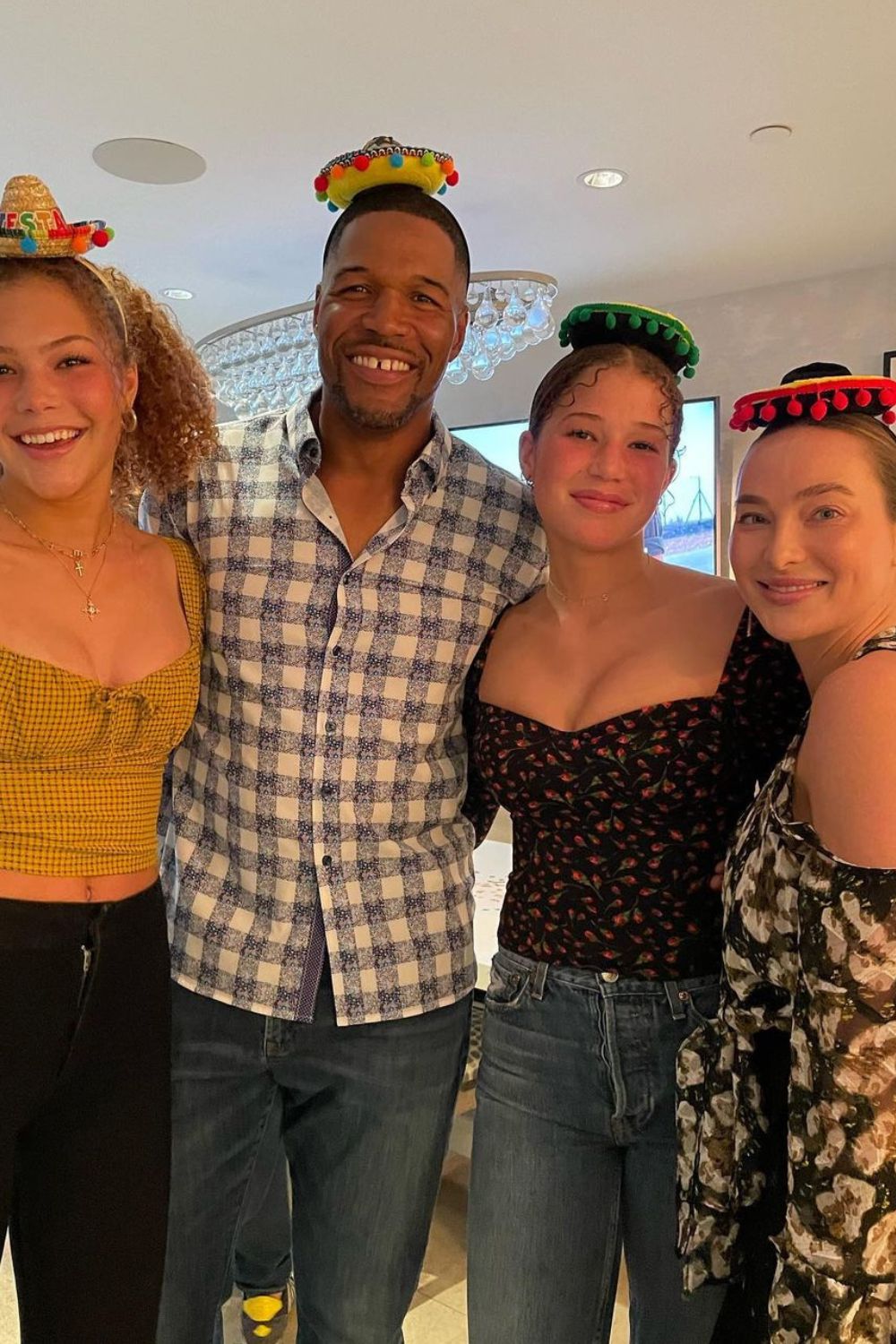 On January 23, 2023, she accompanied him as he was honored with the star on the Hollywood Walk of Fame.
Today, we will be diving deeper into the life of Kyala, including her relationships, arrest warrants, and a lot more.
Before getting into details about the GMA host's girlfriend, here are some quick facts about her life and career.
Quick Facts
| | |
| --- | --- |
| Full Name | Kayla Quick |
| Birth Date | October 17, 1989 |
| Birth Place | Port Charlotte, Florida, USA |
| Nick Name | Kayla |
| Religion | Christianity |
| Nationality | American |
| Ethnicity | White |
| Education | N/A |
| Horoscope | Libra |
| Father's Name | Gerald Alan Quick |
| Mother's Name | Mary Kay Quick |
| Siblings | Kara Lee Quick |
| Age | 33 Years Old |
| Height | 5 feet 7 inches/1.73 m/173 cm |
| Weight | 123 lbs/56 kg |
| Shoe Size | Updating Soon |
| Hair Color | Blonde |
| Eye Color | Blue |
| Figure | Curvy |
| Marital Status | Unmarried |
| Boyfriend | Michael Strahan |
| Children | Not Yet |
| Boyfriend's Profession | Television Star, Former NFL Player |
| Dating Since | 2015 |
| Net Worth | $1 million |
| Social Media | Instagram |
| Michael Strahan's Merch | Signed Helmet, Signed Jersey |
| Last Update | March 2023 |
Inside The Life Of Kayla Quick- Bio And Family
Aside from her relationship with the famous name Michael Strahan, not much is known about the young Kayla. But we have managed to get some details on her anyhow.
For starters, Quick was born in the city of Port Charlotte, Florida, USA, on October 17, 1989.
Likewise, her father is Gerald Alan Quick, originally from Missouri and also a former U.S. Army, and her mother is Mary Kay Quick. Though the profession of her mother is unavailable, she is a cancer survivor.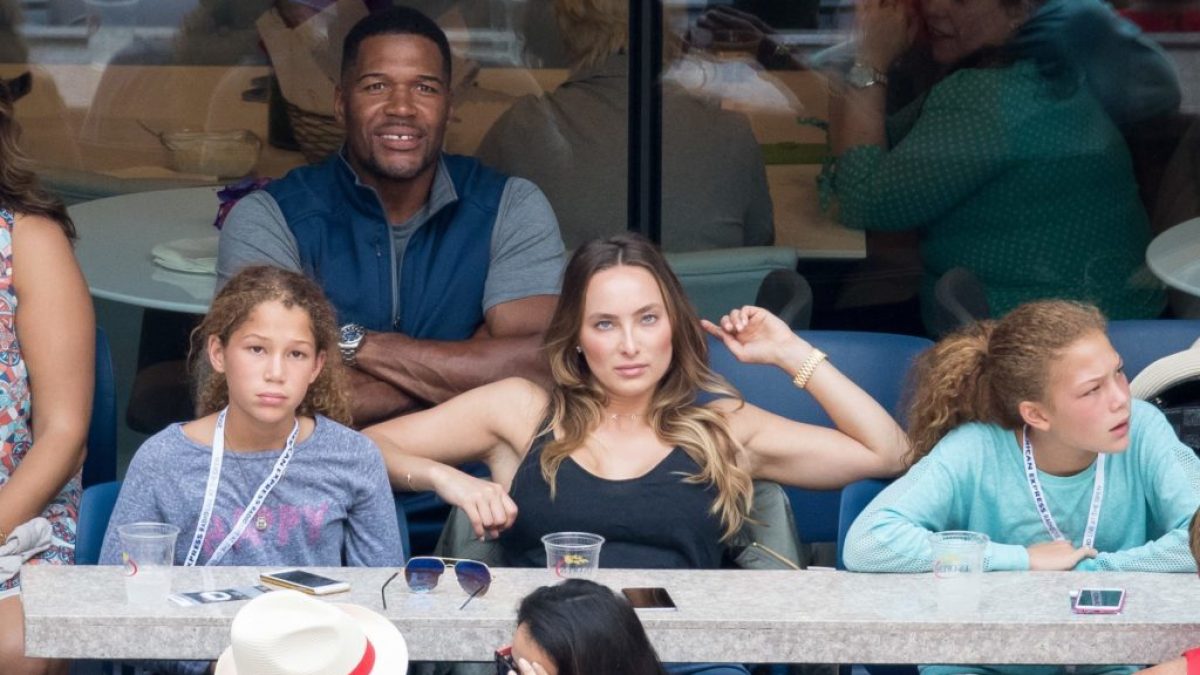 Other than her parents, Quick grew up alongside her sister named Kara Lee Quick. Unlike her, Kara is a chef and also works as a model in her hometown from time to time.
Moreover, she belongs to the white ethnicity, and as for her religion, she follows Christianity.
Early Life And Education
As we mentioned above, Kayla's childhood is a mystery, and only little is known about her past. But from what we know, her childhood was not rainbows and sunshine.
During her childhood, Quick was arrested twice in her teen days. The first was when she was just 14. It happened when Kayla got into a fight in her hometown, Port Charlotte, Florida.
Likewise, the next arrest came at the age of 18, when she broke into her sick grandmother, Mrs. Margaret Cox's home, and stole jewelry worth $6000.
Unaware of the event that just took place, her grandmother's neighbors informed her about the robbery.
According to them, the neighbors saw Kayla breaking the older woman's home. They even informed that Kayla invited her high school sweetheart, Justin Hundley, inside the home.
The couple was arrested after the event, and the next day, she confessed to the crime.
As for her education, Kayla graduated from the local high school, but the details of her schooling are unknown until now.
Profession And Career
As much as we want to, the information on her career and profession is all kept in the dark at the moment. But before coming out in the public light, Kayla used to work as a waitress at a strip club.
As described by her high school sweetheart, Justin, Kyala was a "good girl gone bad." In an interview, he explained how Kayla changed like a switch was flipped, which brought a sudden change in her.
Next thing you know, Kayla was working as a waiter in a strip club called "Thee Doll House." Located in Tampa, Florida, she worked there for four whole months.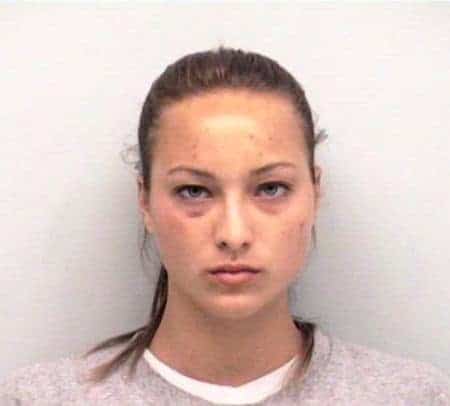 According to several reports, the young Kayal earned around $2000 a week. She had a way of charming her way into the hearts of customers.
However, it was not only her that got into trouble with the law. If you look closely, her family has a history of committing crimes. Kayla's father, Gerald, served for his crime 20 times for several reasons.
Not to mention, her sister did not fall far from it either. In December 2008, her little sis served time for possession of controlled substances such as Xanax and Stilnox.
Albeit, the beautiful lady has cleared her name and is now working as a fitness model and influencer.
She founded and currently runs 'Fizzness,' a beauty-based wellness brand that sells powdered drinks, which are advertised to provide a daily dose of energy and beauty with antioxidants and adaptogens.
It seems at the moment that she is just enjoying her life and focusing on being healthy.
How Old Is Kayla Quick? Age And Body Measurements
Kayla Quick is a gorgeous lady, born on October 17, 1989, making her 33 years old.
Also, her zodiac sign happens to be Libra, and the people of this sign are known to be attractive, media-friendly, and an excellent communicator.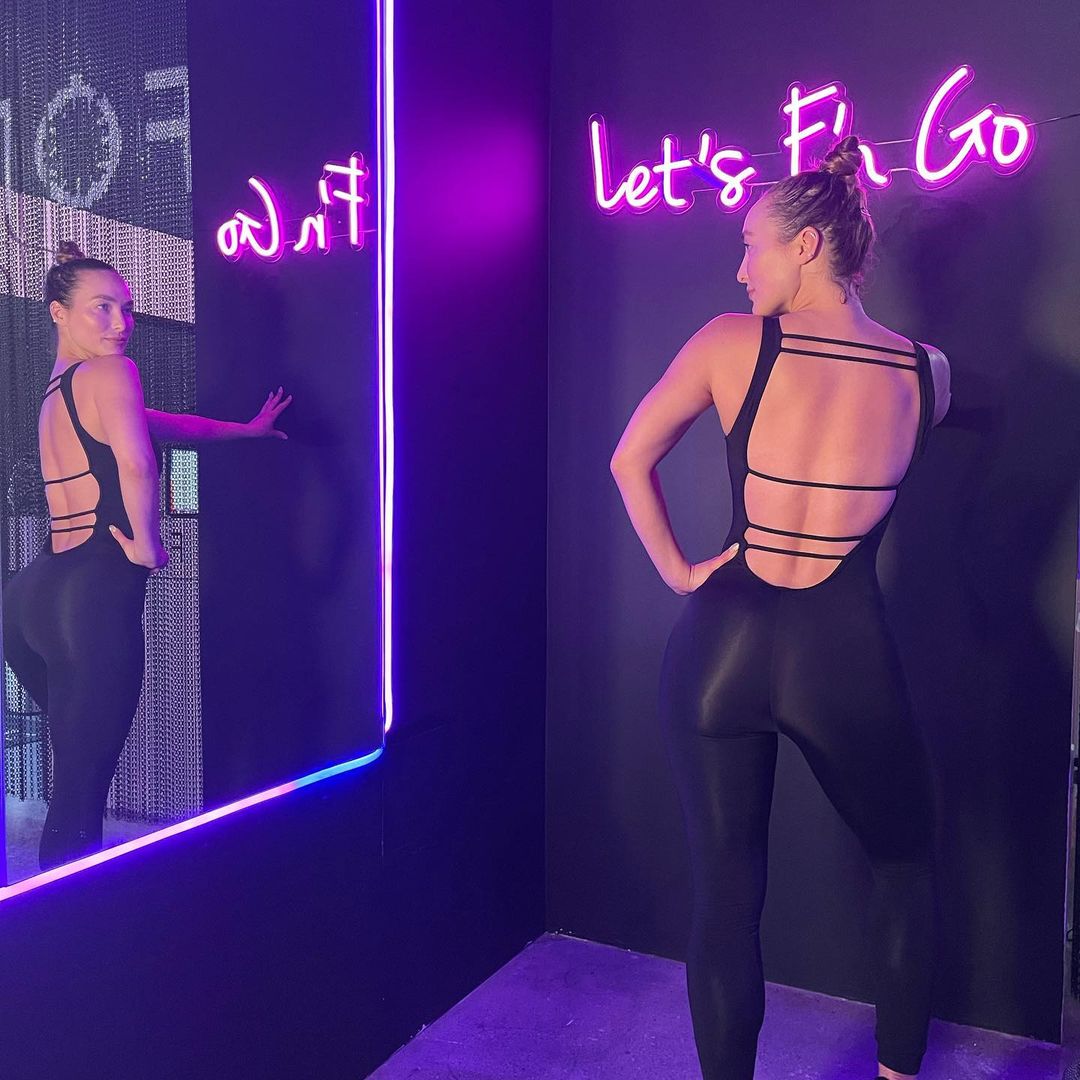 Likewise, the girlfriend of Michael Strahan stands at a height of 5 feet 7 inches, which is equivalent to 1.73 m. Likewise, she weighs around 123 lbs (56 kg).
Furthermore, the attractive woman flaunts long blonde hair and stunning blue eyes.
How Did They Meet?
There is no denying that the sole reason Kayla caught the public's attention is her relationship with the former football star, Michael Strahan.
It did not take long for the public to spot them together. How could they not? The two were not shy about showing their affectionate love for each other.
Looking more deeply into it, the couple seems to be dating since the 2015. In fact, they reportedly met at a bar in Port Charlotte for the first time, where Quick was working as a waitress.
Besides that, they were first spotted together at the 2015 Super Bowl after-party. It was that moment that left many asking who Kayla was and started digging deeper into her life.
Since then, the two have been dating steadily and living blissful life. Also, at the moment, Quick seems to be taking their relationship subtly.
Michael Strahan Was Married Twice Before Dating Kayla Quick
At the moment, Kayla's life before the limelight is a mystery. However, life of Michael is there for everyone to observe.
Before being romantically involved with Quick, Strahan used to be a married man.
To begin with, the former football star was married to his first wife, Wanda Hutchins, with whom he ended the relationship in 1996. With her, Strahan has two children, Tanita and Michael Jr.
Likewise, after the divorce, Michael went on and married Jean Muggli in 1999. Together the couple welcomed twin daughters, Sophia and Isabella.
But two years after they were born, the couple started having trouble with their marriage. And as a result, they parted ways in 2006.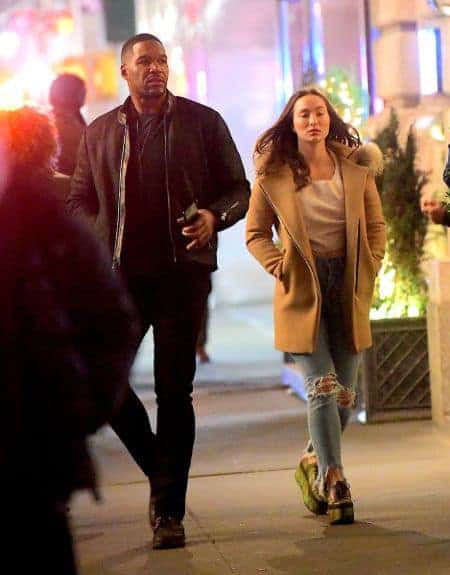 After so many unsuccessful relationships, many would have stopped, but Michael was not one of them. Instead, he started dating Eddie Murphy's ex-wife, Nicole, soon after their divorce.
Also, it did not take long for them to engage, as he proposed to her in 2009. Sadly, they failed to progress their relationship and ended their relationship in August 2014.
They explained it was their hectic schedules that resulted in their separation.
Who Is Michael Strahan?
By now, Michael Strahan has become a household name in the world of television.
One of the hardest working people in television, Strahan currently hosts GMA and co-hosts its spinoff with his co-stars Sara and Keke.
Likewise, Strahan also has his own daytime talk show called 'Live! with Kelly and Michael' with Kelly Ripa. He hosted the show from 2012 to 2016 and even won Daytime Emmy Awards twice.
The famous hosts left the show in 2016 to join GMA full-time. Despite his popularity on screen, Michael did not start as a media personality.
Many might not know this, but Michael is a former professional football player who spent 15 years playing for the New York Giants of the NFL.
Net Worth, Income, And Salary
Michael Strahan ended his NFL career with 15 years as the defensive player of the New York Giants and a Super Bowl win in his final season.
Right after that, the football player grabbed a job as an analyst on Fox NFL Sunday.
Though the work has proven to be hectic for his personal life but has been rewarding for his wallet. At the moment, Michael Strahan has an astounding net worth of $65 million.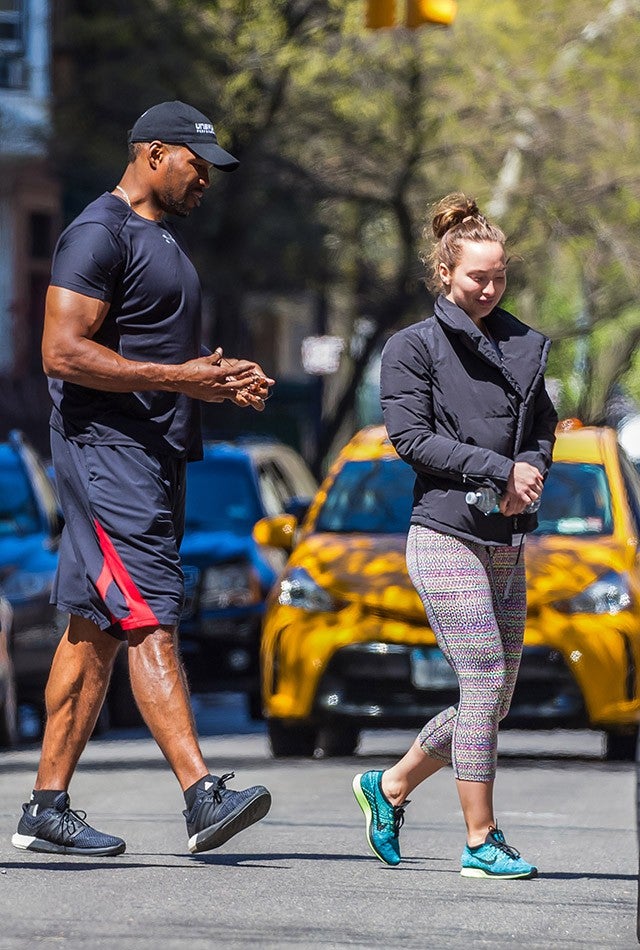 On the other hand, Kayla's net worth is estimated to be more than $1 million as of March 2023, which she has earned after running a successful beauty-based wellness brand.
The matters concluding her financial situation are unavailable, but she is earning decently through her business.
Social Media Presence
Kayla Quick is not active on any social media handles at the moment; however, she posts through her business Instagram account to promote her energy drink.
Instagram: 11.3K Followers
Popularity Graph
After getting into a relationship with Michael, Kayla became famous and was searched by many of her fans and well-wishers.
The line graph illustrates her 12 months of search interest.
Frequently Asked Questions (FAQs)