Kaylee Hartung is an American broadcaster who has contributed to CBS Network, ESPN, CNN, and ABC News. She was announced as the sideline reporter for Thursday Night Football on Amazon Prime Video in 2022. The charming sportscaster is arguably one of the best-working reporters at present.
Hailing from Baton Rouge, the 38-year-old joined NBC News' The Today Show as a National correspondent and has also served as an ABC sports reporter.
Having worked in several reputed broadcasting networks, Kaylee has a lot to show on her resume.
As such, even fellow hosts, bosses, and fans have come forth with nothing but praise for this accomplished lady.
Indeed, a story that started as an intern glimmered on the sidelines took off unforeseeably.
This article talks about this beautiful Journalist's early life, career timeline, net worth, and relationship status!
Quick Facts
| | |
| --- | --- |
| Full Name | Kaylee Hartung |
| Birth Date | November 7, 1985 |
| Birth Place | Baton Rouge, Louisiana. The U.S. |
| Nick Name | Kaylee |
| Religion | Christianity |
| Nationality | American |
| Ethnicity | Caucasian |
| Education | Episcopal High School; Washington Lee University |
| Horoscope | Scorpio |
| Father's Name | Unknown |
| Mother's Name | Unknown |
| Siblings | None |
| Age | 38 Years Old |
| Height | 5'2″/1.57 m/157 cm |
| Weight | 50 kg/110 lb. |
| Shoe Size | 7.5 |
| Hair Color | Light Brown |
| Eye Color | Dark Brown |
| Figure | Slim |
| Married | No |
| Boyfriend | None |
| Children | None |
| Profession | Anchor, Host, Reporter, Sportscaster |
| Net Worth | $3.2 million |
| Affiliations | CNN, SEC, ESPN, CBS, NBC, ABC |
| Active Since | 2007 |
| Social Media | Instagram, Twitter, Facebook |
| Last Update | November 2023 |
Early Life, Education, & Parents
Kaylee Hartung, a resident of Baton Rouge, Louisiana, was born on November 7, 1985.
Although her father and siblings' names remain unknown, she has a mother named Julie Tucker, who was incredibly supportive of her career choices.
Moreover, the Louisianan is an American citizen, as proven by her birth, and is of white ethnicity with an unclear ancestral origin.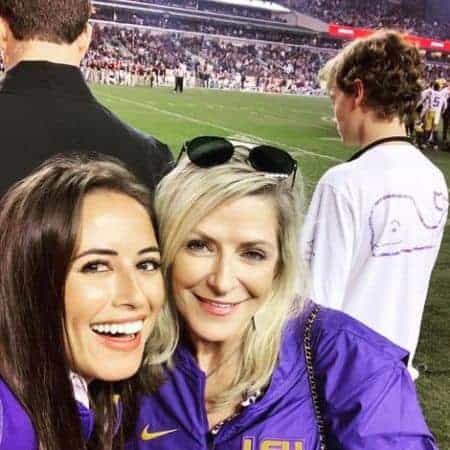 The last trait also seems accurate because little can be dug into her childhood and upbringing.
However, we found that the reporter received her education from Episcopal High School and graduated in 2003.
An ambitious Kaylee strived to add more qualifications to her portfolio by attending Washington & Lee University.
During her college life, Hartung passionately pursued Arts, Politics, and Journalism.
Eventually, an aspirant Louisianan graduated in 2007 with confirmed employment at CBS as a political news reporter.
From there on out, only success followed as she neither had to look back nor think about changing occupation.
If anything, the journalist enjoys her prime years working for the biggest networks almost within a few years of graduation.
Age, Height, & Body Measurements
Being born in 1985, the talented sportscaster is 38 years old as of 2023. Also, Kaylee is a Scorpio, rightfully determined to improve continually, brave enough to tackle complex issues, and undeniably secretive.
Additionally, Kaylee stands at a height of 5 feet 2 inches (1.57 meters) and weighs about 50 kg (110 pounds).
Despite her short stature, the Baton Rouge native doesn't fall short of impressing viewers with her presenting skills.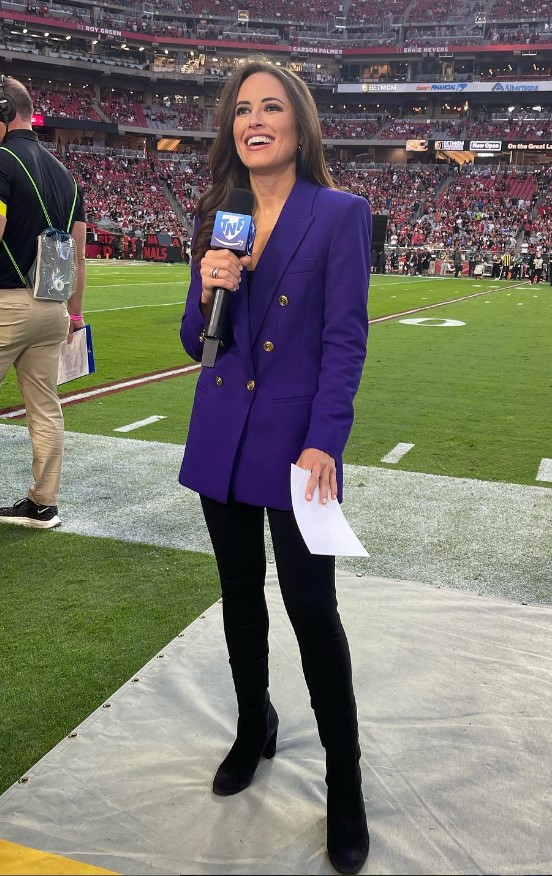 Hartung has such a dynamic personality that people can't help but gravitate toward her. Undoubtedly, she is a perfect mix of beauty and brains.
The reporter is natural and flaunts every look. If need be, Hartung can even pass as a model.
Reporting is not an easy task at all. Especially being available when the duty calls, keeping oneself composed, being perceptible, and engaging at all times are some qualities a reporter should possess, and Kaylee has it all.
Career: Sports Reporter (CBS, ESPN, ABC)
Hartung initially started as an intern at CBS and a proactive journalist, having produced, photographed, and edited a solo report.
This showed her capabilities to employers, and she was a featured correspondent for Unplugged Under 40 while working as a CBSNews reporter on the daily Washington Unplugged program.
At the same time, Kaylee garnered substantial attention when she moderated a debate between President Barack Obama and Senator John McCain.
Under the guidance of the legendary host Bob Schieffer, Hartung joined as his assistant.
The Louisianan had the privilege to serve as an associate producer of the program 'Face of the Nation,' which aired on Sundays. Her main task was to research, and the most notable was for the presidential debate and campaign coverages of 2008 and 2012.
Further
After a solid 5-year tenure with CBS, Hartung held a job at Longhorn Network. Simultaneously, ESPN recruited Kaylee in 2012 and got her to cover live games.
Her time at ESPN was highly nurturing, wherein she could indulge in sports-related journalism, which was always her passion.
Similarly, the 38-year-old covered college football, NCAA men's and women's basketball games, and College World Series.
All in all, Kaylee's service to ESPN and its subsidiary SEC network was extensive.
Eventually, a glorious career at ESPN came to an end when the Baton Rouge native departed for another globally renowned news network, CNN.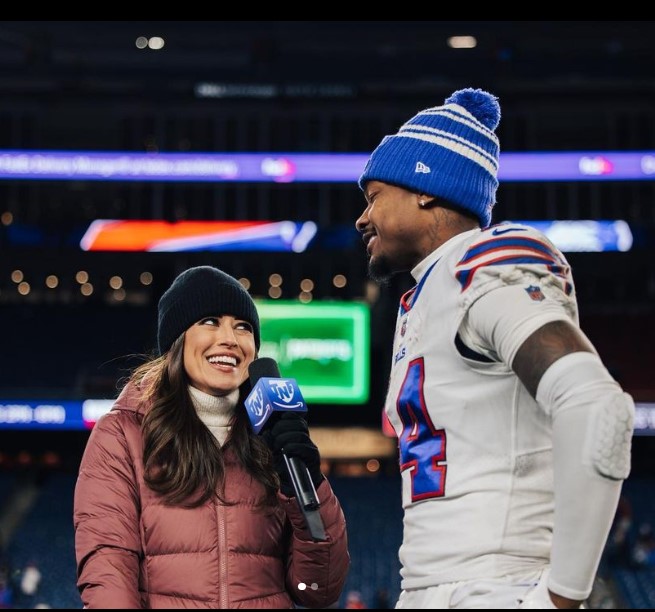 At CNN, the sportscaster got to show a side of hers as a news reporter.
As a result of her job at CNN, Hartung was fortunate to travel over the United States, covering different stories.
After working with CNN for two years, she joined ABC News as a correspondent in 2019 and appeared on Good Morning America.
Later in July 2022, Amazon announced her return to sports broadcasting as a sideline reporter for Thursday Night Football.
In less than a year with Amazon, Kaylee joined NBC News' The Today Show as a National correspondent and appeared with Al Michaels and Tony Dungy in NBC Sports' NFL Wild Card Weekend.
Net Worth, Salary & Income
Working for some huge networks requires an utter promise to the craft, seasoned with an aptitude for the field, and Kaylee has been doing it for more than a decade.
The Louisianan is estimated to have a net worth of $3.2 million as of 2023.
Hartung got a massive $1.3 million per annum at CNN, which speaks volumes about what the reporter can do.
Similarly, as a news anchor at ABC, she pocketed around $87.1k annually, per different online sources.
Her salary with Amazon is unknown, but we can assume that she earns in the six figures.
With extravagant fortune she has, the sportscaster lives a good life. Besides, as notable as a host, she is well known for her philanthropic efforts as well.
In other words, Hartung eagerly seeks to alleviate issues regarding the deplorable states of street kids.
She organizes fundraisers, donates to charities, and urges big companies to support her in such causes.
Kaylee Hartung Engages Critics
The former ESPN reporter Kaylee Hartung decided to mark a critic during a game broadcast and did great.
Hartung worked for ESPN's SEC Network but was part of the broadcast team covering Monday's College World Series game between LSU and Cal State-Fullerton.
The fan site Twitter account @CSFbaseball made some tweets fussing about her presumed bias, and Hartung responded with an image telling the critics that she doesn't need a map to Cal State-Fullerton's dugout.
Make no mistake, this is another SEC informercial. Kaylee Hartung is just an embedded LSU reporter.

— Fullerton Baseball (@CSFBaseball) June 16, 2015
Boyfriend & Married
Even though Hartung is a popular figure on television, her romantic life is nothing but a blank page to many. She is keen on keeping her private life away from the limelight and is a woman all to work.
Moreover, no evidence can verify her past relationships, and most of us are curious about her love life due to the ring she wears on her right finger.
Yet, a tweet from early 2013 suggested Kaylee dating someone.
The tweet was somewhat cryptic, which does not reveal anything of interest. Similarly, the Louisianan explained the kind of man she wanted in an interview. So, it might be that she is still searching for the right partner.
Further, a rumor started spreading of her alleged hookup with Met's baseball player Tim Tebow as soon as he broke up with model Olivia Culpo, although the rumor was sidelined as a lie.
Social Media Presence
The American reporter is an avid social media user. She frequently posts pictures of her reporting gigs.
You can find her on Instagram under the handle @kayleehartung, Twitter @KayleeHartung, and Facebook @Kaylee Hartung.
Instagram: 98.5k followers
Twitter: 102.2k followers
Facebook: 24k followers
Popularity
Hartung is a popular household name in the world of sports broadcasting, making her famous within and outside the States.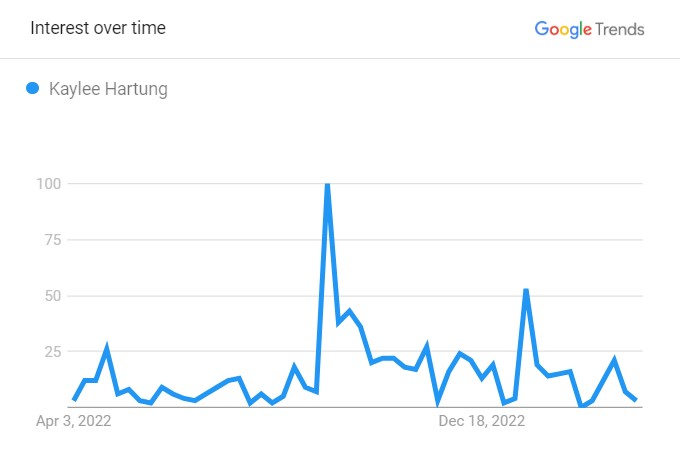 The above graph shows the fluctuating popularity of Kaylee Hartung based on Google searches in the United States over a year.
Frequently Asked Questions (FAQs)
Is Kaylee Hartung married?
The news of her getting married is yet to come. The information of her dating anyone hasn't been out.
Where is Kaylee Hartung now?
After working for ABC News for three years, Kaylee Hartung became the sideline reporter for Amazon Prime Video's "Thursday Night Football" NFL telecasts. She joined NBC News in January 2023.
How much did Amazon pay for Thursday Night Football?
Amazon is set to broadcast 15 TNF games per NFL season for the next 11 years, paying around $1 billion annually for the streaming rights.
Is Kaylee Hartung still with ABC News?
Kaylee Hartung has left the ABC News network. In July 2022, she was announced as the sideline reporter for Thursday Night Football on Amazon Prime Video, and later in January 2023, she joined NBC News.