Kiki Milloy, a softball player at the University of Tennessee, got athletic agility & passion from her parents. Her father is the retired NFL player Lawyer Milloy.
Not to mention, her mother, Claudine Milloy, is a former collegiate track athlete.
Kiki thrives on carving her name into the big league to escape the fame eclipse of her father. But there is no denying that her parents are her biggest supporters.
Well, her sisters also share the same passion- her younger sisters: Tia & Breya, are into softball too. Kiki's eldest sister Amirah is a former softball player who now works at Amazon.
Milloy is an outfielder at the Tennessee Volunteers, where she became the 29th student to receive The Torchbearer Award.
On February 8, 2020, she made her first-ever collegiate home run as a freshman against Northwestern.
In May 2023, with more than 23 home runs & counting, Milloy surpassed Tennessee's single-season record for home runs.
Moreover, she plays for the United States women's softball team- represented them at the 2022 Japan All-Star Series and won the 2022 Canada Cup Champion (scored two home runs).
Kiki Milloy Parents: Lawyer And Claudine Milloy
One of four daughters, Kiki Milloy, was born on November 10, 2001, to Lawyer and Claudine Milloy. Both of her parents have enthusiasm for athletics.
Kiki's father, Lawyer Milloy, is a former NFL player who played for 15 seasons with different NFL teams before retirement in 2010.
During his playing career with the New England Patriots (1996- 2002), he became the Super Bowl XXXVI champion. The retired football safety player had stints at Buffalo Bills, Atlanta Falcons & Seattle Seahawks.
As for her mother, Claudine (b. December 14, 1971), she was a track athlete at the University of Washington & became a two-time All-American track athlete.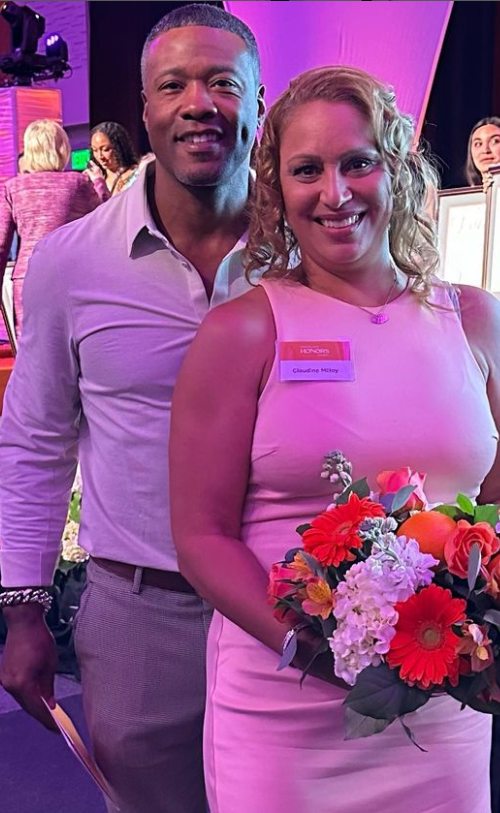 As reported, Kiki's parents met at the University of Washington and began dating shortly after.
After nearly a decade of their relationship, Lawyer & Claudine married on April 20, 2005. They celebrated their 15th wedding anniversary in 2020.
Together, the duo became parents of four kids, all daughters, including their up-and-coming softball star daughter Kiki.
More On Family: Milloy's Sisters
Kiki Millloy is the second-eldest of four sisters.
Her elder sister is Amirah, born on April 9, 1997, while her two younger sisters are Tia Milloy (b. September 21, 2006) & Breya Milloy (b. February 8, 2012).
Growing up, the Milloy family didn't offer any sweeteners. She discusses what it's like to play in the SEC, what it's like to grow up in a family of athletes, and how passion is a powerful force.
The oldest sister, Amirah, recalls returning after a game on occasion and meeting her father, Lawyer, in the backyard batting cage to take swings.
That is how Kiki is similar to Lawyer, a former All-Pro NFL safety who also played baseball and football in college at Washington.
She is all-business, especially during games, and shares his toughness, rivalry, and will to succeed.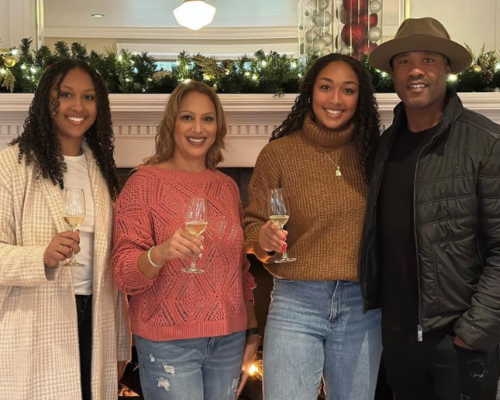 Kiki is the most intense person, and she gets it from her dad.
Since she arrived on campus, Kiki's drive has elevated her to the position of the best player for the Lady Vols. She used to live in her own little world, though, and taking on a leadership position is new for her, according to Lawyer.
Kiki had to master the last aspect of leadership as she started her senior season: knowing how to give other players more control.
The fall season brought more difficulties in her personal life than usual for Milloy, who had previously avoided having extraneous problems affect her softball game.