It takes a lot of hard work and struggles to become one of the most popular hosts and an anchor in the television and broadcast industry. One such personality who has become successful is Kit Hoover.
She is an American TV host, television personality, and broadcast journalist currently serving as the host for 'Access Hollywood' and co-host of 'Access Daily with Mario & Kit.'
Kit has worked as a sportscaster for ESPN and Fox News. She has also been a writer for the TV Guide, a host on The View, and a sideline reporter on Shaq Vs.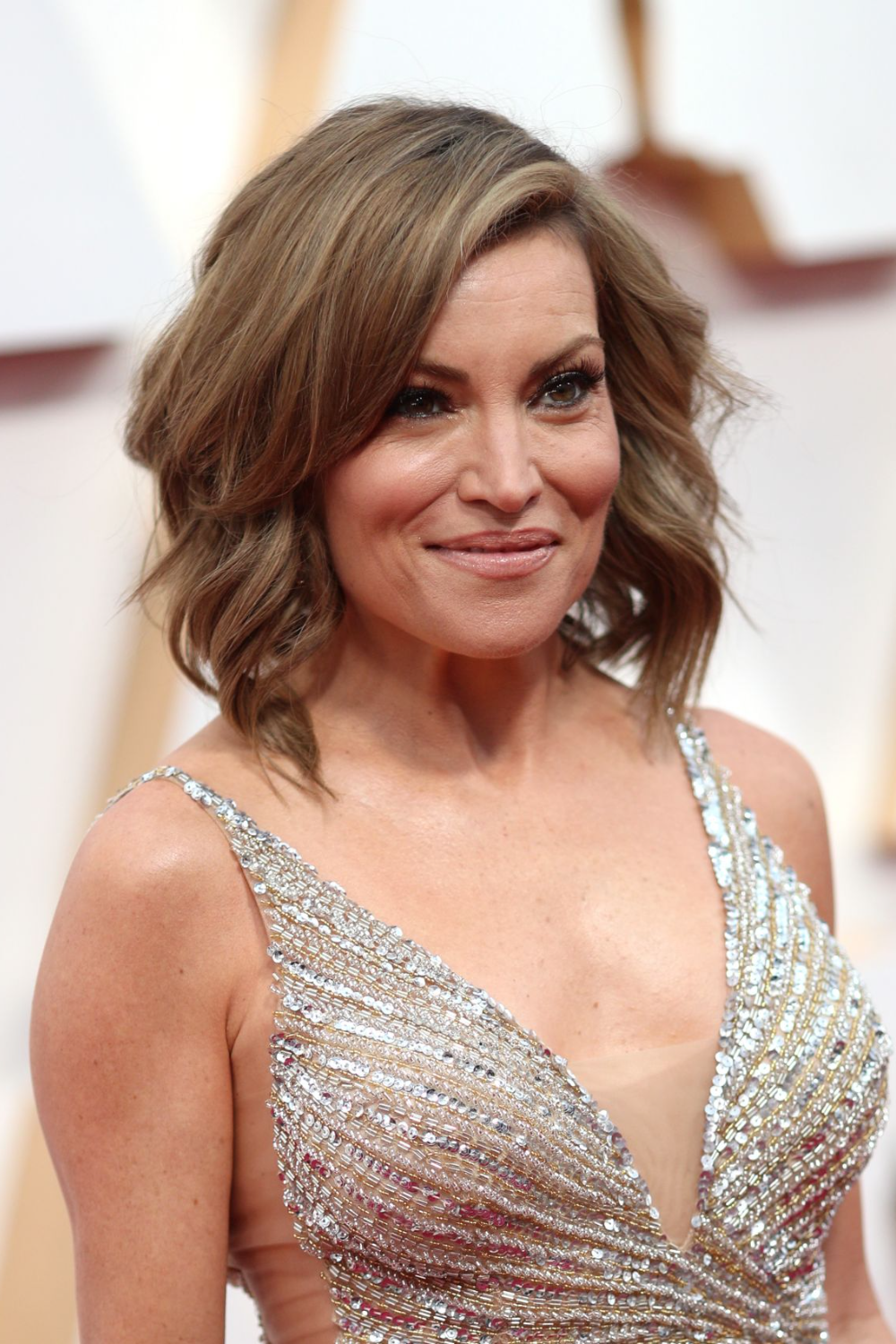 On January 3, 2023, the American TV host revealed on "The Kelly Clarkson Show" that 6 of her bridesmaids have been diagnosed with breast cancer.
Despite all the ups and downs in her career and personal life, she has always stood firm and focused on her career and passion throughout her life.
This article includes details about her personal life, career, and net worth. So, please stick to the article to the end.
But before that, let's go through her quick facts.
Quick Facts
| | |
| --- | --- |
| Full Name | Kit Hoover |
| Birth Date | July 29, 1970 |
| Birth Place | Atlanta, Georgia |
| Religion | Christianity |
| Nationality | American |
| Ethnicity | Irish |
| Education | Marist School, University of North Carolina |
| Horoscope | Leo |
| Sibling | Craig Hoover (Brother) |
| Age | 53 Years Old |
| Height | 5'8″/1.72 m/172 cm |
| Weight | 56 kg/123 lb |
| Hair Color | Brown |
| Eye Color | Brown |
| Figure | Curvy |
| Relationship Status | Married (Crowley Sullivan) |
| Children | Campbell Sullivan, Crowley Sullivan Jr, and Hayes Sullivan |
| Profession | Sports Broadcaster and Journalist |
| Net Worth | $3 Million |
| Currently Works At | Access Hollywood and Access Daily with Mario & Kit |
| Affiliations | Access Hollywood |
| Active Since | 1995-Present |
| Social Media | Instagram, Twitter, Facebook |
| Last Update | November 2023 |
Early Life, Education, & Parents
Kit Hoover was born in Atlanta, Georgia, on July 29, 1970. The television host has not spoken about her parents, as she respects their right to privacy.
She attended Marist School in Brookhaven, Georgia. During high school, Kit was a track star who won miles and two miles running competitions for three consecutive years.
Later, the American broadcaster joined the University of North California and graduated with a BA in journalism.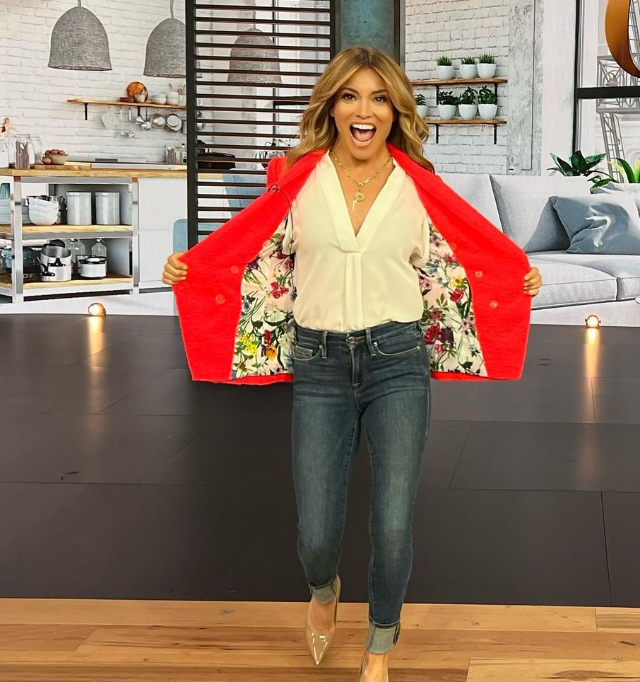 Despite being an Irish descent, Hoover identifies herself as a proud American citizen.
Her birth sign is Leo which includes the traits of being confident, comfortable being the center of attraction, luxury-loving, and big-hearted.
Age, Height, & Body Measurements
Kit has been working in the television and broadcast industry for a long time. As we mentioned above, she was born on July 29, 1970, and is 53 years old as of 2023.
Although Hoover is very passionate about her work and career, she takes a break from her work on July 29 to celebrate her birthday.
Kit stands tall at 5'8″/1.72 m/172 cm and weighs 56 kg/123 lb. She keeps her body at ease and looks confident whenever she faces the camera.
The American sportscaster has a charming personality which is considered perfect for sportscasting. Her body figure makes her one of the world's most attractive and most liked sports broadcast journalists.
Furthermore, Kit works out regularly and follows a strict balanced diet to maintain her curves.
Career
Success does not come overnight, as you must struggle and work hard to achieve your dreams. Likewise, Kit did not become who she is today overnight.
Hoover has worked her way up to success. She has worked with many broadcasting companies in her life. We will discuss her career below.
Road Rules
After she graduated from the University of North California, Kit started her TV career as a cast member for a reality TV show called Road Rules: the USA – The First Adventure, an American reality show that featured college students.
The MTV reality show started in 1995, and Kit Hoover was the cast member in the show's inaugural season.
Hoover gained some recognition through the show and was admired by many people. Following the popularity, Kit was hired by American Journal as an entertainment correspondent.
During the show's tenure, Kit worked alongside Carlos "Los" Jackson, Allison Jones, Shelly Spottedhorse, and Mark Long.
Fox Broadcasting Company
By the time she started working for the American Journal, Kit had already gained popularity. Later, she joined Fox News of the Fox Broadcasting Company in 1999.
She served as the correspondent for Fox News, Fox Files, The Pulse, and Celebrity Spotlight. Hoover also co-hosted the latter.
While working for Fox Broadcasting Company, Kit hosted her show named 'Fox Rules with Kit Hoover.'
Career In ESPN
After her successful career at Fox Broadcasting Company, Hoover joined ESPN in 2003. She joined the company as the co-host of the popular ESPN2's innovative morning show 'Cold Pizza.'
She used to conduct interviews and present highlights on the daily weekday two-hour program. During her time on Cold Pizza, she covered numerous sports events like the 2004 Olympics, the 2002 Super Bowl, and many more.
She continued her role at her dream job for ESPN and covered tennis matches. Unfortunately, Kit left ESPN in September 2006.
2006 To Present
Despite leaving her work as a host on ESPN, Hoover is actively working in the journalism and broadcast field.
After quitting her ESPN job, Kit joined TV Guide Channel as a correspondent, working from 2006 to 2008 for two years. She then hosted Six Flags TV around the States in 2008.
Hoover also appeared as a host of a top-rated TLC TV series, Real Life Real Simple, from 2008 to 2009. Later, she appeared on Shaquille O'Neal's sports show Shaq Vs. on August 3, 2010.
Hoover then continued to work in the front as a co-host and as well as a reporter. She currently serves as the anchor of Access Hollywood and co-host of Access Daily with Mario & Kit.
Despite all the Ups and Downs in her career, Kit Hoover has been actively working in the broadcasting industry, and her failures and downfalls have become the biggest inspiration for her to work harder.
Personal Life, Husband, & Children
Kit is a TV personality, and most people know her as the Host of Access Hollywood. But she is a different person and a dedicated mother if we dive into her personal life.
Hoover married Crowley Sullivan in 1999. Crowley is the general sports manager for MANDT VR, a media studio that focuses on producing premium VR and mixed-reality content.
The couple has three adorable children; two daughters, Hayes Hoover and Campbell Hoover, and a son Klark Hoover.
The birth details of their children, ages, and education details are currently unknown. We will update you soon if any new information surfaces on the internet.
Coming to the most surprising personal facts about Kit, she admitted to having done facial plastic surgery in an interview.
Salary & Net worth
One of the entertainment industries with loads of money is media and broadcasting. The workers and broadcasting channels are paid heavily, especially those with experience and valuable assets.
With all the experience and skills Kit Hoover has gathered throughout her career, there is no doubt that she makes a pretty handsome amount of money.
Kit has a net worth of $3 million as of 2023.
Although the salary details of Kit Hoover remain a secret, she has made tremendous contributions to the field of sports.
Social Media Presence
Being a popular TV personality and a broadcaster, one needs to stay active on social media and be in touch with the latest technology.
Considering this, Hoover is also active on social media platforms like Facebook, Instagram, and Twitter.
Instagram: 85.2k followers
View this post on Instagram
Twitter: 26.9k followers
Facebook: 15k followers
Kit regularly uploads her pictures on all three platforms. Moreover, she also posts information about her professional and personal life.
Popularity
The American television host is renowned as the host of Access Hollywood and co-host of Acess Daily with Mario & Kio.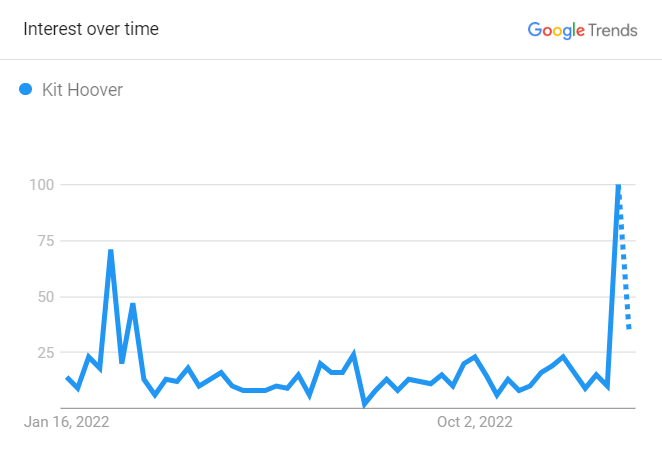 The graph shows her search graph for 12 months.
Frequently Asked Questions (FAQs)
Is Kit Hoover involved in any controversies?
Kit was controversial due to her emotional comment defending Billy Bush after the scandal.
Did Kit's husband win Emmy Award?
Kit's husband, Sullivan, won the Emmy Award for his work at MANDT VR as a producer.