Kosuke Hagino has accomplished everything a person can dream about and is pursuing and gaining more in life.
Hagino is a former Japanese competitive swimmer specializing in the individual medley and 200 m freestyle.
The four-time Olympic medalist is notably known for winning gold in the 400m individual medley at the 2016 Summer Olympics.
He is the only two Asians who have been voted for World Swimmer of the Year.
Therefore, let's know more about the over-achiever. But first, here is your shortcut to Hagino's life.
Quick Facts
Full Name
Kosuke Hagino ((

萩野公介)

Date of Birth
15 August 1994
Birth Place
Oyama, Japan
Nick Name
Rising Son
Nationality
Japanese
Zodiac Sign
Leo
Age
28 years old
Height
5'10" (1.77m)
Weight
71 kg (157 lb)
Hair Color
Black
Eye Color
Dark Brown
Build
Athletic
Father's Name
N/A
Mother's Name
N/A
Siblings
N/A
Marital Status
Married
Wife
Miwa
Children
1
Profession
Former Competitive Swimmer
Active Years
2012 – 2021
Coach
Norimasa Hirai
Professional Wins

FINA/Arena Swimming World Cup 2012
FINA Swimming World Cup 2013
12th FINA World Swimming Championship (25m) 2014
17th Asian Games 2014
Olympic Games Rio 2016

Gold Medal Counts
12 Gold Medals
Net Worth
$1 million – $5 million
Social Media
Instagram
Merch
FC Carino Kosuke Hagino
Last Update
March, 2023
Kosuke Hagino | Early Life & Childhood
Born on 15 August 1994, in Tochigi, Japan, Kosuke Hagino started swimming before he was one.
Furthermore, Hagino confronted that he was average at any sports involving a ball.
Unfortunately, Kosuke Hagino's parents stay away from the limelight and let their kid enjoy his fame independently.
However, Hagino shared that his father is a massive fan of the Sunday Morning show and shared a picture of the two via his Instagram.
Hagino attended Sakushin Gakuin High School. Moreover, after a banging entry into the Olympics, he reportedly had talks with David Salo at the University of Southern California and Gregg Troy at the University of Florida about attending either school.
However, the versatile swimmer decided to stay back home and study at Toyo University Hajusan Campus.
Although Hagino is private about his childhood, he grew up well-loved.
Kosuke Hagino | Age, Height & Appearance
Standing tall at 5 feet 10 inches, Kosuke Hagino is one good-looking lad with a charming face.
His jet black hair perfectly suits his fair skin, and his lovely smile spares no emotional soul.
Furthermore, Kosuke Hagino has an athletic body as a former competitive swimmer. Moreover, he cares about his diet and keeps a healthy routine.
Hydrating in and out, Kosuke has maintained quite an impressive skin, and his humble personality is as alluring as his skin.
Kosuke Hagino | Career & Stats
As mentioned earlier, Kosuke's love for swimming is as old as him. So he started swimming before turning one.
Well, the bummer is, like Hagino's career started early, his retirement came very early to his fan's expectations.
But how did Kosuke Hagino's career start, and what is his career highlight?
International Breakthrough
Kosuke Hagino's career started at the 2012 Olympics held in London. He qualified in the 400 m individual medley heats with a new Asian record of 4:10:01 and won his first international medal with a bronze in the event.
Furthermore, Kosuke's fame grew in the 2013 World Championships, where he had qualified for a full slate of events, including 200m, 400m freestyle, 100m, 200m backstrokes, and 200m, 400m individual medley.
In the first event, the 400m freestyle, Hagino won his first silver medal at the World Championships with a new Japanese record.
Likewise, Hagino won a silver medal in the Finals of the 100m stroke, placing seventh in 53.93. Well, this was just a start for him as his career breakthrough began in 2014.
Pan Pacific Championships & Asian Games
At the 2014 Pan Pacific Championship, Hagino won two gold and three silver medals.
On day one, Kosuke swam in the 200m freestyle, earning his first medal at the meet.
Similarly, he swam in the 400m individual medleys in the second event, fastest in the heats with 4:11:48.
Then, having settled for silver in the 4×200 m freestyle relay, touching first for Japan in the first lead, finishing second to the U.S.
Also, Hagino earned this third silver medal at the third event, and in the 200m backstrokes, he finished last, making it the only medal-less event.
On the four, Hagino's final event, he earned his second gold of the meet, competing against American legends Michael Phelps, Ryan Lochte, and Tyler Clary.
Likewise, at the 2014 Asian Games, Hagino swam seven-for-seven, earning four golds, one silver, and three bronze medals, making him the Most Valuable Player.
Moreover, he became the first and only Japanese to be awarded the World Swimmer of the Year at the event.
According to SwimSwam, Hagino was more thrilled to receive his first-ever MVP and was happy with his performance.
Hagino further said, "It was significant for me because I had a chance to compete with big names such as Park Tae-Hwan and Sun Yang."
Continued Success At The Olympics
The Japanese wonder, Hagino's success continued throughout the Olympics.
At the 2016 Olympic games held in Rio de Janerio, he qualified third in the heats and bagged gold for the 400m individual medley.
Kosuke broke his Asian record with a time of 4:06:05, winning Japan's first-ever gold for this event.
The big win is considered his first victory at the Olympics & World Championships, as his most significant success dates back to the Pan Pacific Championship.
Moreover, he became the first Asian man to win a silver in the 200m individual medley and earned a bronze in the 4x200m freestyle relay.
However, Hagino decided not to defend his 400m individual medley title at the 2020 Olympics and finished sixth in the 200m unique medley event.
He swam against his long-standing rival, Daiya Seto, during his last individual race. Sadly, in 2021, Hagino announced his retirement.
Retires To Complete His Education
The last male swimmer from the country to grab the 2016 Olympic gold medal, Kosuke Hagino, informed his team of his decision to retire on 24 August 2021.
Hagino confirmed his retirement at a press conference in Tokyo in 2021.
"I'd decided that my last race would be at the Tokyo Olympics."
Hagino further added that he was happy and had no regrets. However, he also said that he had a solid inner resolve to bring it to an end.
Kosuke concluded his retirement statement by saying he wants to try many things and is looking forward to the next chapter in his life.
By the next chapter, Hagino had already planned to complete his education at Toyo University.
Kosuke Hagino | Net Worth
Remarkably known for his unique ability, Kosuke will forever be remembered as the 'Rising Son' in Japanese swimming history.
Hagino made his career debut as a high-school student at the 2012 Olympics.
Therefore, Hagino's resilience set him apart from other Japanese, winning five titles at the 2013 national championships before being named the MVP at the 2014 Asian Games.
Hence, the continued success significantly elevated Kosuke Hagino's net worth.
However, despite the sport being watched by millions worldwide, swimmers earn lesser amounts of money than other professional athletes.
Endorsements & Earnings
The majority of professional swimmers' earnings comprise their sponsorships. Hence, Kosuke Hagino's net worth, being the finest of his time, is significantly impacted by sponsors.
One of Hagino's sponsors is Nike. He signed with the athletic mega sportswear company Nike in 2017, being the first Japanese swimmer to sign with.
Kosuke earns a hefty sum from Nike sponsorships alone and free gear. He also signed a sponsorship agreement with Bridgestone.
With the sponsorship in place throughout March 2022, he will be supported through two gigantic events in Japan, the 2020 Olympic Games and the 2021 FINA World Championships.
Besides proving to be an effective weapon in Japanese swimming, Kosuke Hagino gives off posh energy from his vacation posts via Instagram.
Kosuke Hagino's Dream into Fruition
Kosuke Hagino was an asset to Japan in swimming, and his departure was undoubtedly saddening. However, he started an online hometown called .nogiha.
In his online venture, Kosuke has talked about finding the purpose of his life and realizing it's about making someone happy.
Kosuke writes that he went into a slump after winning the gold medal at Rio Games.
After the plunge away from swimming, he immersed himself in his favorite activities other than swimming and realized his dream to create a village.
As spontaneous as Kosuke's online village is, he shares his wish to work with people and make .nogiha a place to find happiness, goals, and dreams.
Interestingly, the virtual village is very accessible to those who love water, world heritage, hot springs, horses, and basically nature at a reasonable price.
The generic village fee is priced at $76.24 (¥8,800), while special discounts for college students, i.e., only $28.59 (¥3,300).
Therefore, Kosuke Hagino's net worth is aided by his venture.
Know More About Patrick Hager and His Whereabouts. The EHC Muchen's ice hockey star started his journey in 2005 and relished his job>
Kosuke Hagino | Wife
As mentioned earlier, Japanese former competitive swimmer prefers confidentiality strictly.
Therefore, news about his personal life is scarce to highlight in either national or international news.
However, Kosuke Hagino's wife, Miwa, is a reputed singer. The couple dated for several years before sharing vows for a lifetime.
Hagino and Miwa reportedly met in October 2016 while working in television together. Interestingly, Hagino's wife was too nervous to say much to him, per se.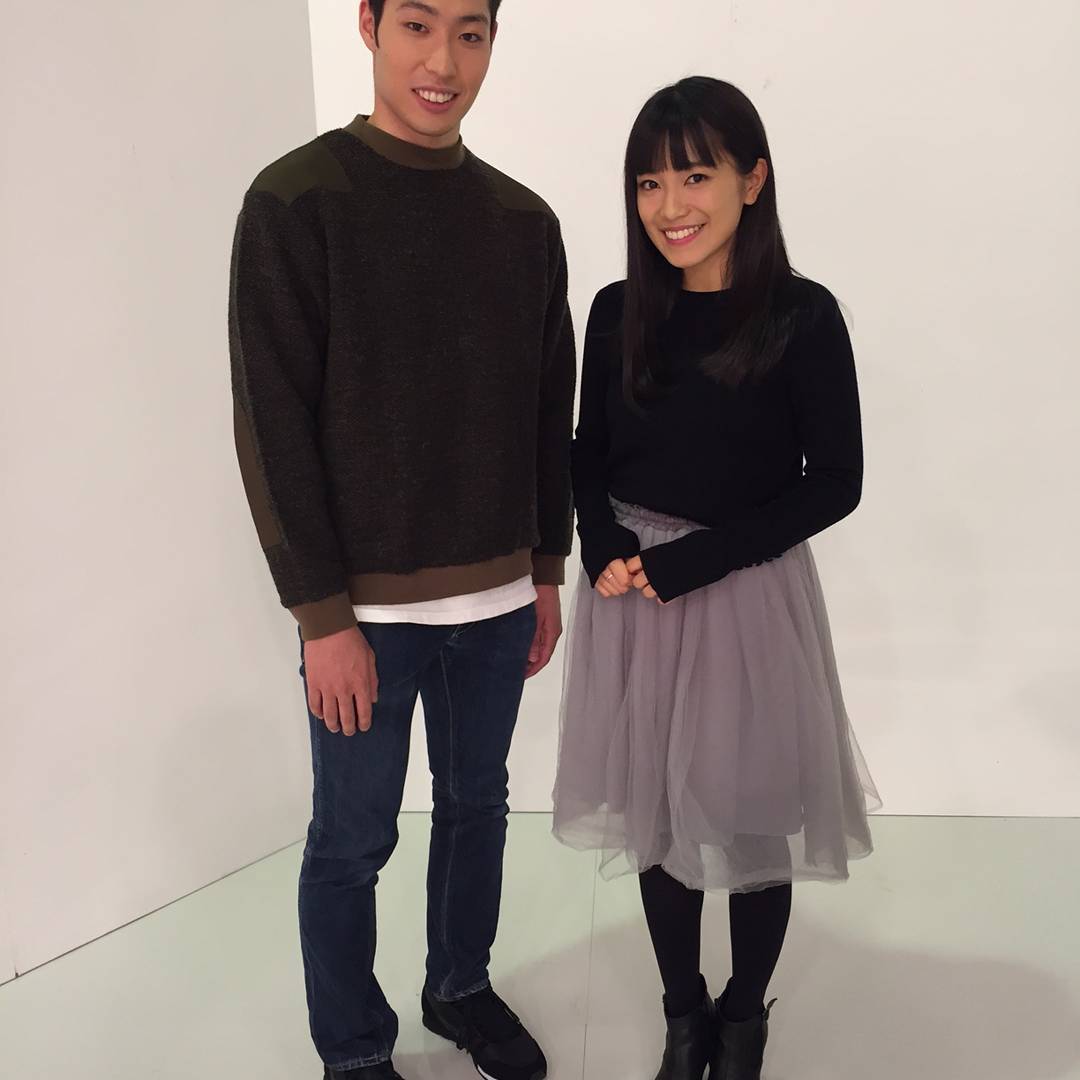 Moreover, Hagino and his spouse, Miwa, were engaged for a few months before exchanging vows in 2019.
Besides, Hagino became a father before the Olympics hosted in Japan in 2020. Moreover, the Hagino couple welcomed their first child during the winter of 2019.
Unfortunately, both Hagino's wife and baby are away from the spotlight as they wish to grow their only kid ordinarily.
Interesting Facts
Kosuke Hagino loves public baths.
During his stay in Germany, Kosuke Hagino drank beer worldwide.
Hagino is very interested in environmental and social issues.
Kosuke has a deep knowledge of horse racing.
Hagino's goal is to visit all World Heritage sites in Japan.
Also, Know About Pieter Timmers, who has earned several awards in his name, including the silver medal in the 100-meter freestyle at the 2016 Olympics >
FAQ
What happened To Kosuke Hagino?
Kosuke Hagino decided not to defend his 400m individual medley title at the 2020 Olympics and has retired to complete his college.
As of now, the 28-year-old former swimmer lives life as a husband, a father who continues to work with Nike.