Tommy Edman wife has been in the limelight in recent times. The article mainly focuses on Edman's private life regarding his wife, Kristen Edman, and family.
Thomas Hyunsu Edman is a professional baseball shortstop and second baseman for the St. Louis Cardinals of Major League Baseball (MLB). He was born on May 9, 1995, in Pontiac, Michigan, USA.
Edman played baseball for Stanford University for three seasons before being chosen by the Cardinals in the sixth round of the 2016 MLB Draft.
Before making his MLB debut in 2019, he competed in their minor league system. He then soon joined their starting lineup, playing a variety of infield and outfield positions.
In 2021, he received a Gold Glove Award for being the best defensive second baseman in the National League.
Edman and the Cardinals reached a one-year, $4.2 million contract on January 13, 2023, avoiding salary arbitration.
On the international level, he represented the South Korean national baseball team.
Tommy Edman Wife: Kristen Edman
The wife of Tommy Edman, Kristen Edman, is a well-recognized figure for his social media fans as he often uploads several pictures with her.
With about 80K on his account, Tommy gets good responses to his posts. Tommy and Kristen got married on November 23, 2019.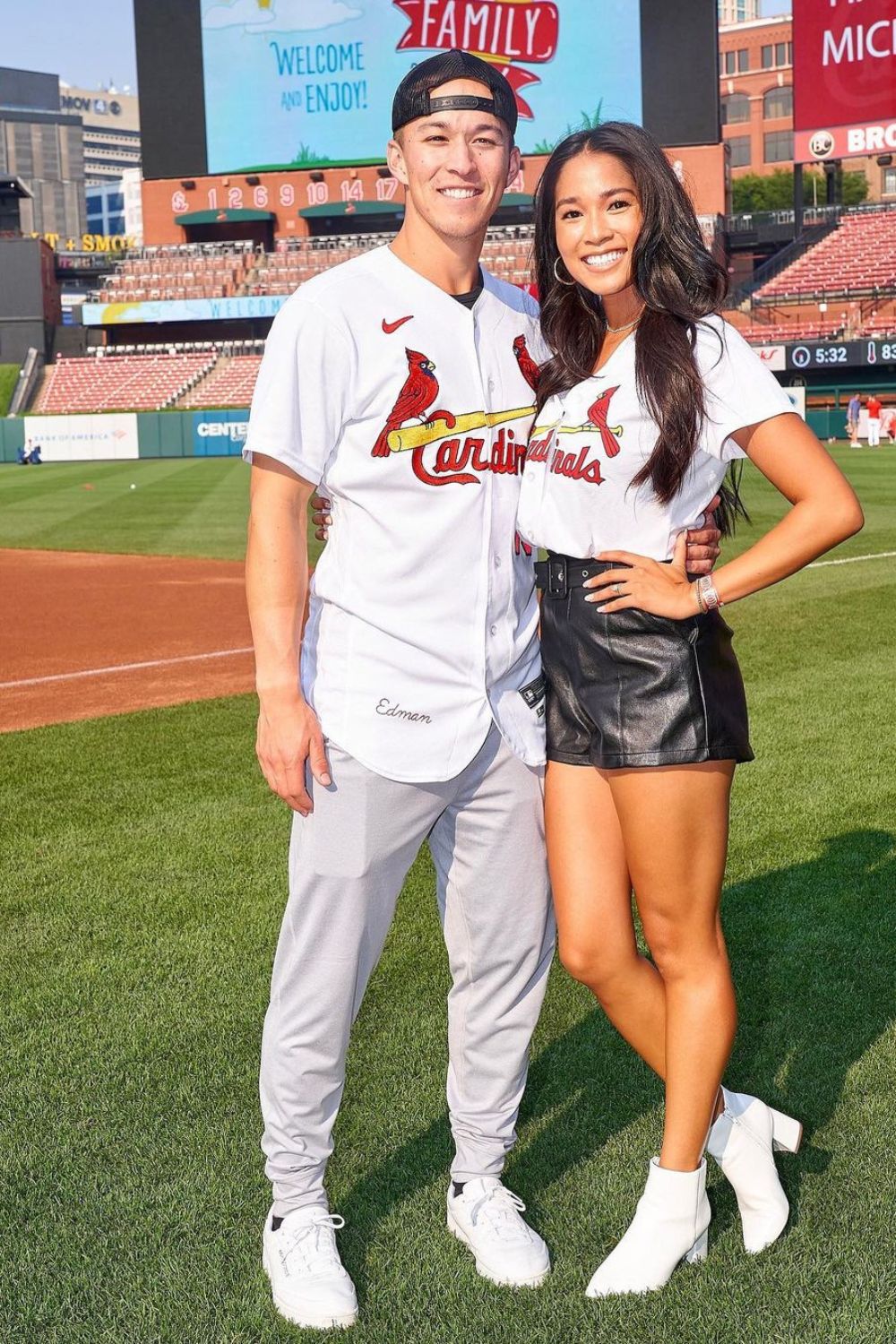 Since January 2017, the couple had been dating each other, and in December 2018, Tommy and Kristen made their engagement public.
Kristen Edman was born on August 12, 1994, in Poway, California. Her family belongs to a mixture of Asian and Mexican ethnic roots.
She was raised by her father, Toshi Shiotani, and mother, Terry Shiotani, along with one brother, Toshi Shiotani Jr., and two sisters, Kassy Shiotani and Kimber Shiotani.
Kristen's parents have been happily married for the past 34 years.
Since June 2018, she has been employed as a teacher at Poway Unified School District.
In addition, Kristen is also a real estate agent as she joined Compass & The Laura Sanders Team in 2022.
She has more than 5K followers on her Instagram account, and her husband is featured on her feed.
Though it has been more than three years of their marriage, the couple still has not had a child.
Tommy Edman Parents & Siblings
John Edman is the father and Maureen Kwak is the mother of the baseman Tommy Edman. The parents come from a mixed ethnicity. John is from the United States, whereas Maureen has Korean roots.
Tommy's father went to Bloomfield Hills Cranbrook Kingswood. He also played baseball while being at Williams College in Massachusetts for an Economics degree in 1993.
Additionally, from 1997 to 1999, John worked as a part-time assistant baseball coach at the University of Michigan.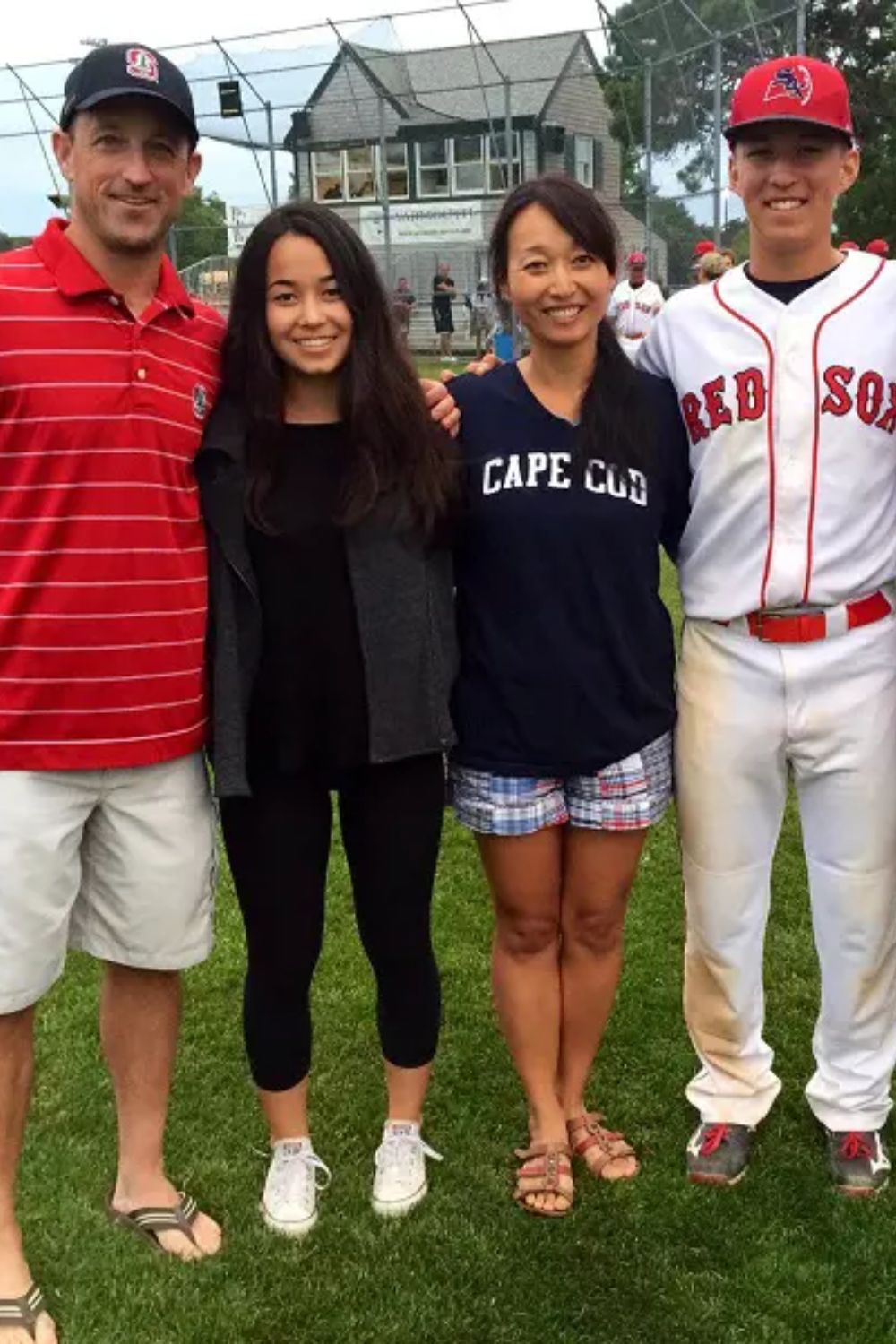 Tommy grew mature in his baseball games under the mentorship of his father. Both the father and the son are crazy about sports, especially baseball.
Similarly, Maureen, the player's mother, is employed at San Diego's Rady Children's Hospital.
She immigrated to the U.S. when she was a little child and later married an athletic family.
The athlete has two siblings; Elise, the smallest, and Johnny, the oldest.
Johnny works in research and development for the Minnesota Twins. He tries not to miss a chance to attend his younger brother's every game.
Likewise, Elise played volleyball at Davidson College and worked as a Systems Engineer for the Cardinals. All three siblings are supportive and great admirers of one another.