Lee Haney is an American bodybuilder and winner of eight consecutive Mr. Olympia titles. He is considered a legend of bodybuilding's golden era.
The proficient posing, atypical mass, and unbeatable body consistency made "Total-Lee Awesome" legendary bodybuilders.
Lee was winning titles as a teenager in 1979 and was unstoppable until he retired in the early 90s. Also, he has beaten the great Arnold Schwarzenegger, a seven-time winner of Mr. Olympia.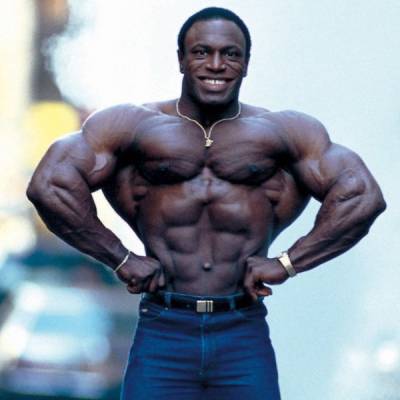 Moreover, Lee is the youngest bodybuilder to record at 24 and the youngest one to retire from the games at 31.
He is currently working as a youth mentor, consultant, nutrition specialist, and fitness trainer.
In this article, we will dive into Haney's early life, career, age, height, weight, personal life, net worth, and other lesser-known facts about him.
Quick Facts
Full Name
Lee Haney
Nick Name
Total-Lee Awesome
Date of Birth
November 11, 1959
Place of Birth
Spartanburg, South Carolina
Residence
South Carolina, USA
Religion
Christianity
Nationality
American
Ethnicity
Black
Father's Name
Not Known
Mother's Name
Not Known
Siblings
One brother and one daughter
Education
Graduated in Youth Counseling
College
Spartanburg Methodist College
Zodiac Sign
Scorpio
Age
63 Years Old
Height
5 feet 11 inches (181 cm)
Weight
111 kg (off-season)
Eye Color
Dark Brown
Hair Color
Black
Build
Muscular
Body Measurement
Not Known
Marital Status
Married
Girlfriend
Shirley Draper Haney
Children Names
Olympia Haney (Daughter) and Joshua Haney (Son)
Profession
Former Professional Bodybuilder
Mentor
Danny Rogers
Wins
8 times Mr.Olympia Winner
Debut Year
1975
Idol When Growing Up
Robby Robinson
Awards and Achievements

Arnold Classic Lifetime Achievement Award

Enlisted in the International Sports Hall of Fame

Inducted into the National Hall of Fame
Won the Ben Weider Lifetime Achievement award

Residence
Atlanta, Georgia
Networth
$5.5 million
Source of Net Worth
Bodybuilding Career and Entrepreneurship
Social Handle
Instagram
Merch
Superstars of Muscles DVD
Last Update
June, 2023
Early Life of Haney
On November 11, 1959, Haney was born in Spartanburg, South Carolina. Initially, he dreamed of becoming a professional football player, but a leg injury paused his dreams.
Then, Haney shifted his focus to becoming the best bodybuilder he could be. He dreamed of building muscles and making physiques like Samson and Hercules as a young boy.
Later Lee dedicated his whole life to fitness and bodybuilding.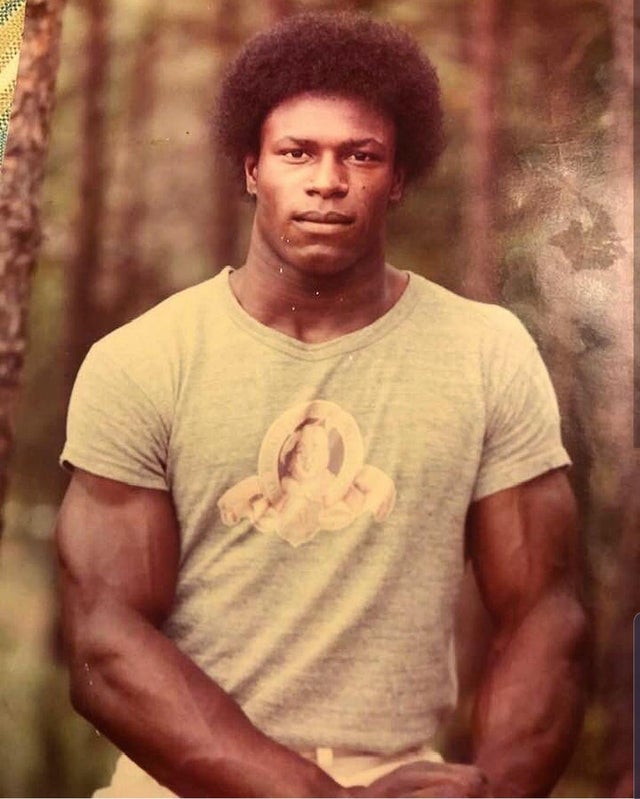 While growing up, Lee's father used to have plenty of physical chores, and he would always help his father with the chores.
So when Lee was eleven years old, he requested his parents to gift him a weight set for Christmas.
Later, he got a weight and dumbbell set and a Charles Atlas weightlifting pamphlet. From there, his interest in exercise increased more. Also, he used to cover the walls of his room with Robby Robinson posters.
There is not much information regarding Lee's family members. But one undeniable thing is that Lee had a strong faith in his dream.
After some time, Haney joined the local YMCA. He took an essential step as he met Danny Rogers there, impressed by his physiques.
Danny motivated Haney to follow bodybuilding exercises seriously by observing his balanced physique. Danny trained Lee for nearly four years and helped him shape in excellent order in 1973.
Education
Despite getting a scholarship for attending college at the age of eighteen, Haney refused fellowship to focus on bodybuilding entirely.
Later, Haney completed his graduation from Spartanburg Methodist College in youth counseling. During his college years, Lee was active in sports such as football and basketball.
Kai Greene has demonstrated that you can achieve success even if you had a difficult childhood or find yourself in a difficult situation.
Bodybuilder Kai Greene Bio and Net Worth>>
Age, Height, Weight, & Family
As of 2023, Haney is 63 years old, and his zodiac sign is Scorpio.
Taking Lee's external body features, he stands 5 feet 11 inches tall. But his body weight keeps fluctuating according to time. For example, he put on the required weight during the competition, and during the off-season, he weighed around 111kg.
Wife and Children
Haney is married to Shirley Draper Haney, and the couple has two children.
Haney married Shirley, the love of his life, in 1983. Besides, Shirley helps Lee in his various endeavors. She is looking after Haney's nutrition and fitness line as seriously as he.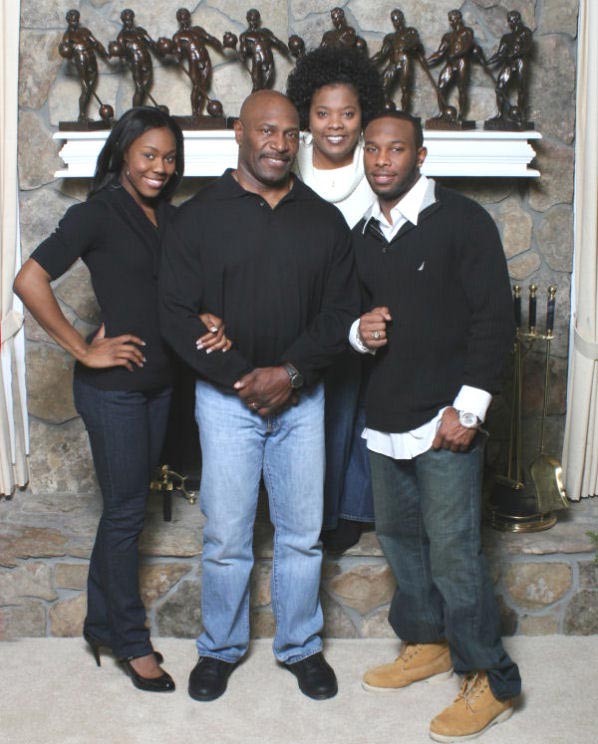 Their's daughter name is Olympia Haney, and their son's name is Joshua Haney.
Lee Haney Career
When Lee was attracted to the bodybuilding profession, he studied every weightlifting magazine and book for preparation.
Later, at sixteen, he started entering competitions, and in 1975, his professional bodybuilding career started.
In his first competition, Haney didn't perform well but learned a lot from it because, during that time, he didn't know the proper method of showcasing his body on the stage.
But in 1979, Lee won the title of Mr. America contest against many formidable competitors. Because of the win, he gained the confidence to participate and win in more events.
Haney was nineteen years old during the 1979 win, and he became more awake about earning another title.
Haney focused on thorough training for the upcoming three years and followed a strict diet plan.
Then he participated in the Junior Nationals in the category of Heavyweight Division in 1982 and succeeded in winning the title.
Moreover, 23-years-old Haney successfully bagged the title of the 1982 World Amateur Championships, also in the Heavyweight division category.
The same year Lee started a new journey in the nationals at a senior level. He competed in various tournaments but was unable to perform well.
Lee took his defeat as a lesson and participated in 1984, Mr. Olympia. He was twenty-five years old during that time and won the title.
After 1984 Mr. Olympia, Haney continuously won the title for seven years and made a world record. This record became so crucial for the upcoming generation of bodybuilders to break.
You must be aware that Arnold Schwarzenegger is one of the richest bodybuilders. Find out who are other richest bodybuilders are.
Awards and Achievements
Arnold Classic Lifetime Achievement Award

Enlisted in the International Sports Hall of Fame

Enlisted in the National Hall of Fame.

Ben Weider Lifetime Achievement Award

Entitled Chair of the President's Council on Physical Fitness by former president Bill Gates.

Inducted into the (IFBB) International Federation of Bodybuilding and Fitness Hall of Fame.
Lee Haney: Life After Retirement
Lee retired from the world of IFBB bodybuilding after the 1991 Mr. Olympia contest.
He was only 31 years old, which he felt was a perfect age to retire from a more than decade-long career and start his own business.
There was no better option than to create a gym with all those knowledge regarding nutrition and fitness.
Gym Owner
In 1993, Lee opened a gym in Atlanta, Georgia. The name of the gym was Lee Haney's World-class Fitness Center.
The gym soon became widely popular in the area. He began training at all fitness levels and started working with some Hollywood stars.
Haney has worked with big names like Steve Harvey, Holyfield, and Dwayne Johnson "The Rock."
Moreover, he trained different players from NFL teams Baltimore Ravens and Denver Broncos, namely Gary Sheffield, Shannon Sharpe, and Sean Bradley (Philadelphia 76ers).
Unfortunately, the gym building was sold out in 2006. As a result, Haney had to shut down the gym. However, it was not the end of his entrepreneurship career.
Author
Before starting his other business ventures, Lee Haney wrote Totalee Awesome: A Complete Guide To Body-Building Success in 1987. Since then, Lee has written and published several books and novels.
After years of experience in bodybuilding and winning eight Mr. Olympia titles, he wrote another book: Lee Haney's Ultimate Bodybuilding Book.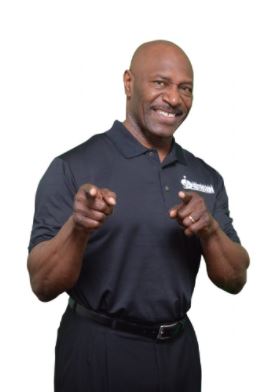 Later, in 2000, Haney published a book titled- Beyond the Pump: My Testimony Lee Haney, in which he pens down his life experience.
Recently, Lee authored Fit at Any Age: Exercise to Stimulate Not Annihilate in 2018.
Lee Haney: Workout & Diet Plan
To revive each muscle group sufficiently, Mr. Olympia prefers training splits. There is a four-day training split in his workout schedule, consisting of training for 3 days and rest for one day.
The first day of the workout session is for the chest and arm, the second day for the legs, the third day for the back and shoulder, and the fourth day is to rest.
Haney advises bodybuilders to tone their muscles but never rub off them, which increases the chance of injury. Also, he emphasizes a proper diet which is very important for every bodybuilder.
He would take around 6-7 meals during the training sessions, including proper protein such as carbs, fruits, fiber, and fats.
Previously, he would eat fresh pineapple twice a day on his competition days, which is a great anti-inflammatory and offers vitamin C.
Currently, Haney is no longer in his bodybuilding career but still likes to eat like he did when he was preparing for competitions.
Moreover, Haney suggests taking essential multivitamins, protein powder, and detox supplements.
Net Worth
Undoubtedly, Haney had been active in the world of bodybuilding for 25 years and won many titles and awards.
According to some online sources, Haney's net worth is around $5.5 million, which he gained through a successful career in bodybuilding sports.
Besides his bodybuilding career, he had his gym; he is an author, and trainer; he has his own business and several other ventures.
What are Lee Haney's famous quotes?
Some of the famous Lee Haney quotes are as follows:
"You can't train like a horse and eat like a bird."

"Exercise to stimulate, not to annihilate. The world wasn't formed in a day, and neither were we. Set small goals and build upon them."
Lee Haney: Social Media Presence
Haney is active on social media platforms such as Instagram with the username @lee_haney_official. On Instagram, he has 230k followers as of Jan 2022.
However, Lee is not active on other social platforms like Facebook and Twitter.
Here is a compiled list of the Top 15 Best Female Bodybuilders in the current year. Enjoy Reading!
Frequently Asked Questions (FAQs)
Where is Lee Haney now?
Recently, Haney has been busy with a TV show called TotalLee Fit. The show airs on the Trinity Broadcasting Network. The program incorporates the spiritual and physical aspects, where Haney emphasizes how both elements are crucial in one's life.
What is Lee Haney's non-profit organization Haney's Harvest House for?
In the 90s, Lee and his wife purchased 40 acres in College Park, Georgia. Later the couple transformed the land to foster a place where they mentor boys aged 8-17.
Lee Haney Physique and Fitness Games competition is held every year, which funds the organization.