Making a career out of sports and being a professional athlete is not a thing of the past. More than ever, women athletes have emerged as a champion and are on par with male athletes.
Lexie Brown happens to be one of the rising players in the Women's basketball scene.
On her way to glory, Brown was picked ninth overall in the 2018 WNBA Draft. The professional basketball player now serves as a guard for the Minnesota Lynx, donning her blue jersey with the number 4.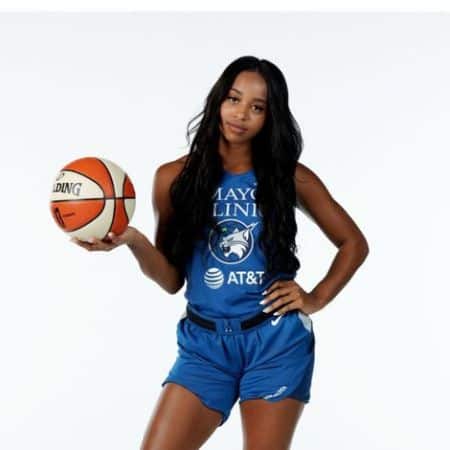 Other than her professional career, we are also curious about her personal life. So in today's article, we will be talking more about her early career, family, parents, dating life, and so on.
Lexie Brown: Quick Facts
| | |
| --- | --- |
| Full Name | Alexis Kiah Brown |
| Birth Date | October 27, 1994 |
| Birth Place | Boston, Massachusetts, USA |
| Now known as | Lexie Brown |
| Religion | Unknown |
| Nationality | American |
| Ethnicity | African-American |
| Education | The University of Maryland and Duke University |
| Horoscope | Scorpio |
| Father's Name | Dee Brown |
| Mother's Name | Tammy Brown |
| Siblings | Two Sisters and a brother |
| Age | 28 Years Old |
| Height | 5 feet 9 inches (175 cm) |
| Weight | 68 kgs (150 lbs) |
| Build | Athletic |
| Eye color | Black |
| Hair color | Black |
| Profession | WNBA Basketball Player |
| Active years | 2018-present |
| Position | Guard |
| Team | Minnesota Lynx |
| Marital Status | Single |
| Salary | $47,930 |
| Net Worth | Under Review |
| Social Media | Instagram, Twitter |
| Merch | Trading Cards, Minnesota Lynx Gears |
| Last Update | September, 2023 |
Who Are Lexie Brown's Parents?- Early Life and Education
Alexis Kiah Brown, professionally known as Lexie Brown, is a professional basketball player. She was born to her parents, Dee Brown and Tammy Brown, in Boston, Massachusetts, in the United States of America.
Apart from her parents, Lexie has three siblings for moral support and love. She has two sisters, Alyssa and Alanni, and a brother named Anakin. Sadly, anything other than their names is unknown at the moment.
But we do want to believe that the siblings are athletically gifted like Lexie herself. More even when considering how her father, Dee, is a former NBA player himself.
Likewise, Lexie's father played professionally for numerous clubs like Jacksonville (1986-90), Boston Celtics (1990-98), Toronto Raptors (1998-2000), and Orlando Magic (2000-02).
Currently, Mr. Dee serves as a General Manager of the Agua Caliente Clippers and Director of Player Programs with the Los Angeles Clippers.
On the other hand, her mother, Tammy, was also an athlete and played college basketball and even an international level too.
Moving on, Lexie Brown went to North Gwinnett before getting transferred from Dr. Phillips. After that, she enrolled at the University of Maryland and later moved to Duke University.
From there, she earned her degree in sociology, along with a market and management certificate.
Also, Brown graduated from the Duke Fuqua School of Business back in 2018.
Similarly, Brown is an American-born athlete and belongs to the African-American ethnicity. As for her religion, the details are unknown.
Height and Body Measurements- How Old Is Lexie Brown?
Agile and stunning, Lexie Brown is the one to watch out for this season. At the age of 27, Lexie has proved her worth and immense skills as a vital part of her team.
The daughter of Dee Brown, Lexie, was born in 1994, and she celebrates her birthday every year on October 27.
Also, her sun sign happens to be Scorpio, known for being mysterious, extremely loyal, and passionate, among others.
Putting aside her competitiveness, Brown is athletically gifted as well. The young player stands at 5 feet 9 inches (175 cm) and weighs around 68 kg (150 lbs).
Moreover, with years of training on the court, Lexie has achieved a toned physique yet an agile movement. But the exact measurements are still unknown.
Also, she has long black hair and stunning black eyes. When she is not playing, Brown makes sure to flaunt them.
Net Worth and Income
Lexie Brown has been playing for Minnesota Lynx since her WNBA draft in 2018. Even though she is earning an impressive amount, her net worth at the moment is under review. But we are sure it is somewhere around the five-digit numbers.
Similarly, Brown is currently under a 4-year contract with the Minnesota Lynx worth $191,720. Also, it includes an annual average salary of $47,930.
Moreover, as per the deal, Lexie will make $44,273 as her base salary. Not to mention, at this rate, her pay for the upcoming season in 2020 and 2021 will be $48,701 and $55,342, respectively.
However, Brown is not the one to disclose her income statement and details to the public. Despite that, we can clearly see that Brown is interested in fashion but still spends little on her attire.
Lexie Brown- Early Basketball Career
Before she made it in as a WNBA player, Lexie served her freshman season at Dr. Phillips, located in Orlando, Florida.
She helped the team achieve its first-ever undefeated regular season before being transferred to North Gwinnett in Suwanee, Georgia.
After graduating from high school, Brown enrolled at the University of Maryland. In her freshman year, she earned the nickname "Big Shot Brown" after leading her team to the Final Four of the NCAA Tournament.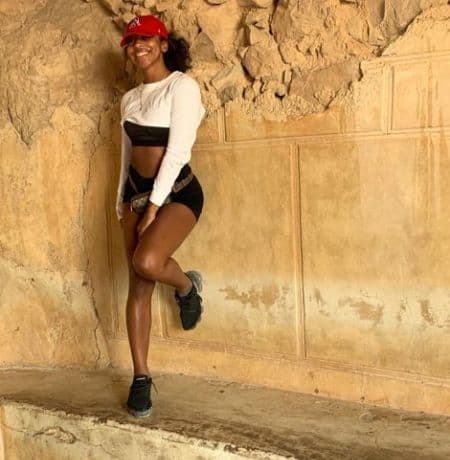 That season, she was also named to the ACC All-Freshmen Team and ACC All-Academic Team. Similarly, Lexie's accolades kept on coming as she reached her sophomore year.
Other than averaging 13.3 points per game, Brown received accolades like All-Big Ten First Team, All-Big Ten Defensive Team, Big Ten Tournament Most Outstanding Player, AP Third Team All-American, and others.
However, Brown later transferred to Duke University as she wanted to be close to home. After a season of sitting out, Brown quickly worked her way up and helped her team get back into the national spotlight.
Professional Career- 2018 WNBA Draft
The star player in high school and college finally went professional after being drafted in the 2018 WNBA Draft.
She was picked 9th overall by the Connecticut Sun and made her debut on May 20 against the Las Vegas Aces.
In her rookie season, Lexie played in 22 games, where she acquired an average of 1.7 points. After the season ended, she signed with CMB CARGO UNI Gyor in Hungary's top woman's basketball league.
Moreover, Lexie was later traded with Natisha Hiedeman by the Minnesota Lynx. She truly shined in the new team, where she scored career-high 21 points on June 8. Truly, Brown is shining in her blue jersey with the number 4 on it.
Is Lexie Brown In a Relationship?- Personal Life
Even though she has shined as a guard for the Minnesota Lynx, she has not exposed much of her personal life to the public. And it is making the public curious and keener about her dating life.
However, the 27 years old WNBA player seems to be single at the moment. She has not dropped any hints regarding her love life; as a matter of fact, Lexie has never been spotted with a man.
Talking about it, we are not even sure about her sexual preference. But being in a relationship seems to be the last thing in her mind right now.
Since making her WNBA debut two years ago, Lexie has been more lenient about causing rumors and keen on making records.
Nonetheless, Brown is a confident woman and never fails to give her all inside the court. She loves spending time with her family and friends.
In an interview with WNBA, Lexie Brown described herself as super competitive, funny, and bossy. And did you know that Brown loved to dance? Well, now, you know.
Social Media Presence
Instagram– 147k Followers
Twitter– 14.3k Followers
Lexie Brown | FAQs
What is Lexie Brown's WNBA career statistic like?
At present, Lexie Brown maintains a career statistic of 90 games played with an average of 4.7 points, 1.2 rebounds, 1.3 assists, and 1.9 win shares. Additionally, she has a 35.8 field goal percentage, 76.8 free throw percentage, and 10.6 player efficiency rating.