Luke Kornet is a 28 American professional basketball player for the NBA's Boston Celtics.
Besides being an unbeatable power forward for his team, Kornet is an equally talented golfer.
Kornet's high school coach had said he was "the most naturally athletic golf swing in the school's history."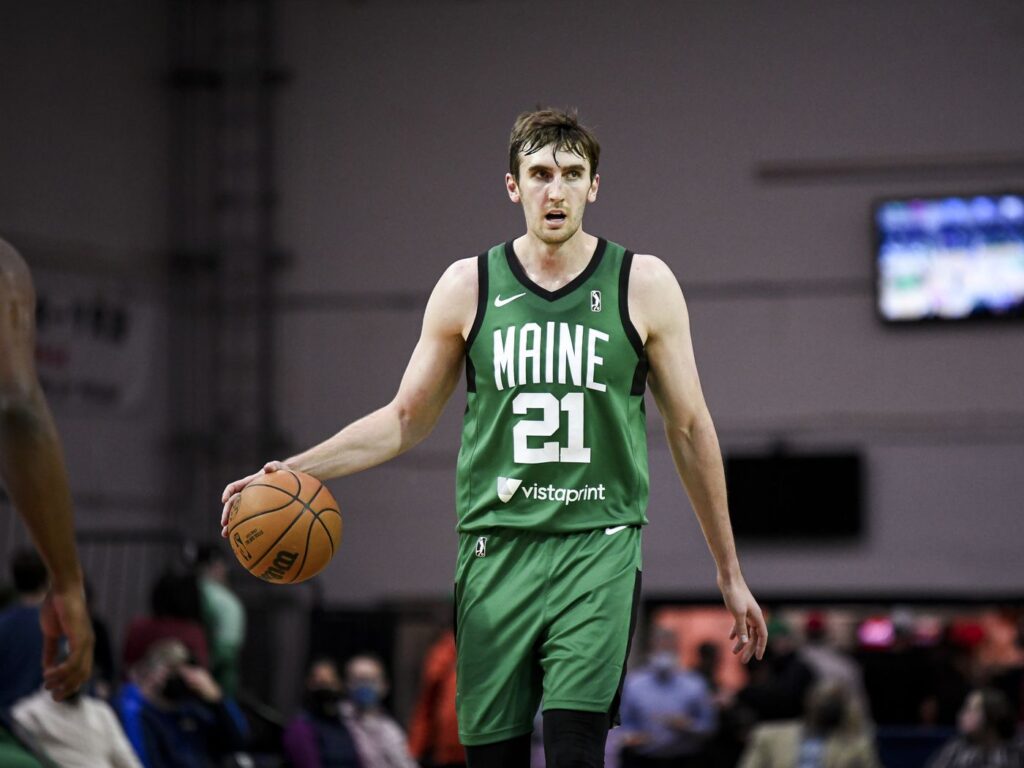 But since childhood, there was a basketball atmosphere around him, which later led him to choose his career path.
Kornet is the all-time NCAA leader for 3-pointers made by any player 7 feet or taller.
Before further details, let's check out Kornet's quick facts.
Quick Facts
Full Name
Luke Francis Kornet
Birth Date
July 15, 1995
Birth Place
Lantana, Texas, USA
Nick Name

The Murder Kornet
The Green Kornet
Big Bird
The Unikornet

Nationality
American
High-School
Liberty Christian School
University
Vanderbilt University
Horoscope
Taurus
Father's Name
Frank Kornet
Mother's Name
Tracy Kornet
Siblings
Two (Nicole and John)
Age
28 years old
Weight
252 lb (114kg)
Height
218 cm ( 7 feet 2 inches)
Build
Athletic
Marital Status
Unmarried
Profession
Basketball Player
Team
Boston Celtics
Position
Center/ Power Forward
League
National Basketball Association (NBA)
Jersey Number
40
NBA Draft
2017 / Undrafted
Experience
Four years
Net Worth
$2 million
Salary (21/22)
N/A
Active Status
2017 – present
Social Media
Twitter, Facebook, and Instagram
NBA Merch
Autographed NBA Photo
Shoes
Nike LeBron 17
Last Update
November,2023
Luke Kornet | CollegeCareer
Kornet studied at Liberty Christian School in Argyle, Texas. It is part of the Texas Association of Private and Parochial Schools (TAPPS).
The University team Vanderbilt Commodores Kornet played 128 games during his four years, averaging 8.9 points, 4.8 rebounds, and 1.64 blocks in 24.1 minutes.
In his senior year, with 35 starts, he scored 13.2 points, 6.2 rebounds, and 2.0 blocks earning All-SEC and All-SEC Defensive honors.
Commodores' Luke is the all-time leading shot-blocker for their team.
Defeating Auburn in a 75–57 win, Kornet blocked a school-record ten shots and finished with the second triple-double in Vanderbilt history with 11 points and 11 rebounds.
Luke Kornet | Professional Career
New York Knicks
For the 2017 NBA Summer League, Kornet joined the New York Knicks after going undrafted in the 2017 NBA draft.
Kornet signed a two-way contract with the Knicks on July 03, 2017, which would get him a salary based upon the league he is assigned to play.
"I'm just trying to come out and make the most of it, create some offense and be solid on defense," Luke said about his debut match.
On his debut game against NBA's Toronto Raptors, Kornet's parents came to support their son in Toronto.
Making himself and his parents proud, he scored a double-double with 11 points and ten rebounds within 22 minutes of the game.
Luke became the first in NBA history to post three- points and four blocks in his debut and the second to debut with a double-double in Knick's rookie history.
With all the highs and lows, finally, on July 6, 2018, the Knicks signed a standard contract with Kornet.
At the 2018-19 season-ending, he scored a double-double with 12 points, 13 rebounds, career-high six blocks in a 96-86 victory against his future team Chicago Bulls, on April 9, 2019.
Chicago Bulls
Chicago Bulls signed Kornet for two full seasons from 2019 to 2021.
A $4.5 million guaranteed contract was validated on July 17, 2019.
Boston Celtics
On March 25, 2021, a three-team trade was made between Boston Celtics, Chicago Bulls, and Washington Wizards.
For a short time, Kornet played with the Celtics.
After the previous contract matured, Kornet re-signed with the Celtics but was waived that day.
Here are some interesting facts: Ryan Arcidiacono's Bio: NBA, Career & Net Worth
Maine Celtics
The NBA G League Maine Celtics signed Kornet as an affiliate player on October 23.
In 10 games, he notched 11.9 points, 7.5 points, 3.9 assists, and 2.7 blocks in 27 minutes.
During the contract with Cleveland Cavaliers, Kornet had played over 133 career NBA games with 35 states.
And his career average then was 5. 8 points, 2.0 rebounds per 15.2 minutes.
Luke ended with 4 points, three rebounds, and three blocks in 26 minutes during a 96-92 loss to New York.
Cleaveland Cavaliers
He signed a ten-day deal with the Cavaliers at the end of December.
Luke got to play two games for the team averaging 2.0 points and 1.5 rebounds in 7.4 minutes into the game.
Milwaukee Bucks
A 10-day contract with Milwaukee Bucks on Jan 3, 2022, was signed under the COVID-related hardship allowance.
He even got ruled out for the game against the Warriors on Jan 14. Luke only played a single match with Bucks.
Back to Maine
After Maine Celtics reacquired Kornet on January 14, 2022, he hasn't played in any games (8) he participated.
Back to Boston
Luke returned to Boston on February 11, 2022, agreeing to a rest-of-season contract.
Career Highlights and Awards
Third-team All-NBA G League (2018)
First-team All-SEC (2017)
Two times All-Defensive Team (2016. 2017)
Check out: Nick Vigil's Bio: Stats, Net Worth, Stats & NFL
Luke Kornet | Personal Life
Like Parents, Like Children
There goes a popular saying, " Like parents, Like Children."
Following the footsteps of former NBA star Father Frank Kornet, Luke graduated from Vanderbilt University and competed in the 2017 NBA draft.
Father Kornet was the 30th overall pick in the second round of the 1989 NBA draft by the Milwaukee Bucks.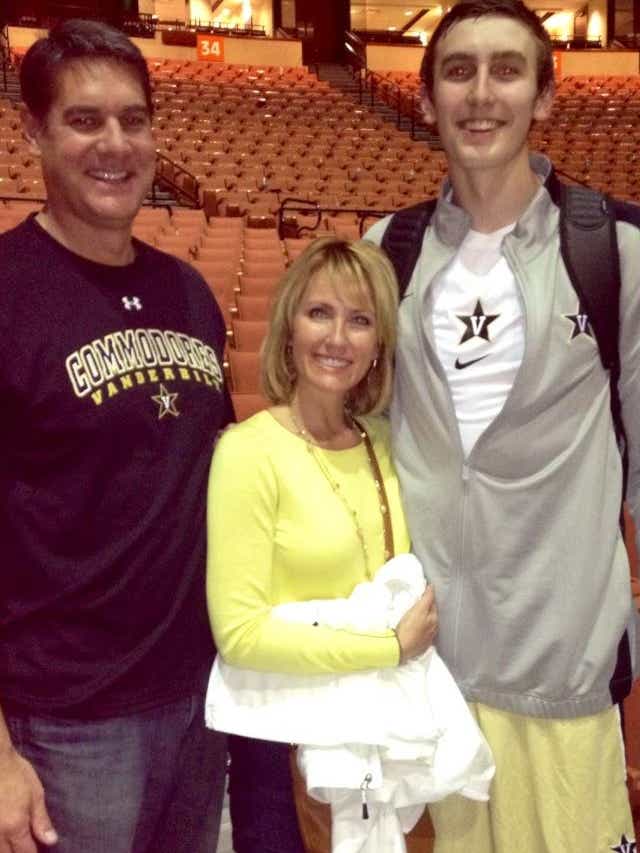 Frank Kornet's basketball career was limited to five seasons. However, he played two seasons in NBA with the Bucks averaging 1.9 ppg in 89 games.
Luke's mother, Tray Kornet, is also a successful professional woman. She is a five-time Emmy-winning news anchor, host, writer, and co-anchor for Channel-4 News at Nashville's WSMV-TV.
Siblings
There's another saying." Great minds build greater minds."
Luke's older brother, John, played basketball at Ouachita Baptist University and graduated in 2014.
Nicole Kornet, Kornet's sister, is the 6'1″ guard played basketball at Oklahoma and the University of California, Los Angeles.
She matched in about 101 games while in Oklahoma and was honored with various titles. As for her studies, Nicole majored in sociology.
Dating and Marriage
Luke is married to his beautiful wife, Tierney Price, whom he met while attending Vanderbilt University in 2015.
She was born in October 1995 in The Woodlands, Texas, to Maura Price and Rob Price. Tierney has two brothers, Brady and Tyler.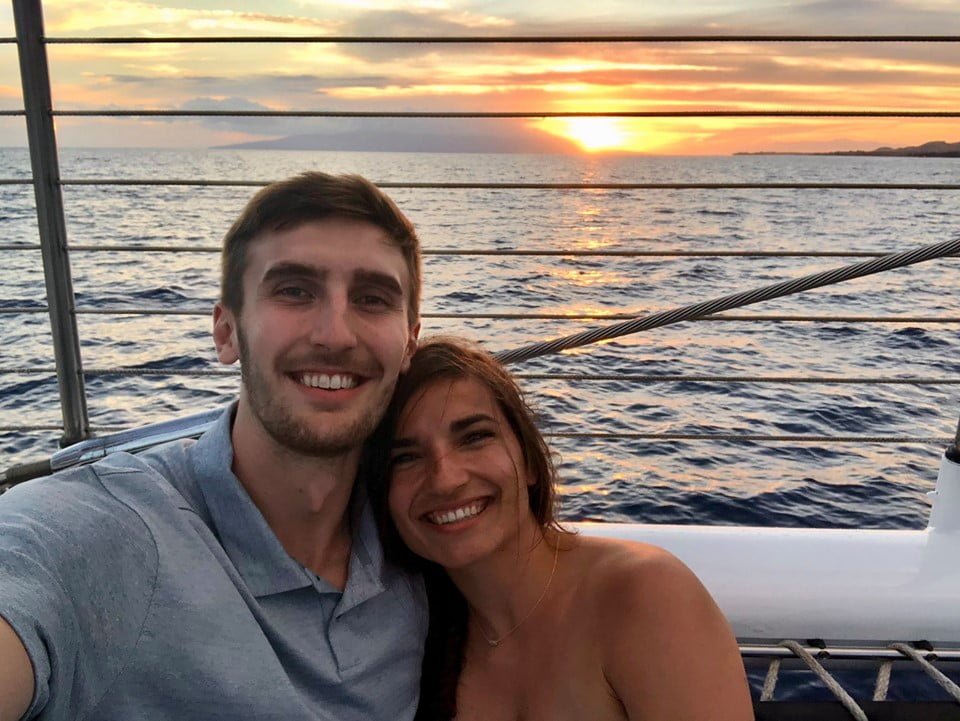 Tierney attended Woodlands College Park High School doing track & field and soccer. She graduated with a Bachelor of Arts in economics from Vanderbilt in 2017.
She works at the Deutsche Bank as an FX Risk Advisory & Sales analyst, where she previously was an intern.
Tierney also did a marketing internship at Go Think! in 2015 and was a sales representative for EmbroidMe in 2013.
Luke proposed to her in 2018 at Wagner Cove in Central Park, finally getting married a year later in August. They spent their honeymoon in Hawaii.
Read: Bryn Forbes: Career, Net Worth, Custody & More
Reason for Various Nicknames
The Murder Kornet
All thanks to his sharpshooting skills, on the first two games for the Boston Celtics, he averaged 9.0 points on 63.6 percent shooting, eventually earning the nickname.
Uncle Luke
This also happened in the first two games when he used his big body to slow down the opposing offenses while forcing the defense to respect his range and defensive capabilities.
Luke shot with a great touch from behind the arc, mesmerizing the team.
Big Bird
Celtics General Manager Aingee referred to him as "Big Bird" on the game with Chicago Bulls after a booming dunk he did on April 19, 2021.
Net Worth
Their total earnings of Luke come majorly from his basketball career. He has a net worth of $2 million.
Last year, he was the 329th best-paid NBA player and the 66th best-paid center. Luke is the 481st best-paid NBA player this year.
Some interesting facts: Who is Amy Mickelson?
Social Media
Luke Kornet is available on Instagram and Facebook. He seemed to be using an Instagram account with user-id luke_kornet.
In March 2021, a new Twitter account was opened under @LukeKornet, with around 127 followers.
So if you want more of Kornet's life, you can follow him there.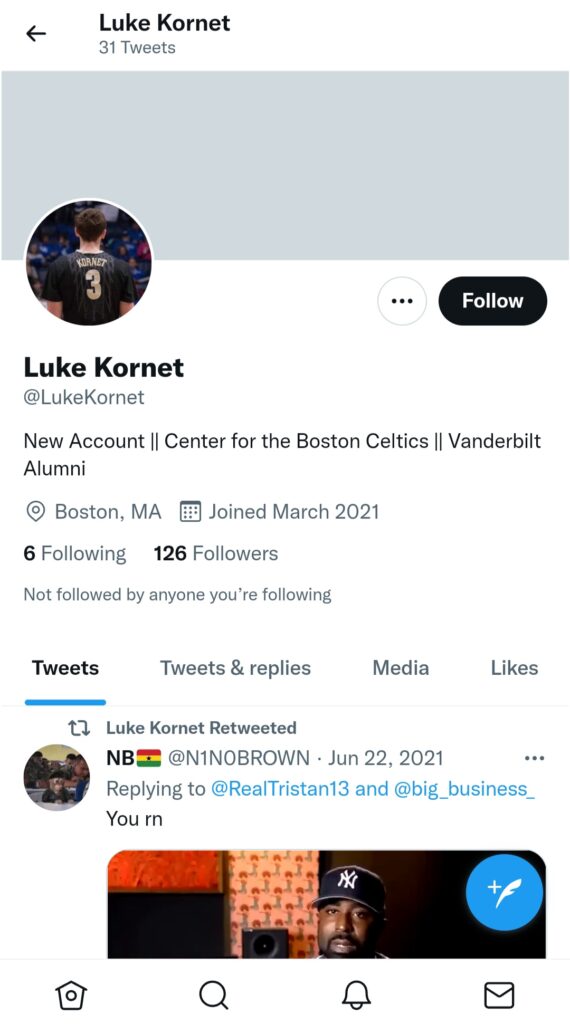 But, if fans want to see more photos, you can snoop around his sister's IG account.
He seems very private and wants to keep his personal life far from the limelight.
Frequently Asked Questions(FAQs)
Has Luke Kornet had any injuries?
About two years ago, Luke had major foot and ankle injuries which kept him out of the game for six-eight weeks.
What did Luke Kornet major in?
Luke was so advanced as a child that his parents started him a year early in school. So, along with playing for the University's basketball team, he completed his degree in computer science.
What is Luke Kornet's current 2022 rating?
He has an Overall 2K Rating of 71 with a Build of a Paint Defender and a total of 1 Badge.