Macaria Spears, daughter of Marcus Spears, is a rising star in the world of volleyball. At the age of just sixteen, she has already made a significant impact on the sport.
Her remarkable talent and dedication come as no surprise, considering her athletic bloodlines. Macaria has earned her place among the top players in the Class of 2025 and has recently announced her commitment to play volleyball for the Texas Longhorns.
Her blend of height, talent, and dedication makes her a formidable presence on the volleyball court, attracting the attention of many collegiate programs.
Marcus Spears, known as "Swagu," is a former American college and professional football defensive end.
Spears initially gained recognition while playing college football for Louisiana State University (LSU), where he earned consensus All-American honors.
During his time at LSU, he showcased his versatility, playing various positions, including tight end, fullback, and defensive end.
Spears began his career in the NFL after the Dallas Cowboys drafted him as the 20th overall pick in the 2005 NFL Draft.
He played for the Dallas Cowboys (2005-2012) and Baltimore Ravens (2013) over nine seasons in the NFL.
The Louisiana-born athlete made his presence felt on the defensive line, earning his first sack and tackle in the league.
Marcus Spears Daughter, Macaria Spears
Marcaria Spears is the daughter of NFL defensive end Marcus Spears and former WNBA player Aiysha Smith.
She was born in 2007 and grew up with her two younger siblings, Marcus Rayshon Spears, Jr. and Miko Reign Spears.
Like her parents, Marcaria is also naturally athletic and devoted herself to volleyball.
Cari made an immediate impact after moving to Texas, establishing herself as one of the state's top players.
She delivered an impressive performance, accumulating 544 kills, 225 digs, 50 aces, and 65 blocks.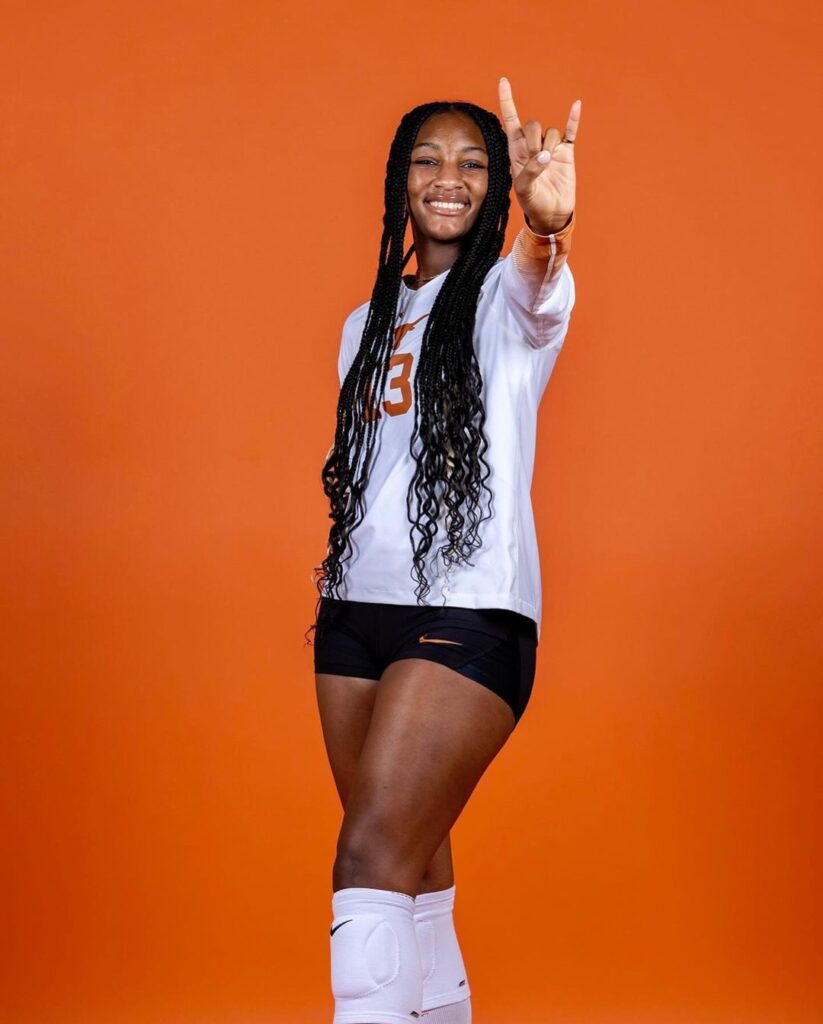 Cari's exceptional skills on the volleyball court did not go unnoticed, and she earned numerous accolades, including Dallas Morning News Player of the Year, VolleyballMag Texas Player of the Year, Gatorade State Player of the Year, and a spot on the MaxPreps First-Team All-American.
Furthermore, she has committed to defending NCAA champion Texas.
Additionally, she is a member of the under-19 U.S. National Team, highlighting her status as one of the best players in the country.
Her outstanding performance also ranked her as the third-best player in the nation among juniors by PrepVolleyball.com.
Family
Marcus Spears is happily married to Aiysha Smith, a former basketball player with a solid athletic background.
Aiysha grew up in Detroit, Michigan, and played basketball at LSU, where she was recognized with All-SEC First Team honors.
Later, the Washington Mystics drafted her as the seventh overall pick in the 2003 WNBA Draft, and she played two seasons for the Mystics.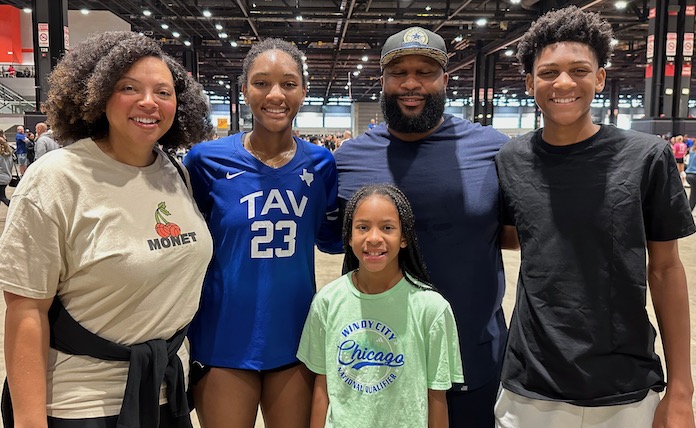 Marcus Spears and Aiysha Smith have been blessed with three children.
Their oldest child, Macaria Reagan Spears, was born in 2007, followed by Marcus Rayshon Spears, Jr. in 2009, and their youngest child, Miko Reign Spears, in 2015.3.