The point guard for the Miami Heat, Mario Chalmers, is an NBA celebrity who has had a prolonged basketball career.
Over the decade, the American professional player has played in different NBA teams, including Memphis Grizzlies, AEK Athens, Grand Rapids Gold, and more.
Until recently, when he signed a contract with the Miami Heat. More details are placed below.
This article will cover some important details about the NBA celebrity—ranging from his NBA contracts to his personal life.
The article will also highlight the recent deal between Mario Chalmers and the Heat.
Without further ado, let's look at some of the quick facts about Mario Chalmers.
Quick Facts
| | |
| --- | --- |
| Full Name | Almario Vernard "Mario" Chalmers |
| Known as | Mario Chalmers, Super Mario |
| Birth Date | May 19, 1986 |
| Birth Place | Anchorage, Alaska |
| Father | Ronnie Chalmers |
| Mother | Almarie Chalmers |
| Siblings | Roneka Chalmers |
| High School | Bartlett High School (Anchorage, Alaska) |
| College | University of Kansas |
| Nationality | American |
| Zodiac Sign | Taurus |
| Age | 36 years old |
| Height | 6'3″ (1.91 m) |
| Weight | 190 lb (86 kg) |
| Body type | Athletic |
| Profession | Basketball Player |
| Position | Point Guard |
| Current Team | Miami Heat |
| Draft | 2008 NBA Draft (34th pick) |
| Active years | 2008-present |
| Marital Status | Unmarried |
| Girlfriend | Paije Speights |
| Children | 4 |
| Net Worth | $12 million |
| Social Media | Twitter, Instagram, Facebook |
| Merch | Trophy Photo, Signed Sports Illustrated Magazine |
| Last Update | January, 2023 |
Mario Chalmers: Recent deal with the Miami Heat
Mario has signed a 10-day contract with the Miami Heat.
It is fair to say that Chalmers's major career success came with the Heat. And the club, too, rewarded his performances with constant re-signing until 2015.
Mario Chalmers had been donning the number 15 jersey for the Heat after giving his number 6 to James back in 2010.
The Heat have confirmed that Chalmers would be wearing the familiar No. 15 jersey.
OFFICIAL: The Miami HEAT have signed guard Mario Chalmers to a 10-day contract using the COVID-Related Hardship Allowance. He will wear #15. pic.twitter.com/LSoLGOmUOS

— Miami HEAT (@MiamiHEAT) December 31, 2021
Alongside Chalmers, Chris Silva and Nik Stauskas also signed a 10-day contract with the Miami Heat.
The contract has been made considering the exemption after the Heat placed 5 of their players under NBA's health and safety protocols.
On Wednesday's game, Miami Heat could not meet the NBA's eight available players. So, their game against the San Antonio Spurs was also postponed on Wednesday.
Chalmers has a good history with the Heat. He was a part of the Miami Heat for his first seven-plus seasons. He won two NBA Championships there. And was also a regular starting as a point guard.
He was featured in 525 games with the Miami Heat. And he averaged 8.8 points, 3.8 assists, and 2.4 rebounds per game.
During his extended stay with the Miami Heat, he has also set some franchise records. He ranks second in the franchise's all-time steals, fourth in the number of games played, and fourth in most assists and three-point goals.
Mario Chalmers: Early Life & Family
Almario Vernard Mario Chalmers, famously known as Mario Chalmers, is an NBA professional who plays for the Miami Heat. He is active as a point guard in the NBA.
Chalmers is the son of Ronnie Chalmers and Almarie Chalmers. Super Mario's parents played a key role in developing Chalmers as a successful basketball player.
Mario's father, Ronnie Chalmers, was a former head coach at Bartlett High School and an assistant coach of the University of Kansas.
Mario's mother, Almarie Chalmers, too has coached basketball camps. She is also the author of "The Ball is in Your Court: Embracing Your Child's Dreams." The book is about raising a basketball family.
Chalmers is the only Alaska-born to play in the NBA. Similarly, he is the only Alaska-born to win a high school, university, and pro levels championship.
High School Success
Mario Chalmers completed his high school at the Bartlett High School in Alaska. He was named the State Player of the Year for three consecutive years.
With this, he became just the second player to receive such acclaim.
Chalmers was a star in his high school basketball lineup. He led his high school team to two consecutive state championships in 2002 and 2003. Their dominance continued in 2004 too.
However, the team could not cross the line in the Finals and finished runners-up.
During his senior year at high school, in the 2004-2005 season, Chalmers was named a third-team Parade All-American and a McDonald's All-American.
By 2005, he had already become the number 2 point guard and the number 12 basketball player in the United States.
Chalmers was awarded the Co-Defensive Player of the Year for the 2006-2007 season.
He was also awarded the Most Outstanding Player award for the NCAA Men's Division I Basketball Tournament of 2008.
Read our article on Greg Monroe: Team, Recent Deal & Net Worth >>
College Life
Chalmers began his college career at the University of Kansas. He was not a starter for Kansas's basketball playing lineup initially.
But he eventually got himself into the starting lineup. And he finished his freshman season as a starter in 21 of the final 22 games.
He had a decent basketball career in his freshman year at college. Mario averaged 11.5 points per game in his freshman year. It was the second-highest of the Kansas team.
But Chalmers did much more than this in just his first year at college. He set the record for most steals in a single season, having made 89. It was a record set for a first-year student.
Besides these, he was also named to the Big-12 All-Tournament Team, All Big-12 Honorable Mention, the Third-Team All-Big-12, and most importantly, the Big-12 Tournament MVP.
Chalmers, in his sophomore year, averaged 12.3 points per game. Super Mario also secured a spot at the top of most steals in a single season for Kansas of all time. He had made a total of 97 steals in his sophomore year.
Even in his junior year, Chalmers gave consistent performances for Kansas. He averaged 12.8 points and 4.3 assists per game. He also had 97 steals this season, repeating the feat he set in his sophomore year.
In 2008, the American athlete declared himself available for the NBA draft. In 2013, the University of Kansas retired the number 15 jersey in honor of Chalmers.
Mario Chalmers: Career
At Miami Heat
Chalmers starred for the Miami Heat from 2008-2015 before returning in 2021.
Chalmers was the 34th overall pick in the 2008 NBA draft. He was selected in the second round by the Timberwolves. Later, the rights to Chalmers were included in a trade with the Miami Heat. And the Heat soon signed him.
Chalmers, in September 2008, got excused from the NBA's rookie transition program.
In November, Chalmers made nine steals and set a franchise record for most steals in a game. It was just his fourth NBA game then.
During his first two seasons, Chalmers' jersey number for the Heat was no. 6. When the Heat brought in LeBron James in 2010, Chalmers handed over his jersey number 6 to LeBron.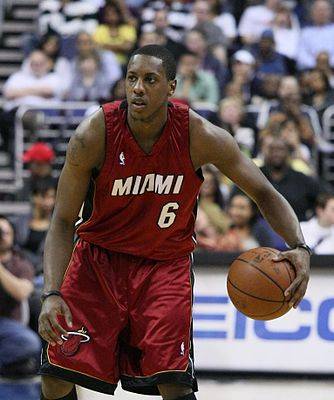 Chalmers made a scintillating half-court shot at the buzzer of the first quarter during the 5th game of the 2011 NBA Finals. Although the Heat lost the game, it is still remembered for Chalmers' half-court shot.
Chalmers, in 2013, scored a career-high 34 points against the Kings. He made ten three-pointers in the game. He won his second NBA Championship in June.
The American athlete made several notable performances for the Heat. And was also re-signed in 2014.
Read our article on Michael Jordan: Early Life, Career, Success & Net Worth >>
Stats & Trade
In 2015, Chalmers was traded to the Memphis Grizzlies. But he sustained an injury, ruling out for the rest of the season.
Although he recovered and was ready to make a comeback, he could not do so as he went unsigned for the 2016-2017 season.
The Grizzlies re-signed Chalmers in 2017.
In 2019, he joined Virtus Bologna. He had a decent outing for the club. He won the 2019 FIBA Champions League title with Bologna.
Chalmers then starred for AEK Athens for the 2019-2020 season. And for Aris and Indios de Mayaguez in 2020 and 2021 respectively.
In 2021, Mario was picked by Grand Rapids Gold. But after his years at Miami, he has not had many outstanding performances resulting in changes of teams.
Finally, in December 2021, Chalmers was back with the Miami Heat on a 10-day contract.
Mario Chalmers: Personal Life, Wife & Family
Mario Chalmers is unmarried. But he has a girlfriend named Paije Speights. Chalmers is a father of four children, three sons and a daughter.
His daughter's name is Queen Elizabeth Chalmers. His son's names are Zachiah A'mario Chalmers, Prynce Almario Chalmers, and the third one is unknown.
Similarly, together with Brittany Burrough, Chalmers had a daughter, Elizabeth Chalmers. And Chalmers with Paije Speights had Mario's fourth son, Prynce Chalmers.
Read our article on Michael Jordan Kids: Everything About Them >>
Mario Chalmers: Net Worth
It is estimated that Mario Chalmers' net worth is $12 million.
Reports suggest that he has earned over $24 million from his salary alone in his prolonged career in the NBA.
During his career at the Memphis Grizzlies in 2015, Chalmers earned $4.3 million. It was Chalmers' peak career salary.
Courtesy of his income in the NBA, he lives a luxurious life having large mansions and expensive cars.
In 2019, Chalmers sold his 11,011 square foot manor in North Carolina for $2.2 million.
Read our article on Michael Jordan Net Worth: Endorsements & House >>
Contract
In 2011, the Heat made Chalmers a restricted free agent in the offseason. And the same year, he was re-signed by the Heat for a three-year contract worth $12 million.
In December 2021, Chalmers signed a 10-day contract worth a whopping $138,019 with the Miami Heat. The listed value is a guaranteed amount. The agreement also ensures Chalmers an annual average salary of $13,802.
Charity
Mario Chalmers is the founder of the Mario V. Chalmers Foundation. The foundation supports educational and athletic programs for children.
Moreover, the foundation funds programs for breast cancer research.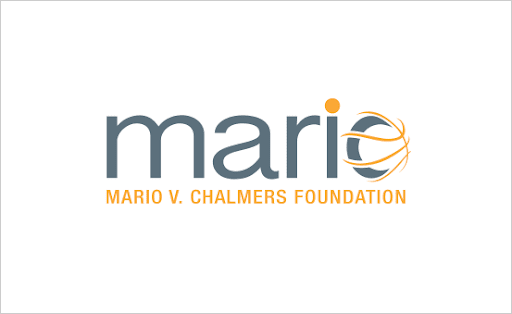 Chalmers has been involved in several such charitable works. For instance, he runs his annual basketball camp known as the Mario Chalmers Miracle Shot Basketball Camp.
The camp is dedicated to kids who wish to develop basketball skills.
He has also hosted camps in his college town, Kansas, and his hometown, Alaska.
Mario, in 2013, also established Team Rio National, a travel team program. His U-19 team is one of the top-ranked teams in the United States.
Mario Chalmers: Awards & Achievements
The below mentioned are Mario Chalmer's career highlights, awards, and achievements.
Greek Cup Winner – 2020
FIBA Champions League Champion – 2019
NBA Champion [2012 & 2013]
NBA All-Rookie Second Team – 2009
NCAA Champion – 2008
NCAA Tournament Most Outstanding Player – 2008
Big 12 Co-Defensive Player of the Year – 2007
Big 12 Tournament MVP – 2006
McDonald's All-American – 2005
Third-team Parade All-American – 2005
Kansas Jayhawks retired the No. 15 jersey in his honor
Social Media Presence
Facebook: 1.2M Followers
Twitter: 897.7k Followers
Instagram: 551k Followers
Frequently Asked Questions (FAQs)
Was Mario Chalmers the first pick in the 2008 NBA Draft?
No, Chalmers was the 34th overall pick in the 2008 NBA Draft. In fact, he was not picked even in the first round of the draft.
In how many teams have Mario Chalmers starred in the NBA?
Mario Chalmers has been a part of 7 NBA teams (considering Miami Heat once). He has starred for Miami Heat on two different occasions.
How many teams have Mario Chalmers changed in the NBA since 2020?
There have been four changes in Chalmers' teams in the NBA since 2020.