Mark Cavendish, the renowned professional cyclist, is married to his wife, Peta Todd, a well-known model based in London.
The couple got married in October 2013 and have been blessed with four children over the years.
Peta has made a name for herself in the modeling industry, while Mark has achieved great success in the world of cycling.
Mark Cavendish, a British professional road racing cyclist from the Isle of Man, was born on May 21, 1985.
Cavendish began his cycling journey at an early age, starting with Bicycle motocross (BMX) racing at the National Sports Centre in Douglas.
His early exposure to BMX helped him develop his skills and passion for cycling and eventually led him to pursue a successful career in racing.
Mark made his professional cycling debut in 2005 with Team Sparkasse and continued to ride for Team Sparkasse in 2006.
During that year, he participated in the Tour de Berlin, where he showcased his talents by winning two stages and securing victories in the points and sprint competitions.
His impressive performances have earned him widespread recognition and awards in the cycling community.
Mark Cavendish Wife
Mark Cavendish's wife, Peta Louise Todd, is an English former glamour model. She was born on December 8, 1986.
Peta gained popularity for her work as a model, particularly for appearing on Page 3 of the British tabloid newspaper, The Sun.
Alongside her modeling career, Peta also appeared on Newsnight's BBC program in 2010 to discuss the merits of 40 years of Page 3.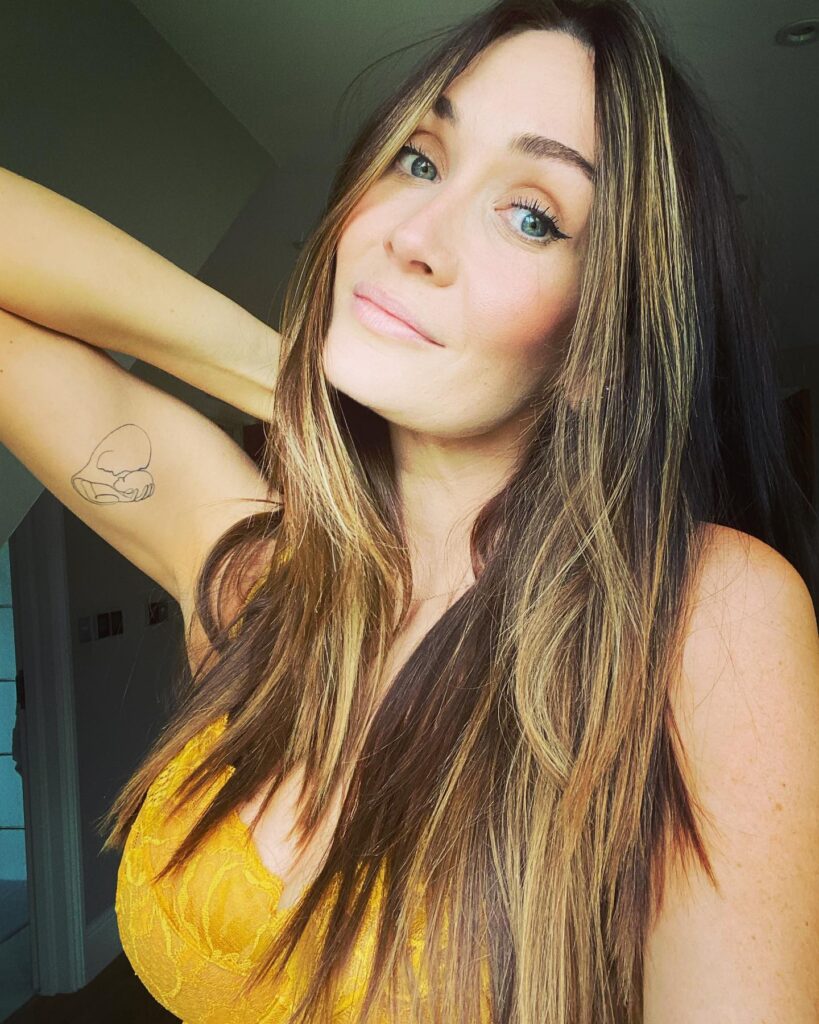 Peta has also been a regular radio show contributor and also co-hosted the Absolution with Tim Shaw show on Absolute Radio and TalkSport's The Sports Bar.
Nowadays, Peta Todd has shifted her focus toward her family, particularly her children and her husband, Mark.
In recent times, she might have chosen to prioritize her role as a mother and partner.
Peta Engages In Charity Work
Peta is not only known for her stunning looks but also for her kind heart and is actively involved in charity activities.
She is a strong supporter of the Help for Heroes charity and has gone to great lengths to raise funds for it.
She is also an official pin-up and patron of the charity and has taken part in various challenges such as skydiving, wing walking, and bobsleighing, and even completed the 2010 London Marathon to show her support.
Her hard work and dedication have earned her an award for her outstanding contribution to the charity, which included a meeting with Prince William.
Mark And Peta Are Parents To Five Children
Peta Todd married cyclist Mark Cavendish on 5 October 2013 after being in a relationship with him for three years.
Together, they have four children. They welcomed their first daughter named, Delilah, born in 2011, and two sons named, Frey, born in 2012, and Casper Cavendish, born in 2016.
And recently, in 2022, they welcomed a new member of the family and named her Astrid Elizabeth Cavendish.
Additionally, Peta has a son from a previous relationship, making their family even larger.
After being a mother of five children, Peta has remained by their side and dedicated her full time to nurturing them.