Mary Lou Retton, best known as MLR, is a former gymnast from the United States of America. She is quite famous as an athlete for her outstanding performances. Furthermore, she is a gold medalist and won her first gold at the 1984 Summer Olympics.
Moreover, she was the first woman in America to win an independent gold medal in gymnastics.
She also won two silver and bronze medals that same summer. Besides that, she is quite outspoken politically. The gymnast publicly supported President Ronald Reagan.
Lou is one of the most famous gymnasts and has received several opportunities because of it. Mary appeared in several commercials for well-known companies and industries.
As a result, its sales increased drastically. She has also made appearances in movies and television series.
The athlete received several criticisms and bad press for standing against a bill that protects young children from sexual predators. Many have called MLR out for standing against other reforms in the USA Gymnastics.
Before getting into details about the American gymnasts' life and career, here are some quick facts about her.
Quick Facts
| | |
| --- | --- |
| Full Name | Mary Lou Retton |
| Birth Date | January 24, 1968 |
| Birth Place | Fairmont, West Virginia, the United States |
| Nick Name | MLR, America's Sweetheart |
| Religion | Christian |
| Nationality | American |
| Ethnicity | Italian American |
| Education | Fairmont Senior High School |
| Horoscope | Aquarius |
| Father's Name | Ronnie Retton |
| Mother's Name | Lois Retton |
| Siblings | Four |
| Age | 54 years old |
| Height | 4 feet 9 inches |
| Weight | 93 lb (42 kg) |
| Hair Color | Brown |
| Eye Color | Dark Brown |
| Build | Athletic |
| Profession | Former Gymnast |
| Former Team | USA |
| Club | Karolyi Gym |
| Retired | September 29, 1986 |
| Marital Status | Divorced |
| Ex-Husband | Shannon Kelley |
| Kids | Four: Shayla, McKenna, Skyla, Emma |
| Net Worth | $8 million |
| Social Media | Instagram, Twitter |
| Last Update | December, 2022 |
Mary Lou Retton | Early Life, Family, And Education
Mary Lou Retton was born in Fairmont, West Virginia, the United States. Her parents are Ronnie Retton and Lois Retton.
Furthermore, her father was a former collegiate basketball player. He also played professional basketball in a minor league.
Both of MLR's parents were active and very enthusiastic about sports and physical activities.
Hence, she took dance classes when she was only four years old. Then she enrolled in gymnastic classes with her sister Shari Retton. Besides that, Mary is the youngest of five children.
The former athlete was hard working and very excited about gymnastics. In fact, she used to sleep in her gym attire the night before her classes at West Virginia University.
Similarly, she was inspired by legendary gymnasts such as Olga Korbut and Nadia Comăneci.
When she saw them perform on television, she knew she wanted to be a gymnast and win gold medals.
As a result, Retton committed to gymnastics and trained under famous gymnastics coach Béla Károlyi. He has trained many Olympic champions.
Moreover, he has been inducted into the International Gymnastics Hall of Fame.
Although he is known for his tough-love coaching style, he got gentle when he arrived in American. She thrived under the Romanian-American coach and continuously explored her potential.
Retton attended Fairmont Senior High School. However, she did not graduate, as she was more focused on gymnastics.
The gold medalist moved to Houston, Texas, to train at the Károlyi Gym. Aside from that, she briefly attended the University of Texas after retiring from gymnastics.
You Might Be Interested In Olympic And World Champion, Peggy Fleming Bio: Olympics, Net Worth, Trophy & Husband >>
Mary Lou Retton | Age, Height, And Weight
The former gymnast turned 53 years old on January 24, 2021. As a former athlete, she takes great care of her health and diet. Hence, despite being in her 50s, she is very fit. She is 4 feet 9 inches tall and weighs 93 lb, i.e., 42 kg.
When describing her physical appearance, she has got Brown hair color with Dark Brown pair of eyes. Unfortunately, her body measurement, shoes, tattoos (if any) is unavailable at the moment.
Mary belongs to American nationality with Italian American ethnicity and follows Christian religion.
Mary Lou Retton | Gymnastics Career
Initial Career
The former athlete started her training towards becoming a star gymnast when she was only eight years old. Her mother enrolled her at the University of West Virginia to channel her child's hyperactive energy. Little did Lois knew, Mary would grow up to pursue it as a career.
Initially, she trained under Gary Rafaloski in her hometown. However, she felt like she could train better, so she moved to Houston, Texas. Retton trained under Béla and his wife, Márta Károlyi. She improved as an overall gymnast under Béla Károlyi's coaching.
At 15 years old, she won the American Cup and ranked second in the US Nationals.
She also won the Cup, Nationals, and US Olympic Trials the following year. Moreover, the gymnast was the winner of the 1983 and 1984 American Classic and Japan's 1983 Chunichi Cup.
Before the 1984 Summer Olympics, she underwent knee surgery to treat her leg injury. Although she was afraid she might miss the Olympics, the gymnast recovered in time. In the first Summer Olympics held in America since 1932, MLR won her first gold medal.
Furthermore, she became the first American woman to win an all-around gold medal.
She performed an ankle vault and for the final vault she beautifully performed the very difficult Tsukahara vault. On top of that, America's Sweetheart also won two silver and bronze medals in the Summer Olympics. Popular sports magazine, Sports Illustrated, named her "Sportswoman of the Year."
Learn More About Two-Time Olympic Champion, Ekaterina Gordeeva Bio: Daughters, Net Worth & Husband >>
Post Gymnastic Career
After winning her third and final American Cup all-around competition in 1985, Mary retired in 1986. Thereafter, she had a little bit of experience in movies and television.
Retton appeared in the comedy movie Scrooged, popular TV series like Glee and Baywatch. Furthermore, she was a contestant in Dancing With The Stars in 2018.
She also had a children's series called Mary Lou's Flip Flop. Besides that, she utilized her time to support President Ronald Reagan's re-election. She was also a part of the 2004 Republican National Convention.
USAG Abuse Scandal
The former athlete's name was juggled quite a bit in 2017 when the USAG's sex abuse scandal was all over the news. Numerous female athletes accused gym owners, coaches, and staff of sexually abusing them.
It is one of the largest sex abuse scandals in the history of sports. The biggest face of the scandal was former osteopathic physician Larry Nassar. Furthermore, he is accused of abusing over 250 women.
Most of the women were minors at the time of the abuse.
As a result of his actions, the USAG received many lawsuits to ignore complaints, cover-up, and enable Nassar. Many people called for reforms and proper laws in the gymnastics governing body of the United States.
Hence, Senators Dianne Feinstein and John Thune sponsored a bill. It was called the Protecting Young Victims from Sexual Abuse and Safe Sport Authorization of 2017 bill.
The bill protects young athletes from sexual abuse. Moreover, it also and promotes a safe environment for their growth.
Along with the USAG, Mary met with Senator Feinstein to convince her not to pass the bill. Subsequently, she was heavily criticized for supporting the organization instead of the abuse survivors.
Don't Forget To Check Out Gymnast, MyKayla Skinner Bio: Early Life, Career, Love & Net Worth >>
Mary Lou Retton | Marriage And Kids
Husband And His Career
The former athlete was married to Shannon Kelley. They met at the University of Texas. Hence, the two are college sweethearts.
Kelley is a former collegiate football player who played for the Texas Longhorns. Moreover, he served as a starting quarterback for the team.
He was an outstanding player for the Longhorns. Correspondingly, he received attention and recognition for his football skills.
However, the athlete did not pursue a football career and graduated with a business degree from Texas.
He also got a Master's degree in Business Administration from the University of St. Thomas.
Thereafter, the former Longhorn became a partner at an investment firm and was pretty successful at it. Furthermore, he was a well-established real estate developer in Houston.
Nevertheless, his love for football pulled him back into the game. So, Shannon became a quarterback coach in 2009 for Fairmont State University.
Then he joined California University in 2011 to be their running backs coach. Since 2012, the former QB has been serving as an assistant coach for Houston Baptist University.
Marriage, Divorce, and Kids
Mary Lou was only 21 years old when she got engaged to her former husband. The two got engaged in 1989 and married shortly after. Furthermore, they were married for 28 years before they got divorced in February of 2018.
Besides that, the former pair have four daughters. Their names are Shayla, McKenna, Skyla, and Emma Kelley.
The former gymnast enrolled all of her daughters into gymnastics when they were young. Nonetheless, only three of them stuck with it while Skyla became a cheerleader.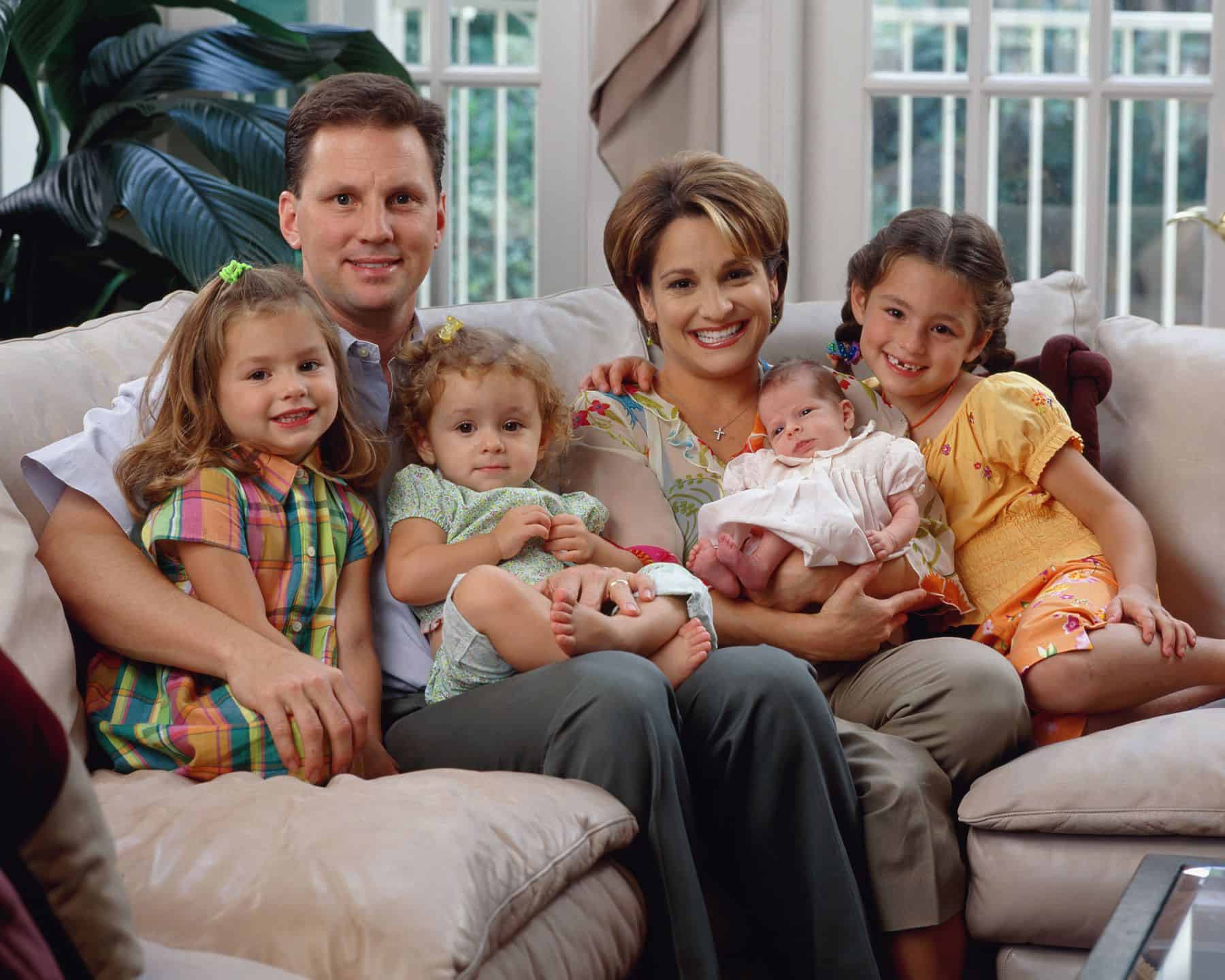 MLR's oldest daughter Shayla did Acrobatics and Tumbling at Baylor University. Moreover, she qualified for many NCATA Individual Championship events.
Likewise, Retton's second-oldest daughter, McKenna, is a Level 10 gymnast who won the 2014 Nastia Liukin Cup.
Mary Lou Retton | Net Worth And Salary
The former athlete has built an impressive wealth amount as a star gymnast.
Retton's net worth is over $8 million. Moreover, the gymnast was shot to stardom after her iconic win in the 1984 Summer Olympics. As a result, she was endorsed by well-known brands and companies.
She was the first female athlete to make it to the front of the Wheaties Box. The gold medalist also served as a spokesperson for drugstore chain Revco and pain relief cream Australian Dream.
Furthermore, she did commercials for them. Besides that, she appeared in ads for other brands and industries as well. Mary made cameos in several movies and TV shows. She was also a gymnastic analyst.
Get to know more of Jenn Brown: Early life, Career, Husband & Stats >>
Mary Lou Retton | Social Media Presence
The gold medalist is quite active on social media platforms. Hence, she has an Instagram account with 65 thousand followers.
She usually shares photos of herself and her children. MLR recently bid farewell to her youngest child, Skyla, who was off to college.
Besides that, she congratulated her oldest daughter, Shyla, on her engagement. The mother of four also got her new baby, a golden retriever named Honey. Furthermore, she is on Twitter with 29 thousand followers. The former athlete joined in 2011.
However, she is relatively less active on Twitter as she hasn't posted anything new since 2018.
Nevertheless, she has shared many videos and photos of her children through her account. She has also shared many gymnastics-related news.
Common Queries:
What disease does Mary Lou Retton have?
MLR does not have a disease. However, she was born with an abnormality in her hip joint called hip dysplasia. Due to this abnormality, she has an increased risk of joint dislocation.
The condition only grew worse as she became a competitive gymnast. As a result, she underwent hip replacement surgery on her left hip.
Was Mary Lou Retton in Star Wars?
No, the former Olympian was not in Star Wars.
How much is Mary Lou Retton worth?
Mary Lou Retton's net worth is over $8 million. She earned most of her wealth as a competitive gymnast. Besides that, she earned a fair amount through endorsements and sponsorships.
What was Mary Lou Retton famous for?
The former gymnast is famous for being the first American woman to win an individual all-around gold medal. She won the medal in the first Summer Olympics held in America in 52 years.
Where did Mary Lou Retton go to college?
Mary Lou went to Fairmont Senior High School but did not complete her study. She was focused more on her career than on her education.