'Life is full of ups and downs.' This statement resonates with the life of professional baseball player Mel Hall, who went through some highs and many lows.
Mel Hall, or Melvin Hall Jr., is a former professional baseball player from New York, America.
From 1981 to 1996, Hall played for teams such as Chicago Clubs, Cleveland Indians, New York Yankees, Chiba Lotte Marines, Chunichi Dragons, and San Francisco Giants in his long-spanning career.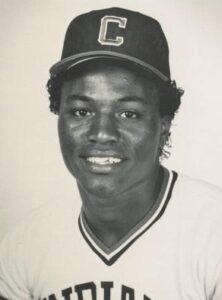 Besides, Hall also played in Japan from 1993 to 1995. Hall had an illustrious career as a player.
However, his reputation as a professional player faded when he was found guilty of sexual assault against minors.
Today, we will cover Mel Hall's life and follow him in his peaks and his downfall. However, before jumping into the details, let's look at the quick facts about him.
Quick Facts
Full Name
Melvin Hall, Jr.
Birth Date
September 16, 1960
Age
62 Years Old
Birth Place
Lyons, New York
Nickname
Mel Hall
Religion
Not Available
Nationality
American
Education
Port Byron High School
Horoscope
Virgo
Father's Name
Not Disclosed
Mother's Name
Not Disclosed
Siblings
Not Disclosed
Height
6'0" (1.83 m)
Weight
185 lbs (83 kgs)
Build
Athletic
Ethnicity
Black
Eye Color
Not Available
Hair Color
Not Available
Marital Status
Not Available
Wives
Not Available
Children
Not Available
Profession
Baseball Player
Draft
1978
Number
27
Position
Outfielder
Batted: Left
Threw: Left
Former Teams
As a player–
Chiba Lotte Marines
Chicago Clubs
Chunichi Dragons
Cleveland Indians
New York Yankees
San Francisco Giants
Net Worth
$1- $1.5 million
Awards and Achievements
Nominated for NL Rookie of the Year (1983)
Social Media
Not active in Social Media
MLB Merch
Hats, Jersey, Baseballs, Autographed Photo, Trade Baseball Card, 1984 Topps Traded Rookie Card
Last Update
May, 2023
Mel Hall | Early Life, Education, and Family
Melvin Hall Jr. was born on September 16, 1960, in Lyons, New York. Coming from a low-income family in Montezuma, N.Y, a tiny farm community, his family was among the few black families in that area.
His father worked as a muck farmer, and his mother worked in a factory. Interestingly, his father had played briefly for the Cincinnati Red Chains.
Hall attended Port Byron High School and played baseball, football, and basketball there.
The information regarding Hall's family and children is kept private concerning Hall's privacy.
Mel Hall | Age, Height & Body Measurements
As of now, Hall is aged [calculate years datestring="09/16/1960″] years old.
Since he was born on September 16, his zodiac sign is Virgo. Hall weighs about 185 lbs (83 kgs) and stands 6'0" (1.83 m) tall.
However, his current physical appearance is unknown as he is currently serving his prison sentence.
You also might be interested in Madi Edwards Bio: Model, Net Worth & Relationships >>
Mel Hall | Baseball Career
Mel Hall had a riveting career in professional baseball.
He played for 15 years from 1981 to 1986 for teams such as Chicago Clubs, Cleveland Indians, New York Yankees, Chiba Lotte Marines, Chunichi Dragons, and San Francisco Giants.
Likewise, Hall also played in Japan for two years, from 1993 to 1995. Hall had a batting average of .276 and scored a total of 134 home runs.
MLB Debut
Mel Hall became the fifth-youngest player to play in Major League Baseball. He made his debut on September 3, 1981, for the Chicago Cubs, at the young age of 20. Hall was picked in the second round of the 1978 draft.
His playing style was that he batted left and also threw Left. In his debut season, he played a total of 10 games.
Chicago Cubs (1981 – 1984)
Hall played his first full season of Major League Baseball in 1983. He hit a total of 17 home runs in 112 games at the mere age of 22. In total, Hall played 194 games for the Chicago Cubs and scored 92 runs.
Similarly, Hall received a nomination for the rookie of the year award in 1983. He placed third below Darryl Strawberry and Craig McMurtry, who ranked first and second.
Cleveland Indians (1984 – 1988)
Similarly, Hall then played for Cleveland Indians for the next five years, from 1984 to 1988. Mel played a total of 538 games for the Indians and scored 244 runs in the process.
Most importantly, he put out a solid display in the 1987 season, where he had the best fielding percentage and range factor out of all MLB left-fielders.
New York Yankees (1989 – 1992)
Hall went on to play for the New York Yankees. In his four years with the Yankees, Hall played a total of 519 times. In the 1992 season, Hall hit 15 home runs.
Hall scored 81 RBIs (Runs Batted In) and had a career-high hit of 163 hits in 152 games.
It was reported that Hall had earned $1.2 million in the 1992 season.
Japan
His contract expired after his time with the New York Yankees. However, no big teams were interested in signing him. As a result, Hall decided to leave the Major League Baseball Franchise at the age of 32.
Hall agreed to sign a two-year $4 million contract in Japan after looking for opportunities in various places. But instead, he signed for the Chiba Lotte Marines, a professional baseball team in Japan's Pacific League.
After playing from 1993 to 1994 with the Marines, Hall moved on to his next team. His next destination would be the Chunichi Dragons, another professional team based in Nagoya, Japan. Hall spent the 1995 season with them.
Back to Major League Baseball
After three years in Japan, Hall decided to return to America to play in the MLB Franchise.
Hall signed for the San Francisco Giants in 1996. However, in the entirety of the season, the baseballer registered only three singles in 25 games.
Due to his poor performance, Mel was released after a month. Soon after, the MLB player retired from his playing career in professional baseball.
You might be interested in the Top 18 Ted Williams Quotes that will inspire you to win >>
Learn more about his career stats and career on Fangraphs.
Mel Hall | Net Worth, Income, and Earnings
Mel Hall had a great demand in the Baseball market after his impressive season in 1992. Hall gained monetary success through his popularity.
According to sources, it is estimated that Hall earned $1.2 million in that season. In his playing time in the Major League, Hall has made at least $6.3 million.
Likewise, his contract with two Japanese Baseball teams helped him earn more than $4 million.
Throughout his career, Hall pocketed a large sum of money through his baseball career. In addition, some sources reveal Hall owned 15 cars and used a limousine for his transportation.
Mel Hall | Crime, Sexual Assault & Controversy
Controversies
In his time with the Yankees, Hall made fun of Bernie Williams, a rookie, by giving him the nickname 'Zero.'
It was allegedly reported that Hall would scream "Shut up, Zero!" at Williams whenever he spoke, pushing him towards crying.
Similarly, in one case of the Yankees Old Timers Game, Hall walked onto the baseball field and questioned manager Buck Showalter "Who are these old fucking guys?"
Showalter later revealed that he knew at that point that Hall had to go.
Personal Behaviours
Mell Hall was mischievous and flamboyant throughout his playing career. A close person to Hall had reported that Hall spent all his paychecks as soon as he received them.
According to different sources, Hall owned 15 cars but still had a limo pick him up from Yankee Stadium.
Shockingly, Hall rented an apartment in Trump Tower, a popular and expensive place in New York. This lifestyle was regarded as pretentious by many.
Hall had quite a unique preference for his pets. He owned two German shepherds and had hired a German trainer to train his dogs to attack at the command of "Fass!"
Not content with the German Shepherds, Hall purchased two pet mountain lion cubs that he claimed to sleep beside. Moreover, he also brought the lion cubs to the Yankee Stadium clubhouse.
However, authorities confiscated the animals, and Hall received a fine of hundreds of dollars. However, Hall was unfazed by it and instead wanted to get a grizzly bear.
Wives and Girlfriends
Mel Hall was a unique personality. According to his former teammate Steve Sax, Hall was a fun person to be around. However, it wasn't easy to know what he was thinking.
As reported by Coolopolis.Blogspot.com, in 1989, during the Indians training camp, Hall plotted to make his wife and girlfriend fight by putting them near the swimming pool at his team's hotel.
Furthermore, DidTheTribuneWinLastNight.com states that Mel, who liked to live dangerously, brought them to the hotel. So surely, the two stumbled upon each other at the pool and fought.
Likewise, it also states the event was witnessed by Tribe general manager, Hank Peters' wife, and granddaughter.
Guns, Fights & Issues
Hall had also got into a violent wrestling match with Rickey Henderson in the Yankee's clubhouse in 1989. Likewise, according to reports, Hall once brought a gun into the Yankee's clubhouse.
Hall used to spend almost all of his paycheck at once. He hired a limo for his transport and also for his many girlfriends.
Hall had a habit of spending money on bars and girls. Likewise, SBNation has released a detailed article on Hall's life, career, and controversies.
Sexual Assault Conviction
Mel Hall was arrested on June 21, 2007. The charge against Hall came after a woman reported that Hall sexually assaulted her in March 1999, when she was 17.
During the investigation, a second victim under the age of 14 came forward with her charge.
Similarly, the second victim was 12 at the time of the rape.
On June 16, 2009, Hall was convicted on two indecency counts with a child and three aggravated sexual assault counts. The MLB star was sentenced to 45 years in prison on June 17, 2009.
Hall can apply for parole after serving 22 years and four months in prison. He is serving his sentence at Coffield Unit in Tennessee County, Texas.
Besides that, he also had sexual relations with Jennifer Diaz when she was only 15 years old. Diaz recalled that she cried after the first time they had sex.
However, Hall told her that it was okay as he would marry her when she turned 18. At the time of the physical relationship, the baseballer was over 30 years old. Diaz even testified at the trial 20 years later.
Social Media Presence
Unfortunately, Mel Hall is not on any social media platforms. However, you can find his images and videos on YouTube and Google.
You also might be interested in reading about Andrew Cashner's Bio: Baseball Career, Injuries & Family >>
Mel Hall | Frequently Asked Questions
Is Mell Hall still alive?
Yes, Mel Hall is still alive.
When was the Mel Hall Invitational held?
The Mel Hall Invitational was held in October of 2021.
Why is there a Mel Hall obituary?
The obituary does not belong to the former baseball player, Mel Hall. He is still alive and serving his sentence in prison.
(Make sure to read and comment. Your feedback is always appreciated.)