One of the most prominent names for breaking the stereotype is Melina Perez, 44-years-old American professional wrestler best known for her aggressive persona in WWE. She recently wrestled for the National Wrestling Alliance (NWA).
Melina is a 3-time WWE Woman's Champion and 2-time WWE Diva Champion. She became the first woman in WWE history to become multiple champions with women's and Divas titles.
Perez was ranked in the 3rd position in the best 50 female singles wrestlers by PWI Female 50 in 2009.
Besides having a penchant for wrestling, Melina has also tried her hands at modeling and acting. And, undeniably, she has aced wherever she has gone.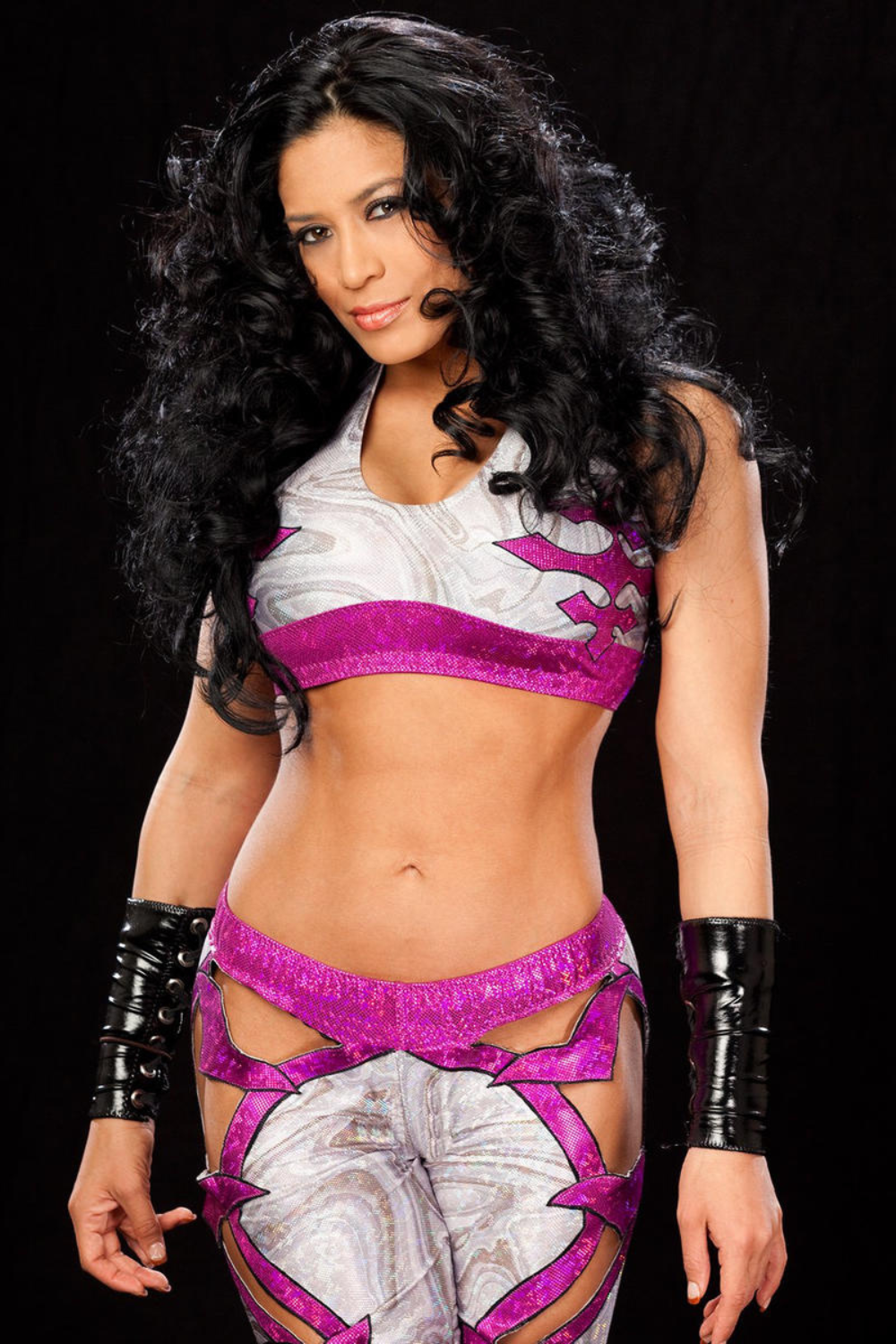 Moving on, the American Wrestler and part-time model has amassed a net worth of $3 million in 2023.
We shall uncover more about her life, career, and relationships. So, please do keep tabs on this article if you are a true fan of this diva.
But before diving into her beautiful yet bittersweet journey, let's look at the quick facts about her.
Melina Perez | Quick Facts
Full Name
Melina Nava Perez
Date of Birth
March 9, 1979
Birth Place
Los Angeles, California
Religion
Roman Catholic
Nationality
American
Ethnicity
Spanish-Scottish
Zodiac Sign
Pisces
Age
44 Years Old
Height
5'4″/1.63 m/163 cm
Weight
55 kg/121 lb
Hair Color
Black
Eye Color
Brown-Dark
Build
Petite
Father's Name
Prisciliano Perez II
Sibling
P.J Perez (Brother)
Education
Hesperia High School
Marital Status
Single
Ex-Boyfriend
John Hennigan, Dave Bautista, Mike Knoxx
Profession
Wrestler, Model
Ring Name
Kyra / Melina / Melina Perez
Affiliations
WWE, NWA
Billed From
Los Angeles, California
Hollywood, California
Active Years
2001-present
Net Worth
$2.3 million
Social Media
Instagram, Twitter, Facebook, YouTube
Merch
Trading Card
Last Update
November, 2023
Melina Perez | Early Life
Melina Perez, also known as Melina Nava Perez, was born on March 9, 1979, in Los Angels, California. However, she grew up in the High Desert and hails of Spanish and Scottish descent.
Not much has been revealed about her parents in public. Still, aligning with the information sources, her father, Prisciliano Perez II, was a boxer, and her mother used to go for a routine job. Her brother's name is P.J Perez.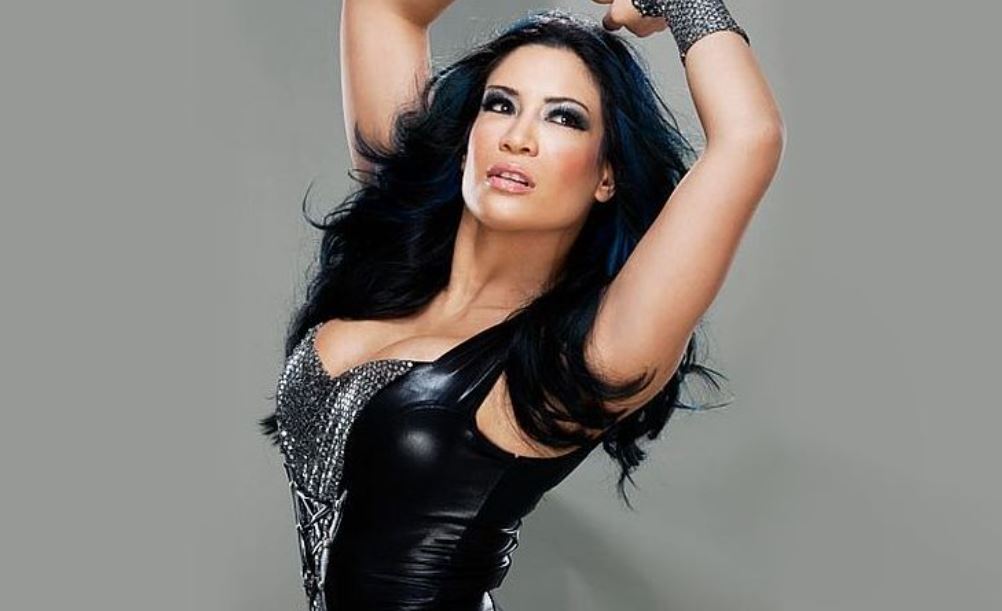 To mention her schooling, Perez studied at Hesperia High School. However, we cannot find any information regarding her college degree.
Melina Perez | Modelling career
Perez started her career as a beauty pageant contestant, beating Miss Hawaiian Tropic Anaheim.
During her modeling days, she won many competitions, including Group USA Bridal Show, Group USA Fashion Show, and Ms. California Belleza Latina.
In 2007, Melina again showed up for a modeling photoshoot where the famous artist Mark Greenawalt painted her body where she presented herself with WWE Women's Championship belt.
Melina Perez | Professional Wrestling Career
Outgrowing her passion for wrestling, Perez began training at Jesse Hernandez's School of Hard Knocks in San Bernardino, California and made her in-ring debut in November 2001.
Many WWE officials were amazed to see her express her phenomenal strength and ability compared to other women from the school.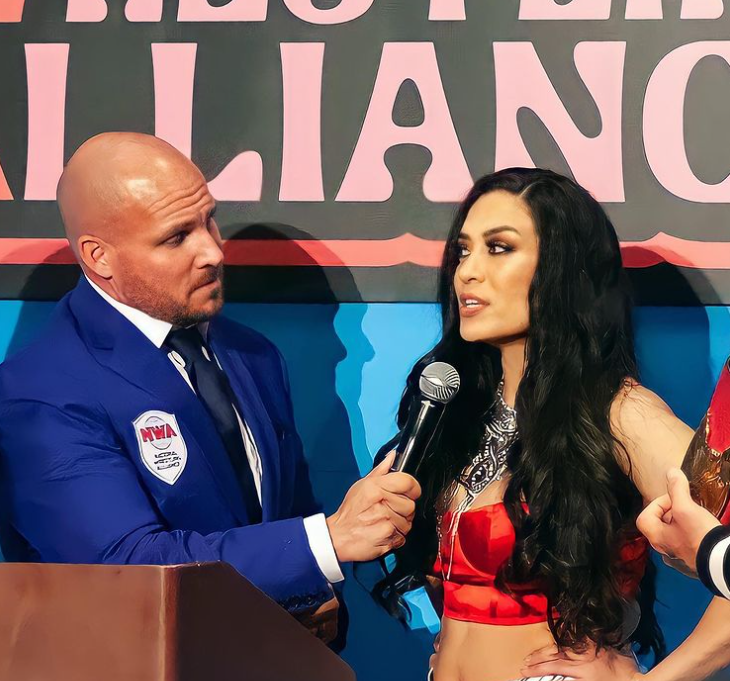 In late 2002, Perez tried out for World Wrestling Entertainment's reality show Tough Enough III. She made it through the final twenty-one but later got knocked out from the first episode's final cut.
Although Melina was out of the contest, her supporter cum trainer Al Snow motivated her to keep pulling her socks up for her dreams.
WWE
After that, in March 2004, Perez started her career in WWE's then-developmental territory OVW. She was primarily renowned as John Hennigan's ex-girlfriend.
Matt Cappotelli was the one to introduce her to humiliate Hennigan. Soon after, Melina made up with Hennigan and later teamed up with Joey Mercury.
Then she started managing for Hennigan and Mercury to win the title OVW Southern Tag Team Championship. The trio owned popularity as MNM.
On November 29, 2004, Melina showed up for her first RAW appearance when Randy Orton was the guest General Manager and hosted a Diva lingerie fashion show.
She made another Raw appearance in December, participating in a Limbo contest.
Melina grabbed herself an official debut in WWE as the Manager of MNM on the April 2005 episode of Smackdown.
The trio won the match against Rey Mysterio and Eddie Guerrero, grabbing their first WWE Tag Team title.
On the Eddie Guerrero Tribute Show, Melina won a Divas Battle Royal by beating the Women's Champion, Trish Stratus. Following the next week, MNM kidnapped Stratus, tied her up, and gagged her for Melina.
On the contrary, Stratus challenged her to a match for the Women's Championship to this incident. As a result, Melina lost the battle with Stratus with the help of Mickie James at Survivor Series 2005.
In 2006, Melina caught up with a headline again when she faced an encounter with Rey Mysterio and World Heavy Weight Champion Bautista.
In keeping with Bautista's statement, he claimed Melina for calling up in the locker room and seducing her. In contrast, Melina allegedly called for a conference where she accused Batista of sexually harassing her.
Further
On January 29, 2007, Melina grabbed the topmost contender title for the WWE Women's Championship after defeating Maria.
Moreover, she won a victory over Mickie James on February 19 and was entitled to the WWE Women's Championship for the first time in her career.
The rivalry between the two beauties lasted long, and Melina later kept back the title in a rematch during the first-ever Women's Falls Count Anywhere match in WWE history.
Melina won the scheduled match against former Playboy cover girls Torrie Wilson and Candice Michelle.
Unfortunately, she suffered an injury in her ankle on June 2008 and was out for six months.
Melina retained her three-time WWE Championship against Beth Phoenix on the February 16 episode of Raw in 2009.
She reached heights of success when she appeared at the World Of Wheels in Birmingham, Alabama, to sign autographs in February 2009.
Independent Circuits
Besides WWE, Melina showed up for Women Superstars Uncensored's Breaking Barriers II event defeating Lexxus (replacing Serena Deeb).
On February 5, 2012, episode of WWFX, Melina managed to defeat former WWE Diva Jillian Hall.
She debuted for Northeast Wrestling on March 23, 2012, defeating Velvet Sky in a one-to-one match. Later on the same day, Melina lost to Sky in a rematch.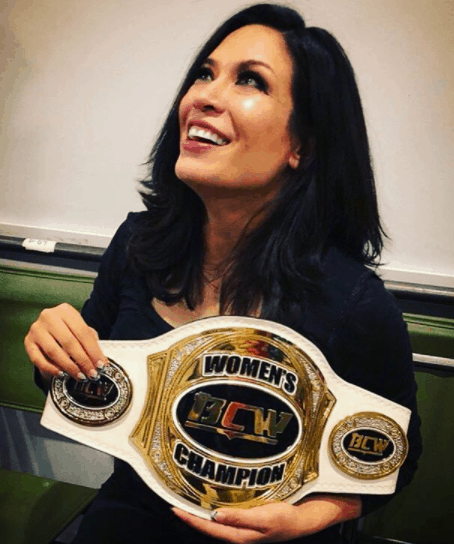 From June 30 to July 2, 2012, Melina participated in World Wrestling Council's (WWC) anniversary weekend in Puerto Rico.
She defeated Velvet Sky following the first two nights, but she and Davey Richards were defeated in a mixed tag team match by Sky and Xix Savant on the final night.
Melina returned to WWE unexpectedly on July 22, 2019, after August 2011 at the Raw Reunion.
She showed up in a behind-the-stage fragment with Candice Michelle, Naomi, and Kelly, who won the WWE 24-7 Championship and uncovered herself as a referee.
Melina Perez | Personal Life
Melina Perez is a lady who is bold as brass. She can steal anyone's heart right away with her captivating looks.
But currently, there are no rumors of her dating anyone. Yes, we can tag her as single.
She had been in a relationship with her fellow wrestlers John Hennigan, previously known as John Nitro. They had a semisweet relationship that started well in 2003 but tragically ended in 2013.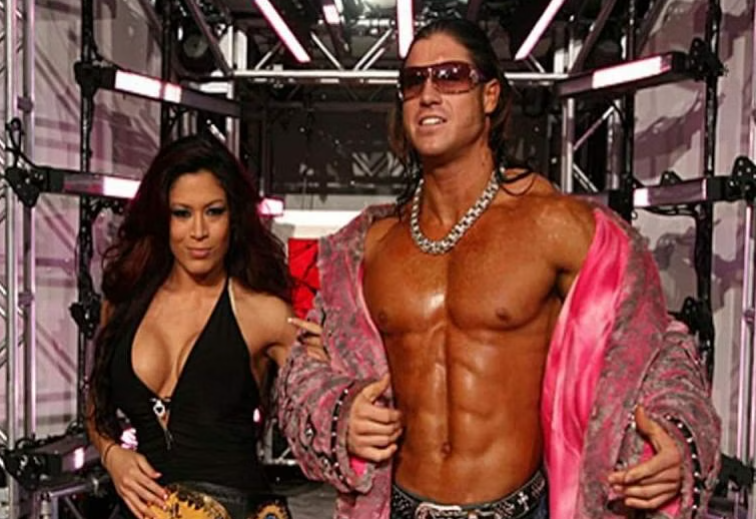 Moreover, there was widespread gossip that she had a relationship with Dave Bautista and Mike Knox.
Perez always answers, " I've had enough sentiments in 11 years of relationship, and now I want to live alone."
Moving on, Parez is a complete animal lover. She has three puppies and, every once in a while, posts about them on Instagram.
Melina Perez | Net Worth
Melina Perez is not just beauty with a brain; when God created her, she rooted all three dimensions of beauty, brain, and bravery in her character.
Being a famous wrestler, we cannot deny that she must have added an ample amount to her bank account.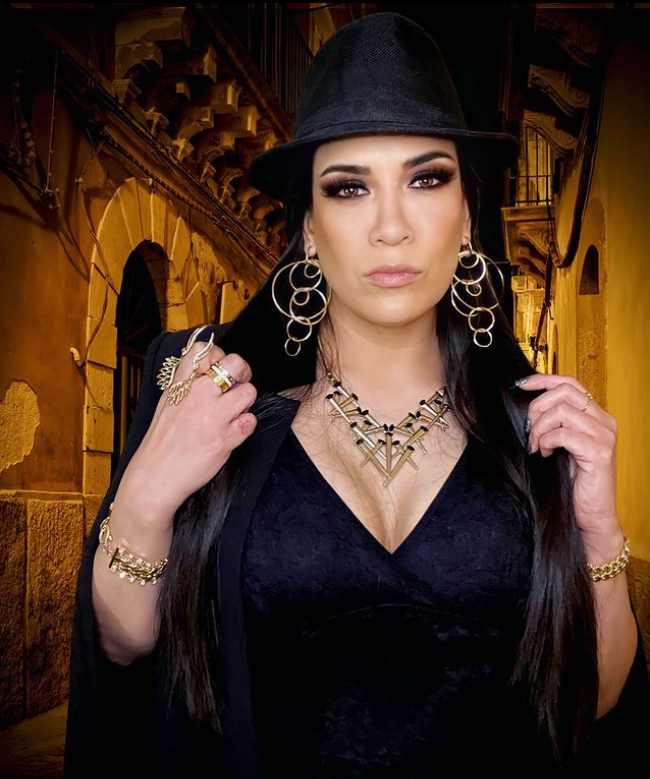 Melina has a net worth of $2.3 million in 2023. Not to mention, she had a salary of $2.1 million annually when she wrestled for WWE. Before that, she was a model too.
Also, various sources claim she does have a Toyota Yaris. Although, we did not find any pictures of her with her Toyota.
However, she is working with Independent Circuit and must be doing well.
Melina Perez | Minor Details
Perez's entrance in the ring always remained the talk of the town. She did it by doing a split on the edge, crawling under the bottom of the rope.
Perez has done modeling ads for Nike.
Melina was allured to learn cage fighting before training to be a professional wrestler.
Perez calls Jillian Hall her real-life best friend, even if they were an on-screen enemy.
Melina is highly influenced by Drew Berrymore, her mother, Selen Quintanilla, Mother Teresa, Wonder Woman, Lynda Carter, and Gwen Stephani. One of her Instagram posts explains why she adores these beautiful ladies.
Melina Perez | Social Media Presence
If you are a real Perez fan, you cannot dare to skip this. We can find her on every possible social media platform.
The American professional wrestler has a whopping number of followers and is always inclined to spread smiles and positivity through her posts.
Instagram: 399k followers
View this post on Instagram
Twitter: 679.4k followers
Melina Perez | Popularity
Melina is a professional wrestler best known for her WWE career.
The graph shows her search trends over 12 months.
Frequently Asked Questions (FAQS)
Who trained Melina Perez?
Jesse Hernandez trained Melina Perez at the School of Hard Knocks and Fit Finlay.