MLB player Isaiah Campbell's parents, Parry and Deanna, were present at Minute Maid Park to watch their son's debut. Isaiah was raised with his sister, Taylor, in various European countries, before settling in Kansas.
Born in Portugal, Isaiah Campbell doesn't come from a sporting family. His dad is an Air Traffic Controller, and his mom is a financial advisor.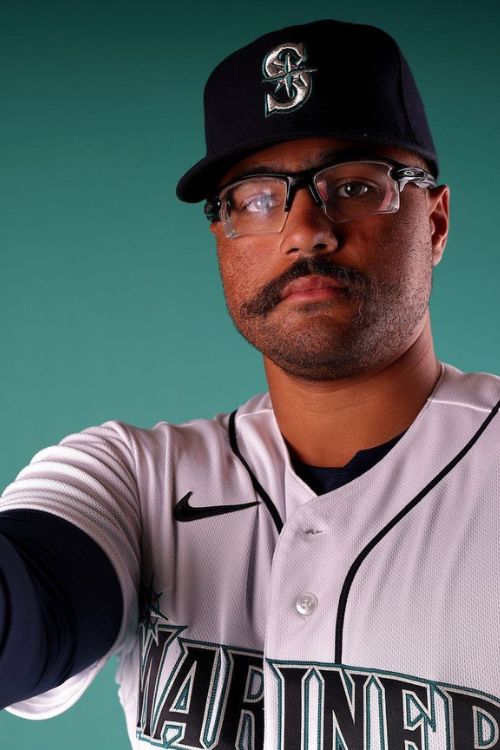 Campbell's first love was also not baseball, but it was basketball. He grew up admiring Kevin Durant and Russell Westbrook as he was a big Oklahoma City Thunder fan.
But it was in baseball that the 6ft 5 pitcher excelled. And so he decided to continue the sport.
On July 8, 2023, the University of Arkansas graduate made his MLB debut for Seattle Mariners. He became the only second player born in Portugal to play in the MLB and earned a strikeout in his debut.
Isaiah Campbell Parents, Parry, And Deanna Campbell
Isaiah Campbell's parents, Parry and Deanna Campbell raised their son in different parts of Europe before settling in Kansas.
Parry Cambell, the father of the MLB pitcher, has been working for the US Air Force since 2003. During his time with US Air Force, Parry has been stationed in Portugal, Germany, and Turkey.
It was in Angra do Heroismo on Terceira Island that Isaiah Campbell was born. It's a small set of islands about 1000 miles from continental Portugal. Parry works as an Air Traffic Controller for Midwest ATC.
Isaiah's mother, Deanna Campbell, received her bachelor's degree in business administration from Pittsburgh State University. She then went on to earn MBA from the University of Central Missouri.
Deanna currently holds the position of Financial Advisor at Edward Jones. She began working with the investment company in 2016 as a business office administrator and was promoted to her current position in 2019.
The mother of two, Deanna previously worked for the Women's Foundation, United WE, for three years, from 2011-2015.
Isaiah Shares A Close Bond With His Family
The pitcher's Instagram other than being dominated by baseball, also has many family posts.
In one of his posts with his parents, which also has his sister, Taylor, Isaiah captioned it, "Time spent with family is time well spent!"
He has also shared an appreciation post for his mom on Mother's Day, thanking her for everything she has ever done for him. Along with having a strong bond with his parents, he also shares a cute sibling bond with his sister, Taylor.
His sister, Taylor, lives only 25 minutes away from their parent's home after tying the knot with her partner Austin in 2018.
Deanna and Parry were present at Minute Maid Park to watch their son make his MLB debut. With Isaiah earning a strike out, the camera panned towards his family, who stood up with pride and shared high fives all around.
Isaiah Campbell Engagement With Kiley Kipper
On November 23, 2022, Isaiah took to his Instagram handle to announce his engagement news with Kiley Kipper.
Kiley and Isaiah began dating in 2020 but shared their first Instagram at the beginning of 2021. In their respective posts, the couple thanked 2020 for bringing them together.
If 2020 was a bad experience for many worldwide, it looks like it was a new beginning for Isaiah and Kiley.
Kiley is the owner of Kinaiaya Consulting and established the Phoenix-based firm in 2022. Kipper graduated from Arizona State University in 2016 with a philosophy, politics, and law degree.
She previously interned for former US Senator John McCain during his Senate Re-election Campaign in 2016 and was director of operations for MBQF Consulting.
Before establishing Kinaiya, Kiley worked for September Group LLC as a VP of sales. She worked there for a year, leading project management efforts in grassroots advocacy, fundraising, and business development.
The young couple had their engagement take place during their vacation trip to Jamaica. Isaiah shared a series of pictures, including when he went down on one knee.
Both their families were present for the special occasion, but they are yet to share their wedding date.
Kiley was present at Minute Maid Park to root for Isaiah on his debut and shared an Instagram story, sharing a hug with him after the match.