It takes a lot for an athlete to be successful, let alone how much effort, hard work, and dedication it takes to become the most talented person in the World. A strong mindset, fitness, and techniques are one of them.
However, sometimes some athletes are just gifted. They are gifted with talents for sports in such a way that they're in a different league than other players, with minimal effort.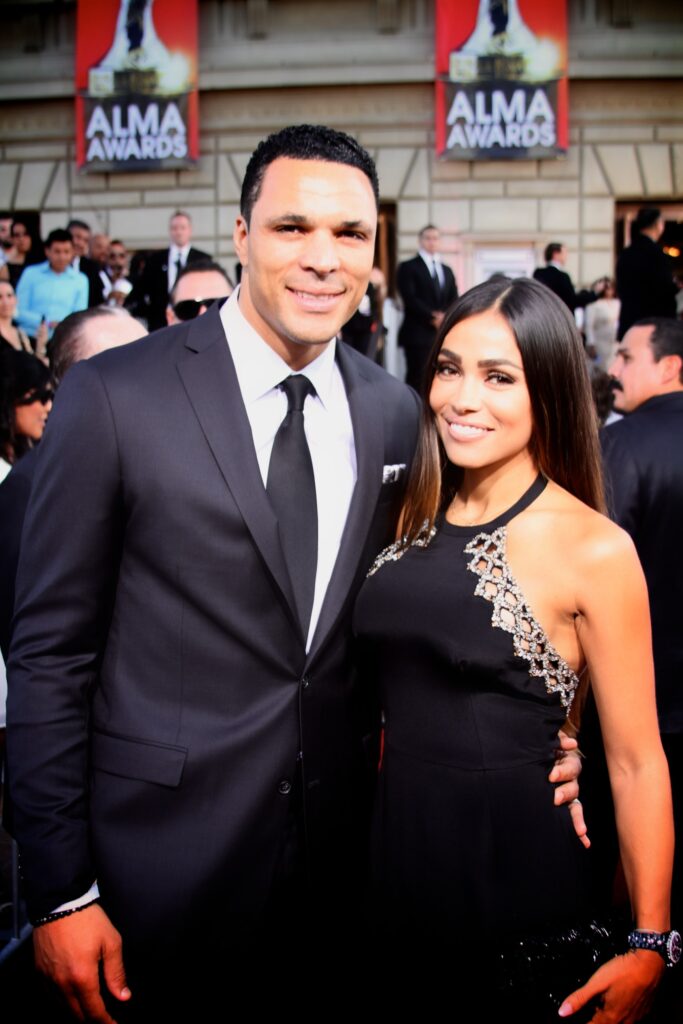 So, after some research, we've come up with 15 of the most talented person in the World of sports.
15 Most Talented Person in the World of Sports
We have been able to rank the top 15 most talented athletes ranking with the help of information provided by the Men's Journal.
So, here's a quick look at the ranking.
| | | |
| --- | --- | --- |
| Rank | Name of the Athlete | Major Sport |
| 15 | Jim Thorpe | Runner |
| 14 | John Elway | American Football |
| 13 | Todd Helton | Baseball |
| 12 | Jeff Samardzija | Baseball |
| 11 | Charlie Ward | Basketball |
| 10 | Danny Ainge | Basketball |
| 9 | Jackie Robinson | Baseball |
| 8 | Bob Hayes | American Football |
| 7 | Jim Brown | American Football |
| 6 | Bo Jackson | Baseball |
| 5 | Tim Tebow | American Football |
| 4 | Deion Sanders | Baseball |
| 3 | Stephen Curry | Basketball |
| 2 | Russell Wilson | American Football |
| 1 | Tony Gonzalez | American Football |
15. Jim Thorpe
During his time, Thorpe was the epitome of a multi-sport athlete. Thorpe was of European and Native American origin and was born in Oklahoma.
Now, talking about his achievements, Thorpe won Olympic gold medals in the pentathlon and decathlon, as well as professional football, baseball, and basketball.
Thorpe played in the MLB for seven years and was an All-Pro in the National Football League throughout his 13-year career. Plus, Thorpe was inducted into the Pro Football Hall of Fame and was the first president of the league that would later become the NFL.
Thorpe's flexibility, as well as his durability, were unrivaled in sports.
14. John Elway
Regarded as one of the greatest quarterbacks in the NFL, John Elway was indeed to make today's ranking.
Talking about Elway, the Kansas City Royals picked him out of high school, but he chose to attend Stanford instead. This was where he split his time between football and baseball.
Winning Pac-10 Player of the Year two times and finishing second in the Heisman Trophy, Elway was a premier quarterback in the country. Besides, he hit over .360 with 50 RBI in just 49 games.
13. Todd Helton
Todd Helton is a name that is recognized by all MLB fans. Moreover, Helton was a standout baseball and football player during his college days at the University of Tennessee.
Although he didn't get much playing time, Helton was a backup quarterback for the Volunteers.
However, he was a decent baseball player batting .370 for the Vols as a junior. As a result, he was named National Collegiate Baseball Player of the Year.
Likewise, despite not pursuing a career in football, he had a successful baseball career. The Colorado Rockies selected Helton as the eighth overall pick in the draft, and he went on to have a successful career.
To clarify, Helton had a record of a .316 batting average, 2,519 hits, and roughly 370 home runs.
12. Jeff Samardzija
Known as "The Shark," Jeff Samardzija split his time between baseball and football before becoming a professional pitcher in Major League Baseball.
As a wide receiver with the Fighting Irish, Samardzija made records, earning All-American honors in 2006 after catching 78 passes for 1,017 yards and 12 touchdowns.
Similarly, after being selected by the Chicago Cubs in the MLB draft, Samardzija had the option of continuing in the NFL draft after college, but he chose to focus entirely on baseball.
After hitting free agency after the 2015 season, the right-hander was rewarded with a five-year, $90 million contract from the San Francisco Giants.
11. Charlie Ward
Charlie Ward was a talented athlete for Florida State, where he played football and basketball.
Ward had a fantastic career at Florida State, winning the Heisman Trophy, Davey O'Brien Award, and Maxwell Award while guiding the Seminoles to a national title victory over Nebraska.
Ward was also taken with the 26th overall pick in the NBA draft by the New York Knicks. Here, Ward became a valuable role player for the Knicks, helping them reach the finals against the San Antonio Spurs in 1999.
In addition, Ward was such a good athlete that he was drafted by the Milwaukee Brewers and the New York Yankees in successive years, even though he didn't play baseball.
10. Danny Ainge
Former professional basketball player, coach, and former professional baseball player, Danny Ainge is currently an executive with the Utah Jazz.
Ainge not only earned the national collegiate basketball player of the year award at BYU, but he also played professional baseball for the Toronto Blue Jays, appearing in 211 games.
He eventually gave up baseball to focus only on basketball, helping the Celtics win two championships and playing in the NBA for 14 years.
He was named NBA Executive of the Year in 2008 and appeared in the 1988 All-Star Game during his playing career. From 2008 until his retirement in 2021, Ainge was the Celtics' president of basketball operations.
9. Jackie Robinson
Robinson became a global legend for breaking baseball's color barrier, but it's important to remember that he was also a fantastic athlete.
The future Brooklyn Dodgers player earned varsity letters in baseball, football, track, and basketball while at UCLA, making him the first athlete in UCLA history to do so.
Robinson earned the NCAA men's long jump title and appeared in collegiate football and basketball All-Star games during his tenure with the Bruins.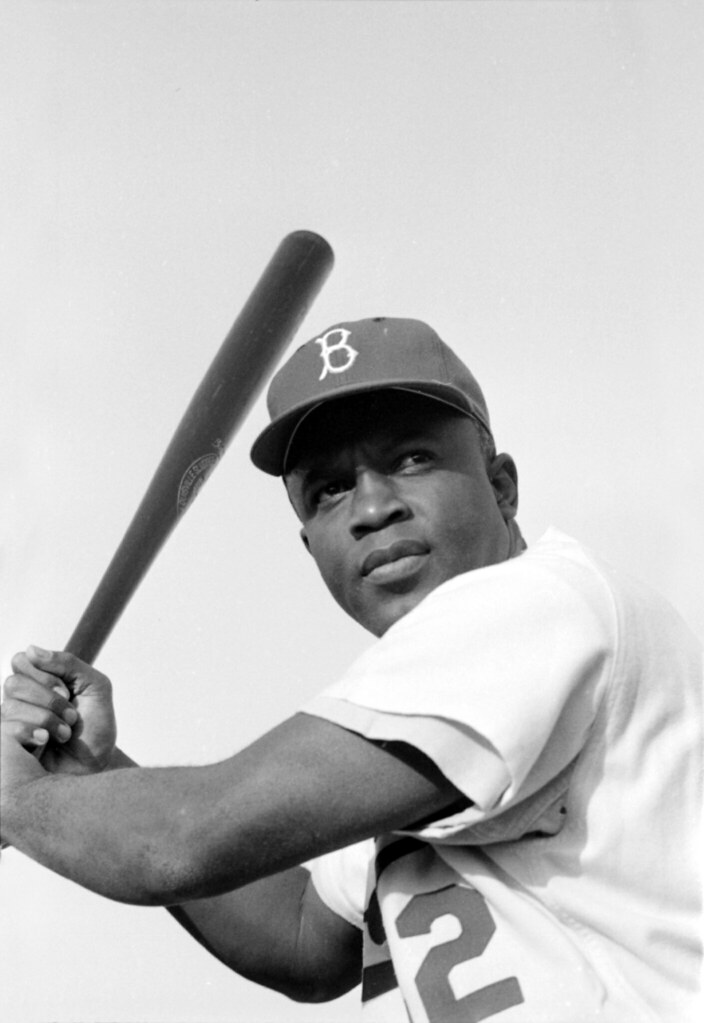 Robinson, of course, had a Hall of Fame-worthy career in the major leagues, hitting.
Throughout ten seasons, he accumulated 311 points. The speedster helped the Dodgers win the 1955 World Series by stealing over 200 bases, including home plate in the World Series. He was a six-time All-Star and won the National League MVP award in 1949.
8. Bob Hayes
Known as the "Bullet Boy," Bob Hayes was a two-sport athlete at Florida A&M University, competing in football and track.
This was before becoming a sensation at the 1964 Summer Olympics in Tokyo. It was here where he won gold medals in the 100-meter and 4100-meter events.
Hayes was regarded as one of the World's quickest athletes, having established world records in both events. Following this, the Dallas Cowboys picked Hayes in the seventh round because of his speed.
The native of Jacksonville, Florida, was instrumental in changing how clubs played defense in the NFL. Because of Hayes' near-superhuman speed, the zone design was created so players could keep up with him.
Hayes was inducted into the Pro Football Hall of Fame and is the only athlete ever to win an Olympic medal.
7. Jim Brown
Brown is perhaps the best running back in NFL history, but he may have been even better as a lacrosse player.
Brown attended Syracuse University on a lacrosse scholarship before playing football, track, and basketball, where he was the team's highest scorer. Furthermore, as a senior, he finished second in the country with 43 goals in only ten games.
You might be interested in the World's Top 12 Best MLB Outfielders.
Brown was selected sixth overall in the NFL Draft by the Cleveland Browns. During his time at the Browns, he dominated the league for nine years.
Brown scored 126 touchdowns and averaged over five yards per carrying with his distinctive running technique, which characterized "smash mouth" football.
Above all, Brown was inducted into the Pro Football Hall of Fame, the College Football Hall of Fame, and the Lacrosse Hall of Fame.
6. Bo Jackson
At 6'1" and 220 pounds, Jackson was regarded as one of the greatest pure athletes in sports history. For a guy of his stature, Jackson was remarkably fast.
Moreover, Jackson could play almost any sport if he wanted, but he chose to focus on football and baseball.
Furthermore, Jackson won the Heisman Trophy as a football player at Auburn. Later, he played for the Kansas City Royals in Major League Baseball and the Los Angeles Raiders in the National Football League.
Jackson was among the few athletes named All-Star in two sports. Unfortunately, he was plagued by injuries, including a catastrophic hip injury that effectively terminated his football career.
5. Tim Tebow
Tim Tebow rose to prominence as a football player. However, after failing to find success in the NFL, the former Florida Gators quarterback turned his attention toward baseball.
After performing MLB scouts earlier in the summer, Tebow signed a minor league contract with the New York Mets in September 2016.
Besides this, Tebow has the athletic tools needed to be a baseball player at 6'3″ and 245 pounds. So, let's watch him trying to get back into a sport he hasn't played regularly since high school.
Also, Tebow has an impressive collegiate football resume, having led the Gators to two national titles and winning the Heisman Trophy in 2007.
4. Deion Sanders
After making his pro debut with the New York Yankees in 1989, "Prime Time" went on to have a Hall of Fame career as an NFL cornerback, but he also spent nine years in Major League Baseball.
In college, the former Florida State star played football, baseball, and track and field, demonstrating the exceptional talent that allowed him to pursue professional careers in two sports.
With the Dallas Cowboys, he not only became a superstar (intercepting 53 passes and scoring 22 touchdowns) but also excelled on the diamond, leading the National League in triples with the Atlanta Braves.
He's also the only pro athlete to have appeared in both the Super Bowl and the World Series.
3. Stephen Curry
Now, regarding the Goat, this one doesn't need an introduction. The former NBA MVP and the two-time winner is not only a powerful force on the football field but also knows his way around the golf course.
Growing up across the street from a golf club, it was inevitable for the sport to influence him sooner or later.
Making his professional debut in August 2017 at the Web.com Tour's Ellie Mae Classic. Curry finished fourth in the American Century Championship pro-am in Lake Tahoe in July 2017, despite having high odds of winning.
2. Russell Wilson
Russel Wilson became one of the best quarterbacks in the NFL after being picked by the Seattle Seahawks. However, he could have made a living as a professional baseball player if he had wanted to.
The Colorado Rockies drafted Wilson in the fourth round of the 2010 MLB Draft. He spent two seasons in the minor levels here before pursuing an NFL career full-time.
Wilson will likely be in Tampa Bay for Spring Training with the Yankees, where he will "participate in pregame workouts and watch games from the Yankees' dugout."
The Rangers traded Wilson to the Yankees in February 2018, and he is said to participate in pregame workouts and watch games from the Yankees' dugout.
1. Tony Gonzalez
Gonzalez is primarily known for being the best tight end in NFL history, but he also had a successful basketball career at Cal.
Above all, Gonzalez took the Golden Bears to number 16 in the NCAA Tournament. However, as a pro, he chose football over basketball, and he went on to rewrite the tight-end record books.
Moreover, Gonzalez was named to the Pro Bowl 14 times, to the All-Decade Team in the 2000s, and set career receiving yardage, catches, touchdowns, and 1,000-yard season marks for his position.
Throughout his 17-year NFL career, the former Kansas City Chiefs standout stayed in top athletic shape, missing only three games.
Conclusion
So these are the top 15 most talented people in the World of sports. Among these gifted athletes, who was your favorite one. Also, what made them become your favorite athlete? Feel free to share your opinion about them in the comment section down below.
Also, you might be interested in the 5 Top NFL Trades of This Season So Far.
For similar posts, make sure to stay updated on our website.