The California-born golfer Natalie Gulbis and her husband, Josh Rodarmel, have been married for almost a decade.
While Natalie is a professional golfer who competes on the LPGA Tour, Josh is involved in the corporate sector.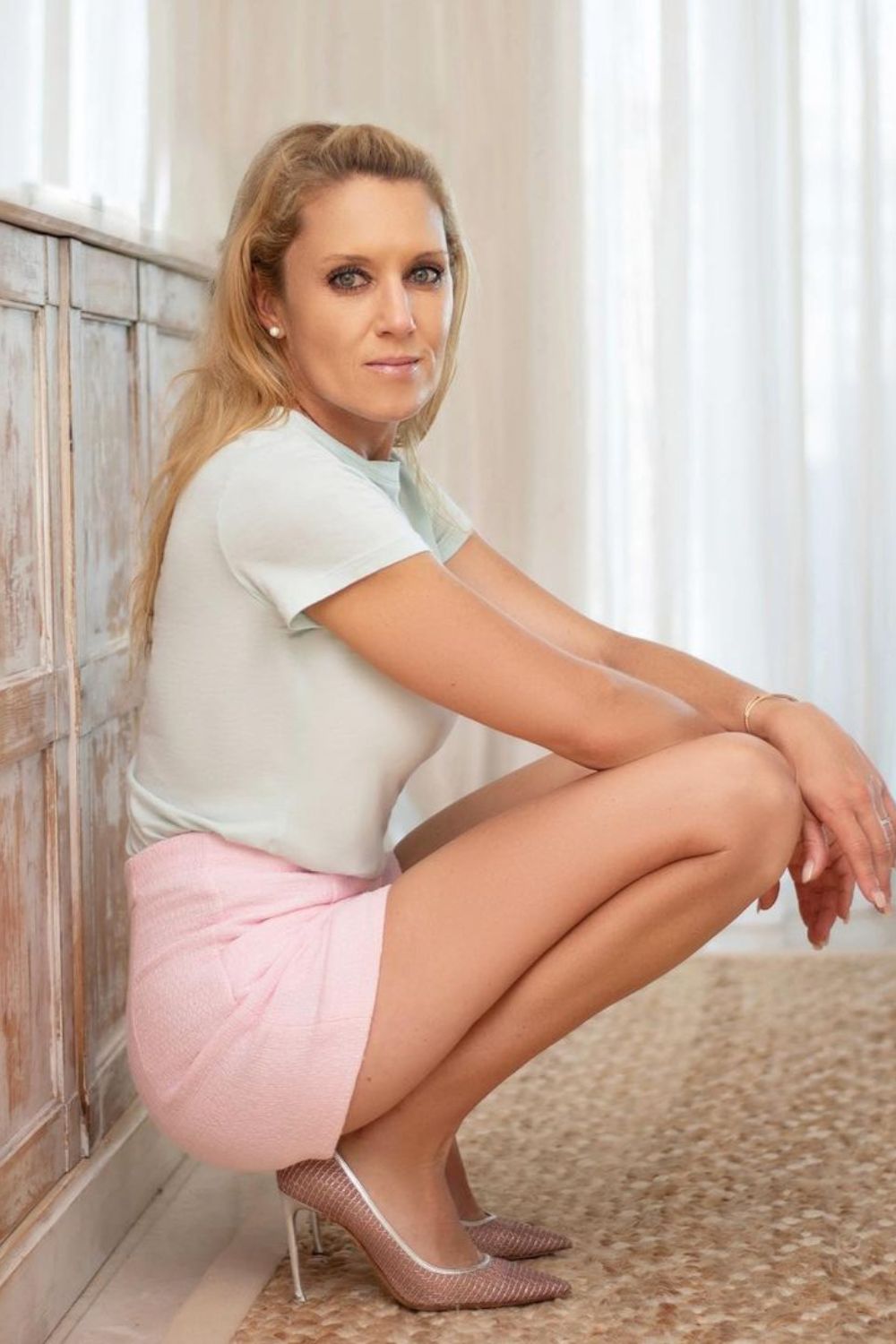 Born on January 7, 1983, in Sacramento, California, Natalie developed a passion for golf at a young age at just four years old.
The American professional golfer achieved her first tournament victory at age ten. She then went on to turn professional in July 2001 at age 18.
Her first professional win came at the Evian Masters in France in July 2007. In an exciting playoff against Jeong Jang, she secured victory by sinking a two-putt birdie on the first extra hole, which earned her $450000.
As per her LPGA profile, Natalie has accumulated close to $5 million in earnings from her golfing career thus far.
Natalie Gulbis Husband Josh Rodarmel: Married Life & Kids
The professional golfer Natalie Gulbis got engaged to Josh Rodarmel in July 2013, who played as a quarterback at Yale University.
Later, after five months, they exchanged wedding vows on December 23, 2013.
Regarding their kids, on June 25, 2016, Gulbis revealed that she had been trying to conceive a child.
She stated her efforts in exploring various methods and approaches to achieve pregnancy.
In addition, Natalie acknowledged that the journey toward having children had been challenging for her.
She also mentioned that she was uncertain about the duration of her competitive golf career, as the possibility of becoming pregnant and starting a family might lead her to consider retirement.
However, up to the present date, it has been reported that Natalie Gulbis and Josh Rodarmel do not have any children together.
Who Is Natalie Gulbis Husband, Josh Rodarmel?
Josh attended Mission Viejo High School and completed his Bachelor's degree in political science from Yale University in 2007. During his time at the university, he also played football.
He founded a company called Power Balance, LLC, alongside his brother, in January 2007. The company expanded its international operations in 2010.
Unfortunately, the company faced financial difficulties and eventually declared bankruptcy.
Their company filed for bankruptcy in 2011 and agreed to a settlement of $57 million due to allegations of misleading consumers.
After a few years, Josh became a board member of Bright Pink from January 2011 to April 2016.
Furthermore, he has been the Chairman of the Common Thread Collective since January 2015.
Moreover, Josh is presently the CEO of 4*400 company and the Chief Investment Officer at Dream Lab, LLC.