Nick Burdi is a young MLB prospect struggling with injury problems. The American baseball pitcher is currently playing for San Diego Padres organization.
Before that, he played for the Pittsburgh Pirates of Major League Baseball (MLB).
Moreover, Nick got into baseball at a very young age. His throws and sliders' speed attracted many teams and scouts after joining the Downers High School.
After Downers, he played for Louisville Cardinals, where he threw his fastballs over 100 mph.
Further, the professional baseball team Minnesota Twins picked him in the 2014 MLB Draft. Notably, his name was also listed on the future MLB Stars list.
Sadly, the right-handed pitcher had a bumpy career due to injuries and never reached the expected heights.
However, he is hopeful that his hard work and dedication will pay off one day. Before diving into the details of his life and career, first, take a look at some general facts:
Nick Burdi | Quick Facts
Full Name
Nicholas Edward Burdi
Birth Date
January 19, 1993
Birth Place
Hinsdale, Illinois
Nick Name
Nick
Education
Downers Grove South High School
University of Louisville
Nationality
American
Ethnicity
White
Religion
Undefined
Zodiac Sign
Capricorn
Father's Name
Bob Burdi
Mother's Name
Debbie Burdi
Siblings
Two (Drew & Zack)
Age (as of 2023)
30 Years Old
Height
6 feet 4 inches (192 cm)
Weight
225 lb. (102 kg)
Hair Color
Black
Eye Color
Blue
Relationship Status
Married
Wife
Rebecca Burdi
Children
Not Available
Sport
Baseball
League
Major League Baseball
MLB Debut
September 11, 2018
Position
Pitcher (#57)
Current Team
Free-agent
Bats
Right
Throws
Right
Former Teams
Minnesota Twins, Pittsburgh Pirates
Agents
Sosnik Cobbe & Karon
Salary
Not Available
Net Worth
$1.5 Million
Shoes
Adidas
Social Media
Instagram, Twitter, Facebook
Merch
Cards
Last Update
June, 2023
Nick Burdi | Early Life, Family, and Education
Nicholas Edward Burdi was born on January 19, 1993, to his parents, Bob Burdi and Debbie Burdi. He grew up with his family in Hinsdale, Illinois, United States.
As for his siblings, Nick has an elder brother named Drew Burdi and a younger brother named Zack Burdi.
Nick's mother, Debbie, was a standout track athlete while playing for the high school team. After retiring from track races, she is now into golf and skiing.
She is a successful golfer and skier. Bob thinks Nick and his brothers got those athletic powers from his mother.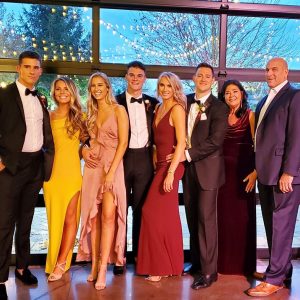 Nick came from a baseball-crazy family. His Father used to watch baseball with great enthusiasm. That led Nick and his brothers to the sport very young.
As a kid, he attended baseball matches in the stadium with his Father. He says he wanted to play in MLB right after attending the first game.
Nick gives massive credit for his success to his Father, Bob. He has said on many occasions that his Father always pushed him to succeed in his career.
Education
Nick completed his high school education at Downers Grove South High school, where he played baseball as a pitcher.
After graduating from high school, he joined the University of Louisville. Later, he graduated from University with a major in sports administration.
Who are Nick's brothers?
As we know, Burdi has two brothers, Drew and Zack. Coming from a family with a sports background, both Burdi brothers were involved in sports from a very young age.
His older brother, Drew, played football for Downers Grove and was an All-State quarterback. After High School, he also played for Western Broncos Football Team.
Zack, the youngest boy of the Burdi family, is also a professional baseball player in MLB. He plays for Chicago White Sox as a pitcher and throws at over 100 mph.
Like his brother Nick, he also played for Louisville Cardinals. White Sox picked him in the 2016 MLB Draft.
You might be interested to know about: Ian Kinsler & Brock Holt
Nick Burdi | Age, Height & Weight
Burdi is 30 years old, and his birth sign is Capricorn. Moreover, American National Nick belongs to the mixed ethnic group. However, his religion is still unknown.
Talking about Burdi's body measurements, he is 6 feet 4 inches (192 cm) tall. Moreover, his last recorded weight wawas 225 lbs (102 kg).
The handsome Hinsdale-born guy has a lean and muscular body. He has a fair complexion with short black hair and blue eyes.
Due to his eye problems, Nick wears glasses like Ricky Vaughan in the movie "Major League." However, his fans find him more attractive in glasses.
Nick Burdi | career
As we already know, Nick was keenly interested in baseball from a very young age. He started playing baseball with his Father and brothers.
His Father allowed him to learn and play baseball. A few years ago, Nick was viewed as one of the best talents in the MLB.
But different injuries never let him develop to that potential. Now, he is playing well, but the fear of injury after multiple surgeries still troubles him.
Amateur Career
Nicholas Burdi started playing baseball officially after joining Downers Grove South High School in Illinois.
He followed his brothers in high school and played as a quarterback on the high school football team. But his real love was in baseball, so he quit football to focus on baseball.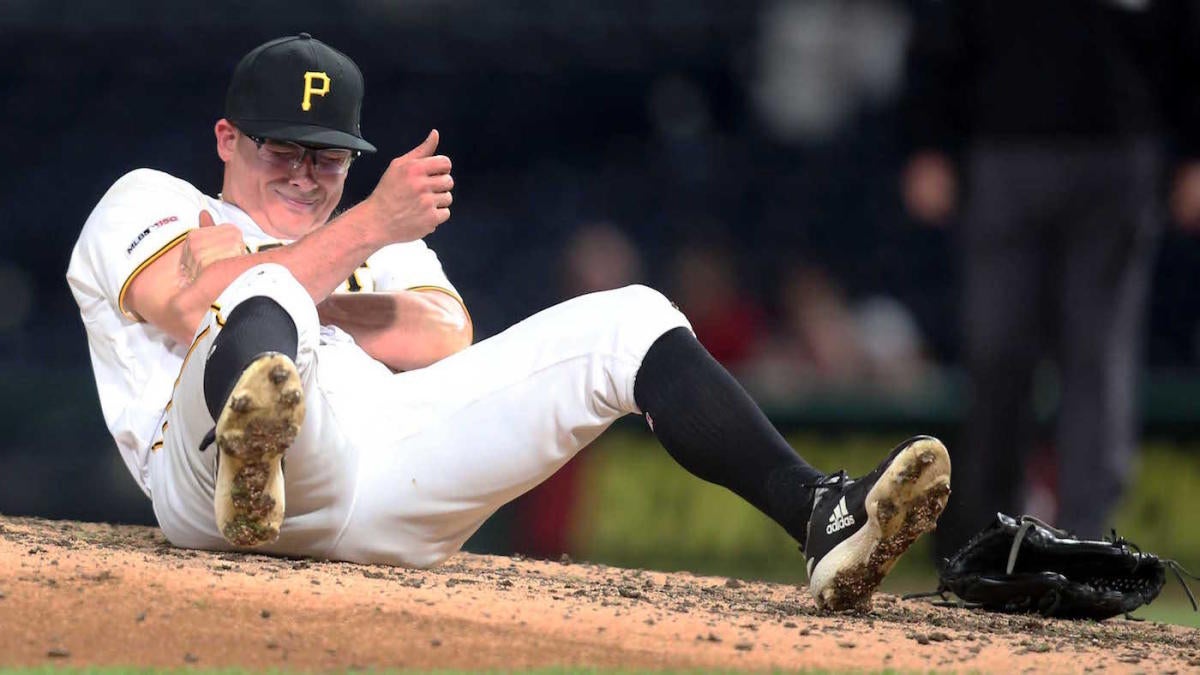 Burdi was one of the most talented players on the team. He threw as fast as 95 mph (154 km/h) as a High School player.
That figure was not usual for high school students. He caught the eyes of many scouts with those balls.
In the summer of 2010, he participated in Area Code Games, where he performed his best again.
Many Scouts, like Keith Law, were impressed by his throw. Next year (2011), he was thought to be selected in the first eight rounds of the MLB Draft.
He was awarded All-American, All-State, and All-Conference honors while being 22-2.
Sadly, Minnesota Twins picked him up as a 748th overall pick. Nonetheless, he chose to join the University of Louisville.
He played college baseball for the Louisville Cardinals Baseball Team. Further, Burdi got to collect a lot of experience from the Cardinals.
He played collegiate summer baseball for Chatham Anglers of the Cape Cod Baseball League in 2012. Burdi was already throwing a few 100 mph balls by the end of the 2012 season.
Moreover, he finished his sophomore year pitching 342/3 innings with an earned run average of 0.78 & 60 strikeouts.
Likewise, he continued his excellent form in junior year with a 0.49 ERA and 65 strikeouts in 37 innings.
You can find the latest news, postseason stats, game logs, splits, results, scores, and more information about Nick Burdi on the Fangraphs website.
Professional Career
Minnesota Twins
Before the 2014 MLB Draft, Burdi was counted as one of the best talents in the draft. Minnesota Twins picked him up in the current second round (46th overall).
Nick was probably to be picked in the first round. So, he was disappointed with the draft pick once again. After the draft, he said,
"They're getting one of the most determined people in the draft. I'm not upset; I'm pissed now and ready to play."
On June 25, 2014, he signed a contract with the Twins, obtaining $1.2 million as a signing bonus. He was quickly sent to the Cedar Rapids Kernels.
He played just 13 games for the Kernels before getting a deserved promotion to the Fort Myers Miracle.
In 2015, he played for Double-A Southern League club Chattanooga Lookouts. He didn't perform on the expected level and struggled with a 5.93 ERA.
As a penalty, he was downgraded to Fort Myers but brought back to Lookouts at the end of the season.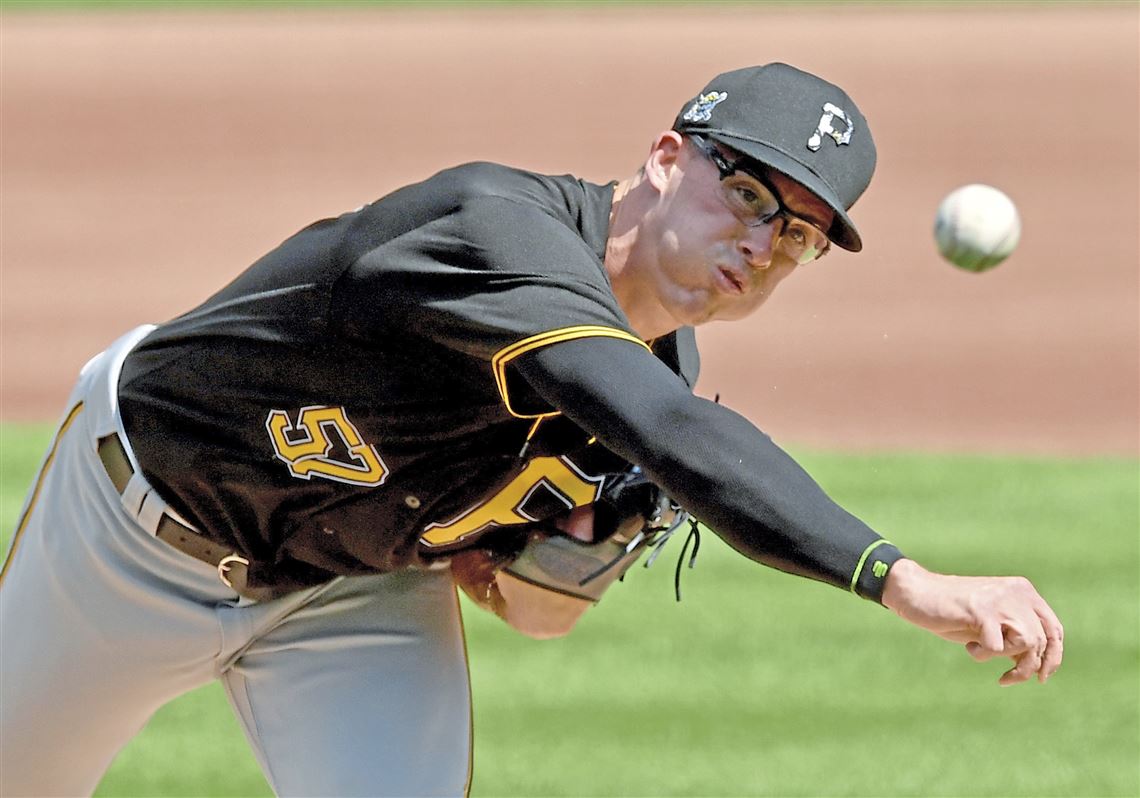 After the completion of the 2015 season, he played for Scottsdale Scorpions in the Arizona Fall League.
Injury is the one thing every athlete wants to avoid, but sometimes they get unlucky.
The dark side of Burdi's career began in 2016 when he suffered a severe bone bruise on the right humerus.
Subsequently, he missed almost the whole year, playing just three games. On May 26, 2017, he suffered an injury and did Tommy John Surgery on his right elbow.
Also, read about: <<Marco Gonzales Bio: Age, Early Life, MLB, Wife, Net Worth>>
Pittsburgh Pirates
On December 14, 2017, Philadelphia Phillies selected Burdi in the Rule 5 Draft.
However, they exported him to Pittsburgh Pirates after just 20 minutes for international slot money. After joining the Pirates, he was soon able to impress the Pirates time, Clint Hurdle.
In July and August 2018, he was sent to Bradenton Marauders and Altoona Curve on a rehab assignment.
Finally, the Pirates activated him from the 60-day injured list on September 1. In September 2018, Burdi made his MLB debut in a match against St. Louis Cardinals.
After that, he was expected as the new regular Pirates pitcher. Unfortunately, he suffered another horrible injury in April and was ruled out for the rest of the 2019 season.
Nick made his comeback in 2020, but he went through Tommy John surgery in October 2020.
On November 1, he was outrighted to Indianapolis, Indiana, by Pirates, but Burdi was elected free agent nine days later.
Talking more about their 2020 career, Nick signed a minor league contract with the San Diego Padres organization.
Burdi can throw a power fastball at over 100 mph and has a destructive power slider.
Despite having so much talent, he has struggled with injury throughout his career. We wish him a fast recovery and a successful career.
Don't forget to check out: <<Tim Beckham Age, MLB, Stats, Contract, Net Worth, Mariners, White Sox, Dating>>
Nick Burdi | Summary Career Stats
Let's have a look at the summary career stats of Nick Burdi.
| | | | | | | | | | | |
| --- | --- | --- | --- | --- | --- | --- | --- | --- | --- | --- |
| SUMMARY | WAR | W | L | ERA | G | GS | SV | IP | SO | WHIP |
| Career | -0.6 | 2 | 2 | 9.49 | 16 | 0 | 1 | 12.1 | 23 | 1.865 |
Nick Burdi | Personal Life
Nicholas Burdi is married to Rebecca Burdi. In December 2018, Nick married his long-term girlfriend Rebecca, Becca.
After the marriage, he posted on social media,
"It was the day she dreamed of since she was a little girl. December 15 will forever hold a special place in our hearts."
The couple is living a happy married life. Moreover, the couple was expecting a baby, Burdi.
The couple shared this news on their social media platform. Nick posted on Instagram, saying, "We can't wait to welcome you into this world! A baby Burdi."
Later on December 05, 2020, the couple welcomed their first child, a son named Bee Gillespie Burdi.
Blessed and happy, Nick currently lives a blissful life with his family. Besides, Burdi likes to watch movies and TV series during his free time.
Some of his favorite movies are, The Hangover and The Shawshank Redemption, and the series is The Office and Entourage. Furthermore, he likes to listen to music and hang out with friends and family.
You can find the latest stats, rankings, scouting reports, and more about Nick Burdi on the Baseball America website.
Nick Burdi | Net Worth & Salary
Burdi is one of the most talented pitchers in the Major Baseball League. Along with name and fame, Nick has also achieved a significant bank balance from his successful baseball career.
AS OF [CURRENT-YEAR], NICK Burdi has a net worth of $1.5 Million.
Additionally, he also earns an extra from sponsorship and endorsement deals. Moreover, he has earned more than $2.5 million and has a long career ahead of him.
With Burdi's fame and performance getting bet daily day, it's only time to witness how high his net worth might go in the coming years.
Social Media Presence:
Nick Burdi is quite active on social media. You can follow him via these links:
Instagram (@nickbur19): 4k+ followers
Twitter (@NickyBurdi19): 5k+ followers
Some FAQs:
Which jersey number does Nick Burdi wear?
Nick wears jersey number #57 as a professional baseball team Pittsburgh Pirates player.
What position does Nick Burdi play?
Nick Burdi plays in the the pitcher position at the professional level.
How much is Nick Burdi's rookie card worth?
Nick Burdi's rookie card price ranges from $0.99 to $10.99.
What happened to Nick Burdi? Ear 2019, Nick suffered from symptoms of thoracic outlet syndrome, which led him to rest for the 2019 season.
Later in October 2020, Nick underwent Tommy John surgery. At present, Nick has recovered from his surgery.