Nicky Lopez is an American professional baseball shortstop born on March 13, 1995. He has been playing for the Kansas City Royals MLB since 2019.
Lopez always knew that he would do something in sports. Growing up with a softball in hand, the desire to score big hiked with every other year.
The three-year-old Lopez aspiring to become a baseball player would have been delighted to know he is actually going to be one.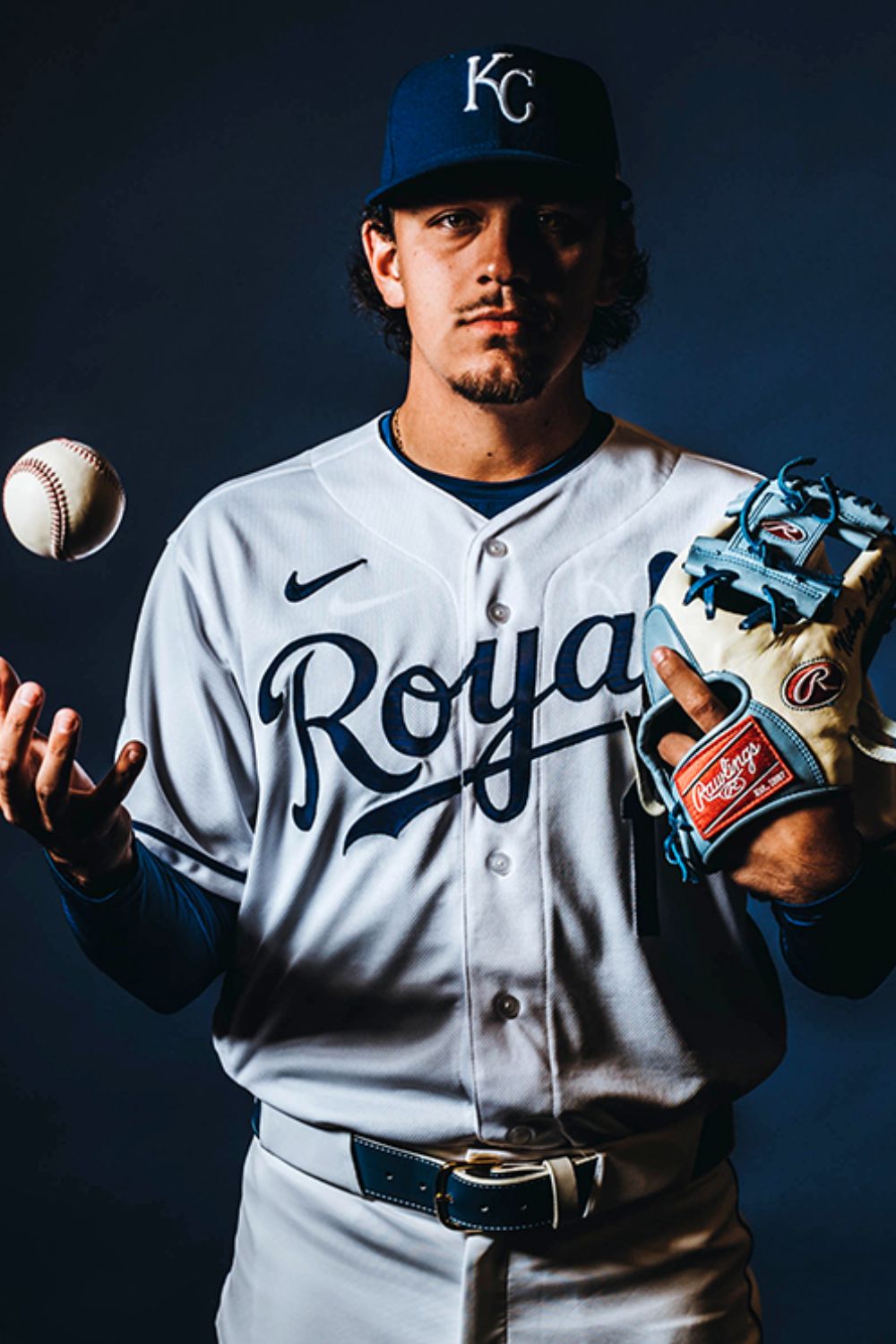 Lopez has also played for Kansas City Royals minor league affiliate teams. He played college baseball for Creighton University's baseball team.
The baseball star is out of luck in 2022, due to his low performance.
Today, we will discuss Nicky Lopez without excluding anything significant that has ever happened in his personal and professional life. Let's get started!
Quick Facts | Nicky Lopez
Full Name

Nicholas Lopez

Known As

Nicky Lopez

Nickname

Nicky

Birthdate

March 13, 1995

Birthplace

Naperville, Illinois, United States

Religion

Christian

Nationality

American

Horoscope

Pisces

Father's Name

Bob Lopez

Mother's Name

Angela Lopez

Siblings

Two Brothers

Brother's Name

Bobby Lopez

Anthony Lopez

Age
28 Years Old
Height

5 feet 10 inches (180 cm) (1.80 m)

Weight

79 kg (174.16 lbs)

Eye Color

Greyish Green

Hair Color

Black

Marital Status

Unmarried

Relationship Status

Committed

Girlfriend

Sydney Lamberty

Children

None

Education

Naperville Central High School In Naperville, Illinois

Creighton University

Profession

Baseball Player

Position

Second Baseman

Affiliation

Major League Baseball

Plays For

Kansas City Royals

Draft

2016 Major League Baseball draft / Fifth Round

Major League Debut

May 14, 2019

Minor League Teams

Burlington Royals

Wilmington Blue Rocks

Northwest Arkansas Naturals

Surprise Saguaros

Omaha Storm Chasers

Minor League Debut

2016 (For The Burlington Royals)

College Baseball

Creighton Bluejays Baseball

Net Worth
$1 Million
Social Media Presence
Instagram, Twitter
Merch
Rookie Card
Last Update
November, 2023
Nicky Lopez | Early Life And Family
Nicky Lopez was born on March 13, 1995, in Naperville, Illinois, United States. He was born to proud parents, Bob Lopez and Angela Lopez.
He has two older brothers: Bobby Lopez and Anthony Lopez.
Nicky started playing baseball when he was three. He and his older brothers grew up playing together.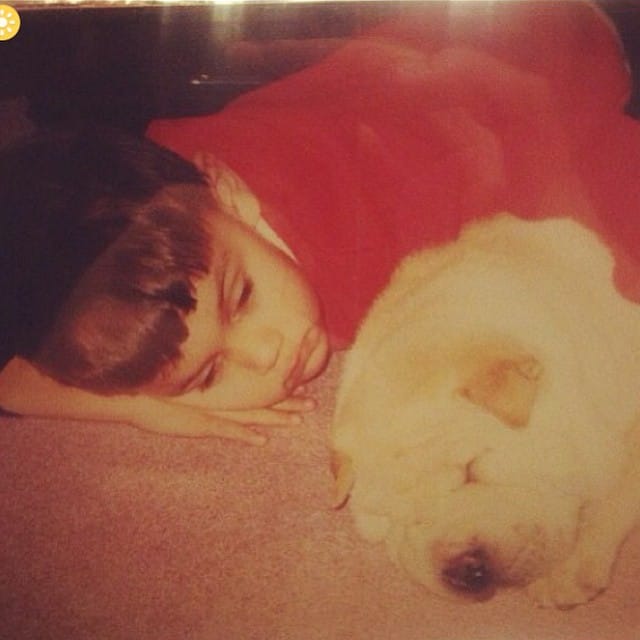 He played football and basketball as well. In fact, he was pretty good at both. He chose baseball over football and basketball in high school senior year. Henceforth, he devoted all his mind and energy to becoming who he is today.
He calls himself a two-sport athlete. He always went for the other sport in the offseason. Nicky always knew that baseball would be his long-lasting thing.
Father And Son
Nicky's father, Bob Lopez, perpetuated the athleticism in the Lopez family.
Bob is a softball player. He played second base, like Nicky in baseball. He was also a semi-professional football player.
Softball is similar to baseball, with larger balls on the field. Here, the ball gets softer and softer as it is played. Bob played 16-inch softball. He started playing at sixteen with his brother's team in La Grange, Illinois.
He was a fantastic player with several awards and titles. Bob contributed to leading his team to ASA titles in 2000 and 2002. He also drove them to the No Glove Nationals in 2002.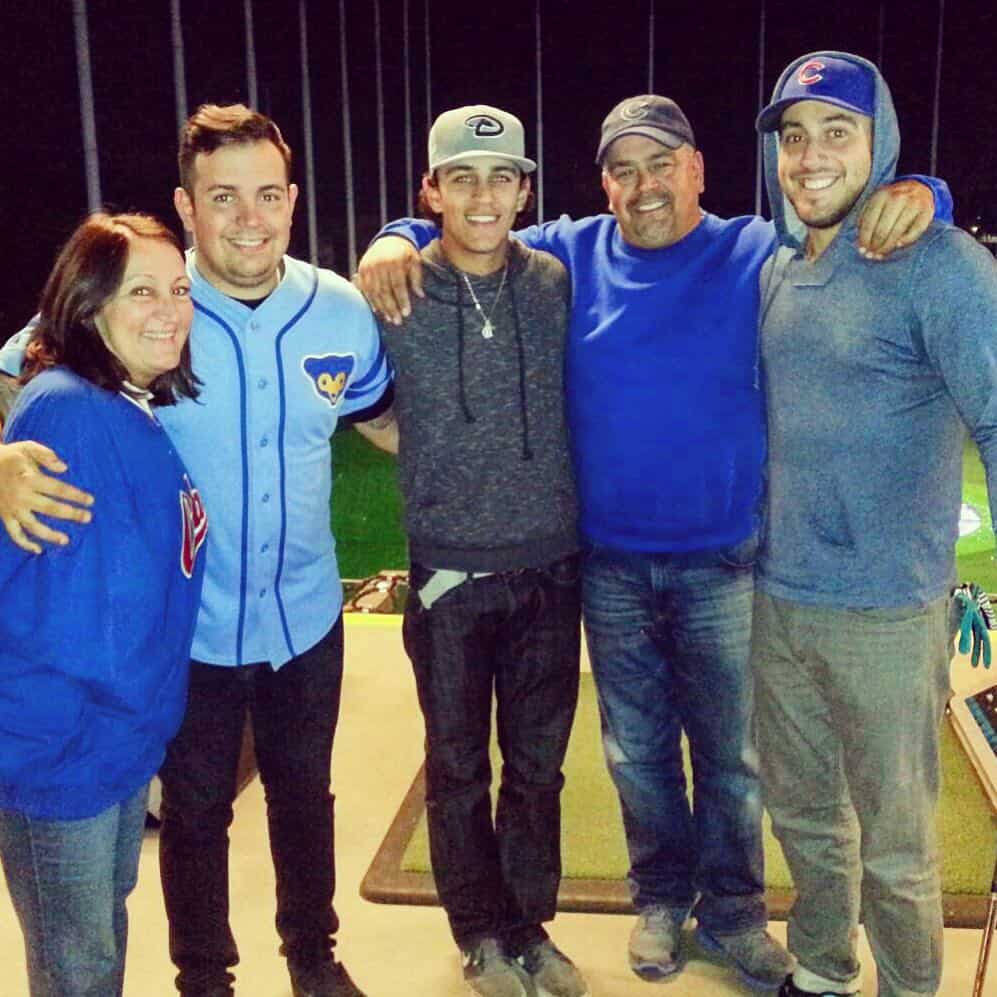 Similarly, he won the batting title in the 1998 Mount Prospect Nationals. He then earned two home run titles in 1992 and 1998.
He became co-Most Valued Player with Frank Mustari at Forest Park in 1993. Similarly, he became solo MVP at the 1998 Nationals.
Bob was also an ASA First Team All-American in 1988, 1989, 1992, 1993, 1998, 2000, 2001, and 2003. Likewise, he was a USSSA All-American in 1994. He became an ASA Second Team All-American as well in the year 1997.
Bob Lopez is also in the Hall of Fame, Chicago.
He has inherited his father's charm, which shows in his performances, as we say like father like son.
Nicky And Bob
Nicky remembers being fascinated by a softball in childhood. He used to follow his father, Bob, around and sit on the bench watching them play.
Lopez grew up on a baseball field. He believes that his constant visit to the baseball field must have subconsciously planted the love for baseball in him.
Baseball reminds Nicky of his father. It was a medium to establish a father-son connection.
View this post on Instagram
Lopez believes in giving back to the community. He is often seen making small efforts to play his role.
He donated 450 Pizzas to healthcare workers at KU Medical Center in May 2020. Lopez spoke about his will to do something for the people working hard in the current Covid-19 scenario.
He chose the route because health workers were at very high risk. Lopez finds happiness in small gestures, whether about surprising the health workers or making a kid's day on his birthday.
Nicky Lopez | Education And Amateur Baseball Career
Lopez went to Naperville Central High School in Naperville, Illinois. He became the first player from Naperville to have reached MLB in June 2016. The high school must be proud of their boy.
Lopez was a part of coach Mike Stock's first team in 2012. He hit .398 as a high school senior in 2013.
Nicky remembers telling his former coach, Stock, how he dreams of putting his big league uniform in the hallways of Naperville Central.
He then went to Creighton University in Omaha, Nebraska. He played for the Creighton Bluejays baseball team.
Lopez hit .339 after 17 games in junior year at college. He led the Creighton Bluejays baseball team with a .500 slugging percentage and a .453 on-base percentage.
Similarly, he recorded 11 runs and 8 extra-base hits. He had hit .246 in the previous season.
Lopez remembers being willing to play that perfect game, which his coaches always talked about. He had a pretty good baseball career in college.
Nicky Lopez | Professional Baseball Career
The Kansas City Royals of MLB drafted Lopez in the fifth round of the 2016 Major League Baseball draft.
He played his debut game professionally for the Burlington Royals. Burlington Royals are the minor league affiliate team of the Kansas City Royals for the Appalachian League.
He spent his entire 2016 season playing for the Royals. He posted a .281 batting average with six home runs, 29 RBIs, and 24 stolen bases in 62 games in the 2016 season.
Similarly, he played for the Wilmington Blue Rocks and the Northwest Arkansas Naturals in 2017.
Wilmington Blue Rocks were the minor league affiliate team of Kansas City Royals for the Carolina League, Northern Division.
Northwest Arkansas Naturals are the Kansas City Royals minor league affiliate for the Texas League.
He batted .279 with two home runs, 38 RBIs, 24 stolen bases, and .704 OPS in 129 games.
The Kansas City Royals then assigned Lopez to the Surprise Saguaros of the Arizona Fall League.
2018-2020
He began the 2018 season with Northwest Arkansas Naturals. He was then promoted to the Omaha Storm Chasers in June. Omaha Storm Chasers are the Pacific Coast League team of the Kansas City Royals.
Lopez batted .308/.382/.417 with nine home runs and 53 RBIs in 130 total games between Northwest Arkansas Naturals and Omaha Storm Chasers.
He started the 2019 season back with Omaha Storm Chasers. His contract was finally selected on May 14, 2019. Lopez was then called up to play in the major leagues for the first time.
Lopez made his major league debut on the night of May 14, 2019, against the Texas Rangers.
He batted .201 with one home run and 13 RBIs in 56 games in his 2020 season with the Kansas City Royals. He recorded the lowest slugging percentage of all qualified hitters in the American League at .266.
During 2021, an injury to shortstop Adalberto Mondesí forced him onto the injured list, and Lopez began the regular season as the Royals shortstop.
Lopez was listed on the Royals All-Star ballot at the designated hitter position, despite not having played a game there during the season.
On August 19, Lopez hit his first home run in a 3-6 loss against the Houston Astros. Lopez ended 2021 with 78 runs, 43 RBIs, 22 stolen bases, and a .300 batting average by leading all qualifying AL shortstops with a .987 fielding percentage.
Nicky, in 2022, isn't doing good in his game with fastballs or changeups. His runs against pitches have drastically declined from 5.5 to -2.5 and 0.2 to -4.8, respectively.
All of these big changes and small differences help explain why someone who ran into a great deal of luck for one heck of a hot stretch last year is out of luck now.
Nicky Lopez |

Career Stats
Nicky Lopez | Net Worth
Lopez has earned good money from his MLB career. He has just begun and has a lot more to achieve.
Nicky Lopez's net worth is estimated to be around $1 million.
He lives a decent life with self-earned money in his 20s.
Nicky Lopez | Girlfriend
Lopez is in a relationship with Sydney Lamberty. The couple looks ravishing together.
Recently the baseball star posted the adorable couple's picture on Instagram, which indicates their relationship is still intact in 2022.
Social Media Presence
Nicky Lopez is very active on his social media handles. Nicky was seen in collaboration with sandlotgoods for Sandlot's new collection.
Which was released this fall, with multiple hat styles and leather goods.
You can follow him via these links:
Instagram- 24 K Followers
Twitter- 15.3 K Followers
View this post on Instagram
The Search Graph
Nicky is still in his peak years and getting all the attention he wants.
His search graph makes his popularity crystal clear, in a nutshell, which has been immensely high lately.
Nicky Lopez | FAQs
Is Nicky Lopez married?
No, Nicky Lopez is not married yet. He is in a relationship with Sydney Lamberty. The couple might tie the knot soon.
Is Nicky Lopez injured?
Nicky Lopez is fine now.
He suffered from a shin injury in mid-2020. He had to leave the field early. Lopez had just registered 0-for-2 with six runners left on base by then.
How much did the Kansas City Royals sign Nicky Lopez for?
The Kansas City Royals picked Nicky Lopez in the fifth round of the 2016 Major League Baseball draft. They signed him for $324,800, having a room for $243,000.
They first assigned him to their Appalachian League affiliate Burlington Royals.
What is the Jersey Number of Nicky Lopez?
In the year 2023, Nicky switched from his Jersey number 1 to 8. He allowed Jarrod Dyson to wear Jersey number 1.
Who was Adalberto Mondesi Replaced with?
Nicky Lopez replaced Mondesi after Mondesi was placed on a 10-day Injured List with a right oblique strain.