Payton Pritchard grew up as the middle child in the family, alongside one elder sister and one younger sister.
His younger sister, Lexie, has followed in his footsteps and plays collegiate basketball, while his elder sister Taylor is a family-oriented woman and is a mother of two.
Payton Michael Pritchard, born on January 28, 1998, is a professional basketball player in the NBA for the Boston Celtics.
After completing high school at West Linn High School, he played collegiate basketball for the Oregon Ducks.
The Celtics selected Pritchard as the 26th overall pick in the 2020 NBA draft, and he has been playing for them since his debut for the team on December 23, 2020.
Moreover, he played a crucial part in leading the team to the NBA Finals in the 2021-22 season but lost against Golden State Warriors.
Outside the court, Pritchard is a fashionista who loves keeping up with the latest trend.
Payton Pritchard Sister: Taylor & Lexie Pritchard
As mentioned earlier, the basketball player grew up as the middle child with an older sister Taylor and a younger sister Lexie.
His elder sister, Taylor, was born on August 24, 1990, and has an age gap of eight years between him.
She is currently happily married to the love of her life Rob. The couple have two baby boys together named Jagger and Brooks.
The eldest son, Jagger, born on March 11, 2012, is physically active and plays various sports, including football, basketball, and baseball.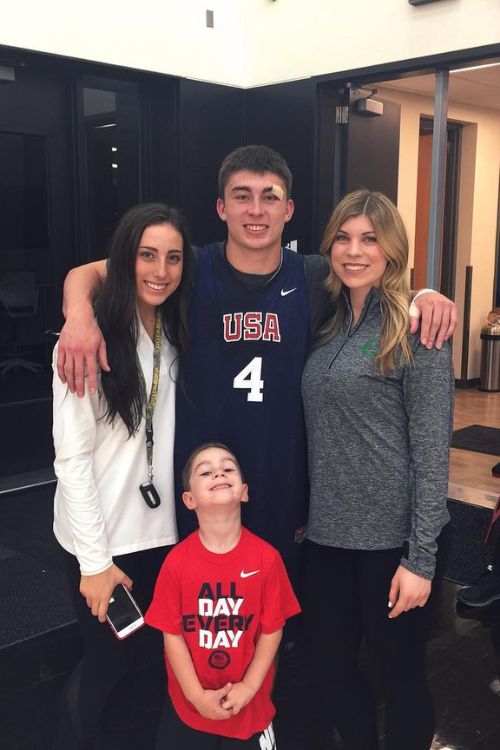 On the other hand, the younger son, Brooks, was born on June 12, 2022.
Moreover, Taylor and Rob are expecting another baby boy, due November 2023.
Younger Sister Lexie Plays Basketball
Payton's younger sister Lexie is also a basketball player, and she played basketball during high school and college.
Lexie attended West Linn High School in her hometown, the same as her brother. She earned the team's MVP honor as a junior in high school.
The family's youngest sibling then played collegiate basketball for the Santa Clara Broncos while pursuing a Bachelor of Arts degree in communication.
She then completed her Master's degree in educational leadership and administration from August 2022 to July 2023 at the same university.
Both of Payton's sisters are very supportive of him, and they are frequently spotted in the stands cheering for their brother.
Payton Pritchard Wife To Be Emma MacDonald
Pritchard is not yet married, but he recently proposed to the love of his life Emma MacDonald, and now they are engaged.
MacDonald reportedly met Pritchard in a dating app called Raya in late 2022. The couple announced their relationship to the public in February 2023.
A few months later, they went Instagram official about their engagement on July 3, 2023.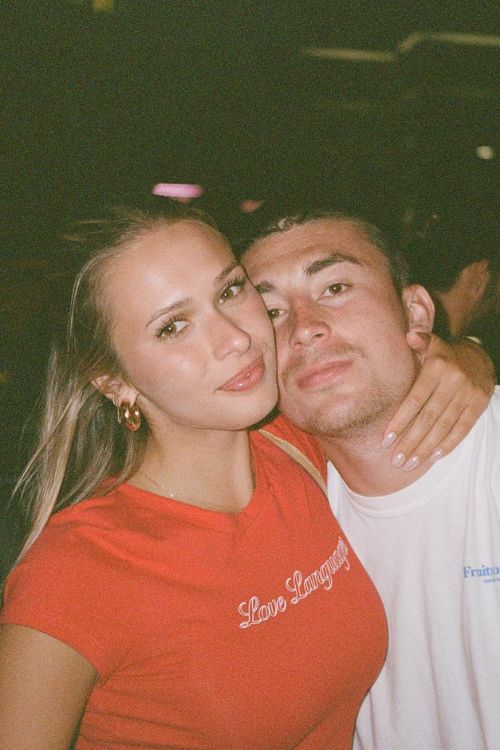 Emma MacDonald was born in Boston on July 22, 2001, and attended Nauset High School.
She is a social media influencer, with her content mainly consisting of lifestyle tips regarding fitness, cosmetics, and skincare.
Furthermore, she and her sister Maggie have their podcast called Love Ya, Bye.
Interestingly, the player's fiancee has also been featured in Forbes magazine. In the interview, Emma and her sister share their culinary insight into their hometown of Boston.