Fans are curious to know about the wife of Payton Pritchard. The Celtics point guard is not married yet but has a girlfriend named Emma MacDonald.
Growing up in an athletic family, Payton's dad, Terry Pritchard, wanted his son to play football, and though he played all the sports growing up, he later solely focused on basketball.
A graduate of the University of Oregon, Pritchard was a star player for the Ducks averaging 13.5 points per game in four seasons.
Payton Pritchard was then drafted by the Boston Celtics in the first-round pick as the 26th overall pick in the 2020 NBA draft.
Currently, in his third season with the Celtics, Payton has played 185 games till now. And the NBA guard is having one of his best seasons with the 2022 Championship finalist.
In Game 2 of the 2023 Eastern Conference semi-final, Celtics came out with all guns blazing, with Jayson Tatum scoring a team-high 27 points.
Pritchard played for 12 minutes, scoring eight points, three assists, and two rebounds.
Payton Pritchard Girlfriend: Emma MacDonald
Payton Pritchard's girlfriend, Emma MacDonald, is a social media influencer and has a podcast on Apple.
Emma MacDonald (born: July 22, 2001) is three years younger than her NBA boyfriend.
She graduated from Nauset High School in 2019 and is highly active on social media.
On YouTube, Emma boasts a subscriber count of 367k and recently dropped a vlog of her traveling to Atlanta for the playoffs.
Furthermore, Emma has a following of 847.5k on Tiktok and is usually sharing her fits, makeup videos, and skincare routines, and a few of those videos also feature her famous boyfriend.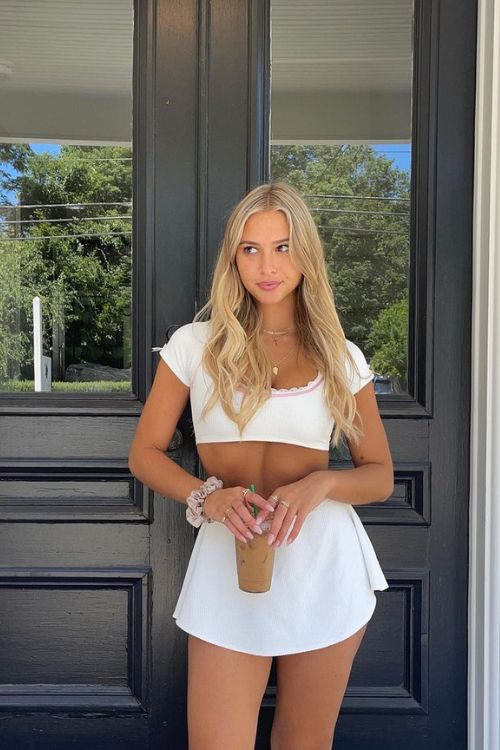 Emma, with her older sister, Maggie, has tasted stardom, having been featured in Forbes in 2020.
Their vlogs in and around Boston have made them an internet success story.
With her sister, Maggie, Emma began a podcast named "Love Ya, Bye" at the end of 2022.
Their first podcast was released on November 29, 2022, titled "Sisters or Roommates."
Payton Pritchard And Emma MacDonald Relationship Timeline
Payton Pritchard and Emma MacDonald began dating in 2023.
The NBA couple, Emma and Payton, gave insight into their dating life in the 22nd episode of the "Love Ya, Bye" podcast, which featured Payton as a special guest.
It was through his little sister, Lexi, that Payton came to know about Emma. The Boston Celtic player came across Emma's YouTube channel one day when his sister was watching one of her vlogs.
Later that night, Payton DMed Emma on Instagram and went through her profile. They had small chats, but nothing came to fruition.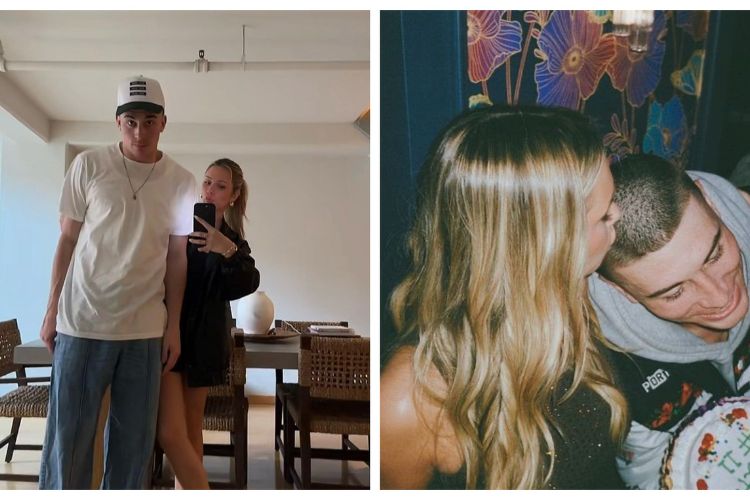 Fast forward to the end of 2022, the couple met on the dating app Raya. As soon as Payton joined the app, Emma liked his profile giving hints that she might be interested in hanging out with him.
After that, their relationship picked up steam, and they had their first date in Boston. The couple became Instagram official on Valentine's Day of 2023, with Payton sharing a series of photos with her.
In the podcast, Payton shared the little things he enjoys most with Emma, whether it's making coffee or going out on walks.
The Celtics player said he wouldn't enjoy doing all these things with someone else, but with Emma, every small thing felt special.