The parents of young soccer sensation Pedri are more than proud of their son's achievements. Seeing him play so many games at club and international levels is an immense feeling.
Pedri is a name that is and will ring around in the future for soccer fans all over the world. The player is on course to establish himself as the face of FC Barcelona for the coming decade.
Furthermore, his parents and brother have supported him throughout this beautiful journey.
Pedri Gonzalez Lopez is a 20-year-old professional soccer player from the Canary Islands in Spain. He is a versatile central midfielder with an eye for goal and plays for Spanish giants FC Barcelona.
The youngster formally started his career at Las Palmas, a club based in the Gran Canaria. Then, in 2020, he joined Barcelona at age 17.
Moreover, Pedri became an instant hit for the Catalonian club. He started most of their games, and his link with star players like Leo Messi became a noticeable feature in the Barca system.
Pedri racked up 50 appearances and registered a milestone record in no time. He became the second youngest player to play that many games for Barca.
Furthermore, Pedri also became a starter for Spain. He played in the Euro, the Olympics, and the World Cup before reaching 20.
Who Are Pedri Parents?
The midfielder is only turning 20 and already has the world at his feet. However, he has the support of amazing parents behind all his success.
Pedri is the second son of Fernando Gonzalez and Rosy Lopez. The couple is often present in the stands to watch their son play.
Nonetheless, we do have some interesting stories.
Father Fernando Gonzalez
Fernando Jr. is Pedri's father and the man responsible for his interest in soccer. He is 56-year old and celebrates his birthday on 28th March.
Furthermore, Fernando himself was a soccer player back in the day. He was a goalkeeper who nearly made it to Span's 3rd division during his youth.
However, Pedri's grandfather, Fernando Sr.'s death led to him taking charge of his bar. The bar still exists today, and Fernando is the owner and manager.
Fernando influenced Pedri to support Barcelona from a young age. Despite most of the town being Real Madrid fans, the Gonzalez family are proud culers.
Mother Rosy Lopez
Rosy is the loving, supportive mother of young Pedri. She is a chef and manages the kitchen in the family business.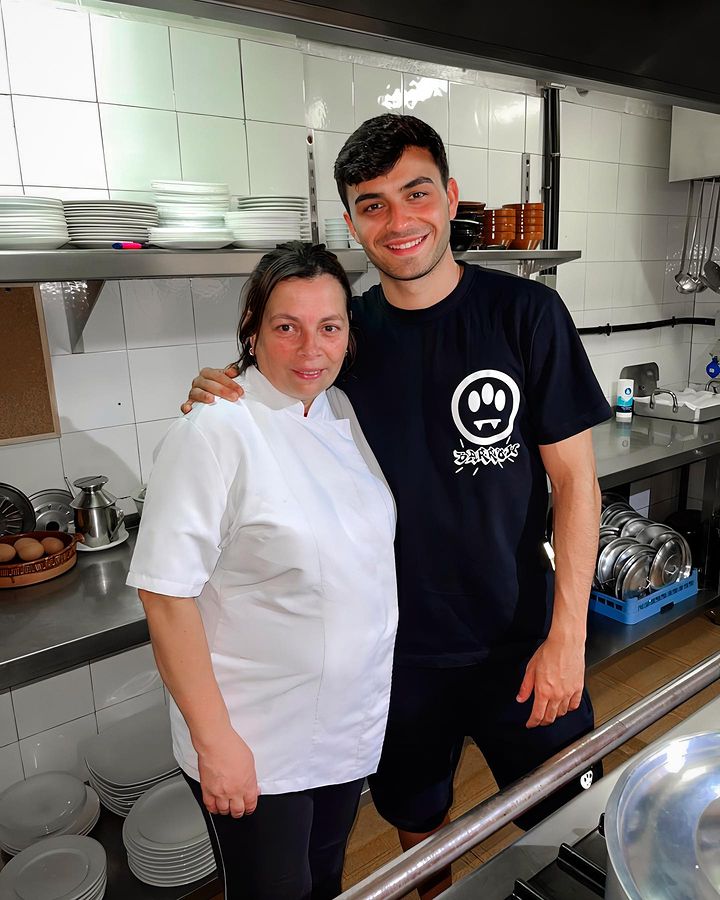 Furthermore, Rosy is a relatively reserved individual. Her calm and collected nature has held the family together.
Pedri is very attached to his mother and visits her as soon as he is free.
Meet Fernando Gonzalez: Brother And Guardian Of Pedri
With his parents busy at the restaurant, there had to be someone to take care of young Pedri. That someone came in the form of his older brother.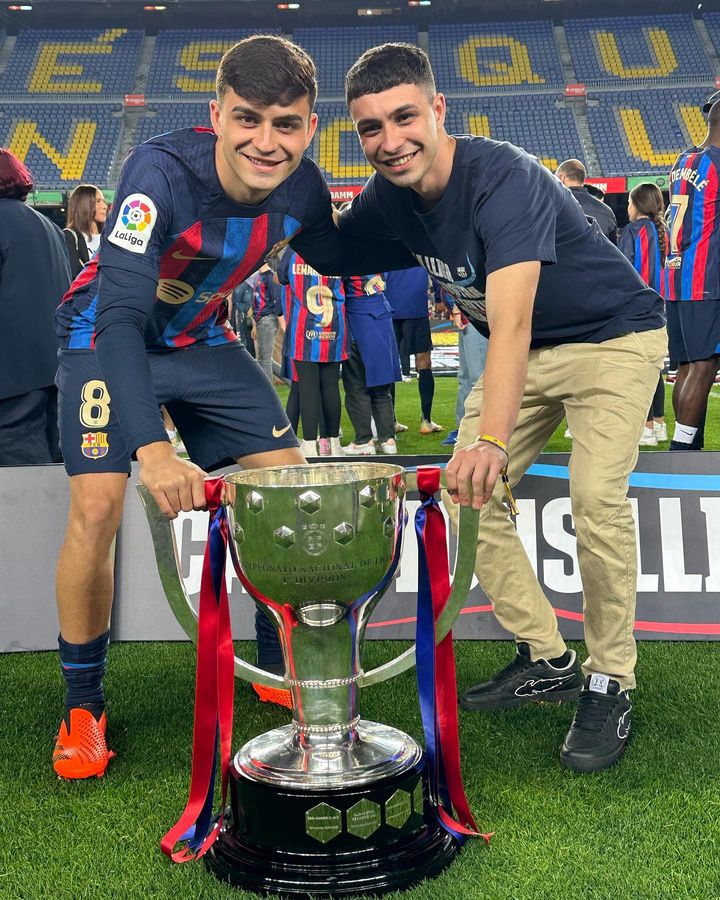 Fernando Gonzalez is the older brother of Pedri, who also took up the role of a guardian. He celebrates his birthday on 12th September.
Moreover, Fernando has been with Pedri since his move to Barcelona. His duties ranged from driving Pedri to training to cooking for his younger brother.
The two brothers are always together and share plenty of photos on Instagram. They have been perfect siblings since childhood, playing soccer together and growing up side by side.