Rasheed Wallace's ex-wife, Fatima Sanders, is well-known for her divorce case with the NBA player. It took several years for the proceedings to borderline ending.
Their divorce settlement attracted a lot of heat as it went public in 2013. It was an ugly legal battle because of the power played by both parties.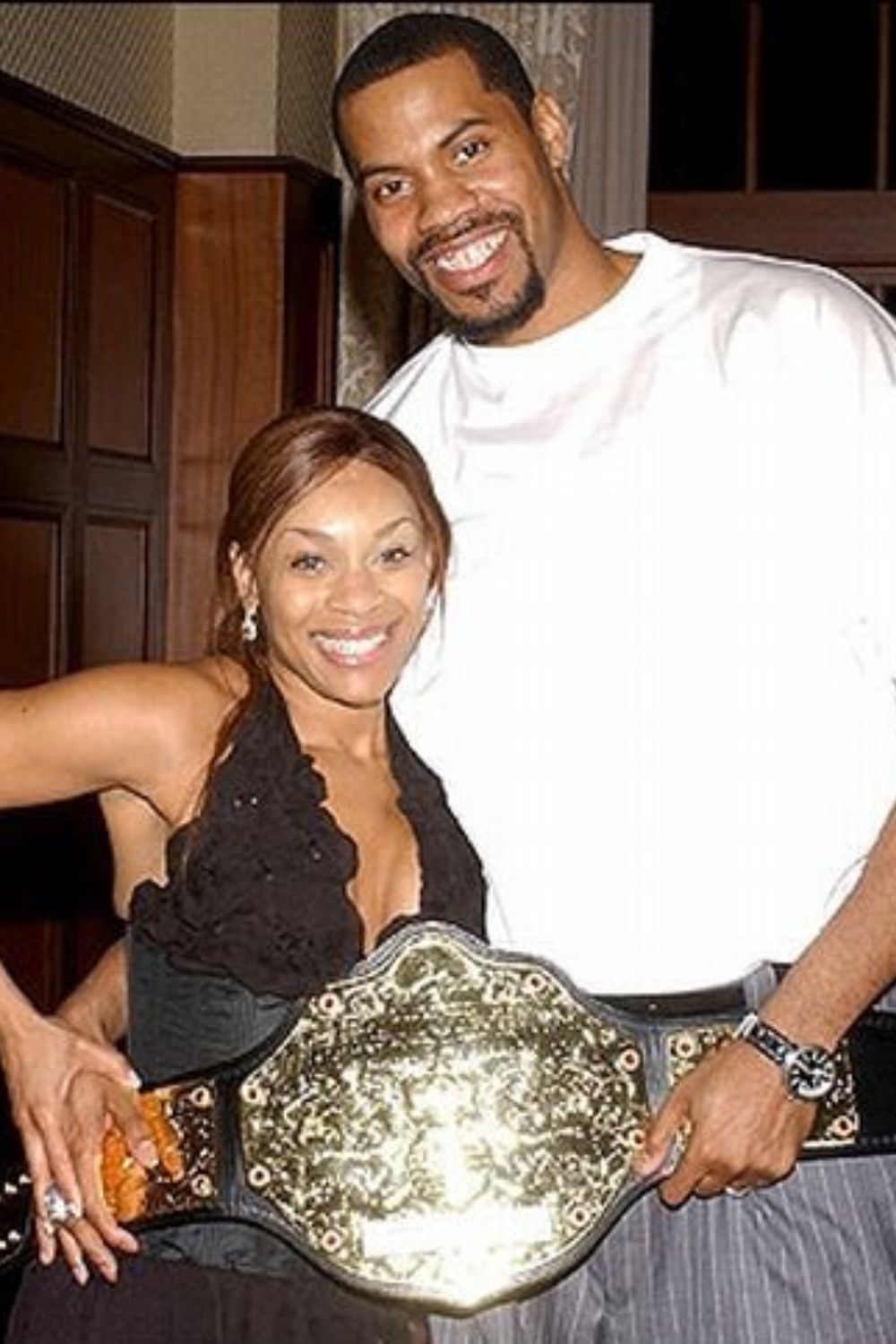 The divorce case was an utterly publicized legal battle that may or may not have reached any conclusion; all online sources have vaguely stated it.
After some quick information about Fatima, let's go through all the details about their journey in this article.
Quick Facts
Full Name
Fatima Labretta Sanders
Nationality
American
Marital Status
Divorced (Still Proceeding)
Former Partner
Rasheed Wallace
Ethnicity
African-American
Religion
Christianity
Children

Nazir Wallace
Malik Wallace
Rashaya Wallace (Daughter)
Ishmiel Wallace (Stepson)

Hair Color
Black
Eye Color
Dark Brown
Last Update
November 2023
Ex-Wife Fatima Sanders
Rasheed Wallace and Fatima tied the knot in an intimate ceremony before their relatives and friends in 1998.
They are currently legally separated and leading different lives.
Sanders is the mother of three sons (Nazir Wallace, Ishmiel Wallace, and Malik Wallace) and one daughter (Rashaya Wallace).
Divorce
Fatima and Rasheed Wallace married in 1998 and separated around 2013. Because of the couple's NBA status and wealth, their divorce proceedings, which began in 2013, was widely publicized.
Property division, spousal support, and child custody were all issues in their legal battle.
According to the court, Wallace started cutting $10k checks every month. Fatima's lawyer claimed that the $10k per month wasn't enough, as expenses averaged $212k monthly.
Their case also highlighted the vital role of a prenuptial agreement, as the lack of it complicated the issue.
Overall, the divorce case was an utterly publicized legal battle that took several years and is still a cliffhanger, as no online sources have updated anything about the case.
Rasheed's Previous Relationship
According to Chicago Tribune, Rasheed also has a son, Ishmiel Wallace, from a prior relationship with Chiquita Bryant.
Even though the judge granted Rasheed guardianship of Ishmiel in June 1997, Chiquita Bryant took refuge with him and refused to hand him over.
After Rasheed's lawyer and a private investigator could not locate Bryant, the athlete took advantage of his celebrity status to track down his kid.
He taped a video with TNT on December 13, 1997, addressing his circumstances and difficulty playing basketball without Ishmiel.
Chiquita was recognized by a spectator in Kings Mountain, N.C., who called prosecutors with an unattributed quote less than a week later.
As a result, at 12:02 am on Xmas morning, father and son were reunited. It was the most excellent Christmas present ever, according to the player.
Short Glance On Rasheed Wallace
Rasheed Wallace is a veteran basketball player and was the Memphis Tigers' men's basketball coach for one year (2021–2022.)
Wallace, a native of Philadelphia, attended the University of North Carolina before announcing for the NBA Draft in 1995 and spending 17 seasons in the league.
Rasheed was born in Philadelphia, Pennsylvania, on September 17, 1974. The NBA star grew up with two older brothers and sisters.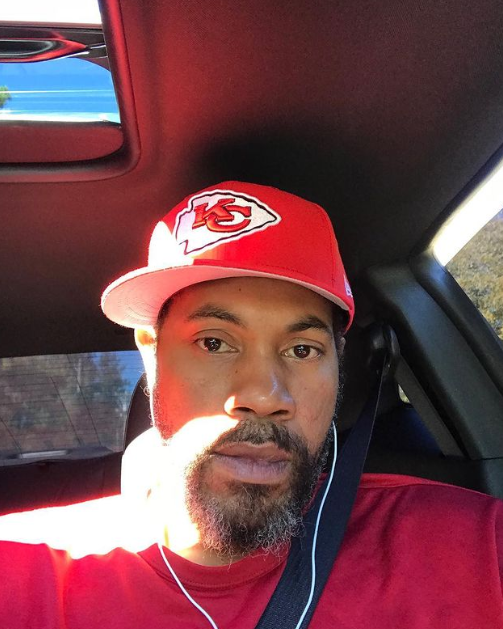 Rasheed, including his two older brothers, Malcolm and Muhammad, were raised in the Germantown district of North Philadelphia.
Basketball has always been a passion for the player since childhood.
Net Worth
Wallace has a net worth of $75 million as of 2023, including earnings from his professional career and endorsement deals.
During his phenomenal 17-year NBA career, the athlete earned a massive $150 million.
Rasheed owns a 10,568-square-foot Rochester Hills, Michigan, mansion worth around $3.7 m. It holds luxurious features, including five master suites, a balcony, a swimming pool, and a sauna.
The net worth of Fatima had been shared with Rasheed since 1998, till they separated somewhere in 2013.
Popularity Graph
Rasheed Wallace and his ex-wife Fatima Sanders had a lot of controversies surrounding their divorce.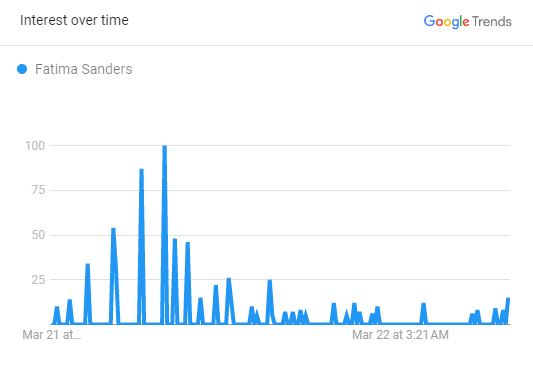 The search rate of Rasheed Wallace's ex-wife Fatima Sanders is highly mobile, according to her graph.
Frequently Asked Questions (FAQS)
Who is Rasheed Wallace's wife?
Rasheed Wallace doesn't have a wife at the moment. However, he has three children with his ex-wife Fatima Sanders, and the ex-couple tied the knot in 1998.
How much money did Rasheed Wallace make from his career in NBA?
The NBA veteran, from his 17 seasons career in the NBA, made an estimated sum of $150 million. He played for teams like Atlanta Hawks, Detroit Pistons, Boston Celtics, and New York Knicks during his career on the court.